MIA PHOTO FAIR FOR 2017 – MILAN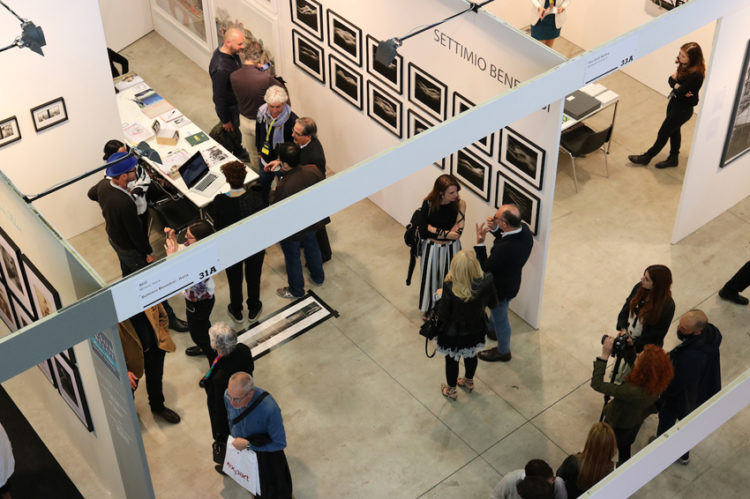 NUOVE DATE NEL 2017 PER MIA PHOTO FAIR
ANNOUNCEMENT NEW DATES OF MIA PHOTO FAIR FOR 2017
Annunciate le date della settima edizione di MIA Photo Fair: l'unica fiera italiana dedicata alla fotografia d'arte si terrà a Milano a The Mall (zona Porta Nuova – Varesine) dal 10 al 13 marzo 2017.
MIA Photo Fair, the international art fair dedicated to photography and moving image will be held for the
7th edition in Milan / Italy at The Mall, from 10 to 13 March 2017.
Una novità e una conferma per la settima edizione di MIA Photo Fair, l'unica fiera esclusivamente dedicata, in Italia, alla fotografia d'arte. Rispetto alla consueta collocazione nel mese di maggio, la rassegna ideata da Fabio Castelli e diretta da Fabio e Lorenza Castelli anticipa la propria apertura nella seconda settimana di marzo da venerdì 10 a lunedì 13, con preview stampa e opening su invito nella giornata di giovedì 9 marzo.
The photography art fair directed by Fabio Castelli and Lorenza Castelli anticipates its opening to the second week of March, from Friday 10th to Monday 13th, with the opening on invitation only on Thursday March 9th.
Location confirmed: For the third consecutive year MIA Photo Fair gives appointments to photography enthusiasts to The Mall, the multifunctional center at the Varesine district in Porta Nuova Milan.
Confermata invece la location: per il terzo anno consecutivo MIA Photo Fair dà appuntamento agli appassionati di fotografia a The Mall, il centro polifunzionale del quartiere Porta Nuova – Varesine, in una delle aree simbolo del rinnovamento di Milano.
Mia Photo Fair riparte dal successo dell'edizione 2016, che ha registrato un ottimo riscontro da parte del pubblico. Sono stati 24.000 i visitatori, con un incremento del 10% rispetto all'anno precedente; con l'85% degli operatori, tra gallerie e artisti indipendenti presenti della sezione Proposta MIA, riusciti a concludere vendite, in significativo aumento in confronto all'edizione 2015.
MIA Photo Fair restarts from the success of 2016, with excellent results in terms of visitors (with a growth of 10% (compared to 2015 edition) with a total of 24,000 admissions); 85% of galleries exhibiting generated sales, exceeding by more than 15% the results of 2015.
MIA PHOTO FAIR www.miafair.it – tel. 02.83241412 – info@miafair.it

Ufficio Stampa: CLP Relazioni Pubbliche – Francesco Sala, tel. 02.36755700 – francesco.sala@clponline.it | www.clponline.it