MIKE NELSON TO MAKE HISTORY AT THE BRITISH PAVILION FOR 2011 VENICE BIENNALE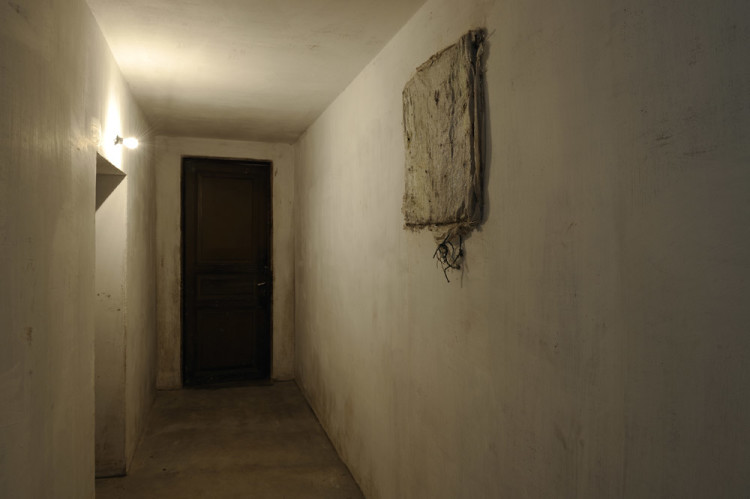 Artist: Mike Nelson
Commissioner: Andrea Rose
Curator: Richard Riley
Venue: British Pavilion, Giardini di Castello
4 June – 27 November
Mike Nelson is the first installation artist to be invited by the British Council to conceive and create a new work in the British Pavilion for the 54th International Art Exhibition – la Biennale di Venezia. Nelson will be working in Venice for a period of three months, and the completed work will be launched during the official Biennale press days on 1st , 2nd and 3rd June, and open to the public for the duration of the exhibition from 4th June – 27th November 2011.
"The attention to detail, historical accuracy and physical nature of Mike Nelson's sculptural practice guarantee that his new installation for the British Pavilion will be one of the most challenging solo presentations ever mounted in over 70 years of exhibitions organised by the British Council in Venice." – Richard Riley, Curator of the British Pavilion, 2011
As the UK's leading cultural relations organisation, the British Council has been responsible for the presentation of the exhibition at the British Pavilion for the Venice Biennale of Art since 1938. During this period, the pavilion has hosted exhibitions by many of the most significant artists of the day, providing successive generations with one of the most important platforms for the showcasing of contemporary art to an international audience.
Born in Loughborough in 1967, Mike Nelson has already received considerable international acclaim for his meticulous installations and his work has been presented in major group and solo exhibitions throughout the world. These include: The Institute of Contemporary Arts, London (2001); 49th Venice Biennale (2001); 13th Sydney Biennale (2002); CCA Wattis Institute for Contemporary Art, San Francisco (2002); 8th International Istanbul Biennale (2003); Modern Art Oxford (2004); 26th São Paulo Biennale (2004); Statens Museum for Kunst, Copenhagen (2008); Creative Time, New York (2008); Tate Triennial (2009); and 3rd Singapore Biennale (2011).
A recipient of a Paul Hamlyn Award in 2001, Nelson has twice been short-listed for the Turner Prize. One of his large-scale installations, The Coral Reef, originally conceived for Matt's Gallery, London in 2000, was acquired by Tate in 2008 and is currently on show as part of the Collection Displays at Tate Britain, London.
Mike Nelson lives and works in London. He is represented in the UK by Matt's Gallery, London, and internationally by Galleria Franco Noero, Turin, and 303 Gallery, New York.
The UK's presentation at the Venice Biennale is selected by a panel of arts experts drawn from across the UK. The members of this panel change for every edition of the biennale. For the 2011 Venice Biennale, the selection committee consisted of the following:
– Rachel Campbell-Johnson, Art Critic, The Times
– Christoph Grunenberg, Director Tate Liverpool
– Nav Haq, Curator, Arnolfini, Bristol
– Keith Hartley, Senior Curator, Scottish National Gallery of Modern Art, Edinburgh
– Hugh Mulholland, Director, The Third Space Gallery, Belfast
– Karen MacKinnon, Curator, Glynn Vivian Art Gallery, Swansea
– Richard Riley, Head of Exhibitions, Visual Arts, British Council
– Ralph Rugoff, Director, Hayward Gallery, London
– Godfrey Worsdale, Director, BALTIC, Gateshead
– Chair: Andrea Rose, Director of Visual Arts, British Council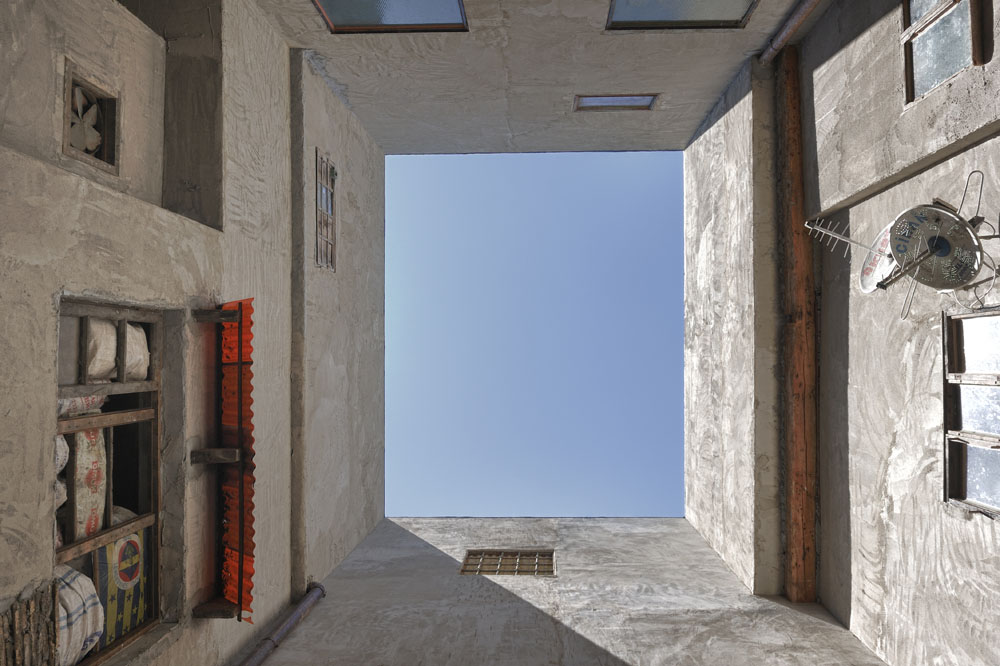 Great Britain at the 54th International Art Exhibition – la Biennale di Venezia, 2011
MIKE NELSON – I, IMPOSTOR
Il British Council è onorato di presentare la nuova opera di Mike Nelson, I, IMPOSTOR, concepita e realizzata per il Padiglione Britannico alla 54esima Mostra Internazionale – La Biennale di Venezia.
Le installazioni scultoree di larga scala di Mike Nelson immergono lo spettatore in una narrativa rivelatrice che si sviluppa attraverso una sequenza di strutture spaziali meticolosamente realizzate. L'intreccio di realtà e finzione è sempre stato fondamentale nella pratica di Nelson, e le sue costruzioni sono intrise di riferimenti sia letterari che cinematografici, e al contempo, riflettono la geografia, la storia ed il contesto culturale del luogo in cui prendono forma.
Per la sua prima importante esposizione nella città di Venezia nel 2011, avvenuta come evento collaterale alla 49esima edizione della Biennale d'Arte, Nelson ha costruito un'installazione che comprende sedici stanze e corridoi interconnessi all'interno di una fabbrica di birra in disuso in Giudecca. Il titolo, la Liberazione e la Pazienza, fa riferimento a due galeoni che salparono dalle Bermuda alla volta della Virginia nel XVII secolo, e l'opera affronta temi come il parallelismo delle strutture all'interno della società e del tempo, l'emergenza di vie commerciali e la loro relazione con la fondazione d'utopiche colonie pirata.
Durante la sua carriera, Nelson ha costantemente riesaminato i territori della sua stessa pratica, e, per la sua esposizione nel Padiglione Britannico alla 54esima Biennale di Venezia, ha eletto come punto iniziale di riflessione un'altra delle sue opere chiave della scorsa decade: Magazin, Büyük Valide Han. Inizialmente concepito e costruito in un edificio caravanserraglio per l'ottava Biennale Internazionale di Istanbul nel 2003, la riesecuzione di questa precedente installazione per la Biennale di Venezia non solo crea un legame tra i due antichi centri mercantili e gli assi Oriente/Occidente ed Occidente/Oriente in cui i loro commerci si svilupparono, ma fa inoltre riferimento al legame personale di Nelson con le due città e le rispettive biennali.
Nelson ha inoltre fatto riferimento a Magazin, Büyük Valide Han come ad un'installazione parassitica dislocata in una pre-esistente struttura settecentesca. Ora, Nelson crea una nuova installazione per Venezia che si basa però sulla memoria fotografica di un'opera realizzata in una città differente otto anni prima. In parte, quest'opera riflette l'originale, non essendone però una vera e propria riproduzione ma ricostruzione e re-interpretazione di un diverso tempo e spazio.
Il British Council ha pubblicato per l'occasione un catalogo illustrato per commemorare l'esposizione di Mike Nelson, che include i testi recentemente commissionati a Dan Cameron e Rachel Withers e tavole a colori della nuova opera. Il libro sarà disponibile al Padiglione Britannico durante i giorni della rassegna stampa.
Position the cursor on the images to view captions, click on images to enlarge them.
Posizionare il cursore sulle immagini per leggere le didascalie; cliccare sulle immagini per ingrandirle