GALLERIE D'ITALIA – INTESA SAN PAOLO AND FONDAZIONE CARIPLO UNITED IN ART – MILAN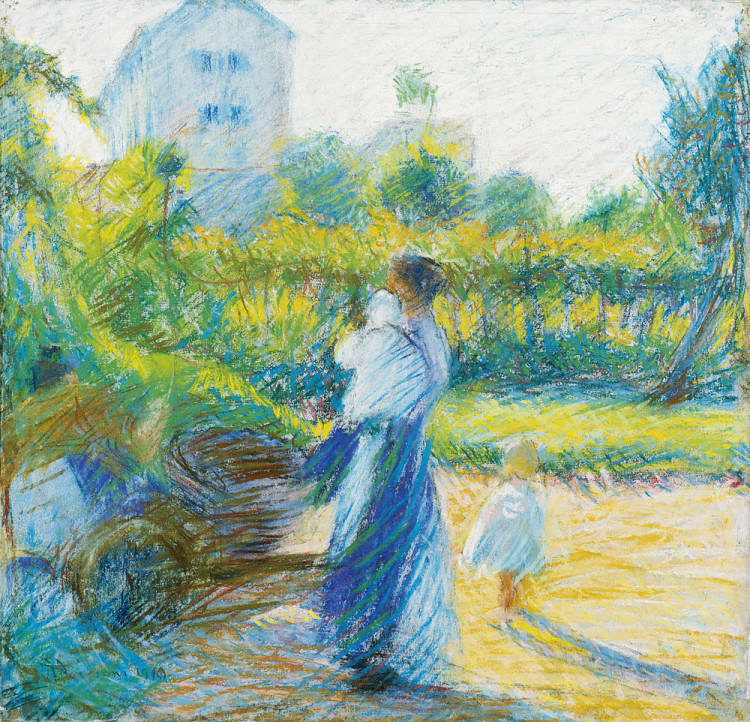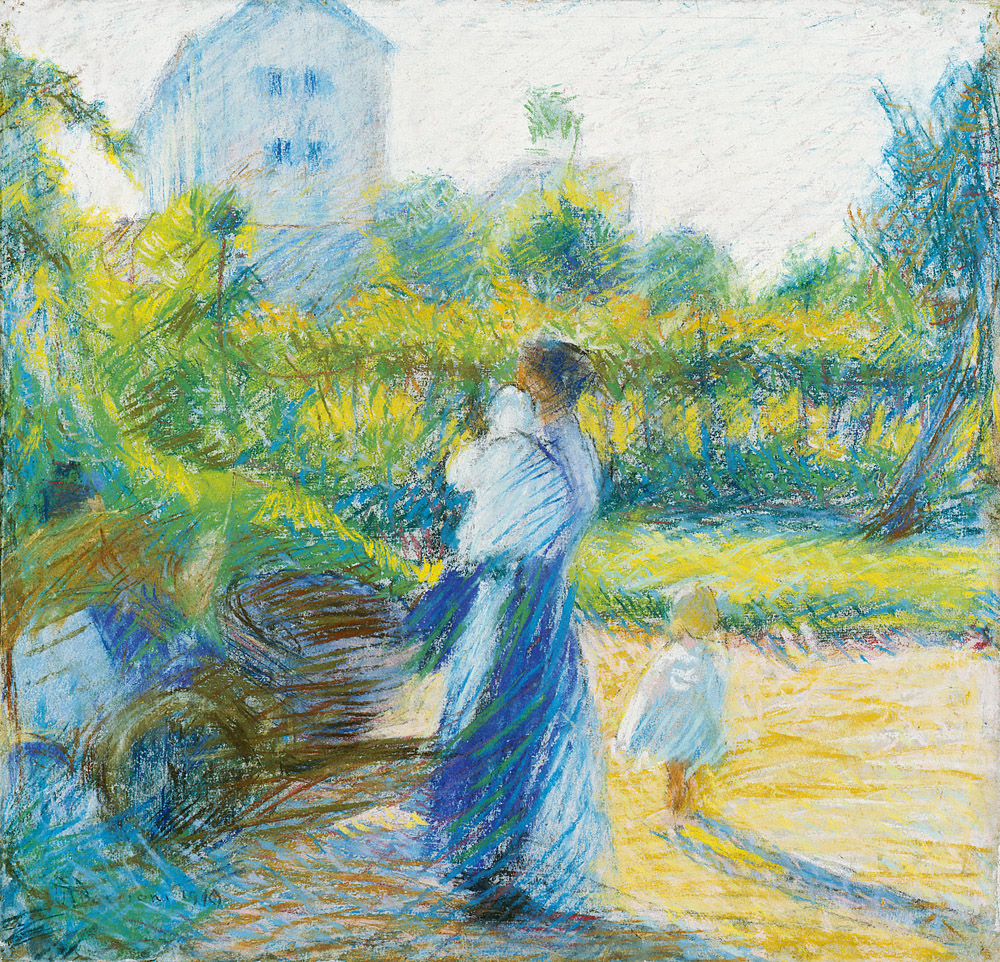 Intesa Sanpaolo and Fondazione Cariplo:
united in art
Gallerie d'Italia – Piazza Scala – Milan opens on 3 November
http://www.gallerieditalia.com/
From Canova to Boccioni: Fondazione Cariplo and Intesa Sanpaolo's 19th-century art collections will open to the public in two historical palazzi in the heart of Milan
3 November sees the launch of Gallerie d'Italia – Piazza Scala, a museum complex in the heart of Milan created
as part of an art partnership between Intesa Sanpaolo and Fondazione Cariplo.
The two banking institutions have joined forces to create the exhibition space, which was designed by Michele De Lucchi. It is based in an exceptionally prestigious architectural complex covering via Morone, via Manzoni and Piazza della Scala.
Two adjacent historical palazzi owned by Intesa Sanpaolo host 197 nineteenth-century Italian artworks, with the emphasis on the art of Lombardy. 135 of the pieces have been sourced from Fondazione Cariplo's art collection, with 62 from Intesa Sanpaolo's collection.
Eighteenth-century Palazzo Anguissola and adjacent Palazzo Brentani, redesigned in the 19th century, will be joined in Spring 2012 by the Banca Commerciale Italiana's historic premises in Piazza della Scala.
The new section of the gallerie will become home to a selection of 20thcentury works sourced from leading collections.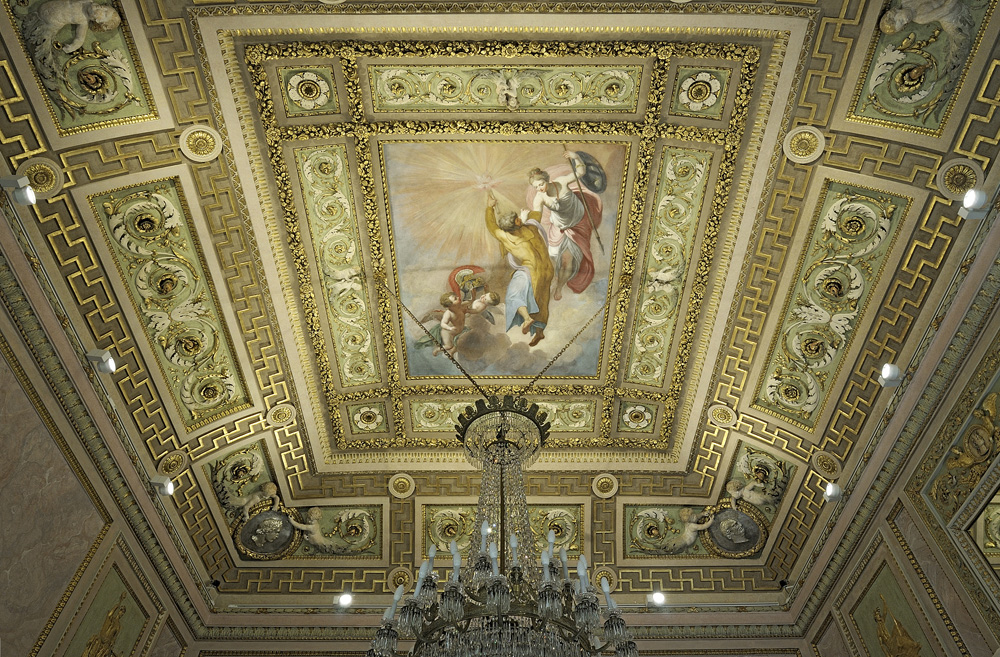 Curated by Fernando Mazzocca, the 2,900m² exhibition space offers visitors an original tour around the art of 19th-century Milan, undisputed capital of culture and protagonist of Romanticism and industrialisation, contrasting with artistic movements from other Italian regions.
What makes the project particularly innovative is the partnership between Intesa Sanpaolo and Fondazione Cariplo. The two institutions have selected key pieces from their collections to create a wide-ranging museum experience: there will be masterpieces by geniuses such as Canova, Induno, Hayez, Zandomeneghi, Signorini, Segantini, Morbelli, Previati, Sartorio and Boccioni, as well as works by lesser-known artists which clearly evoke the atmospheres and spirit of the age.
The masterpieces on show include thirteen plaster bas-reliefs by Antonio Canova from the collection of Prince Abbondio Rezzonico; The Two Foscari by Francesco Hayez; The Confession by Giuseppe Molteni; The Battle of the River Tchernaya by Gerolamo Induno; Interior of Milan Cathedral by Angelo Inganni; View of the Naviglio from the Bridge of San Marco by Giuseppe Canella; The Gathering of Silkworm Cocoons by Giovanni Segantini; Portrait of Fattori in his Studio by Giovanni Boldini; The Letter by Telemaco Signorini; The Singing Lesson
by Federico Zandomeneghi; Dream and Reality by Angelo Morbelli; The Dance of the Hours by Gaetano Previati; and four key works by Umberto Boccioni.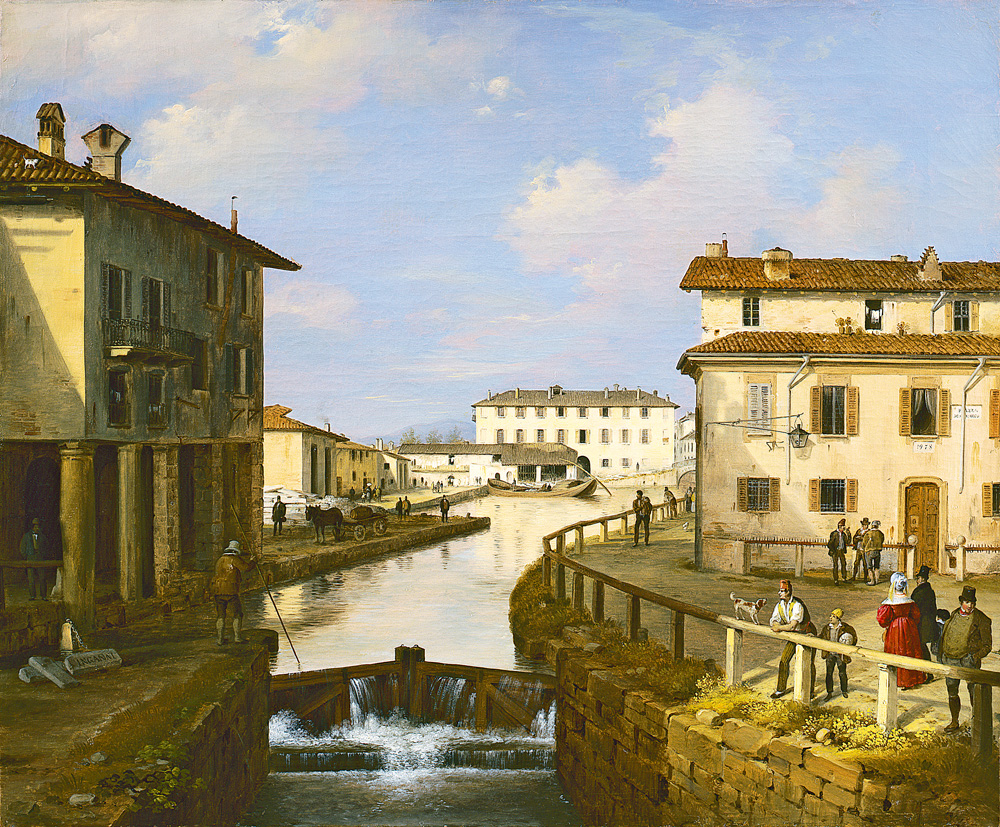 Much more than just a place for experts or lovers of the nineteenth century, the museum complex is a fascinating exploration of the art history of a fledgling nation, beginning with Canova's neoclassical plaster-casts and concluding with works from Boccioni's pre-Futurist season.
There is a host of surprises in store at the gallerie, which will be offering free entry to the public until the museum's completion in 2012.
The 23 rooms take visitors on an inspiring journey around bygone Milan, with original views of the Cathedral and the city's now-vanished Navigli (canals), decisive episodes from the Risorgimento – including battles and more private moments – the last of the Five Days of Milan with the decisive battle of Porta Tosa and dismay at the announcement of the King's death in a snowy Piazza della Scala. The exhibition is divided into 13 different themes ranging from Romanticism, dominated by Hayez, to the Naturalism of landscape artists such as Calvi, Poma, Gignous and Gola; from genre paintings by Carcano, Chierici, Induno and Sottocornola to Symbolism and masterpieces by Bazzaro, Morbelli, Sartorio and Previati; and lastly, works by Boccioni which act as a bridge to the new century and the second part of the museum's collections – the 1900s.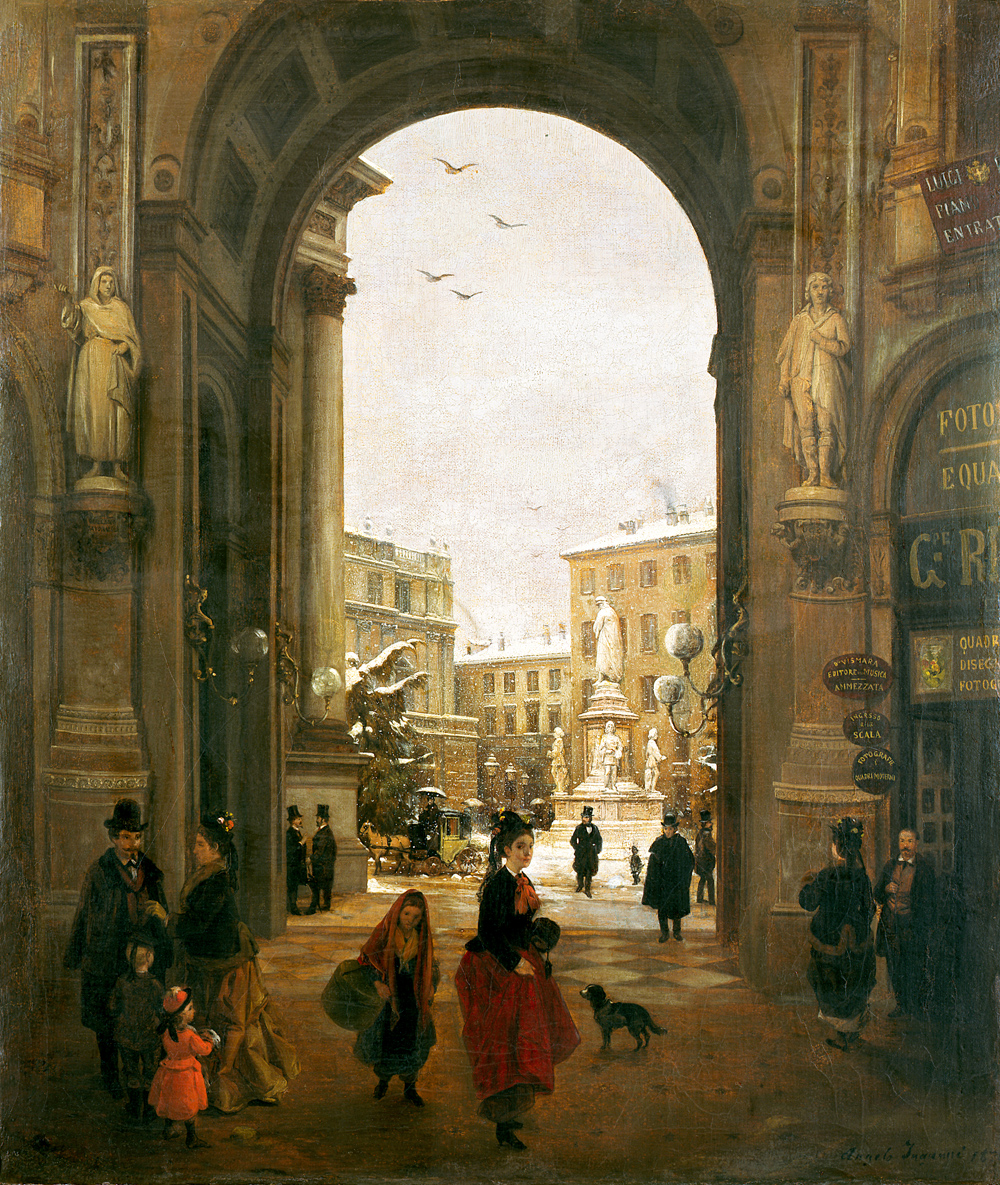 Further attractions – and indeed surprises – await visitors in the shape of the buildings and locations chosen for the exhibitions, all of particular historical, architectural and decorative value. Palazzo Anguissola marks a turning point in architecture between the 18th and 19th centuries, while adjacent Palazzo Brentani exudes all the
atmosphere of an aristocratic 19th-century abode.
An original solution has been chosen for the octagonal courtyard, where large windows provide glimpses of an impressive sculpture by Arnaldo Pomodoro, still in its historic central location, as well as the welcoming bookshop and elegant, functional coffee bar.
The gallerie will be offering a range of activities, including educational visits and guided tours. They will be open from Tuesdays to Sundays from 9.30am to 7.30pm (10.30pm on Thursdays). On the day of the inauguration (3 November) they will be open from 8.30pm to 1am (for information, call freephone 800.167.619 – Italy only).
The launch of the gallerie in Piazza della Scala in the year marking 150 years since Italian Unification is tangible proof of Intesa Sanpaolo and Fondazione Cariplo's cultural inspiration. The institutions strive to optimise and share their heritage of artworks, architecture and archives, and are fully aware of the importance of cultural growth as a means of developing their local area and the country as a whole.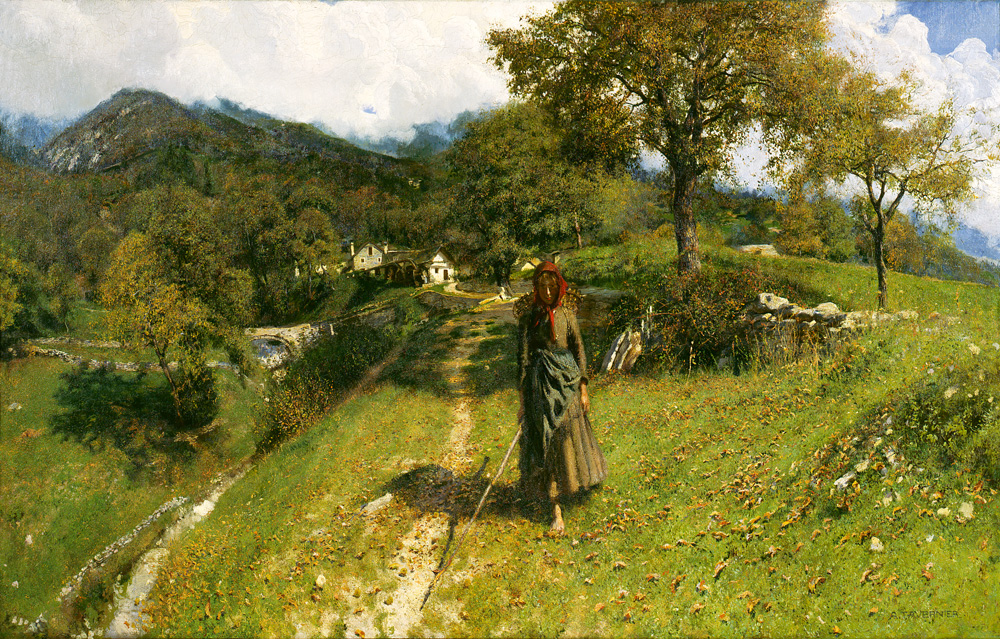 Gruppo Intesa Sanpaolo continues to expand its Gallerie d'Italia project through this latest exhibition space. The only project of its kind in Italy, Gallerie d'Italia has provided a coherent hub of exhibition spaces in historical palazzi in Vicenza and Naples, with plans to open venues in other cities.
Gallerie d'Italia is a fundamental part of Progetto Cultura, a farreaching series of cultural schemes which Gruppo Intesa Sanpaolo runs on a three-yearly basis. They involve preserving and developing the bank's art collections and historical archives, as well as Restituzioni, a programme of restoration work and research. Intesa Sanpaolo has been working on Restituzioni for more than twenty years in conjunction with the Italian government's Heritage Services across the entire country. Progetto Cultura will also be offering an extensive range of
activities to mark the end of a year of celebrations for the Unification of Italy.
The new museum completes an optimisation programme for Fondazione Cariplo's art collection, with the prestigious location in Piazza della Scala housing a core selection of 19th-century works as well as thirteen bas-reliefs by Canova. This vast artistic heritage includes 767 paintings, 116 sculptures and 51 objets d'art and items of furnishing, with a timescale ranging from the first century to the latter half of the 20th century. Until now these masterpieces were visible via the www.artgate-cariplo.it gateway or while on loan to exhibitions.
It is vital that banking foundations and similar institutions with significant art collections both preserve them and ensure that they are available to a wider public. Having examined a series of proposals, Fondazione Cariplo chose to join forces with Intesa Sanpaolo in its prestigious Gallerie d'Italia – Piazza Scala project.
Press contacts:
INTESA SANPAOLO PRESS OFFICE
Antonella Zivillica, Media Office for Social and Cultural Activities
Tel. +39 06-67125312; stampa@intesasanpaolo.com
FONDAZIONE CARIPLO PRESS OFFICE
Bianca Longoni, Media Relations
Tel. +39 02-6239405; +39 347-4016851; biancalongoni@fondazionecariplo.it
INTESA SANPAOLO PROGETTO CULTURA PRESS OFFICE
Novella Mirri and Maria Bonmassar
Tel. +39 06-32652596; +39 335-6077971; +39 335-490311; ufficiostampa@novellamirri.it
Position the cursor on the images to view captions, click on images to enlarge them. 

Posizionare il cursore sulle immagini per leggere le didascalie; cliccare sulle immagini per ingrandirle.
Intesa Sanpaolo e Fondazione Cariplo: uniti nel segno dell'arte
Si inaugura il 3 novembre Gallerie d'Italia – Piazza Scala, Milano.
http://www.gallerieditalia.com/
Da Canova a Boccioni: le collezioni dell'Ottocento della Fondazione Cariplo e di Intesa Sanpaolo aperte al pubblico in due palazzi storici nel cuore di Milano.
Nasce il 3 novembre, nel cuore di Milano, Gallerie d'Italia – Piazza Scala, polo museale frutto di una partnership nel segno dell'arte fra Intesa Sanpaolo e Fondazione Cariplo.
Il progetto milanese vede le due Istituzioni affiancate nella realizzazione di uno spazio espositivo ricavato da Michele De Lucchi in un complesso architettonico di straordinario pregio tra via Morone, via Manzoni e piazza della Scala.
Due palazzi storici affiancati, di proprietà di Intesa Sanpaolo, ospitano 197 opere dell'Ottocento italiano, in particolare lombardo, 135 di queste appartenenti alla collezione d'arte della Fondazione Cariplo e 62 a quella di Intesa Sanpaolo. Al settecentesco Palazzo Anguissola e all'adiacente Palazzo Brentani, rielaborato nell'Ottocento, si affiancherà nella primavera del 2012 la storica sede della Banca Commerciale Italiana in piazza della Scala, che ospiterà la nuova sezione delle Gallerie e vedrà esposta una selezione di opere del Novecento, provenienti da prestigiose raccolte.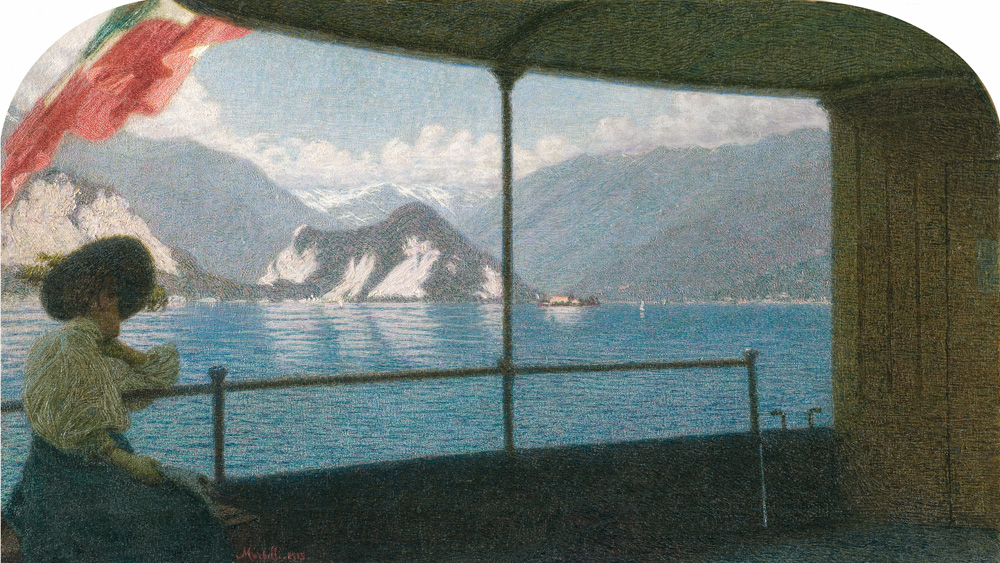 Il percorso espositivo di 2.900 mq, curato da Fernando Mazzocca, propone un itinerario originale alla scoperta di una Milano ottocentesca, indiscussa capitale culturale, protagonista del Romanticismo e dell'industrializzazione, a confronto con movimenti artistici di altre regioni di Italia.
Apprezzabile novità, nel progetto milanese, è la partnership fra Intesa Sanpaolo e Fondazione Cariplo, che mettono a disposizione le opere più significative della rispettive collezioni al fine di realizzare un percorso museale di ampio respiro, con capolavori di maestri quali Canova, Induno, Hayez, Zandomeneghi, Signorini, Segantini, Morbelli, Previati, Sartorio, Boccioni, insieme ad opere di artisti meno conosciuti che rappresentano con grande efficacia le atmosfere e lo spirito dell'epoca.
Fra i capolavori in mostra: tredici bassorilievi in gesso di Antonio Canova appartenuti al principe Abbondio Rezzonico; I due Foscari di Francesco Hayez; La confessione di Giuseppe Molteni; La battaglia della Cernaja di Gerolamo Induno; Interno del Duomo di Milano di Angelo Inganni; Veduta del Naviglio sul Ponte di San Marco di Giuseppe Canella; La raccolta dei bozzoli di Giovanni Segantini; Ritratto di Fattori nel suo studio di Giovanni Boldini; Non potendo aspettare di Telemaco Signorini; La leçon de chant di Federico Zandomeneghi; Sogno e realtà di Angelo Morbelli; La danza delle Ore di Gaetano Previati; quattro capolavori di Umberto Boccioni.
Non si tratta di un museo per soli studiosi e amanti dell'Ottocento, bensì di un avvincente percorso nella storia dell'arte di una nazione in divenire, che prende avvio dai gessi neoclassici del Canova e si conclude con le opere della stagione prefuturista di Boccioni.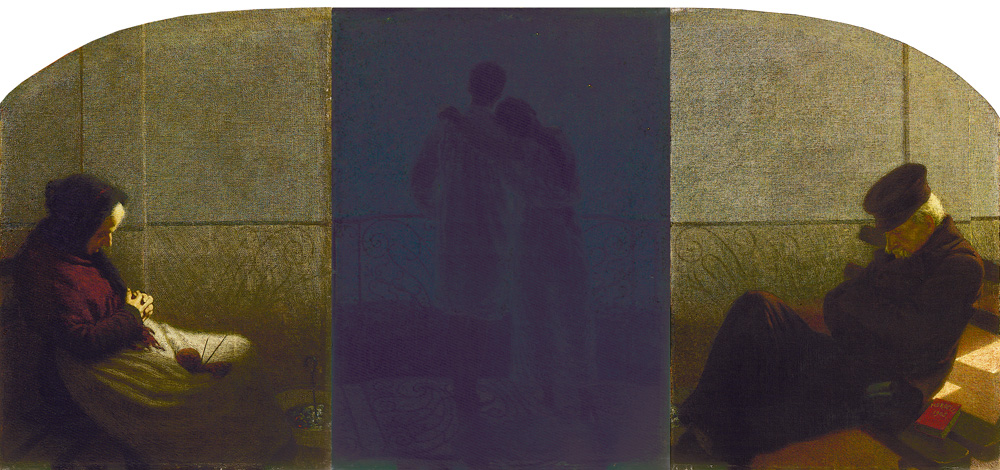 Molte le scoperte che riserva la visita delle Gallerie, che saranno aperte al pubblico gratuitamente fino al completamento del museo nel 2012. Le 23 sale accompagnano i visitatori in un viaggio dalle forti suggestioni alla scoperta della Milano di un tempo, con vedute originali del Duomo e dei Navigli scomparsi, momenti salienti del Risorgimento, fra battaglie e atmosfere private, l'ultima delle Cinque Giornate di Milano con lo scontro decisivo a Porta Tosa, la commozione all'annuncio della morte del Re in una piazza della Scala innevata. Il percorso è scandito in 13 nuclei tematici che spaziano dal Romanticismo, dominato dalla personalità di Hayez, al Naturalismo di pittori di paesaggio quali Calvi, Poma, Gignous, Gola; dalla pittura di genere di Carcano, Chierici, Induno, Sottocornola, al Simbolismo, rappresentato da capolavori di Bazzaro, Morbelli, Sartorio e Previati, fino alle opere di Boccioni che creano un ponte con il nuovo secolo e con la seconda parte dell'itinerario museale che sarà dedicata al '900.
Altrettanto suggestivo e persino sorprendente è il percorso alla scoperta degli edifici e dei luoghi – di grande valore storico, architettonico e decorativo – in cui gli spazi espositivi sono stati realizzati: Palazzo Anguissola, punto di svolta nell'architettura a cavallo fra Sette e Ottocento, e l'adiacente Palazzo Brentani, dove si respira l'atmosfera delle dimore nobiliari del XIX secolo.
Originale anche la soluzione adottata nel cortile ottagonale, con grandi vetrate che lasciano intravedere una imponente scultura di Arnaldo Pomodoro, collocata storicamente al centro dello spazio, e l'accogliente bookshop con caffetteria dal design elegante e funzionale.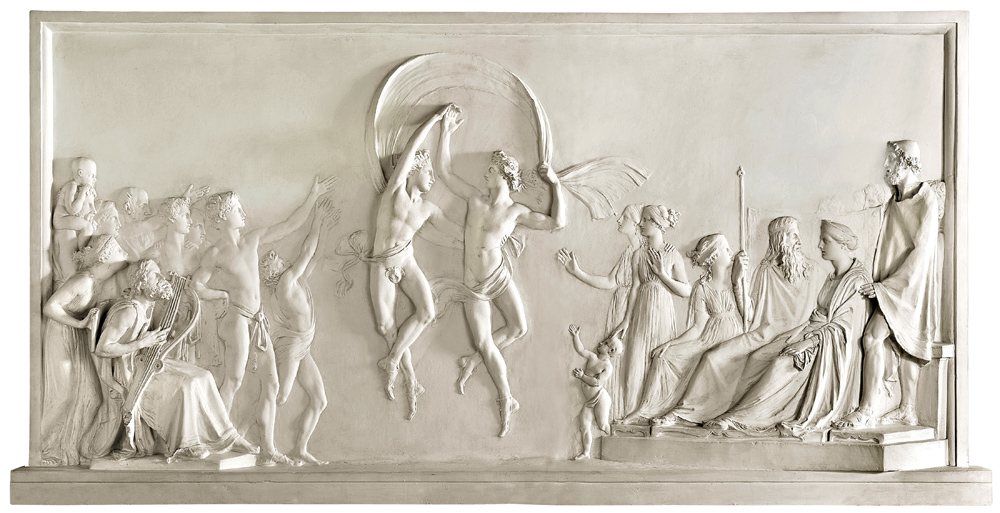 Le Gallerie proporranno attività diversificate fra cui percorsi didattici e visite guidate.
Saranno visitabili dal martedì alla domenica dalle 9.30 alle 19.30, il giovedì fino alle 22.30. Il giorno dell'inaugurazione, il 3 novembre, saranno aperte al pubblico dalle 20.30 all'una di notte (informazioni al numero verde 800.167.619).
L'inaugurazione delle Gallerie di piazza Scala, nell'anno delle celebrazioni dei 150 anni dell'Unità di Italia, rappresenta un segno tangibile dell'orientamento che ispira Intesa Sanpaolo e Fondazione Cariplo in ambito culturale: valorizzare e condividere i propri patrimoni artistici, architettonici e archivistici, nella consapevolezza dell'importanza della crescita culturale come motore di sviluppo del territorio e del Paese.
Il Gruppo Intesa Sanpaolo prosegue e amplia con questo nuovo spazio il progetto Gallerie d'Italia che lo vede proporre – caso unico nel Paese – un nucleo coerente di sedi espositive in palazzi storici a Vicenza e Napoli, con la previsione di aperture in altre città.
Le Gallerie d'Italia costituiscono un tassello fondamentale del Progetto Cultura, articolato programma di iniziative culturali, che impegna la banca di triennio in triennio. In esso rientrano la cura e la valorizzazione del patrimonio artistico e dell'archivio storico dell'Istituto, nonché il programma Restituzioni, intervento di restauri e di studi che vede Intesa Sanpaolo da oltre vent'anni al fianco di Sovrintendenze dell'intero Paese. Il Progetto Cultura proporrà inoltre una serie di iniziative di ampio respiro a chiusura dell'anno dedicato all'Unità d'Italia.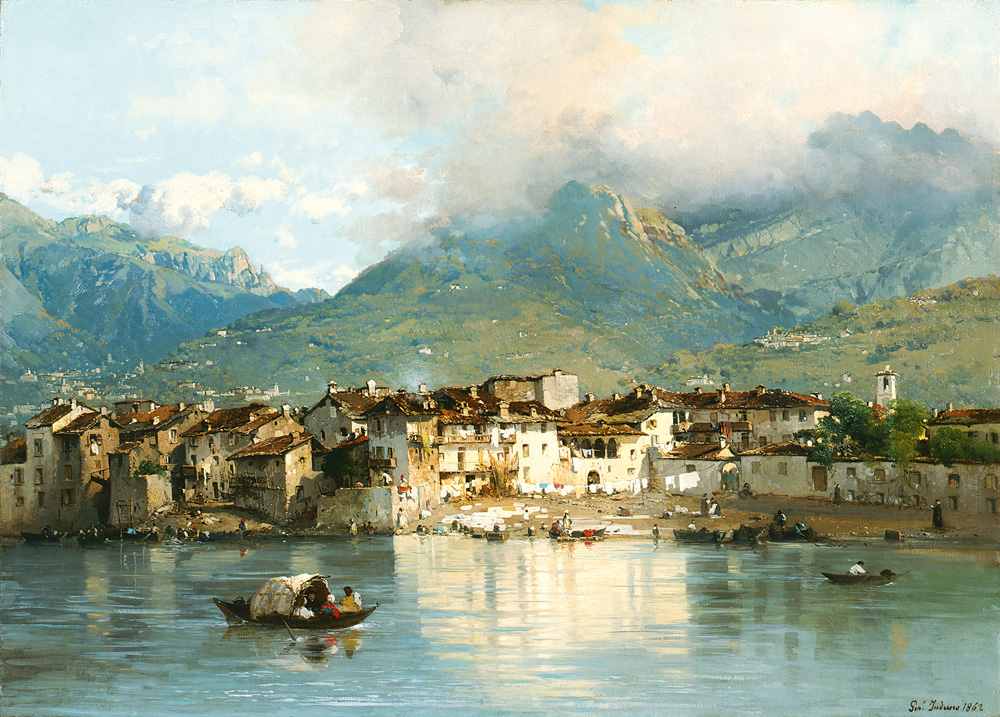 L'apertura del museo completa il percorso di valorizzazione della collezione di Fondazione Cariplo: nella prestigiosa sede di Gallerie d'Italia di Piazza Scala si può ammirare il nucleo ottocentesco e i tredici bassorilievi del Canova della collezione Cariplo. E' una selezione del più ampio patrimonio artistico costituito da 767 dipinti, da 116 sculture, 51 oggetti e arredi, che appartiene a un'epoca compresa tra il primo secolo e la seconda metà del
Novecento. Fino a oggi questi capolavori erano fruibili virtualmente sul portale www.artgate-cariplo.it o attraverso i prestiti per l'organizzazione di mostre.
Per istituzioni come le fondazioni di origine bancaria, che detengono importanti patrimoni artistici, vi è l'esigenza, oltre che di garantirne la salvaguardia, di mettere a disposizione questi capolavori a favore di un più ampio pubblico. La Fondazione Cariplo, dopo aver vagliato varie ipotesi, ha scelto di affiancare la prestigiosa iniziativa delle Gallerie d'Italia – Piazza Scala realizzata da Intesa Sanpaolo.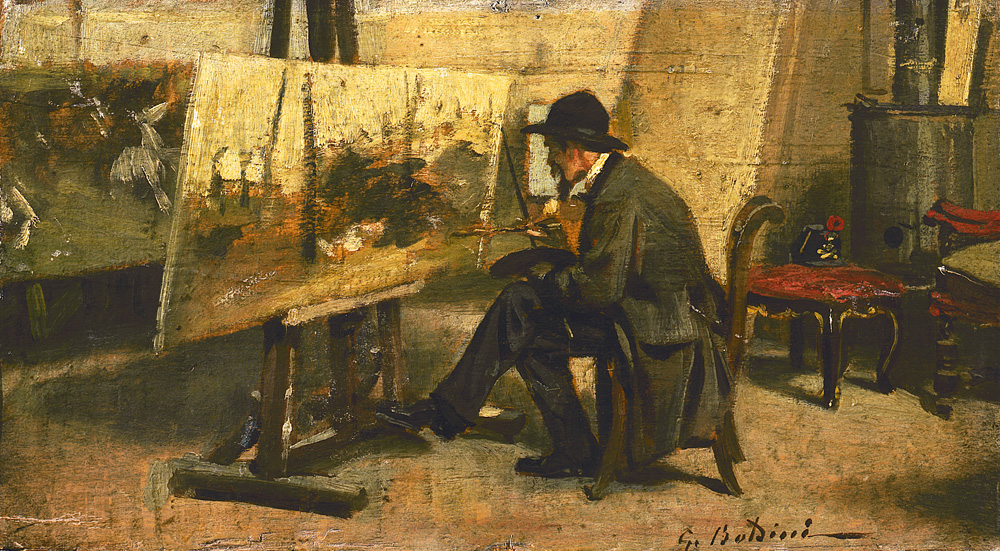 Contatti stampa:
UFFICIO STAMPA INTESA SANPAOLO
Antonella Zivillica, Responsabile Ufficio Media Public Finance / Attività Sociali e Culturali
Tel. 06-67125312; stampa@intesasanpaolo.com
UFFICIO STAMPA FONDAZIONE CARIPLO
Bianca Longoni, Relazioni media
Tel. 02-6239405; 347-4016851; biancalongoni@fondazionecariplo.it
UFFICIO STAMPA INTESA SANPAOLO PROGETTO CULTURA
Novella Mirri e Maria Bonmassar
Tel. 06-32652596; 335-6077971; 335-490311; ufficiostampa@novellamirri.it