MIART 2020 – PRESENTATA LA VENTICINQUESIMA EDIZIONE DELLA FIERA – MILANO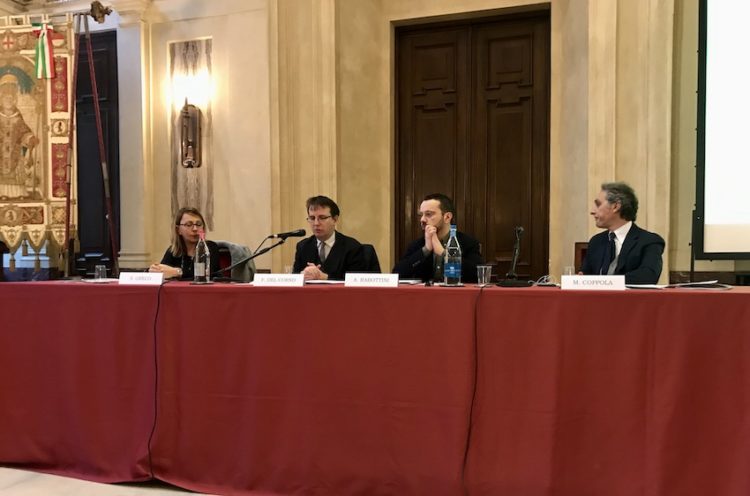 miart 2020
NEW DATES FOR MIART AND MILANO ARTWEEK
SEE YOU IN SEPTEMBER 2020
Milan, 6 March 2020 – The twenty-fifth edition of miart, the international exhibition of modern and contemporary art in Milan, originally scheduled from 17 to 19 April, will now take place from 11 to 13 September 2020 (VIP preview on 10 September).
Milano ArtWeek will also be held during the same week, from 7 to 13 September.
The decision to postpone both events has been made in the interest of the health of visitors and exhibitors, in light of the spread of Covid-19.
Over the last two weeks, miart and Milano ArtWeek have been working intensely together with all stakeholders in order to re-schedule events around the city and guarantee the all-round quality of the fair.
The new dates are an occasion for miart and Milano ArtWeek to be one of the first events of the new artistic and cultural season
All updates will be available online on the website www.miart.it/en
miart 2020
NUOVE DATE PER MIART E LA MILANO ARTWEEK:
APPUNTAMENTO A SETTEMBRE 2020 CON TUTTO IL MONDO DELL'ARTE A MILANO
Milano, 6 marzo 2020 – La venticinquesima edizione di miart, la fiera internazionale d'arte moderna e contemporanea di Milano – inizialmente prevista dal 17 al 19 aprile – si terrà nei padiglioni di fieramilanocity dall'11 al 13 settembre 2020 (preview 10 settembre).
Insieme a miart, come di consueto avrà luogo anche la Milano ArtWeek, che si sposta nella stessa settimana, dal 7 al 13 settembre.
La scelta di posticipare gli eventi nasce dall'esigenza di tutelare al meglio la salute di visitatori, espositori e cittadini, in relazione all'evolversi della diffusione del Covid-19.
Da ormai due settimane miart e la Milano ArtWeek stanno lavorando intensamente insieme a tutti gli stakeholder per permettere una riprogrammazione degli eventi in città e per garantire a 360° la qualità della manifestazione, che negli ultimi anni è stata capace di consolidare il suo percorso di ricerca insieme a una crescita sempre più significativa.
Le nuove date offrono a miart e alla Milano ArtWeek l'occasione di essere uno dei primi appuntamenti della nuova stagione artistica e culturale, contribuendo a riportare la città di Milano alla sua dimensione di destinazione internazionale.
Tutti gli aggiornamenti saranno disponibili online sul sito www.miart.it