GENERAL PRESS RELEASE | 54TH BIENNALE DI VENEZIA 2011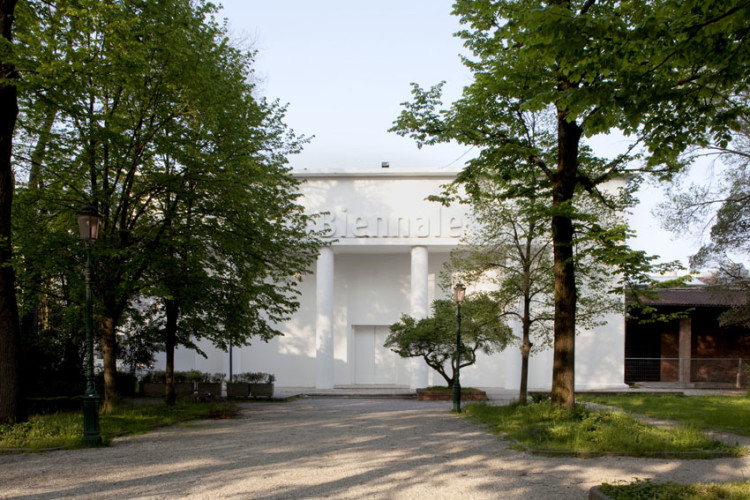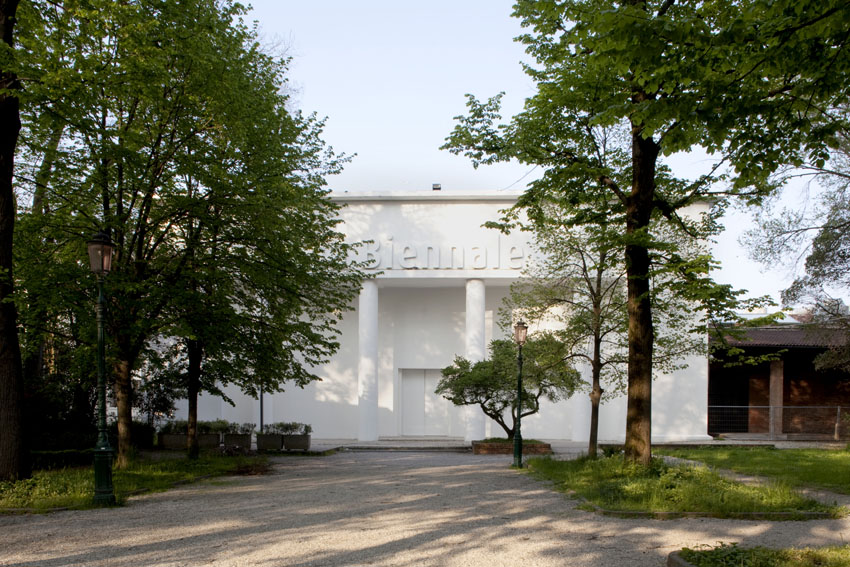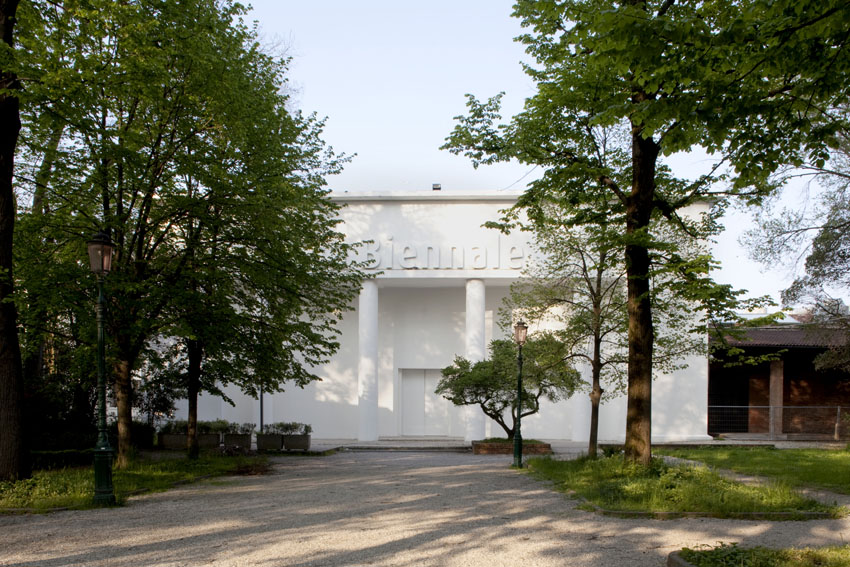 la Biennale di Venezia
54th International Art Exhibition
ILLUMInazioni – ILLUMInations
Venice (Giardini and Arsenale), June 4th – November 27th, 2011
Preview June 1st, 2nd and 3rd, 2011
Venice, March 14th, 2011 – The 54th International Art Exhibition, with the title of ILLUMInazioni – ILLUMInations, directed by Bice Curiger and organized by la Biennale di Venezia under the presidency of Paolo Baratta, will be opening on Friday, June 3rd, and will be accessible to the public from Saturday, June 4th to November 27th 2011 in the Giardini and the Arsenale. The preview will be taking place on June 1st, 2nd and 3rd, 2011.
Bice Curiger is an art historian, critic and curator of international exhibitions. Her curatorial activity at Kunsthaus Zurich parallels her important work in the publishing sector. In 1984, she cofounded the prestigious art magazine "Parkett", of which she is editor-in-chief. She has been publishing director of London Tate Gallery's magazine "Tate etc" since 2004.
The exhibition ILLUMInazioni – ILLUMInations will be laid out in the Central Pavilion in the Giardini and in the Arsenale, forming a single itinerary, featuring 82 artists from all over the world, including 32 young artists born after 1975, as well as 32 women artists. The director asked four participating artists to create "parapavilions", architectural and sculptural structures erected in the Giardini and the Arsenale to house the works of other artists.
As usual, the Exhibition will be paralleled by 87 National Participations, a record for Biennale Arte (they were 77 in 2009), housed in the historical Pavilions in the Giardini, in the Arsenale, as well as in other locations around the city. The Padiglione Italia in the Arsenale, organized by the Ministry for the Cultural Heritage and Activities together with PaBAAC – General Direction for landscape, fine arts, architecture and contemporary art, will be curated by Vittorio Sgarbi. The countries that will be participating for the first time will be Andorra, Saudi Arabia, Bahrain, Bangladesh, Haiti. Other countries will be participating after a long period of absence: India (1982), Congo (1968), Iraq (1990), Zimbabwe (1990), South Africa (1995), Costa Rica (1993, afterwards with IILA), Cuba (1995, afterwards with IILA). More than 40 Collateral Events will be arranged by international organizations and institutions, which will set up their exhibitions and initiatives in various locations around the city on the occasion of the Biennale.
"La Biennale di Venezia is one of the world's most important forums for the dissemination and illumination of current developments in international art – Bice Curiger stated. The title of the 54th
International Art Exhibition, ILLUMInations, literally draws attention to the importance of such endeavours in a globalized world. As the biggest and oldest Biennale, la Biennale di Venezia has always been buoyed by an international spirit, and even more so now in an age in which artists themselves have become multifaceted, discerning migrants and cultural tourists".
"ILLUMInations emphasizes the intuitive insight and the illumination of thought that is fostered by an encounter with art and its ability to sharpen the tools of perception – the director underlined. While the last Biennale 'Making Worlds' highlighted constructive creativity, ILLUMInations will focus on the ¢light' of the illuminating experience, on the epiphanies that come with intercommunicative, intellectual comprehension. The Age of Enlightenment also resonates in ILLUMInations, testifying to the enduring vibrancy of its legacy".
"The Biennale is like a wind machine – Paolo Baratta reveals. Every two years, it shakes the forest, unveils hidden truths, gives new strength and light to new sprouts, showing older trunks and persisting branches from a different perspective (this year trunks are really old considering the intention expressed by the curator to open with Tintoretto). The Biennale is a great pilgrimage, where in the works of artists and in the work of curators the voices of the world meet, to talk about their own and our future. Art here is meant as a continuous evolution".
"In an age in which art has long since ceased the emphasis on the provocation of anti-art – president Baratta adds – we seek the ways of the dialogue between the artist's work and our vision and our spirit, we want to understand and feel the 'beyond' that art generously offers and whispers to us, we wish 'illumination' as visitors, as art lovers, as individuals and as members of the human community".
There are two leading projects organized by la Biennale for the 54th Exhibition: Biennale sessions and Meetings on Art.
Biennale sessions is a programme addressed to institutions, operating in the field of research and education in the domain of arts or similar. The objective is to promote the Exhibition visit among groups of at least 50 students and teachers, who will be given support to organize their trip and stay. They will also be given the possibility to organize seminars in venues we offer them free of charge. We have contacted more than 2,000 international institutions so far, who have been invited to take part in the programme.
Meetings on Art stands for a number of meetings and seminars with artists, curators, philosophers and theologians scheduled in the month of June and early in autumn.
As Paolo Baratta explains, the purpose of both these projects is to "confirm the role played by la Biennale di Venezia as an institution open to knowledge and to the spirit of research".
The Educational activity is also planned for 2011, addressing individuals as well as groups of students belonging to schools (regardless of any level and kind), universities and academies of fine arts, professionals, companies, experts, art lovers and families alike. Such initiatives, guided by selected operators trained by la Biennale di Venezia, aim at actively involving participants, and are divided into Guided visits and Lab Activities.
The 54th Exhibition opening and award ceremony will be taking place on Friday, June 3rd in the Giardini, with the presentation of the official awards by the International Jury.
On the occasion of the 54th Exhibition, three online competitions will be launched through the website www.labiennalechannel.org:
ILLUMInations – Photography: the best photograph of the Exhibition (competition open only to accredited photographers)
ILLUMInations – Essay: the best critical essay on the Exhibition
ILLUMInations – Video clip: the best video about the Exhibition
The catalogue is published by Marsilio Editori, whose edition will be manifold this year. The official Catalogue presenting the 54th Exhibition, the National Participations and the Collateral Events is in fact a thorough book with plenty of ideas and contents. The short Catalogue, also presenting the three sections of the Exhibition, features a large number of photos taken during the preview days, and is the abridged version of the official catalogue. The Short Guide provides maps and useful information and turns out to be a helpful tool to get around the Exhibition venues. The design of the whole production is realized by the Swiss studio Gavillet & Rust. Photos of the Exhibition will be taken by Bruno Mancia and Franziska Bodmer.
This year, for the second time, we will offer a more extensive version of , an andapplicationfeaturing the contents of the catalogue with additional materialRealized in partnership withand
The 54th International Art Exhibition is carried out thanks to Swatch, partner of the event, together with Foscarini, Vela-Hello Venezia, Micromegas, illycaffè, Consorzio Venezia Nuova, Adecco, Moroso, Volume.
Thanks also to Cleary Gottlieb Steen & Hamilton LLP.
For further information
Art Press Office
la Biennale di Venezia
T +39 041 5218 – 849/846/716
infoarchitettura@labiennale.org
www.labiennale.org
www.labiennalechannel.orgE
Facebook: La Biennale di Venezia
Twitter: la_Biennale
..)(..
la Biennale di Venezia
54. Esposizione Internazionale d'Arte
ILLUMInazioni – ILLUMInations
Venezia (Giardini e Arsenale), 4 giugno – 27 novembre 2011
Vernice 1, 2 e 3 giugno 2011
Roma-Venezia, 11 marzo 2011 – Sarà inaugurata venerdì 3 giugno e aperta al pubblico da sabato 4 giugno al 27 novembre 2011 ai Giardini e all'Arsenale la 54. Esposizione Internazionale d'Arte dal titolo ILLUMInazioni – ILLUMInations, diretta da Bice Curiger e organizzata dalla Biennale di Venezia presieduta da Paolo Baratta. La vernice avrà luogo nei giorni 1, 2 e 3 giugno 2011.
Bice Curiger è storica dell'arte, critica e curatrice di mostre a livello internazionale. All'attività curatoriale alla Kunsthaus di Zurigo affianca un importante lavoro nel campo editoriale. Nel 1984 ha co-fondato la prestigiosa rivista d'arte "Parkett", di cui è capo redattrice. Dal 2004 è direttrice editoriale della rivista "Tate etc" della Tate Gallery di Londra.
La mostra ILLUMInazioni – ILLUMInations sarà allestita al Padiglione Centrale ai Giardini e all'Arsenale formando un unico percorso espositivo, con 82 artisti da tutto il mondo. Tra questi, 32 sono giovani nati dopo il 1975 e 32 sono le presenze femminili. A quattro artisti partecipanti la Direttrice ha chiesto di creare dei "parapadiglioni", strutture architettoniche e scultoree allestite ai Giardini e all'Arsenale, realizzate per ospitare il lavoro di altri artisti.
La Mostra sarà affiancata, come di consueto, negli storici Padiglioni ai Giardini, all'Arsenale e nel centro storico di Venezia, da 87 Partecipazioni nazionali, numero record per la Biennale Arte (erano 77 nel 2009). Il Padiglione Italia all'Arsenale, organizzato dal Ministero per i Beni e le Attività Culturali con il PaBAAC – Direzione Generale per il paesaggio, le belle arti, l'architettura e l'arte contemporanee, sarà curato da Vittorio Sgarbi. Le nazioni presenti per la prima volta saranno Andorra, Arabia Saudita, Bangladesh, Haiti. Altri paesi parteciperanno quest'anno dopo una lunga assenza: India (1982), Congo (1968), Iraq (1990), Zimbabwe (1990), Sudafrica (1995), Costa Rica (1993, poi con l'IILA), Cuba (1995, poi con l'IILA). Più di 40 Eventi collaterali saranno proposti da enti e istituzioni internazionali, che allestiranno le loro mostre e le loro iniziative in vari luoghi della città in concomitanza con la Biennale.
"La Biennale di Venezia è uno dei forum più importanti per la diffusione e la riflessione sugli sviluppi attuali dell'arte – ha dichiarato Bice Curiger. Il titolo della 54. Esposizione Internazionale d'Arte, ILLUMInazioni, pone letteralmente l'accento sull'importanza di questa funzione e capacità della Biennale, anche in un mondo globalizzato. La più prestigiosa nonché la progenitrice di tutte le biennali d'arte internazionali è animata oggi da uno spirito che trascende i confini nazionali, in un'epoca in cui gli artisti stessi hanno un'identità poliedrica e sono diventati migranti consapevoli e turisti della cultura".
"ILLUMInazioni vuole inoltre celebrare il potere dell'intuizione, la possibilità dell'esperire attraverso il pensiero favorita dall'incontro con l'arte e con la sua capacità di affinare gli strumenti di percezione – ha sottolineato la Direttrice. ILLUMInazioni si concentrerà sulla "luce" generata dall'incontro con l'arte, sull'esperienza illuminante, sulle epifanie derivanti dalla comunicazione reciproca e dalla comprensione intellettuale. Nel titolo risuona anche l'eco dell'età dell'Illuminismo, attestandone la vitale e fondamentale eredità che ci ha lasciato".
"La Biennale è come una macchina del vento – rivela Paolo Baratta. Ogni due anni, scuote la foresta, scopre verità nascoste, dà forza e luce a nuovi virgulti, mentre pone in diversa prospettiva i rami conosciuti e i tronchi antichi (e quest'anno i tronchi saranno davvero antichi vista l'intenzione della curatrice di aprire con Tintoretto). La Biennale è un grande pellegrinaggio dove nelle opere degli artisti e nel lavoro dei curatori si incontrano le voci del mondo che ci parlano del loro e del nostro futuro. L'arte è qui intesa come attività in continua evoluzione".
"In un'epoca nella quale l'arte ha da tempo cessato l'enfasi sulla provocazione dell'anti-arte – aggiunge il Presidente Baratta – cerchiamo le vie del colloquio tra l'opera dell'artista e il nostro sguardo e il nostro spirito, vogliamo capire e sentire quel di più che l'arte con generosità ci dona e ci sussurra, desideriamo illuminazione come visitatori, come amanti dell'arte, come individui e come membri della comunità umana".
Due i progetti di punta previsti dalla Biennale per la 54. Esposizione: Biennale sessions e Meetings on Art.
Biennale sessions è un progetto rivolto a Università, Accademie di Belle Arti, istituzioni di ricerca e formazione nel settore delle arti visive e nei campi affini. L'obiettivo è favorire la visita della mostra per gruppi di almeno 50 studenti e docenti che saranno assistiti nell'organizzazione del viaggio e nel soggiorno. Potranno inoltre organizzare seminari in uno spazio messo a disposizione gratuitamente dalla Biennale. Ad oggi sono state contattate più di 2.000 istituzioni internazionali, invitate a partecipare all'iniziativa.
Meetings on Art designa una serie d'incontri e seminari con artisti, curatori, filosofi e teologi previsti nel mese di giugno e alla ripresa autunnale.
Come spiega Paolo Baratta, lo scopo di queste due iniziative è "confermare il ruolo della Biennale di Venezia quale istituzione aperta alla conoscenza e allo spirito di ricerca".
Anche per il 2011 è prevista l'attività Educational che si rivolge a singoli e gruppi di studenti delle scuole di ogni ordine e grado, delle università e delle accademie d'arte, professionisti, aziende, esperti, appassionati e famiglie. Le iniziative, condotte da operatori selezionati e formati dalla Biennale di Venezia, mirano ad un coinvolgimento attivo dei partecipanti e si suddividono in Percorsi Guidati e Attività di Laboratorio.
La cerimonia di inaugurazione e di premiazione della 54. Esposizione avrà luogo venerdì 3 giugno ai Giardini, con la consegna dei premi ufficiali assegnati dalla giuria internazionale.
In occasione della 54. Esposizione, saranno banditi tre concorsi online attraverso il sito relazionale www.labiennalechannel.org, ovvero:
ILLUMInations – Fotografia: la miglior foto della Mostra (concorso aperto esclusivamente ai fotografi accreditati)
ILLUMInations – Saggio: il miglior testo critico sulla Mostra
ILLUMInations – Videoclip: il miglior video sul tema della Mostra
Il catalogo è realizzato da Marsilio Editori con un'offerta editoriale quest'anno particolarmente strutturata. Il Catalogo ufficiale dedicato alla 54. Esposizione, alle Partecipazioni nazionali e agli Eventi collaterali è un vero e proprio libro ricco di spunti e contenuti. Il Catalogo Breve, anch'esso dedicato alle tre sezioni di Mostra, è corredato da un ampio inserto di fotografie scattate durante le giornate di Vernice ed è la versione ridotta del catalogo ufficiale. La Guida Breve è corredata di mappe e informazioni pratiche e diventa uno strumento utile per muoversi all'interno degli spazi espositivi. Il design dell'intera produzione è a firma dello studio svizzero Gavillet & Rust. Le immagini di Mostra saranno realizzate da Bruno Mancia e Franziska Bodmer.
Anche quest'anno sarà prodotta la versione arricchita ed ampliata di iBiennale, applicazione per iPad e iPhone che raccoglierà i contenuti del catalogo accresciuti da specifici contributi. Realizzato in partnership con Marsilio Editori e Log607.
La 54. Esposizione Internazionale d'Arte è realizzata anche con il sostegno di Swatch, partner della manifestazione, e di Foscarini, Vela-Hello Venezia, Micromegas, illycaffè, Consorzio Venezia Nuova, Adecco, Moroso, Volume.
Ringraziamenti a Cleary Gottlieb Steen & Hamilton LLP.
Informazioni
Ufficio stampa Arti visive
la Biennale di Venezia
T +39 041 5218 – 849/846/716 – F +39 041 5218 812
infoarchitettura@labiennale.org
www.labiennale.org
www.labiennalechannel.org
Facebook: La Biennale di Venezia
Twitter: la_Biennale