BIENNALE ARCHITETTURA 2020: HOW WILL WE LIVE TOGHETER ?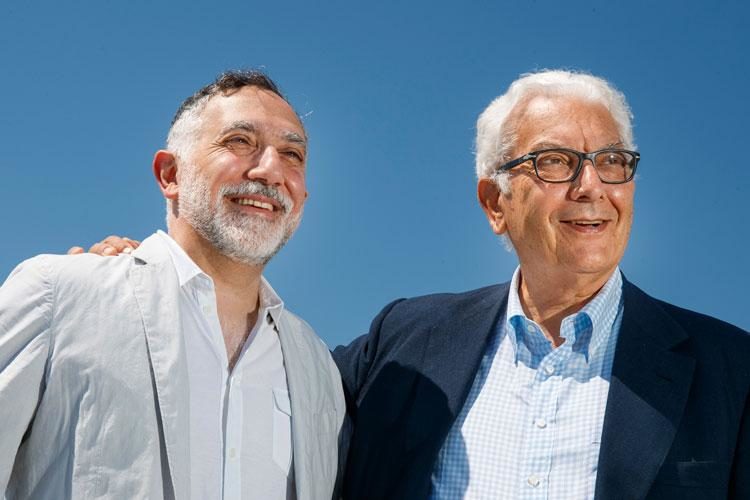 Il Presidente della Biennale di Venezia, Paolo Baratta, e il curatore Hashim Sarkis, hanno presentato alla stampa la 17. Mostra Internazionale di Architettura, che si svolgerà dal 23 maggio al 29 novembre 2020 (pre-apertura 21 e 22 maggio) ai Giardini e all'Arsenale e in vari luoghi di Venezia.
How will we live together? è il titolo della Biennale Architettura 2020 e Hashim Sarkis ha spiegato la sua scelta con le seguenti parole:
«Abbiamo bisogno di un nuovo contratto spaziale. In un contesto caratterizzato da divergenze politiche sempre più ampie e da disuguaglianze economiche sempre maggiori, chiediamo agli architetti di immaginare degli spazi nei quali possiamo vivere generosamente insieme: insieme come esseri umani che, malgrado la crescente individualità, desiderano connettersi tra loro e con le altre specie nello spazio digitale e in quello reale; insieme come nuove famiglie in cerca di spazi abitativi più diversificati e dignitosi; insieme come comunità emergenti che esigono equità, inclusione e identità spaziale; insieme trascendendo i confini politici per immaginare nuove geografie associative; e insieme come pianeta intento ad affrontare delle crisi che richiedono un'azione globale affinché possiamo continuare a vivere».
Il Presidente Paolo Baratta, nell'introdurre alla stampa la 17. Mostra Internazionale di Architettura, ha dichiarato:
«Se la Biennale Architettura 2018 fu occasione per parlare dello spazio libero e gratuito, elemento indispensabile del nostro abitare, omesso in tanti sviluppi recenti, con Hashim Sarkis vogliamo allargare l'orizzonte a tutte le questioni oggi sollevate dal vivere insieme. Vivere insieme significa darci carico in anticipo delle crisi potenziali e dei problemi che non trovano adeguata soluzione, e spesso neppure adeguata attenzione, nello spontaneo sviluppo delle nostre economie e delle nostre società, alle quali occorrono oggi maggiore consapevolezza e una vasta e coraggiosa progettualità».
.-.-.-.
The President of the La Biennale di Venezia, Paolo Baratta, and the curator Hashim Sarkis, have presented to the Press the 17th International Architecture Exhibition that will take place from 23 May to 29 November 2020 (pre-opening on 21 and 22 May) at the Giardini and the Arsenale, as well as around other venues in Venice.
How will we live together? is the title of the Biennale Architettura 2020. Hashim Sarkis explained his choice as follows:
"We need a new spatial contract. In the context of widening political divides and growing economic inequalities, we call on architects to imagine spaces in which we can generously live together: together as human beings who, despite our increasing individuality, yearn to connect with one another and with other species across digital and real space; together as new households looking for more diverse and dignified spaces for inhabitation; together as emerging communities that demand equity, inclusion and spatial identity; together across political borders to imagine new geographies of association; and together as a planet facing crises that require global action for us to continue living at all».
President Paolo Baratta, introducing the 17th International Architecture Exhibition to the press, said:
"The Biennale Architettura 2018 has brought our attention on free space, an essential element of our living that has been omitted in so many recent developments. With Hashim Sarkis we will try to expand our horizon to all the issues raised by our living together. Living together means first and foremost awareness of potential crises and old and new problems that do not get appropriate solutions, nor often appropriate attention, in the spontaneous development of our economies and societies and that require enhanced attention and an extensive and courageous planning capacity.