I LIKE TUESDAYS: PATRIK TUTTOFUOCO AND FRANCO FARINELLI – DEUTSCHE BANK ART COLLECTION | MILAN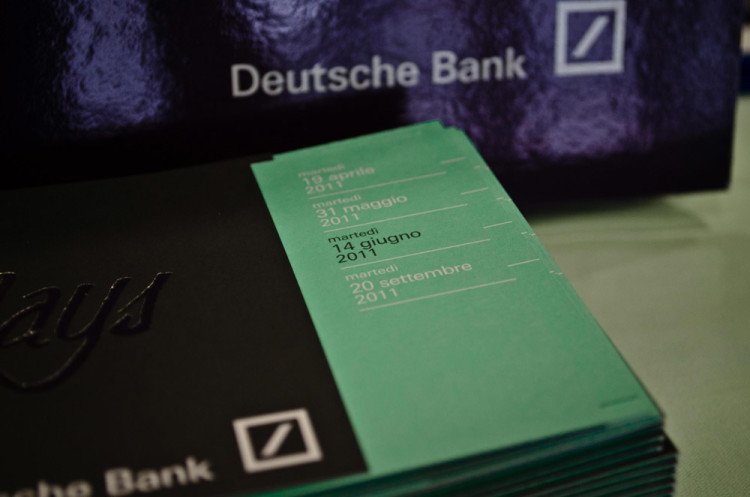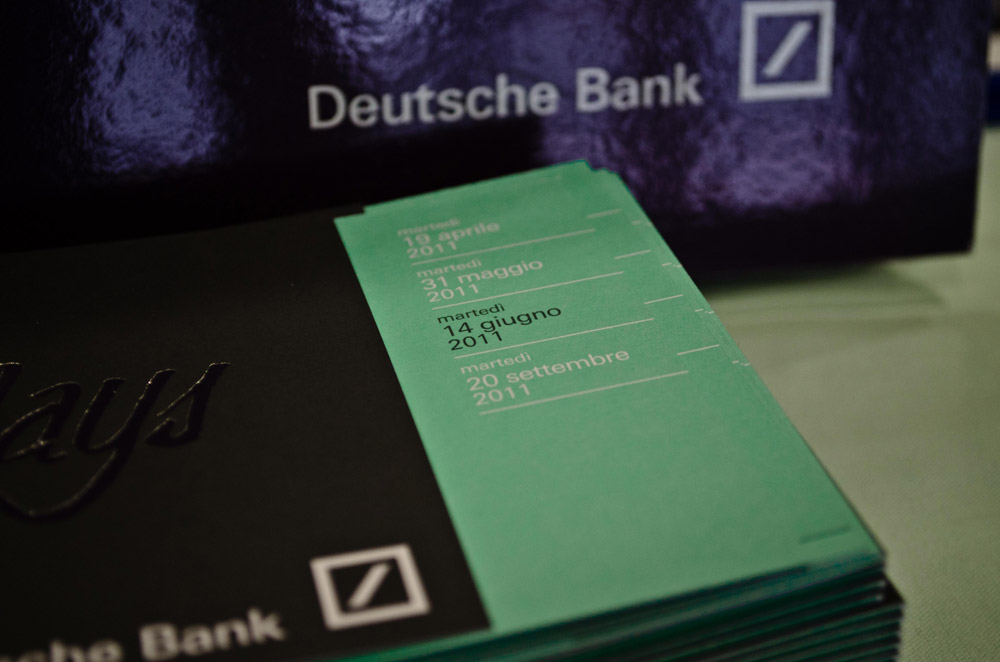 I LIKE TUESDAYS – Next conference on 14th June
After the great success of the previous appointments, with more and more guests, on 14th  of June here the third  conference of  "I like Tuesdays".
Special guests will be Patrick Tuttofuoco, an emergent Italian artist, present in the Deutsche Bank Collection, and Franco Farinelli, famous geographer and professor in many univerities, who will talk about "Maps and territories: look beyond the borders".
The conferences will take place in the Italian DB Headquarters in Milan, from 7 pm.  At the end  the guests could discover the art collection of the bank in Italy trough special guided tours inspired to the theme of the talk. During the event a cocktail will be offered to everyone.
Next appointments will be:
Tuesdays, June 14
Tuesdays, September 20
For more information, please contact:
+ 39 02 40242776
dbevent@db.com
..)(..
"I like Tuesdays"
Incontri sul mondo contemporaneo in Deutsche Bank
Un martedì al mese nella sede della Banca, a Milano Bicocca, ospiti d'eccezione si confronteranno su temi legati alla contemporaneità.
Patrick Tuttofuoco, artista della collezione Deutsche Bank e il geografo Franco Farinelli protagonisti dell'incontro del 14 giugno.
"Mappe e territori: guardare oltre i confini" è il titolo del terzo incontro del ciclo "I like Tuesdays – Incontri sul contemporaneo". L'evento, organizzato da Deutsche Bank nel suo quartier generale di Bicocca, si terrà il prossimo 14 giugno (alle 19) e avrà come ospiti Patrick Tuttofuoco, artista della collezione Deutsche Bank e Franco Farinelli, geografo e professore ordinario dell'Università di Bologna.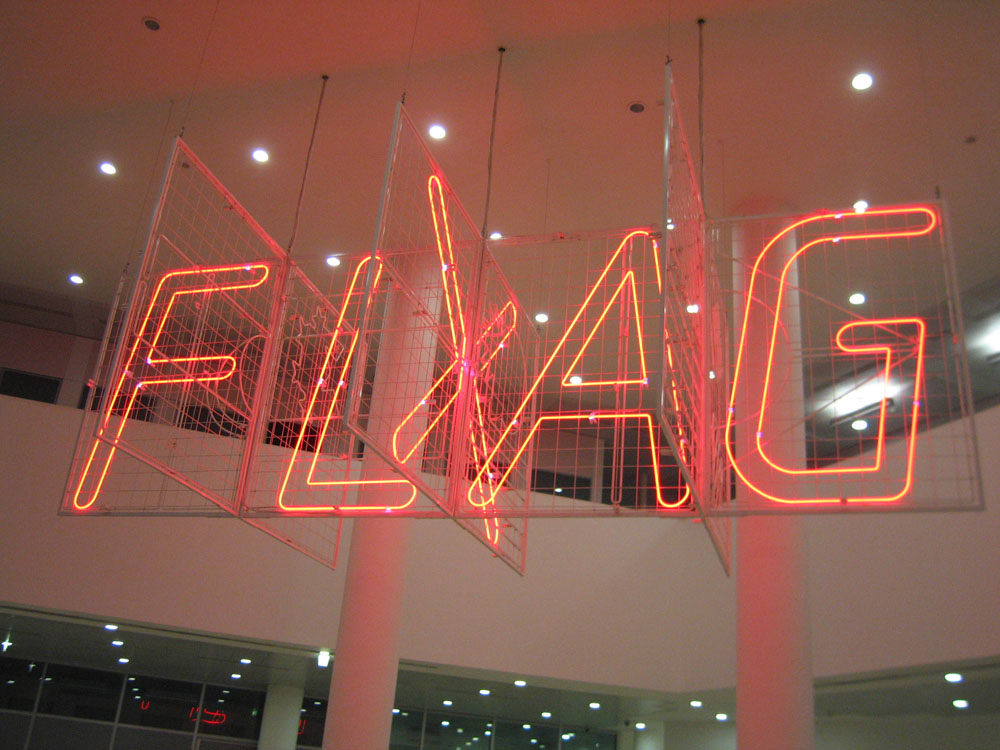 Al termine dell'incontro sono previsti un cocktail e visite guidate alla collezione d'arte contemporanea di Deutsche Bank, con percorsi ispirati al tema della serata.
Ogni mappa è un'interpretazione del mondo, uno specchio della cultura che l'ha tracciata. Cosa significa mappare un territorio? Ci siamo mai chiesti perché abbiamo in mente precisi modelli cartografici? Ci fidiamo ciecamente delle carte geografiche. Le linee rette che le governano ci rassicurano, eppure negli ultimi tempi qualcosa è cambiato. La globalizzazione, la smaterializzazione dei confini, il passaggio da atomi a bit, ha messo in crisi il tradizionale modello cartografico. Dobbiamo fare i conti con la storia se vogliamo capire perché siamo arrivati ad una visione del mondo come l'attuale. Scopriamo così che esistono altri modi di vedere e rappresentare la realtà. Da questo punto di vista l'arte, che utilizza ogni volta lenti diverse, ci offre sorprendenti visioni. Il lavoro dell'artista Patrick Tuttofuoco ne è un esempio: dopo aver viaggiato intorno al mondo per quattro mesi alla scoperta di diciassette megalopoli, l'artista ha riportato la sua esperienza in quindici installazioni, testimonianze del suo viaggio attraverso cui ha ricostruito una mappa tridimensionale della sua esperienza nella città globale. A partire da queste riflessioni muove il dialogo con il geografo Franco Farinelli per capire come, ritrovando la genealogia del tracciare cartografico – anche attraverso l'arte e l'immaginazione di cui si alimenta -, possiamo dare vita a nuove forme del mappare e del viaggiare.
Questo ciclo di incontri, che vede artisti di rilievo internazionale confrontarsi con importanti personalità del mondo della ricerca, delle scienze umane e della filosofia, rappresenta un'occasione per gettare uno sguardo sul mondo contemporaneo e conoscere la collezione d'arte di Deutsche Bank, la più grande raccolta corporate al mondo. Pensati in forma di dialogo, gli appuntamenti  ruotano intorno ad uno specifico tema cercando di portare all'attenzione dei partecipanti approfondimenti sulla complessa realtà in cui ci muoviamo oggi.
Con questa iniziativa, Deutsche Bank intende partecipare attivamente al dibattito artistico in corso. Il progetto rientra nel programma "Going public" promosso dall'Art Department globale della Banca, che prevede la valorizzazione della collezione attraverso mostre, visite guidate e progetti dedicati.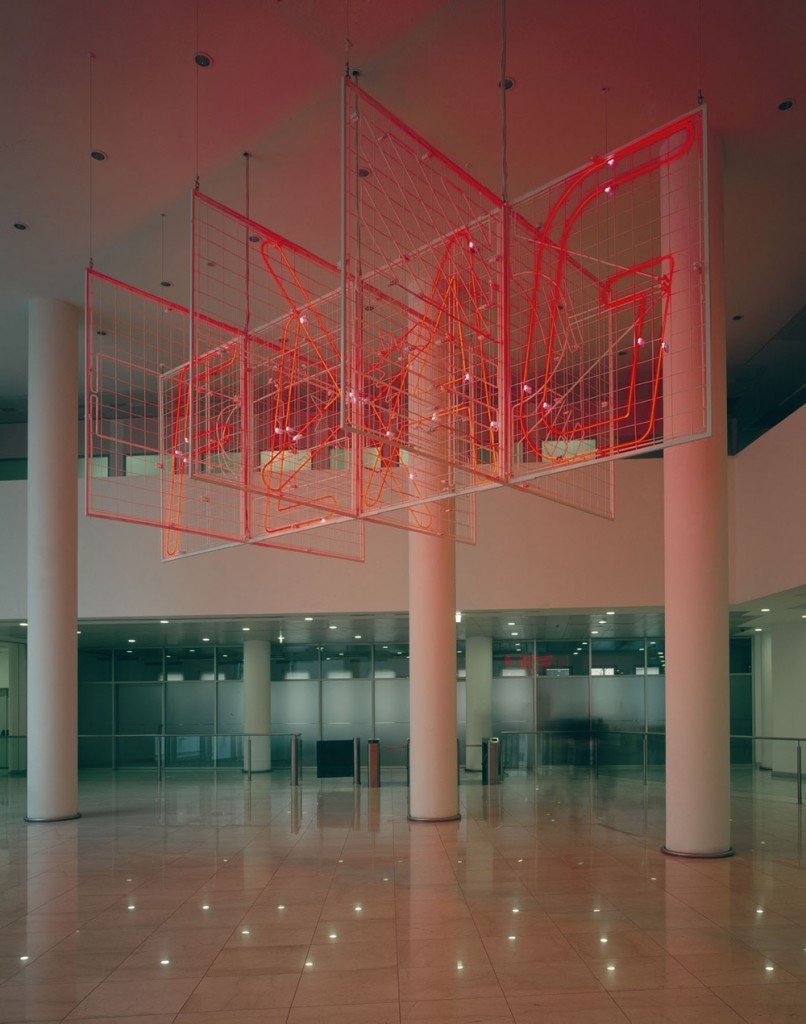 Position the cursor on the images to view captions, click on images to enlarge them.

Posizionare il cursore sulle immagini per leggere le didascalie; cliccare sulle immagini per ingrandirle.