GERMAN PAVILION – AT THE 54TH INTERNATIONAL ART EXHIBITION | VENICE BIENNALE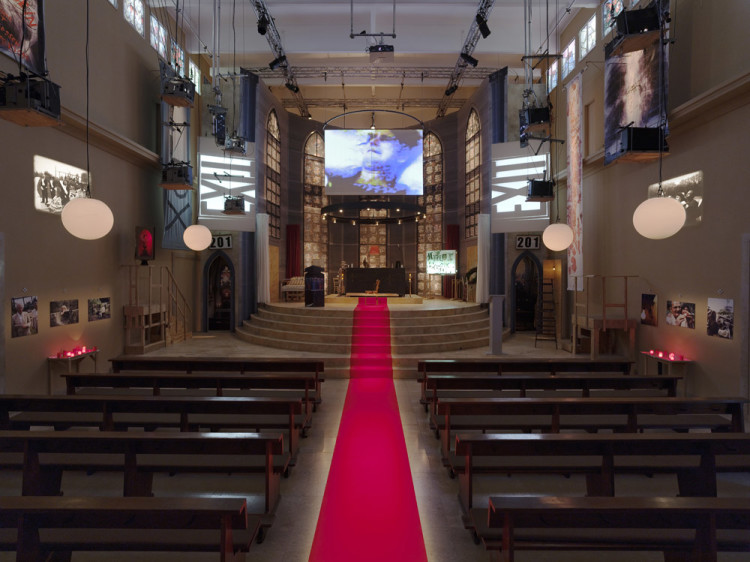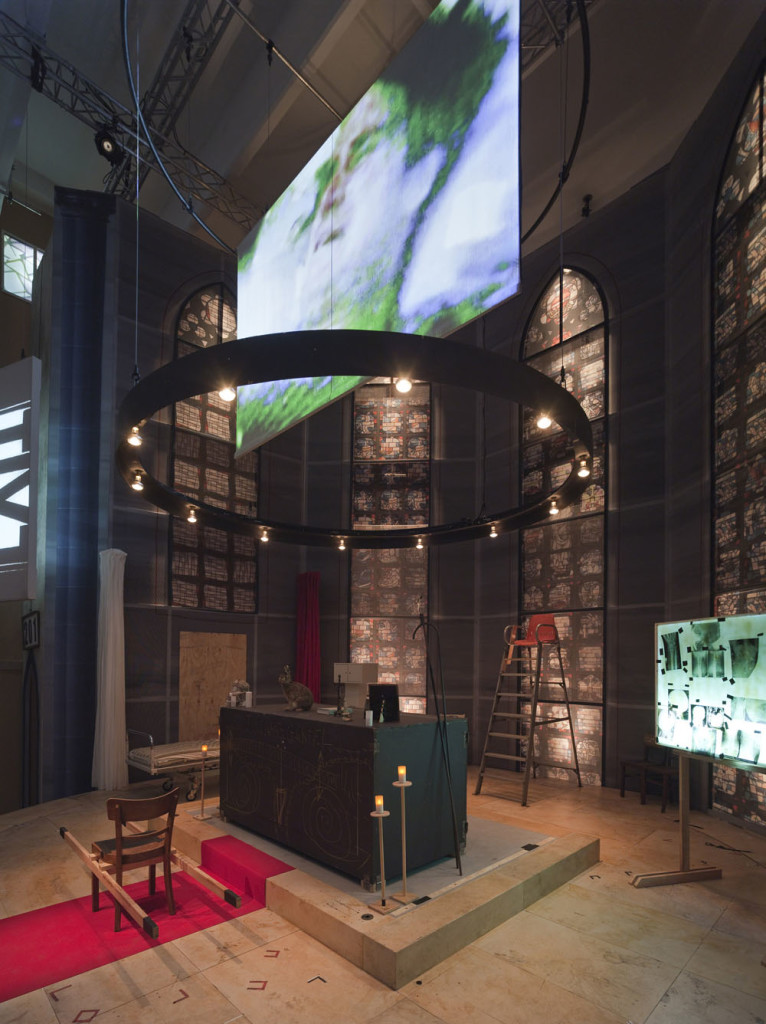 Christoph Schlingensief
Christoph Schlingensief at the German Pavilion 2011
Susanne Gaensheimer, Director of the MMK Museum für Moderne Kunst in Frankfurt and Curator of the German Pavilion at the 54th International Art Exhibition -­ La Biennale Venezia presents the pavilion.
Elke aus dem Moore, Head of the Department of the Arts Institute for Foreign Cultural Relations (ifa) and Aino Laberenz, Christoph Schlingensief's wife and longtime collaborator, complete the panel and are also available for your questions.

The German Pavilion presents at the 54th International Art Exhibition -­ La Biennale di Venezia 2011, an exhibition with works by Christoph Schlingensief.
After Christoph Schlingensief`s death in late Summer of 2010, the curator Susanne Gaensheimer and Aino Laberenz, Christoph Schlingensief's wife and longtime collaborator, decided not to exhibit his latest project, which existed in developmental, sketch-like form, but rather, to show existing works in the Pavilion. In a constructive collaboration with a circle of close participants and confidants of Christoph Schlingensief including Carl Hegemann, Thomas Goerge, Voxi Bärenklau, Heta Multanen, and Frieder Schlaich, and drawing on extensive conversations with Chris Dercon, Alexander Kluge, Matthias Lilienthal, and Francis Kéré; Gaensheimer and Laberenz have developed a concept for the German Pavilion at the 54th Venice Biennale. The selected works will provide a representative insight into his complex oeuvre and in particular cover the areas of theater, film, video, and Africa.
In the main hall of the German Pavilion, the stage of the Fluxus oratorio A Church of Fear vs. the Alien Within has been installed, which Schlingensief conceived for the 2008 Ruhrtriennale. A Church of Fear vs. the Alien Within is perhaps Christoph Schlingensief's most personal work, where he portrays his illness openly and unsparingly, using his own painful experience to examine the existential circle of life, suffering, and death. The play's stage with its many film and video projections, and a multitude of spatial and pictorial elements, has the character of an encompassing spatial installation.
In the right wing of the pavilion's two side wings, a cinema will present a program of six selected films from different moments in Schlingensief's career are played on a large screen: Menu Total (1985–86), Egomania (1986), the Germany trilogy of 100 Jahre Adolph Hitler (1988), Das deutsche Kettensägenmassaker [The German Chainsaw Massacre, 1990], and Terror 2000 (1991–92), as well as his penultimate film, United Trash (1995–96). Presented on a structured schedule, these films exemplify central features of Schlingensief's filmic oeuvre. The theater is accessible at all times during the Biennale's opening hours and accomplishes two tasks at once, offering an international audience the opportunity to see a significant selection from Schlingensief's films—some of which have been subtitled for the first time—while introducing the artist's filmic visual language into the canon of visual culture.
The pavilion's left wing is dedicated to Schlingensief's Operndorf Afrika, his opera village in Africa. Located near Ouagadougou, the capital of Burkina Faso, it includes a school which houses film and music classrooms, a café, a hospital, and a central theater building with a festival hall. The opera village is under the leadership of Aino Laberenz and planned with architect Francis Kéré. Alongside photographs and documentation of the already realized parts of the African project — and in conjunction with selected scenes from Via Intolleranza II, Schlingensief's last play in which he collaborated with actors from Burkina Faso — this portion of the pavilion will feature a large-scale panoramic projection of footage of the natural scenery surrounding the construction site of the opera village, filmed by an African filmmaker Schlingensief himself had commissioned for use in the German Pavilion.
The publication of the German Pavilion in 2011 Christoph Schlingensief published by Sternberg Press, collects more than 30 contributions by authors such as Diedrich Diederichsen, Charlotte Roche, Jonathan Meese, Alexander Kluge, Carl Hegemann, Boris Groys, Hans-Ulrich Obrist, Matthias Lilienthal, Thomas Demand and many others.
Position the cursor on the images to view captions, click on images to enlarge them.
Posizionare il cursore sulle immagini per leggere le didascalie; cliccare sulle immagini per ingrandirle.