I LIKE TUESDAYS: ADRIAN PACI AND MAURIZIO FERRARIS – DEUTSCHE BANK ART COLLECTION | MILAN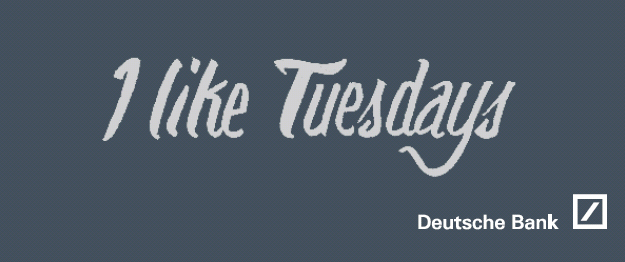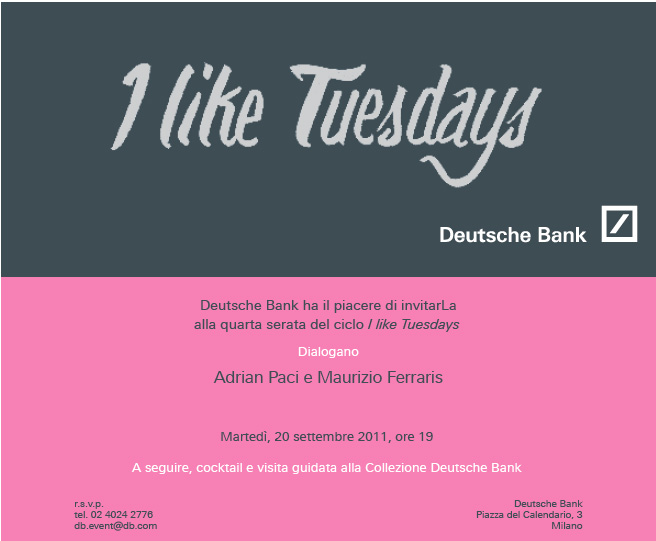 I Like Tuesdays
Adrian Paci and Maurizio Ferraris
Tuesday, 20 September 2011 – 7 pm
Deutsche Bank
Piazza del Calendario, 3 – Milano
The conferences will take place in the Italian DB Headquarters in Milan, from 7 pm.  At the end  the guests could discover the art collection of the bank in Italy trough special guided tours inspired to the theme of the talk. During the event a cocktail will be offered to everyone.
I like Tuesdays Deutsche Bank inaugura un nuovo ciclo di incontri dedicati alla contemporaneità. Momenti di riflessione durante i quali artisti di rilievo internazionale si confrontano con personalità del mondo della ricerca, delle scienze umane e della filosofia. Un'occasione per conoscere la collezione d'arte contemporanea di Deutsche Bank attraverso la voce dei suoi protagonisti e gettare uno sguardo sul mondo contemporaneo. Ogni incontro, pensato in forma di dialogo, ruota intorno ad un tema per offrire ai partecipanti punti di vista originali sulla complessa realtà in cui ci muoviamo oggi.
Al termine degli incontri, cocktail e visita guidata alla collezione.
..)(..
Stranieri in patria
In tedesco Heimat significa patria ma anche casa e indica il territorio che si sente proprio perché vi si è nati o vi si parla la lingua degli affetti; è anche un luogo interiore dove a volte ci si perde e può accadere di sentirsi stranieri. L'arte è uno dei tanti modi in cui l'uomo contemporaneo si riappropria della patria parlando un linguaggio in cui tutti si possono trovare a casa propria. Si tratta solo di mettersi in ascolto e offrire lo sguardo allo straniero. Spetterà a un artista e a un filosofo condurci lungo questa strada.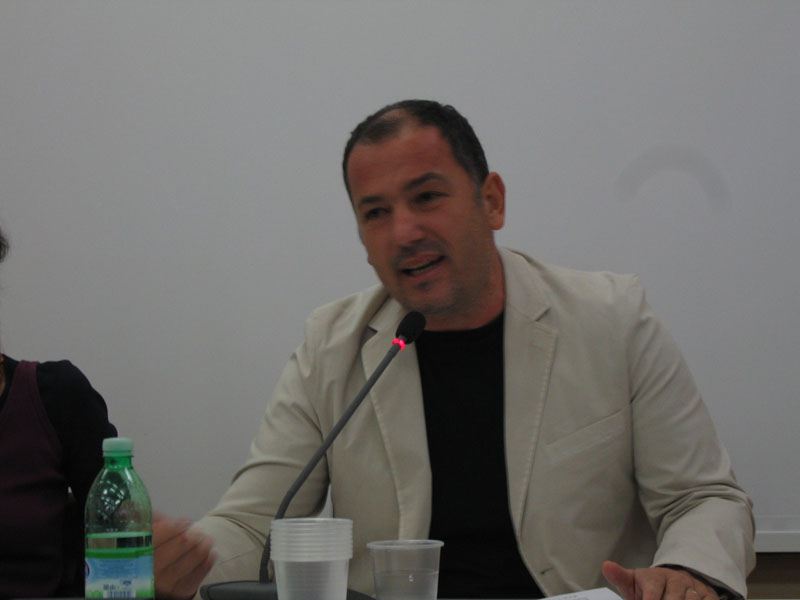 Adrian Paci
Nato in Albania, nel 1992 si è trasferito a Milano, dove tuttora vive. Nei suoi lavori la forza poetica del ricordo e della distanza agiscono nel ridefinire l'identità dell'individuo e di un popolo messo a rischio dai processi migratori. Ha esposto in numerose mostre in Italia e all'estero tra cui: Kunstverein di Hannover, PS1 al MOMA di New York, Kunsthaus di Zurigo e Istanbul Modern.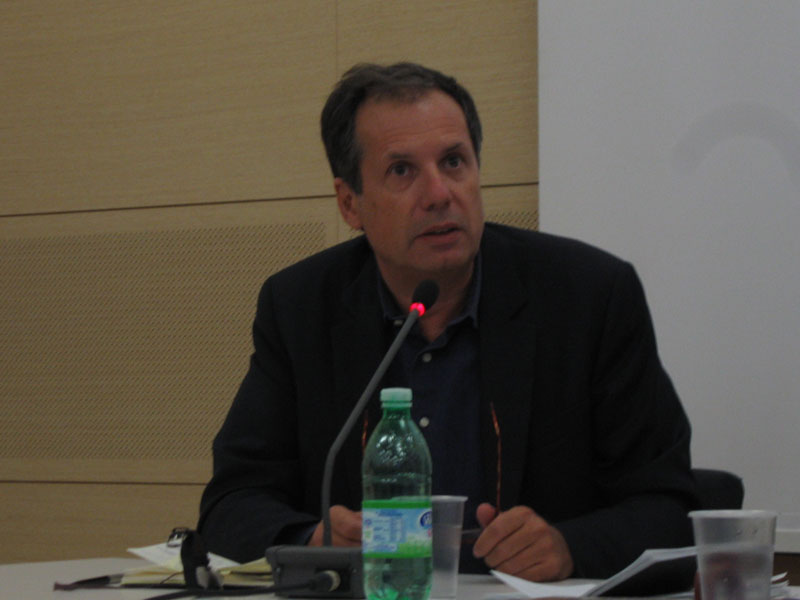 Maurizio Ferraris
È professore ordinario di Filosofia teoretica all'Università di Torino, dove dirige il LabOnt (Laboratorio di ontologia). È editorialista de "La Repubblica" e direttore della "Rivista di Estetica". Fellow della Italian Academy for Advanced Studies in America, della Alexander von Humboldt Stiftung e Directeur d'Études al Collège International de Philosophie a Parigi. Ha pubblicato libri tradotti in varie lingue.
Modera Valeria Cantoni, docente universitaria e cofondatrice di Trivioquadrivio.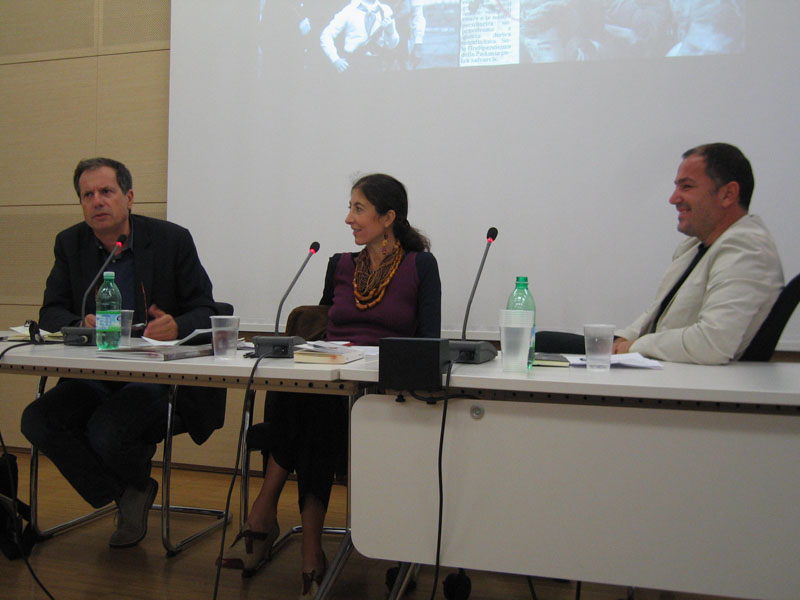 For more information, please contact: + 39 02 40242776 – dbevent@db.com
Links: