BIENNALE SESSIONS PROJECT – EDUCATIONAL ACTIVITIES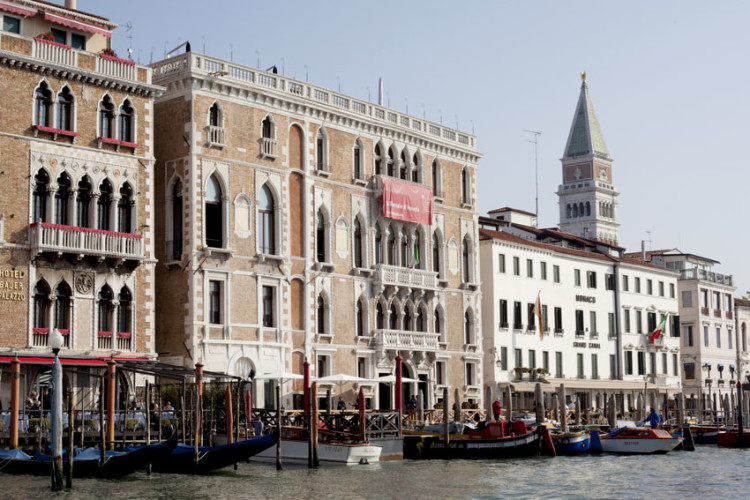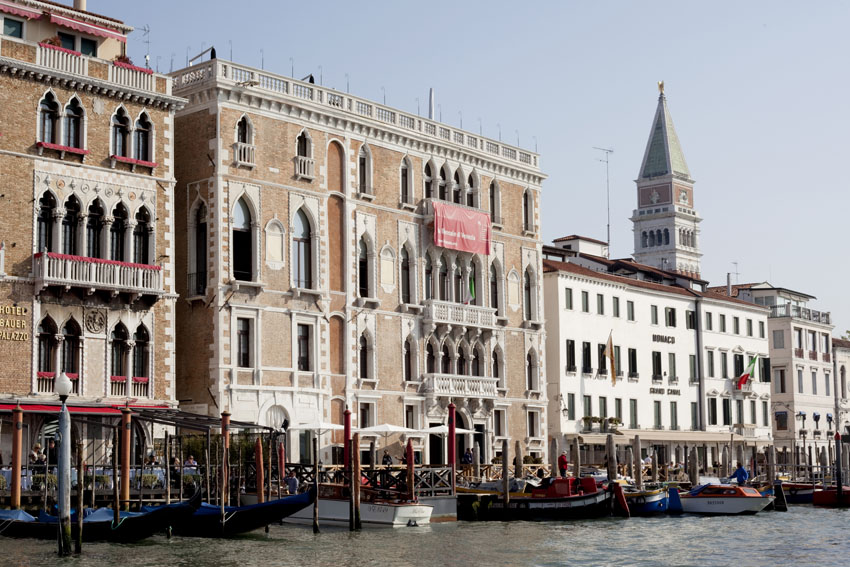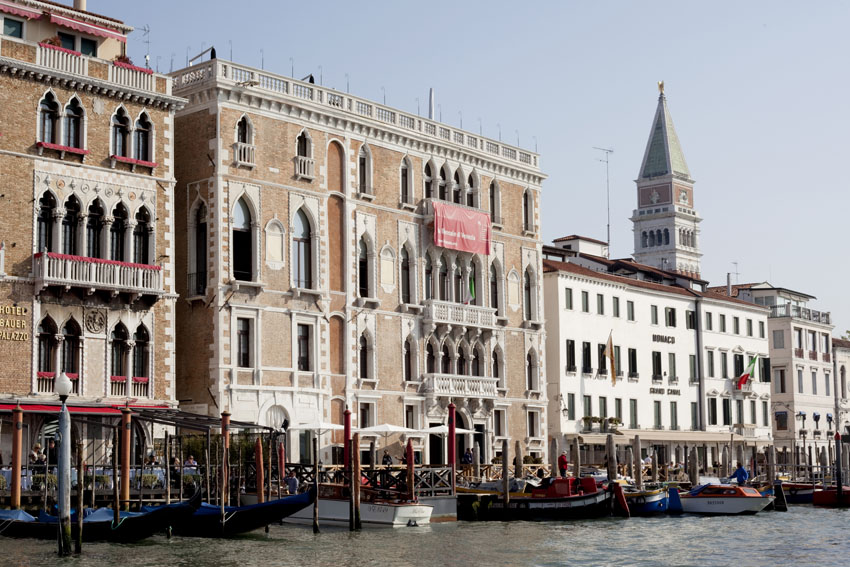 Biennale Sessions Project
For the 54th International Art Exhibition, la Biennale di Venezia addresses universities, academies of fine arts and secondary schools with a special project.
– la Biennale di Venezia looks at the Exhibition as the place where universities, academies of fine arts, secondary schools as well as research institutes can plan a visit especially designed for their educational activities;
– la Biennale di Venezia aims at providing these institutions with favourable conditions to organise such visits.
La Biennale offers each group of 50 persons (teachers and students included) belonging to one single institution:
a. a 20 € special pass per student giving access to the Exhibition venues for three consecutive days;
b. a location, free of charge, for a seminar to be organised by the same institution in one of the Exhibition's venues, together with their facilities (the press preview days are not included);
c.  a pocket lunch at a discounted price during the three-days period in the Exhibition's snack areas and restaurants;
d. help in organising your stay with la Biennale's affiliated operators;
e. participation to conferences and other events organised by la Biennale in the Exhibition's venues.
f. a special promotion and communication plan, comprising a page on la Biennale website reserved for the "Biennale Sessions" project, including links to participating universities and institutions and promotional posters in the venues.
Information
Educational and Promotion
la Biennale di Venezia
San Marco 1364/a – 30124 Venezia
T +39 041 5218 828 – F +39 041 5218 732
biennale.sessions@labiennale.org
..)(..
Educational Activities
The same range of educational activities is planned for 2011, which gave the following results in the 2009 and 2010 editions:
12th International Architecture Exhibition
Total participants: 24,864
(youth: 16,373, kids: 405, conferences attendants: 655)
Increase on 2008: + 48%
53rd International Art Exhibition
Total participants: 26,943
(children: 3,551, no. groups: 1,347)
Increase on 2007 as regards students: + 64%, increase on 2007 as regards adults: + 36%
The Biennale di Venezia's Educational proposals are aimed at individuals, groups of students of all levels and degree, professionals, companies, experts, an informed public and families. The initiatives, held by selected operators trained by the Biennale di Venezia, aim at the total involvement of the participants, and are divided into Guided Itineraries and Workshop Activities.
The Guided Itineraries accompany visitors through the exhibition spaces of the 54th International Art Exhibition and are open and participatory in nature; they are particularly suited to informed visitors and an adult public in general. They are divided into guided visits, in-depth itineraries and thematic itineraries.
The Workshop activities are aimed at every kind of public, with particular attention for the young and children and the educational world; they focus on a stimulating, interactive approach encouraging creativity and the capacity to re-elaborate the contents individually. They are divided into multimedia workshops, theory workshops, didactic workshops and creative ateliers.
The education proposals also include special projects based on the links between discipline and contexts, making it possible to come closer to the themes of the 54th International Art Exhibition through specific professional or scientific interests. Such projects are especially suited for companies, professionals and experts, stressing the role of the Exhibition in updating and broadening one's competence and sensibility.
Activities available in Italian and principle foreign languages.
Booking compulsory; average duration 1 hour and 40 minutes.
Charges apply, entry ticket not included.
Bookings and information: T +39 041 5218 828  F +39 041 5218 732 – promozione@labiennale.org
..)(..
Progetto Biennale Sessions
In occasione della 54. Esposizione Internazionale d'Arte la Biennale di Venezia si rivolge con uno speciale progetto ad Università, Accademie di Belle Arti e Istituti di Formazione Superiore.
– la Biennale di Venezia considera l'Esposizione il luogo nel quale Università, Accademie di Belle Arti e Istituti di formazione e di ricerca, possono progettare e realizzare una visita utile alla loro attività didattica;
– la Biennale di Venezia mira ad offrire a queste istituzioni condizioni favorevoli per organizzare questa visita.
La Biennale offre per ogni gruppo di 50 persone (tra docenti e studenti) appartenenti ad ogni singola istituzione:
a.     un accredito speciale del costo di 20 € a studente che dà diritto all'ingresso alle sedi espositive per tre giorni consecutivi;
b.   uno spazio gratuito per un seminario organizzato dalla stessa istituzione all'interno delle aree
con relative facilities (sono esclusi i giorni di vernissage);
c.    un pocket lunch per gli stessi tre giorni a tariffa agevolata presso i punti ristoro di Mostra;
d.    l'assistenza all'organizzazione del soggiorno con operatori prequalificati dalla Biennale;
e.     la partecipazione a conferenze o altre iniziative organizzate da Biennale negli spazi espositivi.
f.     un piano di promozione e comunicazione dedicato, che comprende una pagina web nel sito della Biennale dedicata al progetto "Biennale Sessions" con link ai siti delle Università ed
Istituti partecipanti e l'affissione di manifesti promozionali nelle sedi.
Informazioni
Educational e Promozione
la Biennale di Venezia
San Marco 1364/a – 30124 Venezia
T +39 041 5218 828 – F +39 041 5218 732
biennale.sessions@labiennale.org
..)(..
Progetto Educational
Anche per il 2011 è prevista l'attività educational che nelle edizioni 2009 e 2010 ha registrato i seguenti risultati:
53. Esposizione Internazionale d'Arte
Totale partecipanti: 26.943
(bambini: 3.551, n. gruppi: 1.347)
Incremento sul 2007 tra gli studenti: + 64%, incremento sul 2007 tra gli adulti: + 36%
12. Mostra Internazionale di Architettura
Totale partecipanti: 24.864
16.373 adolescenti, 405 piccolissimi, 655 partecipanti a incontri divulgativi
+ 48% rispetto al 2008
L'offerta Educational della Biennale di Venezia si rivolge a singoli e gruppi di studenti delle scuole di ogni ordine e grado, professionisti, aziende, esperti, appassionati e famiglie. Tutte le iniziative puntano sul coinvolgimento attivo dei partecipanti, sono condotte da operatori selezionati e formati dalla Biennale di Venezia, e si suddividono in Percorsi Guidati e Attività di Laboratorio.
I Percorsi Guidati conducono i visitatori attraverso le sedi espositive della 54. Esposizione Internazionale di Arte e hanno un carattere aperto e partecipativo; sono particolarmente indicati per le scuole secondarie di secondo grado, gli appassionati e il pubblico adulto. Si suddividono in visite guidate, percorsi d'approfondimento e itinerari tematici.
Le attività di Laboratorio si rivolgono a ogni genere di pubblico, con particolare attenzione ai giovani e giovanissimi e al mondo delle scuole; s'incentrano su un approccio stimolante e interattivo, che sollecita la creatività e capacità di rielaborare criticamente i contenuti. Si suddividono in workshop multimediali, laboratori teorici, laboratori didattici e atelier creativi.
L'offerta educational prevede, altresì, speciali progetti basati sul legame tra discipline e contesti, che offrono l'opportunità di avvicinarsi ai temi della 54. Esposizione Internazionale d'Arte a partire da specifici interessi professionali o scientifici. Tali progetti sono particolarmente indicati per aziende, professionisti e addetti ai lavori, e insistono sull'Esposizione come opportunità di aggiornamento e ampliamento delle proprie competenze e sensibilità.
Attività disponibili in italiano e nelle principali lingue straniere.
Prenotazione obbligatoria, durata media di un modulo: 1h40'.
Servizio a pagamento, biglietto d'ingresso non incluso.
Prenotazioni e informazioni: T +39 041 5218 828 – F +39 041 5218 732 – promozione@labiennale.org