LEE YONG-BACK – THE LOVE IS GONE, BUT THE SCAR WILL HEAL – KOREAN PAVILION AT THE 54TH VENICE BIENNALE 2011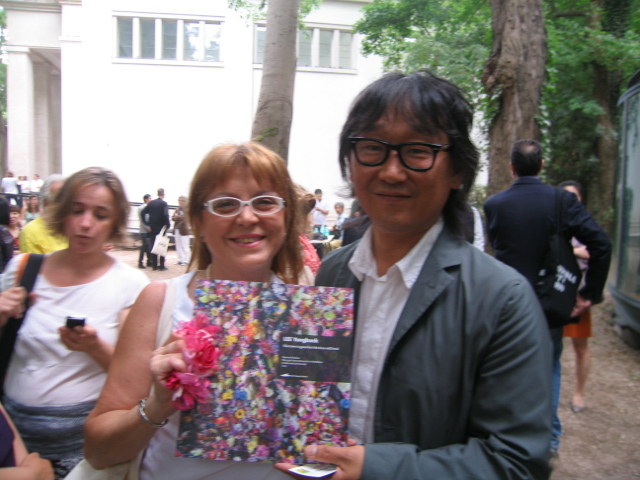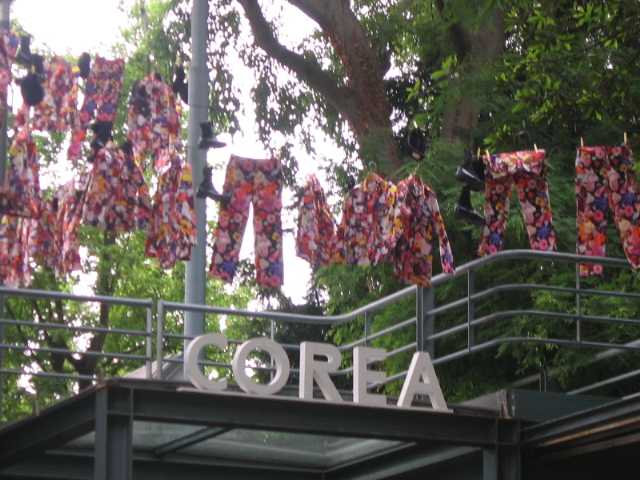 LEE Yong-baek
The Love is gone, but the Scar will heal
a solo exhibition at the Korean Pavilion
www.korean-pavilion.or.kr
June 4 to November 27, 2011
Lee Yongbaek (b. 1966, Korea), since graduation from the Department of Painting at Hongik University in Korea in 1990, the Department of Painting at Stuttgart State Academy of Art and Design in Germany in 1993, and the Department of Sculpture at the Graduate School of the same university in 1995, has been actively working in Korea and abroad. From the early 1990s, Lee has worked with various technologies, from single-channel video, sound, kinetics, to robotics. Lee is recognized as a representative artist in these artistic fields in Korea. The reason his work is highly evaluated is not only due to his technological experiments, but also his ability to contain the peculiar political and cultural issues of our time and his imagination in the form of these technologies. Recently, Lee has been presenting new works covering a wide range of genres from video art, which he has long been concentrating on, to sculpture and painting. This kind of attempt is one of his strengths. Lee, while maintaining a unity with his existing works, is able to explore the different and does not insist on using only familiar forms. The presentation of his recent works has become an opportunity to effectively arrange and highlight his wide interests, which deal with existence, society, religion and politics.
Angel Soldier is a video performance in which, through the drastic contrast between angel and soldier, without any logical proceedings and explanation whatsoever, directly and frankly expresses the social conditions of our generation. Perceptional and emotional values in an artwork are entirely different from those of an academic study in that an artwork is free from logical proceedings. The strength of directness is like a poem. If a movie is like a novel, than an artwork is like a poem. Lee Yongbaek is an artist who is able to capture this advantage and strength an artwork.
Lee's other video work Broken Mirror also shows the artist's characteristic well. Broken Mirror, comprised of a mirror, a flat screen, and a computer, focuses on existence. This simple, yet captivating work displays a mirror seeming to suddenly break with earsplitting sound. In front of it, the viewer questions whether the breaking of the mirror is real or an illusion, indubitably revealing the artist's strength. This is why life and work process of an artist resemble practices of a Buddhist monk. They both carry out continuous self-reflection and the fruit of continuous self-reflection is born at once. It should not be forgotten that over twenty years of efforts was put in to bear this fruit.
The search for essence and existence continues on in Lee's recent paintings Plastic Fish. Real, live fish capturing artificial fish for survival, then abducted by its own attempt to survive, and a human being who would be holding a fishing pole between the two, this harsh paradox of existence is neither Chuang Tsu's The Butterfly Dream, nor Jean Baudrillard's Simulacres et Simulation. Perhaps it is cruel pain, like eternal punishment that has to be carried upon all living creature's shoulders.
The series Pieta, pity, will be created in two versions, Pieta: Self-hatred and Pieta: Self-death. This sculpture series uses both the mold (of the sculpture) and the molded figure itself, the mold being the Virgin Mary and the molded figure being the Jesus. In Pieta: Self-hatred, the two figures viciously fight like K-1 fighters, and in Pieta: Self-death, the mold of Virgin Mary holds the dead, molded Jesus. This series metaphorically unfolds contradictions of human existence and the dark barbarism of civilization. Like the sudden summer downpour, Lee Yongbaek's works carry a chillness that cannot be escaped.
Yun Cheagab
Commissioner
Pavilion of Korea at the 54th International Art Exhibition – la Biennale di Venezia
Arts Council Korea
www.arko.or.kr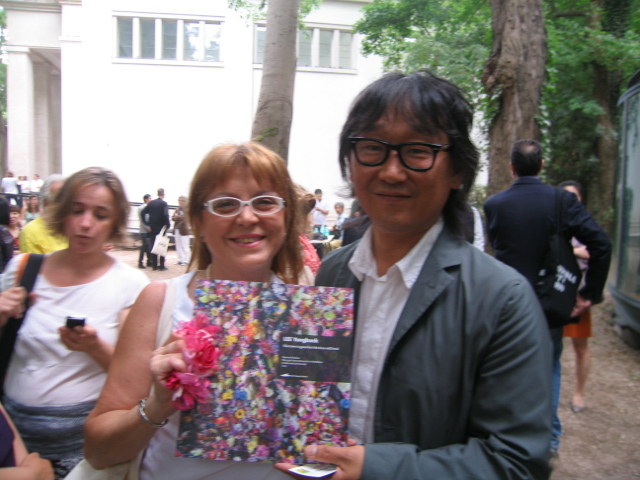 Position the cursor on the images to view captions, click on images to enlarge them.
Posizionare il cursore sulle immagini per leggere le didascalie; cliccare sulle immagini per ingrandirle.