MoMA EXHIBITION EXAMINES THE WORK OF AMERICAN ARCHITECTS AND THEIR IDEAS OF URBAN RENEWAL BETWEEN WORLD WAR II AND THE AFTERMATH OF SEPTEMBER 11, 2001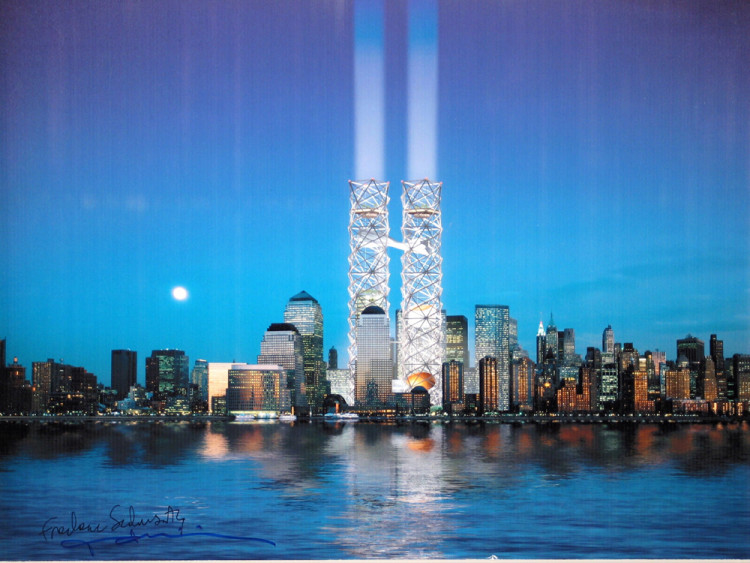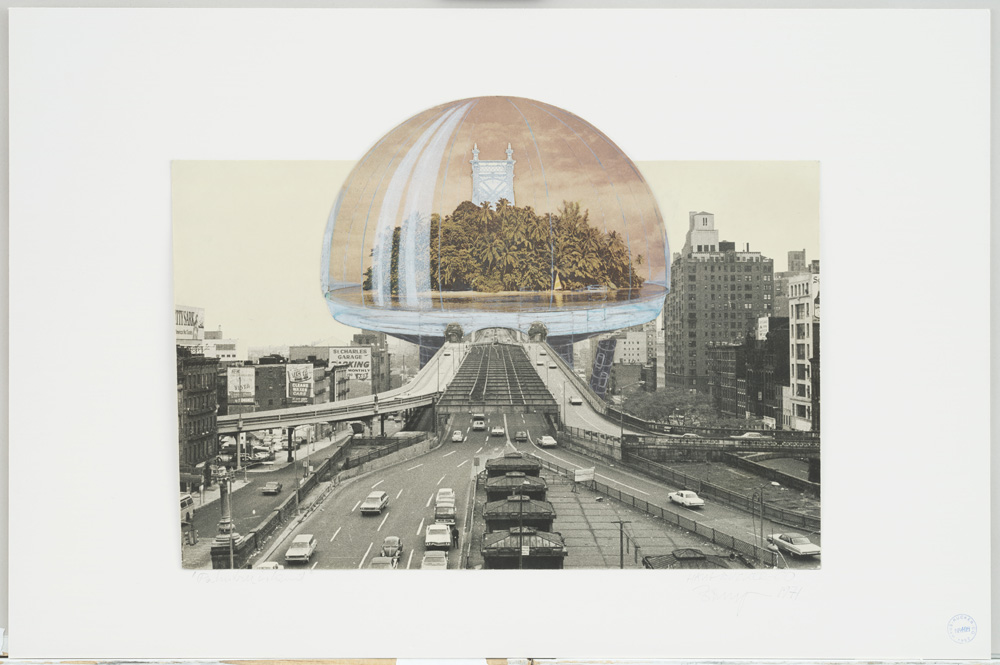 MoMA EXHIBITION EXAMINES THE WORK OF AMERICAN ARCHITECTS AND THEIR IDEAS OF URBAN RENEWAL BETWEEN WORLD WAR II AND THE AFTERMATH OF SEPTEMBER 11, 2001
194X–9/11: American Architects and the City
July 1, 2011–January 2, 2012
The Philip Johnson Architecture and Design Galleries, third floor
New York, June 30, 2011—The Museum of Modern Art presents 194X–9/11: American Architects and the City, an exhibition that examines the work of leading architects in light of the history of urban renewal in the United States. The selections trace an arc from the idealism of the World War II years through the subsequent criticisms of the 1960s and '70s, to the threshold of today's post-9/11 period and the debates catalyzed by the rebuilding of Ground Zero. On view from July 1, 2011, through January 2, 2012, in Philip Johnson Architecture and Design Galleries, the exhibition comprises 85 drawings and models drawn from the Museum's collection by renowned architects as Ludwig Mies van der Rohe, Louis Kahn, Leon Krier, and Steven Holl, and rediscovered figures such as James Fitzgibbon. It is organized by Barry Bergdoll, The Philip Johnson Chief Curator of Architecture and Design, and Margot Weller, Curatorial Assistant, Department of Architecture and Design, The Museum of Modern Art.
The title comes from a project launched by Architectural Forum magazine in 1942, shortly after the United States entered World War II. They commissioned a group of 23 architects, including Mies van der Rohe, Kahn, and Eames, to imagine the future of the American city and design projects for a hypothetical post-war era the magazine labeled "194X." Published in the May 1943 issue of the magazine, the projects envisioned an optimistic postwar period of growth and prosperity that would begin as soon as hostilities ended. Though none of the architects' designs were carried out, the exercise helped redefine both urban community life and the relationship between architecture and urban planning.
Over a half century after Architectural Forum's "New Buildings for 194X" project, the United States is again engaged in global conflicts and—in the wake of 9/11 and the financial downturn—is undergoing a major reconsideration of urban space. This year marks the 10th anniversary of 9/11, an event that catalyzed a spirited civic debate over urban and suburban form and ushered in a new era of architectural anticipation and uncertainty, giving rise to a flurry of urban rebuilding projects for New York City, some of which are only now seeing the light of day at Ground Zero.
When World War II ended in 1945, influential projects by leading architects such as Mies van der Rohe, in Chicago, and Kahn, in Philadelphia, responded to new federal urban policies. Among the results were superblocks—large-scaled city blocks that introduced pedestrian circulation, civic and cultural centers around raised plazas, and free-floating apartment complexes—that challenged existing city grids and scales. Among the most symbolically charged building project of the immediate postwar period was the creation of a building in New York City for the newly formed United Nations. The modern design, drawn largely from contributions from Brazilian architect Oscar Niemeyer and Swiss-born French architect Le Corbusier, and directed by the American Wallace K. Harrison, attempted to supplant national traditions and prejudices with a universal, progressive design, comprising the two central components of 39-story office building and assembly hall constructed within a large civic square. Early schematic drawings as well as a model of the Assembly Hall will be on view.
The exhibition also presents a selection of works by Mies van der Rohe, including the Illinois Institute of Technology Master Plan (1939-40), a spatial and landscaping plan between the pedestrian campus and the existing city grid upon which the campus was overlaid; the Concert Hall project (1942), a proposal for an unbuilt concert hall where Mies illustrates his idea through a collage on a photograph of a former World War II bomber factory; the Museum for a Small City (1941-43), an unbuilt plan that, as Mies wrote, establishes a museum "as a center for enjoyment, not the interment of art"; and the Convention Hall project (1954), where Mies creates vast, uninterrupted spaces using clear span construction methods. Through these projects, Mies was able to tackle the idea of the city as a landscape, capable of reordering through systematic development and strategy. It is under these auspices that Mies developed and often realized projects that stimulate or even override the existing city grid.
In the 1950s, Louis Kahn responded to Philadelphia's immense urban redevelopment initiatives. His numerous studies, many made without a commission, focused on the centralization of buildings, around Philadelphia's historic center city. These visionary drawings, on view in the exhibition, are significant not only as blueprints for the city's immense urban redevelopment initiative but because they reveal forms and ideas fulfilled in Kahn's later masterpieces and suggest a fervent reconsideration of typical urban planning and the pursuit of a utopian, experimental modern city combined with a postwar interest in new monumental civic symbols.
In the 1960s, critiques of this modernist vision began to emerge as architects lamented the loss of the inherited city with its serendipitous and sometimes irrational mixture of functions. A younger generation of architects criticized the reigning corporate modernist consensus in American architecture and sought to re-embrace the avant-garde verve of the 1920s. They attempted to integrate architecture and urbanism with megastructures, large flexible frameworks that could accommodate multiple functions and be adapted as needed to reintegrate the functional zones of the city. Many of these were championed in the 1960 MoMA exhibition Visionary Architecture. Installed in 194X-9/11 is a recreation of a portion of this installation: a project by James Fitzgibbon that envisions an elevated multifunctional complex spanning the Hudson River as well as adjacent land areas.
Luxembourg-born architect Leon Krier, a neo-traditionalist, famously rejected modernism and contemporary technology in favor of classical traditions of Western architecture. Calling for a systematic reconstruction of the contemporary modernist city, Krier attempted to complete Pierre Charles L'Enfant's 1791 plan of Washington D.C., proposing canals like those of Venice to be constructed in the city; these plans for the city will be on display. His work in the 1970s and 1980s laid the foundation for New Urbanism in the United States, a movement that sought to reclaim the civic, pedestrian townscape from an increasingly automotive urban society.
After the collapse of the World Trade Center's twin towers, New York City was faced with an opportunity to reconsider not only the World Trade Center but also the planning of Manhattan's historic downtown and waterfront. 194X-9/11 presents models and drawings by the some of the seven finalists chosen to propose designs for the World Trade Center site, including United Architects; THINK; a team including Steven Holl, Richard Meier, Charles Gwathmey, and Peter Eisenman as well as proposals by Morphosis. The exhibition also includes models of Studio Daniel Libeskind's winning proposal for World Trade Center Tower 1 by Guy Nordenson and Skidmore Owings & Merrill.
Position the cursor on the images to view captions, click on images to enlarge them.
Posizionare il cursore sulle immagini per leggere le didascalie; cliccare sulle immagini per ingrandirle.
Foreclosed: Rehousing the American Dream
From January 31, through July 31, 2012, The Museum of Modern Art will present new paradigms of architecture, and regional and transportation planning, in the exhibition Foreclosed: Rethinking the American Dream. The exhibition will present new proposals by five architect-led interdisciplinary teams that are currently working on ideas for reshaping urban and suburban America in the wake of the foreclosure crisis. With each team focused on a different "megaregion" within the United States, the architects are charged with developing plans for housing and related infrastructures that could catalyze urban transformation. The teams will present their work in an open house at MoMA PS1 on Saturday, September 17, 2011.
Sponsorship:
Architecture and Design Collection Exhibitions are made possible by Hyundai Card Company.
PRESS CONTACT:
Sarah Jarvis, 212-708-9757, sarah_jarvis@moma.org
Margaret Doyle, 212-408-6400, margaret_doyle@moma.org