YONA FRIEDMAN. ARCHITECTURE WITHOUT BUILDING, LUDWIG MUSEUM – BUDAPEST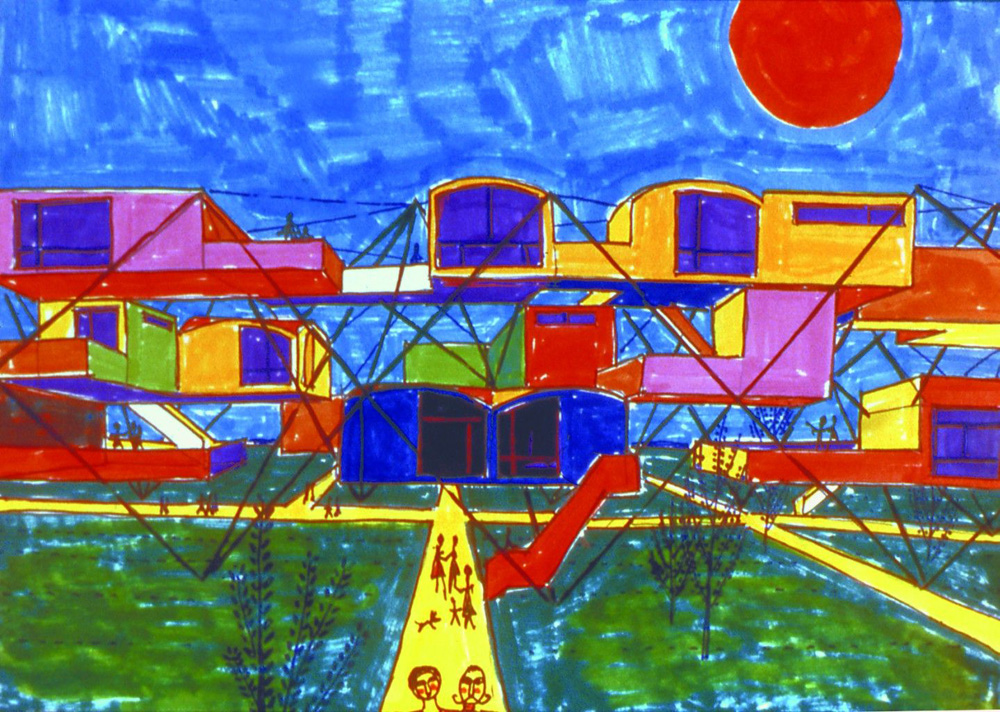 Yona Friedman. Architecture without building
29 October 2011 – 08 January 2012
Opening: 28 October 2011, 7pm
LUDWIG MUSEUM – MUSEUM OF CONTEMPORARY ART
Phone: (+36 1) 555-3444, 555-3457 Fax: (+36 1) 555-3458
info@ludwigmuseum.hu
–
www.ludwigmuseum.hu
Opening hours: Tuesday-Sunday 10:00-20:00 – Closed on Monday
The Ludwig Museum presents a retrospective exhibition of Yona Friedman, the architect and thinker of Hungarian origin, in an installation environment offering a special spatial experience.
Yona Friedman is one of the outstanding and exceptionally versatile figures of the urban architectural discourse that developed in the second half of the twentieth century. He drew cities on colossal trusses rising up, 'floating' above metropolises, rivers or marshes, bridges connecting four continents, multi-storeyed urban gardens, residential quarters from water mains elements; in his comic strip manuals he provided directions on survival for those in difficult situations, proclaiming that instead of architects, everyone should plan and build their own home. In 1961, he proposed a Europe forged into a single unit by an express train network, and in the 1980s, he planned a national theatre for Budapest.
Although his plans remained, almost without exception, on paper, over the past twenty years, Friedman's ideas—thanks to his countless writings and books—have become unavoidable for those engaged with sustainable urban life, architecture of crisis situations or participatory design in the USA, Western Europe and many other parts of the world. Meanwhile in his country of birth, Hungary, and the Central Eastern European region, his work is known only in narrow circles.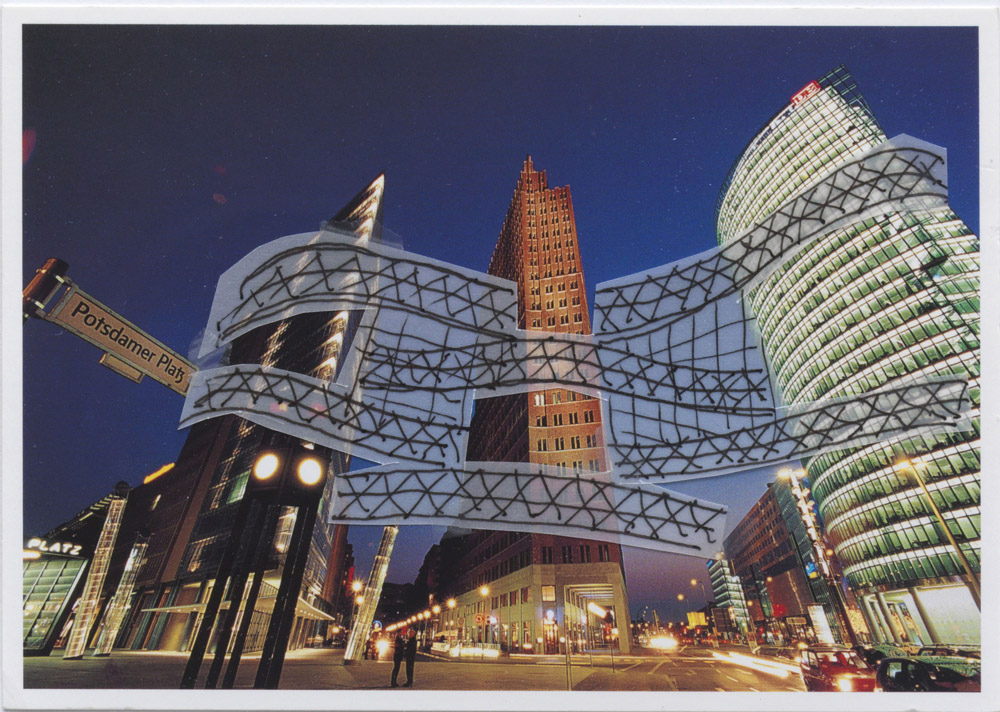 Alongside their urbanist, ecological and social relevance, his works are particularly interesting in an art museum because, over the past decades, they have acted in many cases as inspiration for contemporary art. Moreover, Yona Friedman himself has always paid particular attention to cultural sites, and to the opportunities offered by museums as both institutions and buildings.
Yona Friedman was born in Budapest in 1923. He left Hungary in 1945 and went first to Israel, where he studied and worked for almost ten years before settling in Paris, where he still lives today. He also taught for a longer time at universities in the USA, and has participated in the work of humanitarian organisations all over the world. He became internationally known at the end of the 1950s with his radical ideas on mobile architecture and the 'ville spatiale' (approximately, the spatial, floating city) and his influential writings. Like many contemporary creators and groups – for example, Archigram, Constant Nieuwenhuis, Cedric Price, the Situationist International or the Japanese Metabolists – he too took an active role in animated international discourses evolving from the end of the 1950s around mobility, networks, opportunities offered by new technologies, the necessities raised by new social movements, and the role of the architect.
As a member of the generation that grew up during the Second World War and witnessed the rise and fall of architectural modernisms, Friedman explicitly advocated locally found materials and simple technologies, building directed by residents rather than architects, the importance of mobility and variability, and sustainability, and against overbuilding. 'We build too much. We have overbuilt Earth, without having shelter sufficient for everybody. This overbuilding (like overplanning and overfarming) could lead (and so it does) to environmental catastrophe. This situation does not come through the professional faults of architects. It comes, partly, from a misinterpretation of architecture. Architecture is not simply the art of building: it is rather that of space management.'
The exhibition is organised around key concepts of Yona Friedman's work. The exhibition's large-scale installation offers numerous viewpoints and scales, and serves as a framework for the drawings, illustrations and maquettes to be exhibited. The installation is being planned by Philippe Rizzotti Architects in collaboration with Yona Friedman, and built by Budapest volunteers together with members of the French group EXYZT. The astounding, challenging built space is exceptional in Hungarian museum practice, and is itself a realised utopia that becomes complete with the participation of visitors.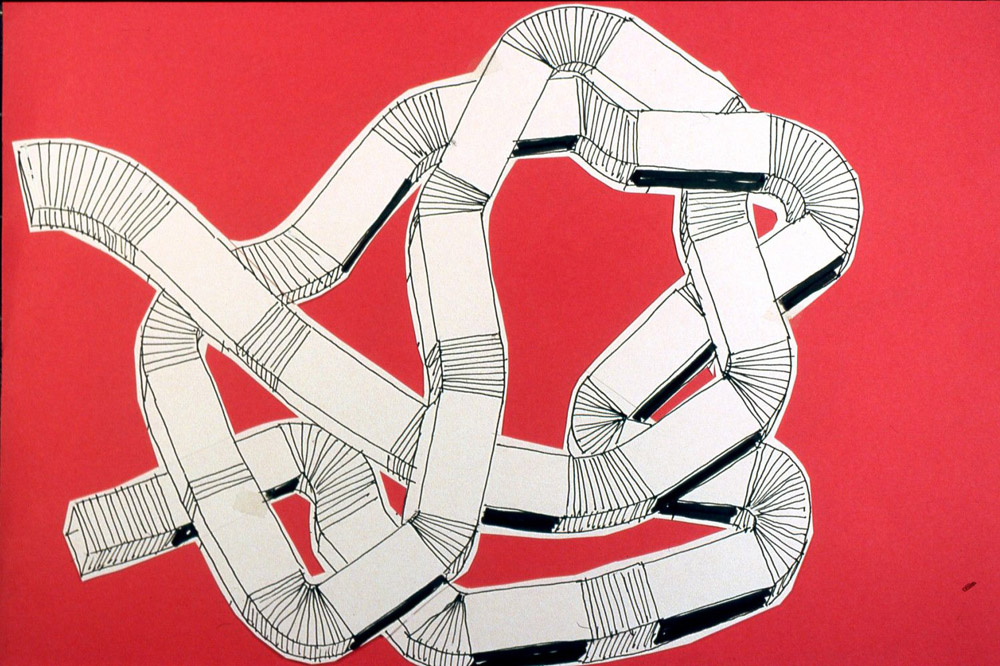 The Ludwig Museum's exhibition is one of the most important junctions to date of the project launched in 2009 together with the Trafó House of Contemporary Arts and the KÉK – Contemporary Architecture Centre in Budapest, and will be followed by exhibitions in other countries. The exhibition, which was created together with many international partners and institutions, will travel further as the Ludwig Museum's own production. The next location of the exhibition is the Muzeum Sztuki, Łódź (March 2012).
Curators: Nikolett Erőss & Hajnalka Somogyi
Exhibition architecture: Philippe Rizzotti Architects
Exhibition design, graphic aspect: Gonzague Lacombe
Workshop: EXYZT + Volunteers
Consultant: Samu Szemerey
With thanks to all those who assisted in the realisation of the exhibition:
kamel mennour, Paris; Centre Pompidou – Musée national d'art moderne, Párizs; Musée art Moderne de la Ville de Paris; Nouveau Musée National de Monaco; FRAC Centre, Orléans; Institut d'art contemporain, Villeurbanne, Rhône-Alpes; TOMAAT WebTV, Delft; Bauwelt, Berlin; Centre national de l'édition et de l'art imprimé, Chatou, France; Jean-Baptiste Decavèle, Marianne Homiridis; and all the volunteers who participated in setting up the exhibition.
The exhibition's main installation, the 'Ville Spatiale', was built on the specific request of Philippe Rizzotti Architects using Layher Allround scaffolding. Layher is Europe's largest manufacturer of scaffolding, and has been synonymous with quality scaffolding systems for over sixty years. Sándor Serdült, managing director of Layher in Hungary, said: 'It is an honour for us that our materials have been judged the most suitable for the presentation of one of Yona Friedman's most important concepts, and that we can present our scaffoldings as a museum exhibition object in a place of such rank as the Ludwig Museum. Our motto is "More is possible" which, after the building industry, the industrial investments and events, has now also become reality here.'
Position the cursor on the images to view captions, click on images to enlarge them. 

Posizionare il cursore sulle immagini per leggere le didascalie; cliccare sulle immagini per ingrandirle.
Main supporter of the museum: MasterCard
Supporters: Nemzeti Kulturális Alap, Institut Français, Institut Français de Budapest, Layher Kft., Béflex Grafika Kft.
Partners: MTM Tanácsadó Mérnökiroda Kft., P.A.M. Invest 2000 Kft., art'hotel
Backers: Nemzeti Erőforrás Minisztérium, Művészetek Palotája Budapest
Supporter of the museum's educational programmes: Raiffeisen Bank
Media partners: Octogon Magazine, epiteszforum.hu, port.hu, POS media Célcsoport Hungary, RTL Klub, dívány