MINT – PALAZZO DELLA PERMANENTE – MILAN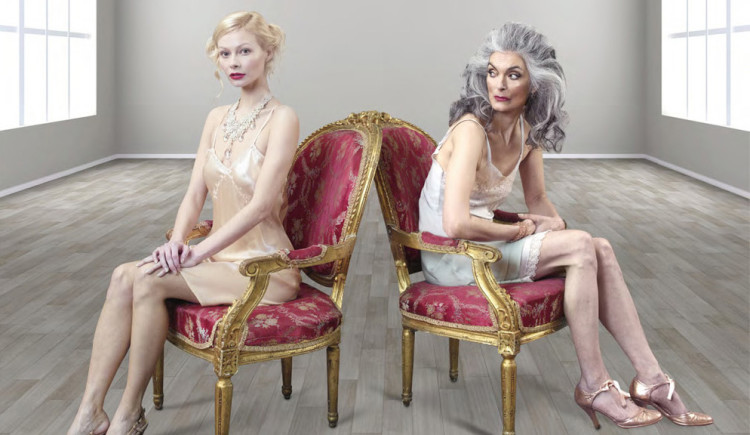 MINT – Collezioni d'Arte
Palazzo della Permanente – Milan
10-13 May 2012
Great news from the world of antiques and art in Milan
The sixth edition of MINT, antiques, modern and contemporary art exhibition – organized from the very beginning in the green spaces of the centre of Milan – this year celebrates the collaboration with Collezioni d'Arte and it will be hosted,  for the first time, in the rooms of Palazzo della Permanente from 10 to 13 May, 2012.
"MINT- Collezioni d'Arte was conceived – explains Roberto Casiraghi, the inspirer of the event, together with Gian Maria Bordi – by combining together two prestigious art exhibitions realized in Milan in recent years. The event righteously synthesizes MINT's conceptual innovation and Collezioni d'Arte's ability to attract antique dealers in the Permanente' spaces.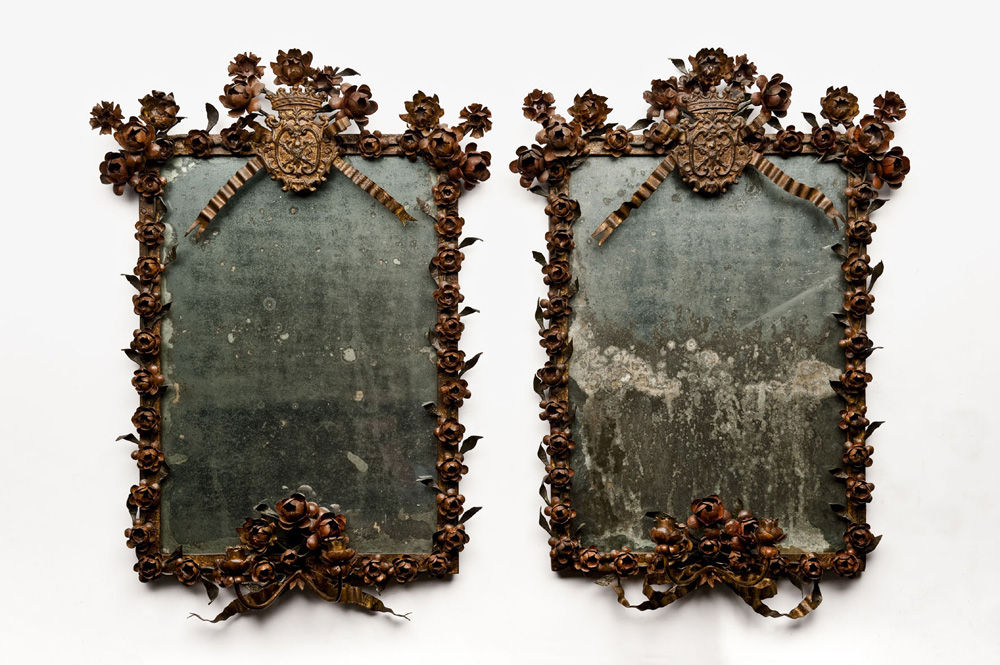 This important result has been achieved through a complex process: the exchange of each organisation know-how and the related trade-off has produced an extremely effective result, and the joining of the main protagonists of the antiquarian scene is a guarantee of the project's quality and effectiveness. MINT – Collezioni d'Arte's credit is to enhance the role and the multiple proposals of antique dealers, connoisseurs and lovers, regardless of artistic exhibiting specializations. This is enforced by an expositive and communicational project that highlights what MINT realized in recent years with different proposals for a very selective and demanding audience. In my opinion the message that should breakthrough is that nowadays the art world needs strong signals, and, based on the participation and interest recorded, I believe that MINT – Collezioni d'Arte is giving the most persuasive one".
For this edition have been selected 45 exhibitors, both national and international – as many as the Permanente can easily host in its two levels of exhibition's space.
Among the novelties, is the scenografic setting, of great impact,  acheived through the display of Massimo Listri's real-size photographs of international collectors' houses interiors. In fact, He is one of the most important interior and architecture photographers worldwide.
The dialogue between past and present through the works of western and eastern art – such as paintings, sculptures, furnitures, china, silver, jewels, prints, carpets, books, glasses, textiles, design, photographs – has always represented the original philosophy of MINT and is now at the core of MINT – Collezioni d'Arte. Nowadays the frontiers between different artistic disciplines and practices are more flexibles: increasingly a great number of antique dealers suggest comparisons between old masterpieces and modern art creations, influential contemporary art dealers are working with designers who, likewise artists, produce limited editions. A transverse phenomenon being reflected on the life-style of those seeking a sophisticated comparison of languages, ages, styles and those who love the research of particular high quality, authentic and exceptional pieces: a life conception defiling times and spaces to merge uniqueness and essentiality.
Info
Venue: Palazzo della Permanente, Via Turati 34, Milano
Period: 10 – 13 May 2012
Timetable: 11.00 am – 9.00 pm
Entrance: 15 €, reduced 10 €
Organization:
Revolution srl
Corso Re Umberto, 46bis 10128 – Torino / Ph +39 011 546284 Fax +39 011 5623094
Via dei Coronari, 44 – 00186 – Roma / Ph +39 06 69380709 Fax +39 06 69208012
mint@mintexhibition.it – www.mintexhibition.it

Press Office:
Alessandra Santerini, mob +39 335 68 53 767, email: alessandrasanterini@gmail.com
Elena Casadoro, mob +39 334 86 02 488, email: elena.casadoro@gmail.com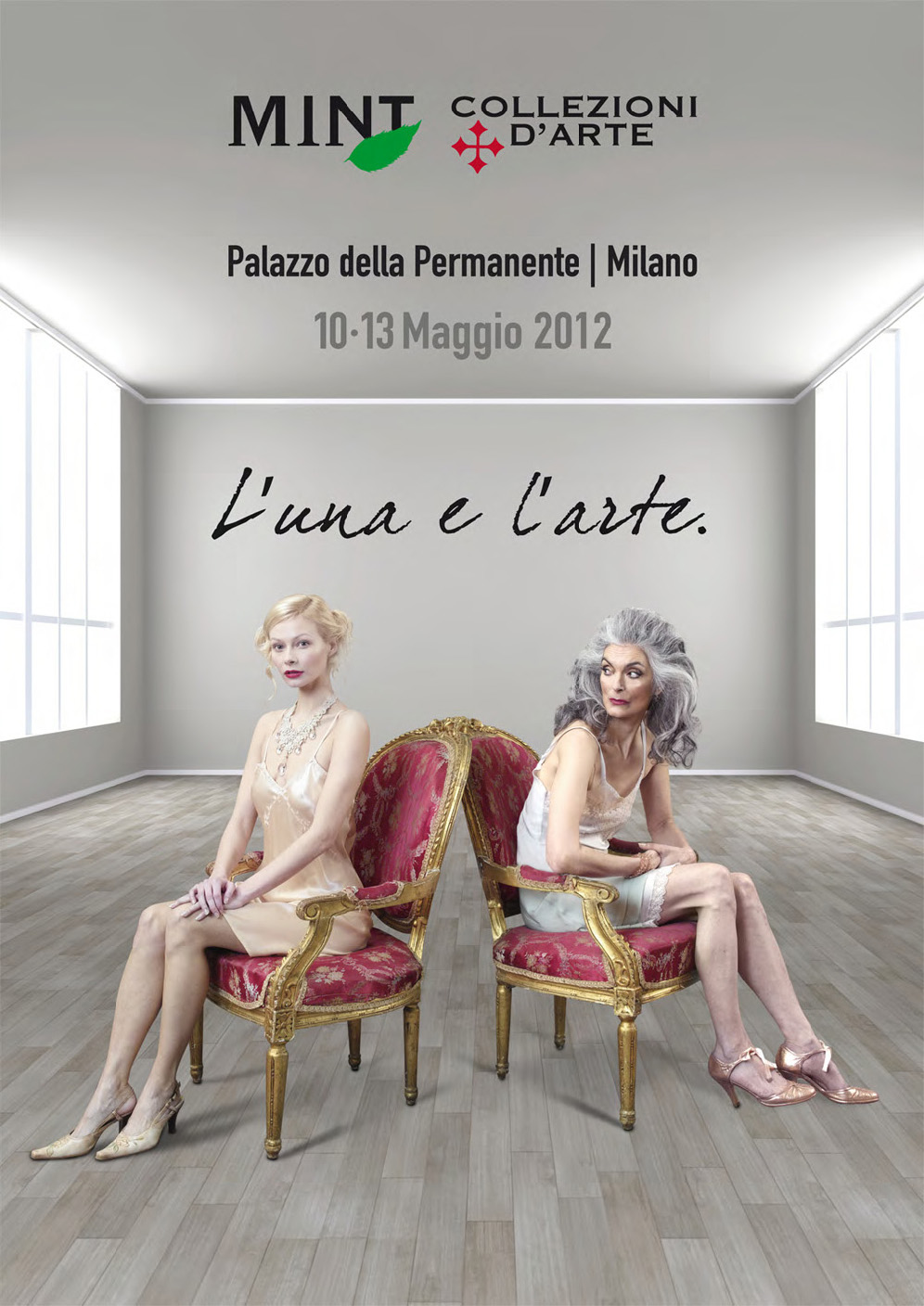 MINT – Collezioni d'Arte
Palazzo della Permanente – Milano
10-13 maggio 2012
Grande novità nel mondo dell'antiquariato e dell'arte a Milano
La sesta edizione di MINT, mostra mercato d'arte antica, moderna e contemporanea allestita dai suoi inizi negli spazi verdi del centro milanese, celebra quest'anno l'unione con Collezioni d'Arte e sarà allestita per la prima volta nelle sale del Palazzo della Permanente dal 10 al 13 maggio 2012.
"MINT – Collezioni d'Arte nasce – afferma Roberto Casiraghi, che della rassegna è, insieme a Gian Maria Bordi, l'ispiratore – dall'intesa delle due prestigiose mostre d'arte che si sono realizzate a Milano negli ultimi anni e sintetizza virtuosamente l'innovazione concettuale di MINT e la capacità di Collezioni d'Arte di attrarre antiquari classici negli spazi della Permanente. Arrivare a questo importante risultato non è stato semplice: il trasferimento dei rispettivi know-how e il relativo bilanciamento ha prodotto un risultato estremamente efficace e l'adesione dei principali protagonisti della scena antiquaria è una garanzia della qualità e validità del progetto. Il merito di MINT – Collezioni d'Arte è quello di esaltare il ruolo degli antiquari conoscitori ed appassionati delle proprie multiformi proposte, indipendentemente dalle specializzazioni artistiche pur presenti nella mostra applicando un progetto espositivo e di comunicazione che ricalca quanto MINT ha realizzato in questi anni di esperienza nel mix di proposte per un pubblico molto esigente e selettivo. Il messaggio che a mio avviso deve passare è che oggi il mondo dell'arte ha bisogno di segnali certi: e, per le adesioni e per l'interesse che rilevo, sono certo che MINT – Collezioni d'Arte questo segnale lo stia dando in modo più che convincente».
Gli Espositori italiani e stranieri selezionati sono 45: tanti quanti la Permanente può agevolmente ospitare nei due livelli di percorso della Mostra.
Tra le novità, l'allestimento di grande impatto scenografico, che sarà realizzato con immagini d'interni di case di importanti collezionisti internazionali riprodotte a grandezza naturale da Massimo Listri, uno dei maggiori fotografi di interni e di architettura del mondo.
Il dialogo tra passato e presente attraverso le opere d'arte occidentale ed orientale – dipinti, sculture, mobili, porcellane, argenti, gioielli, stampe, tappeti, libri, vetri, tessuti, design, fotografie – rappresentava la filosofia originaria di MINT e si rinnova come caratteristica fondante di Mint – Collezioni d'Arte. Oggi i confini fra le diverse discipline e pratiche artistiche sono più flessibili: sempre più spesso grandi antiquari propongono confronti fra capolavori del passato e creazioni d'arte moderna, influenti galleristi del contemporaneo lavorano con designer che, al pari degli artisti, propongono pezzi unici o in serie limitata. Una trasversalità che si rilette nel life style di coloro che sempre più ricercano un raffinato confronto di linguaggi, epoche, stili e che amano la ricerca di pezzi particolari, di altissima qualità, originalità ed eccezionalità: una concezione di vita che contamina tempi e spazi per fondere unicità ed essenzialità.
Info
Sede: Palazzo della Permanente, Via Turati 34, Milano
Periodo: 10 – 13 maggio 2012
Orari: ore 11 – 21
Ingresso: intero 15 euro, ridotto 10 euro
Organizzazione:
Revolution srl
Corso Re Umberto, 46bis 10128 – Torino / Tel 011 546284 Fax 011 5623094
Via dei Coronari, 44 – 00186 – Roma / Tel 06 69380709 Fax 06 69208012
mint@mintexhibition.it – www.mintexhibition.it
Ufficio Stampa:
Alessandra Santerini, cell 335 68 53 767, e-mail: alessandrasanterini@gmail.com
Elena Casadoro, cell 334 86 02 488, e-mail: elena.casadoro@gmail.com