PLACE NOT FOUND – KOREAN ART NOW – FORMAN'S SMOKEHOUSE GALLERY – LONDON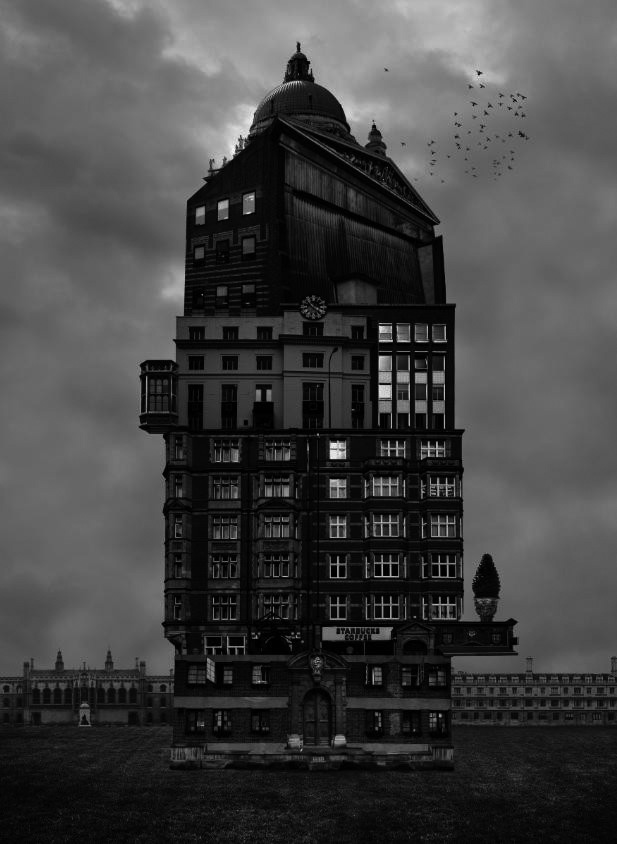 PLACE NOT FOUND
Korean Art Now
Exhibition Dates: 10 May – 3 June 2012
Private View – 10 May 6- 9pm
Forman's Smokehouse Gallery is delighted to present 'Place Not Found' curated by Eunjung Shin, showing work by 15 South Korean artists most of whom relocated their working places from South Korea to London. Forman's smokehouse, Britain's oldest salmon smokers was likewise forced to relocate by the Olympic development to its current premises, overlooking the London 2012 Olympic Park. The works represented in the gallery space embody the artists' experiences of a search for a place that can not be found. The gallery becomes a site for storytelling, exploring both existing and imaginary places in personal, conceptual, cultural and political spheres.
Place Not Found also relates to the transition of Hackney Wick from a traditional industrial zone to a vibrant spot of creativity. This progression inspires participating artists in Place Not Found presenting their perceptions as they respond to notions of rapid change and new surroundings.
Place Not Found is a group exhibition showing a big variety of work such as sculpture, paintings, photography and installations by Beomsik Won, Chinwook Kim, Eunhyea Choi, Francesca Cho, Hyun Jun Kim & Taeyoung Kim, Jiho Won, Jinkyun Ahn, Jukhee Kwon, Jungyun Roh,, Kyunghee Park, Luna Jungeun Lee, Minae Kim, Sejin Moon, Shan Hur.
Artists in the exhibition:
Beomsik Won worked with construction sites in South Korea creating new photographic images and in the UK he has worked with Britain's buildings in the same way. The Archisculpture Project makes new stories, connecting every meaning of architecture by dismantling a cityscape.
Chinwook Kim describes himself as an agent of healing for people who depart from reality and lose their identity. In his paintings and sculptures in the 'Inside and outside' series, he demonstrates how to maintain a balance between the conscious and the subconscious world.
Eunhyea Choi leads viewers to invisible space across time. She represents the faint outlines of the invisible beings, the lingering ambiance of light and the emotional respiration coming from the stream of sub conscience, all experienced through the mutual perception of time and space.
Francesca Cho "Our days on earth are like grass, like wild flowers, we bloom and die…" (Psalms) The transient nature of our existence has become the defining element in Francesca Cho's work. Her installation does not need to be mowed; without active intervention, the grass will wither and dry within two weeks indoors, or within six weeks out of doors.
Hyunjun Kim & Taeyoung Kim's collaboration work, 'Light-scape' is composed of the immaterial landscape of Korean mountains. It conveys memories of their home country, the sun, wind and streams which they cannot find in the UK. It is an abstract, collective pattern which extends its boundaries to the site it occupies through the manipulation of lighting effects.
Jiho Won questions the place where we belong. He criticizes the fact that people draw a line between them and others with a symbol of distinction such as a flag and kill each other because they do not belong together. His war memorial with replicated coffins represents meaningless death in the war and De-Union Jack demonstrates his attempt to remove a flag as an emblem of differentiation.
Jinkyun Ahn shows photographs of his cave in the form of a tent made from white cloth hung from the ceiling. By performing personal rituals in front of the camera including photographic equipment such as light stands and electric wires he turns the family relationship into an objective rather than a personal experience.
Jukhee Kwon treats a book as an artistic material which allows her to visualize her imagination and ideas. Her first reaction is to the space and the interaction with the place where the book will be situated. Many creations follow on from the destruction of old things. Jukhee Kwon's book is no longer a book that is used in daily life but it is given new meaning through the perceptions of other people.
Jungyun Roh has collected images of London with her drawings of sites of cultural significance. For example, she had observed the construction process of the Olympic Stadium. She recreates her own image of London with this collection of cultural symbols.
Kyunghee Park is working with the unique time of trace,which overlaps with the present when the subject, that is, the trace exists; however, it is never the time that belongs to the concept of the present time. Her 17 years old Tool Box is the time of trace itself. By using transformation into a shape which seems to be an metamorphosed skin, she intends to represent herself.
Luna Jung-eun Lee her work is based in collage, constructed and deconstructed found fragmental images that explore the socio-cultural forms in our global community. Her work directly indicates contradictory principles, real and fake, natural and artificial, analog and digital.
Minae Kim's Conundrums, her telescope style sculpture provides viewers with a dilemma in which they similarly experience trying to understand their selves and their surroundings.
Sejin Moon's Neutral Territory series explores women in their working environments. Moon's photographic work has been highly influenced by her cultural journey moving from South Korea to the UK and her personal experiences in her professional life.
Shan Hur's sculptures present a puzzle: viewers must find the sculptures in the gallery and complete the crossword puzzle. The source objects for his bronze sculptures were found by the artist in ordinary scenes such as on the street or in office buildings. These places have since disappeared and now only the objects remain, embodying his memories and creating new memories for his viewers.
Position the cursor on the images to view captions, click on images to enlarge them. 

Posizionare il cursore sulle immagini per leggere le didascalie; cliccare sulle immagini per ingrandirle.
Notes to Editors
Forman's Smokehouse Gallery is an art project space overlooking the London 2012 Olympic Park, and was founded to provide artists with a high profile platform from which to introduce their work to new audiences in 2010. Forman's Smokehouse Gallery continues the occasional series of exhibitions that have forged links with previous Olympic cities, Vancouver, Beijing and Seoul.
Visitor Information
Address: Stour Road Fish Island Hackney Wick E3 2NT London
Opening Hours: Thursday – Friday: 5pm –9pm; Saturday – Sunday: 12am – 5pm
Admission: Free
Contact: smokehousegallery@ ormans.co.uk
Nearest Tube: Hackney Wick Overground
Buses: 8 26 30 236 276 388 488
For further Place Not Found press information or images please contact: Gallery Director William Chamberlain +44 (0)7947 175 283 smokehousegallery@formans.co.uk or Curator Eunjung Shin +44 (0)7897 781 636 dalhaart@gmail.com