FOREIGN BODIES | BARBUR – JERUSALEM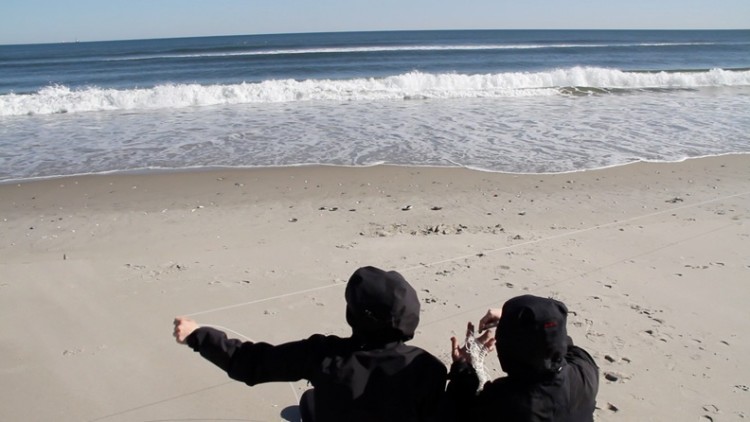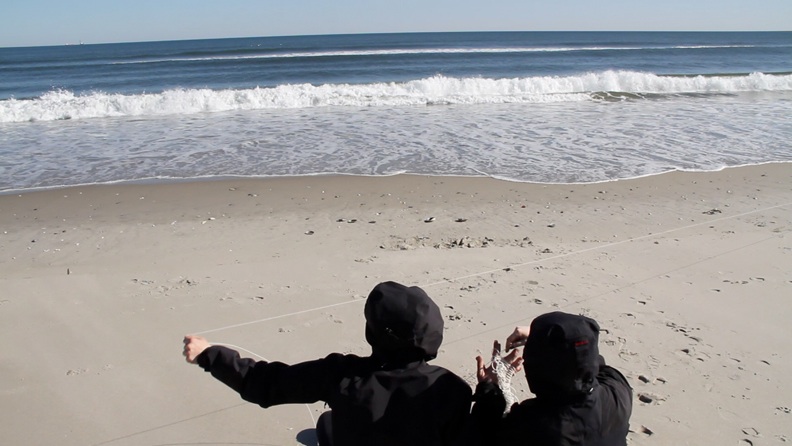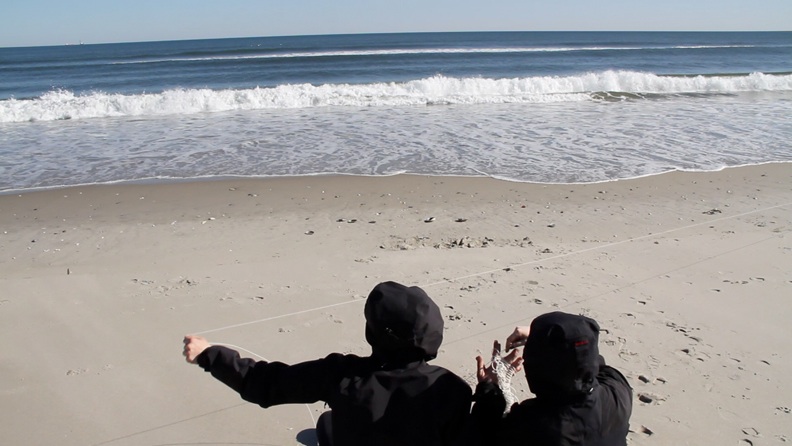 FOREIGN BODIES
Vydavy Sindikat, Yevgeniya Baras, Irina Danilova, Alina and Jeff Bliumis
Curated by Yevgeniya Baras
Opening: Thursday May 10, 8 PM
Download pdf: Foreign
Barbur – Shirizli 6 Nachlaot, Jerusalem – 0524627345
http://www.barbur.org
Barbur's Hours of Operation:
Mon-Thursday: 16:00-20:00 – Fri – 11:00-14:00 – "Foreign Bodies" closes June 1
Curatorial Statement
We first "make Other" by seeing, by encountering physically. Looking at the body, we begin to categorize it. Othering is one of the first steps to identifying the self; one learns who she is in relation to/ against another. It's a method of self-identification, a construction of roles, a learning of boundaries. But it is also a way to discriminate, stigmatize, demonize, condemn. We exoticise, eroticize, fetishize and objectify what seems foreign. The process of making other applies to female bodies, ethnic bodies, queer bodies, immigrant bodies. It's a mode of exclusion and alienation, of fascination tempered by disgust, a desire covered over by fear.
Each artist in this exhibition is evoking a body or a stand in for the body, and the bodies on view are ethnic, distorted, chaotic, ambiguously gendered. But each artist examines the body through his or her own lens. At times, an overt dialogue of Otherness is made visible; in other cases, it is merely a whisper heard through the layers of multiple voices.
Vydavy Sindikat's video installation Displayced consists of three different video sequences. Each of the pieces is a metaphor to stories and threads, circles and relationships that exist within a family. The title Displayced combines two words "displacement" and "display", which artists juxtapose and use as a tool to ask the question "what does it mean to be removed from the origin and being put on display?"
Looking at Yevgeniya Baras's work, one comes in contact with the skin of paint, the crustiness, scarring, dryness, and layering of material, the many different modes that define the process of painting. Sometimes, she weaves the surface out of thin strips of canvas or sheets; occasionally, it's papier-mâché that composes the initial layer. She draws with yarn, sewing a pattern, gluing glass, foil, and paper onto canvas, or cuts and rips canvas before she begins the application of oil and acrylic paint. These works dance between sculpture and painting. They talk about an uneasy kind of beauty: unsettling and slightly repulsive. They are small and overloaded, sullied, dingy, burdened, compact, demanding bodies, loved and loathed in equal measure.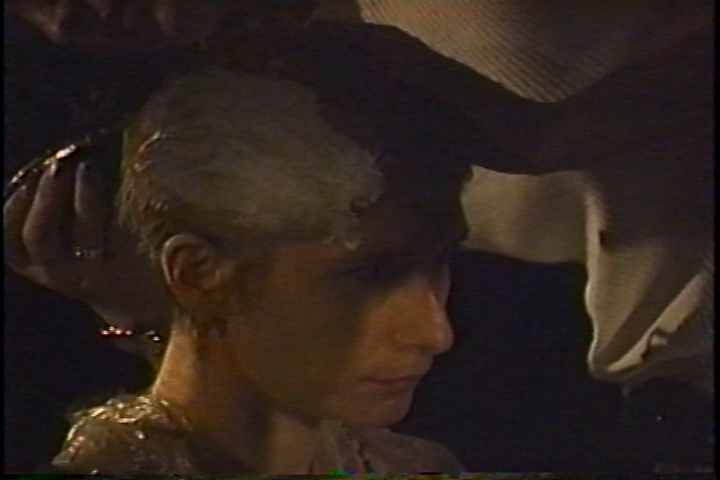 Irina Danilova's pieces deal with the cutting of hair which is ceremonial, performative; it marks time, the stages of transformation. Hair is associated with crimes against humanity; it is what is left of the massacred. It is as much an element of beauty as it is what marks the body as ethnic;  hair both repulses and attracts, connoting desire and seediness. The videos provide context , documentation of performances passed. PRE-INDUSTRIAL video is depicting a sheep shearing demonstration at Western Australian farm. It was originally made for and screened at the Worsted Factory in Yekaterinburg during the First Industrial Biennial of Contemporary Art. SHAVING PERFORMANCE is a documentation of a quadrennial project "Meaning of Life" – collection of braids, each harvested for 4 years and cut on the same date. Seventh braid in collection will be cut at the end of the summer this year. Shaving Performance is devoted to all women who lost their hair against their will.  Both videos will be shown together for the first time.
Alina and Jeff Bliumis's work references Walter Benjamin's "Moscow Diary" charting his visit to Moscow for two months during the winter of 1926-27. His reasons for visiting Moscow at this time were his affection for Asja Lacis and his interest in the Communist party and the Russian Revolution. Benjamin, in his most personal text, describes his time in his hotel room, his walks on Tverskaia street going to the Asja's sanatorium, the theater or Red Square and his visit to a range of government offices. Bliumis's lenticular prints present from the left sites in contemporary Moscow referenced in Benjamin's walks through the city and from the right image of mail-order-brides sourced from the internet.
Yevgeniya
www.yevgeniyabaras.com
www.reginarex.org
Position the cursor on the images to view captions, click on images to enlarge them. 

Posizionare il cursore sulle immagini per leggere le didascalie; cliccare sulle immagini per ingrandirle.