THE AMAZING ADVENTURE OF COMMUNICATION LAB A PRECURSOR OF MILAN "MEDIALISMO BETWEEN" AND MULTIMEDIA IN SOCIAL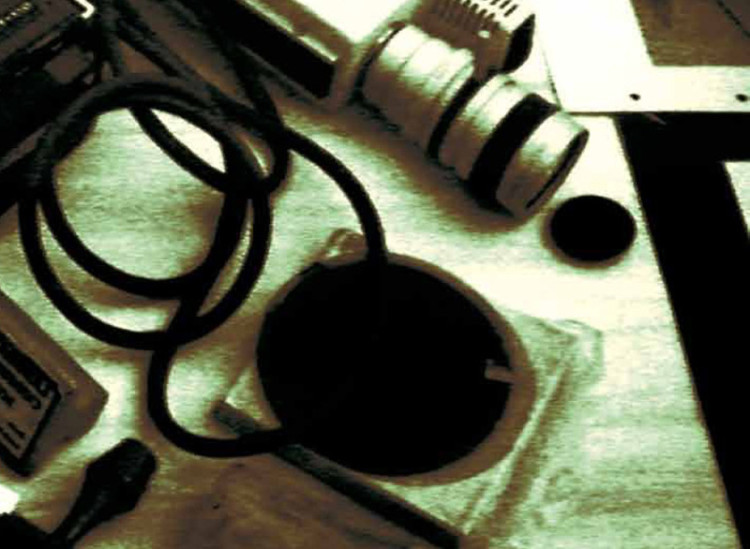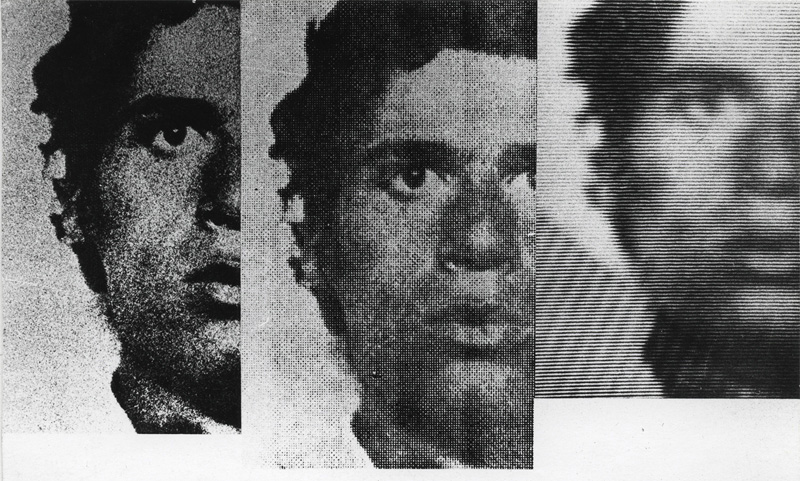 THE AMAZING ADVENTURE OF COMMUNICATION LAB A PRECURSOR OF MILAN "MEDIALISMO BETWEEN" AND MULTIMEDIA IN SOCIAL
THE FOUNDATION MUDIMA TADINO, VIA MILANO 26, OPEN UNTIL JULY 4 – T. 02 29409633 – http://www.mudima.net/
AN EXHIBITION AND A BOOK
TO REASSESS STORY THE SEVENTIES
AT THE OPENING OF ITS FOUNDATION MUDIMA THE EXHIBITION "PARAPHERNALIA ART AND COMMUNICATION" THE LABORATORY BY TULLIO BRUNONE, GIOVANNI COLUMBU, ETTORE PASCULLI, PAOLO ROSA, IS RECORDING OF A PUBLIC INTEREST NOTABLE WELL AS EMPLOYEES OF THE WORK. IT 'CONFIRM THAT THERE IS' NO GOODBYE TO THE SEVENTIES, THE REVOLT OF THE CREATIVE YEARS, BUT, IF ANYTHING, A CRITICAL LOOK TO DECIPHER THAT IS HAPPENING TODAY. AND STARTS A DISCUSSION ON THE ROLE OF ART AND ITS EXPERIENCES MORE EXTREME. THE EXHIBITION WILL OPEN TO THE PUBLIC UNTIL JULY 4 THEN WILL BE SHOW IN DIFFERENT ITALIAN' CITIES.
DOCUMENTS AND VOLUME OF THE "FACTORY OF COMMUNICATION" ARE EXPOSED TO THE ROYAL PALACE OF MILAN IN CURRENT EXHIBITION ON THE SEVENTIES.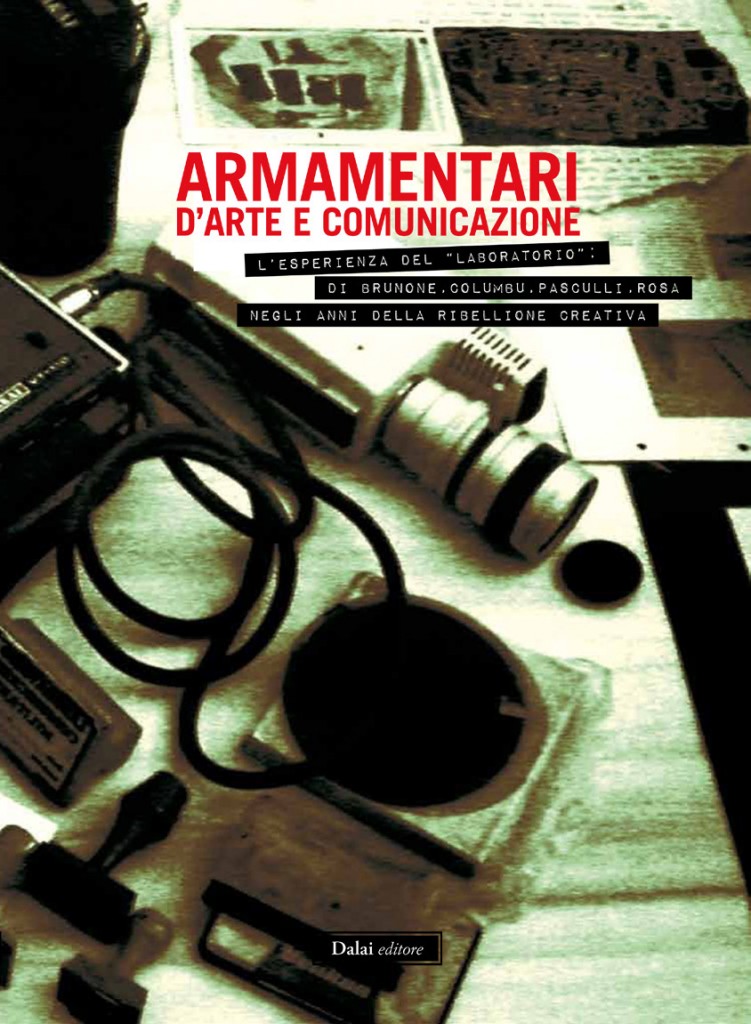 L'AFFASCINANTE AVVENTURA DEL LABORATORIO DI COMUNICAZIONE A MILANO PRECURSORE DI "TRA MEDIALISMO" E MULTIMEDIALITA' NEL SOCIALE
ALLA FONDAZIONE MUDIMA, VIA TADINO 26 MILANO, APERTA SINO AL 4 LUGLIO – T. 02 29409633 – http://www.mudima.net/
UNA MOSTRA E UN LIBRO PER RIVALUTARE UNA STORIA CONTEMPORANEA
Download pdf-comunicato stampa-Armamentari d'arte e comunicazione
DALLA SUA APERTURA PRESSO LA FONDAZIONE MUDIMA, LA MOSTRA "ARMAMENTARI D'ARTE E COMUNICAZIONE" DEL LABORATORIO DI BRUNONE, COLUMBU, PASCULLI, ROSA, STA REGISTRANDO UN NOTEVOLE INTERESSE DI PUBBLICO. CIO' CONFERMA CHE NON VI E' ALCUN ADDIO VERSO GLI ANNI SETTANTA, GLI ANNI DELLA RIVOLTA CREATIVA, MA, SEMMAI, UNO SGUARDO CRITICO PER DECIFRARE QUANTO STA ACCADENDO OGGI. E SI APRE UN DIBATTITO SULLA FUNZIONE DELL'ARTE E SULLE SUE ESPERIENZE PIU' ESTREME. LA MOSTRA RIMARRA' APERTA AL PUBBLICO SINO AL 4 LUGLIO DOPODICHE' SARA' PRESENTATA IN DIVERSE CITTA' ITALIANE.
VOLUME E DOCUMENTI DELLA "FABBRICA DI COMUNICAZIONE" SONO ESPOSTI A PALAZZO REALE DI MILANO, NELLA MOSTRA IN CORSO, SUGLI ANNI SETTANTA.