PIERO MANZONI 1933-1963 – PALAZZO REALE – MILAN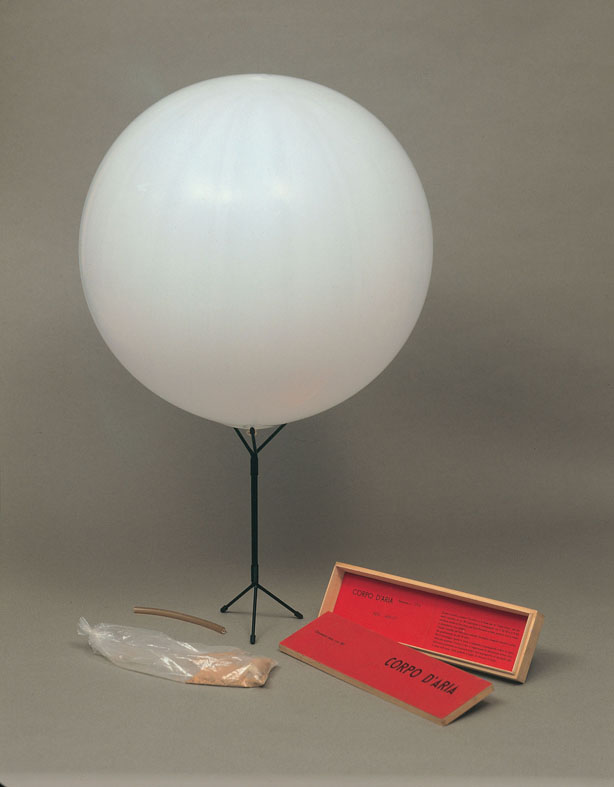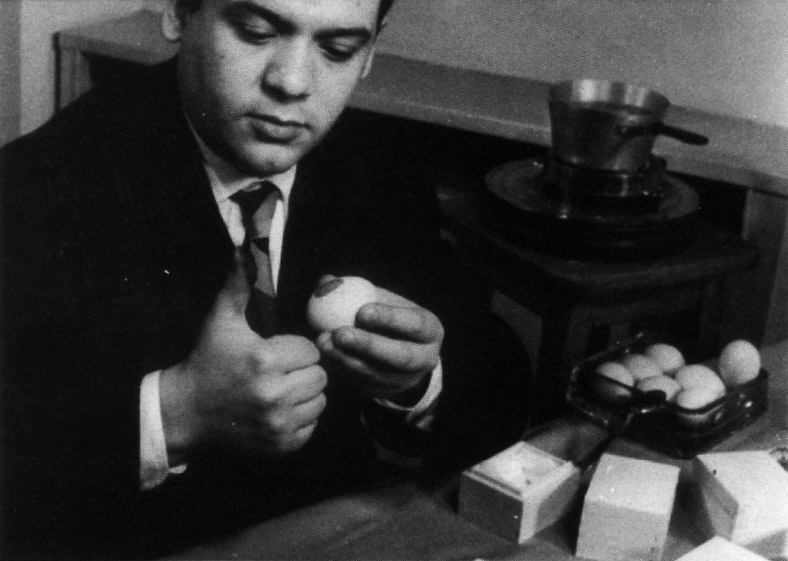 Piero Manzoni 1933–1963
Curated by Flaminio Gualdoni and Rosalia Pasqualino di Marineo
Milan, Palazzo Reale
26 March – 2 June 2014
From 26 March to 2 June 2014 Palazzo Reale will host an important exhibition dedicated to Piero Manzoni, one of the twentieth century's most brilliant, innovative and controversial artists; he was born in Soncino (Cremona) and died in Milan at the age of twenty-nine, in 1963.
Promoted and produced by the Municipality of Milan – Culture, Palazzo Reale and Skira editore, the show is curated by Flaminio Gualdoni and Rosalia Pasqualino di Marineo in collaboration with the Fondazione Piero Manzoni and is part of the project "Primavera di Milano".
"This exhibition is one of the strong points of the 'Primavera di Milano', the line-up of cultural events we wish to dedicate to all the artists who have made our city and its history great, with exhibitions, concerts, performances and in-depth investigations, which will unfold across Milan throughout spring 2014" – states the Councillor of Culture Filippo Del Corno.
Milan was his city, where he worked as a key player during a moment of great cultural ferment after World War II, taking his place alongside a master like Lucio Fontana and acting as a prime reference for the European neo-avant-garde, between the France of Yves Klein and the Germany of the group Zero, the Netherlands of the group Nul and the cosmopolitan Nouvelle Tendance.
Half a century has passed since his untimely death, and Manzoni's international standing is undisputed. This is why Milan has decided to dedicate a show to him, the most important one ever in Milan after his death, which will fully and comprehensively document his course in its vastness and wealth of ideas by presenting over 130 works that bear witness to his entire oeuvre.
Brilliantly radical, Manzoni is narrated from his post-informal beginnings to his Achromes, from the Lines to the Fingerprints, the Artist's Breath to the Artist's Shit, the involvement of the living human body in works to the totalizing dimension of the aesthetic experience in projects like the Placentarium.
Original documentary material: billboards, photos, catalogues, letters are part of the exhibition itinerary, thus recreating the ferment between the '50s and '60s, when the city was already one of Europe's main cultural capitals. We also propose a film with previously unpublished material that creates a very rare testimony of images recorded by the artist in some of his most famous creative acts, like the eggs with his fingerprints intended for the Consumption of Art or people signed like Living Sculptures.
The catalogue, published by Skira, gathers texts by Flaminio Gualdoni, Giorgio Zanchetti, Francesca Pola, Gaspare Luigi Marcone. For the show, in the series SMS Skira Mini Saggi, we will also publish a Brief History of the Artist's Shit, by Flaminio Gualdoni.
With the help of Gualdoni we will cover Manzoni's brief though intense artistic season and his extraordinary output, of which the exhibition at Palazzo Reale will present a significant overview.
Manzoni presented his first creations in Cremona in 1956 and was immediately called a "surrealist" by the local newspaper; he did not have any formal training in painting, but he read a lot and reflected a great deal. Right from the start he knew that what interested him most was to be an artist.
A Dubuffet-esque artist where artistic practice is intended as a pure and spontaneous striving, reinvented in all phases by the author himself. Manzoni begins from the painting's surface which is manipulated and contaminated: "he strives for aformality made of impure vortexes of bituminous material – states Gualdoni – that saturate space, inclined to behaviour not aimed around an axis that sets space horizontally". In 1957, Manzoni himself declares: ". . . we consider the painting as our area of freedom where we search for our primal images. Images that are as absolute as possible, which cannot be worth what they recall, explain, express, but only for what they are: being". "Therefore, the work – Gualdoni declares – is not the offspring of a manner, or a style. It doesn't say, it simply is, and in its being it ensures its very own necessity".
On the concept of the work as concrete presence, Manzoni relates to other artists: Yves Klein with his absolute and immaterial monochromes, Lucio Fontana with his surface holes and cuts and glass shards applied to the canvas, Alberto Burri with his juta sacs, Conrad Marca-Relli with his collage-paintings, Mimmo Rotella with his torn wall posters, Antoni Tàpies, the most celebrated exponent of this trend. With Gastone Novelli Manzoni shares a striving to "the origin of things" and further pinpoints – states Gualdoni – a "crude and naked materiology of the painting, the configuration of a presence that becomes an object, like a thing among things".
From dark, boldly material paintings with oil, tar, enamel and objects like rocks and keys conceived as untitled works, Manzoni then evolves to white paintings with plastic reliefs and shadows, with clotty plaster brushstrokes which he would subsequently call Achromes; some fundamental examples of these will be on display. "The gesture – says Gualdoni – is, therefore, the essence of the act". Also: "An objective sign is the wrinkle, an objective sign is the geometric grid that divides the surface into squares". But "for Manzoni, geometry is a sort of source of being, a minimalizing of making that is focussed on giving, without implications, without premeditation, without intention". A painting that becomes an object, desolate presence, empty. As Manzoni's old-time friend Vincenzo Agnetti wrote in 1970: "These white paintings – so simple, so close to nothing: these call to mind tables of beauty, of a self-convincing attempt in absence for an unknown possibility".
As he creates the Achrome series, Manzoni explores the practice of highly connoted code signs. These are capital letters, outlined with metal templates on surfaces in a regular repetitive sequence, calendar sheets in succession, single or series fingerprints, folded sheets that imitate the wrinkles in the canvas, and map abstractions. "Signs both perfectly concrete and highly abstract – states Gualdoni – with a greatly laden identity though stripped down to definitive icon of the mind. Word, body, place. Thought". In 1962, the edition 8 Tables of Assessment was born, a repertoire of essential signs. Many of these experiments involve a blank card that lends itself readily to conceptual abstraction which Manzoni adds. "Manzoni – states Gualdoni – reflects upon the possibility of withdrawing from the quantitatively crude material logic that the achrome surfaces suggest, focussing on the thought of a thing more than perceiving that thing".
At times Manzoni draws upon existing works, overturning and transforming them. From the Industrial Roll of Painting by Pinot Gallizio in 1958, based upon the principle of rolling up a support for continuous realization of canvases that can be sold by the meter, Manzoni takes this concept – perfectly in line with his ideas on the substance of paper, on signs, on space and time – of a constant sign of ink drawn on a roll of paper that is rolled gradually, and which can be parcelled out in segments of any length. Thus were born the Lines, which Gualdoni defined as an "extraordinary conceptual extreme, entrusted to an economy in execution reduced to minimum". The strip of outlined paper is wrapped up and kept in a sealed cardboard cylinder, with a label that states the contents. "There's no need – Gualdoni sustains – for the viewer to note if this is real or not: the artist's claim ensures a pure exchange of thought with the enjoyer. The two-fold moment of its realness and pure sensibility is one of Manzoni's most quintessential attainments". The artist dedicated to his Lines a solo show in December 1959, the gallery Azimut's first, a trendy venue in Milan, with Enrico Castellani. The show displays twelve works, with lengths that range from a maximum of 33.63 meters to a minimum of 4.89 meters: only this latter work is shown unfolded and in full view. Shortly afterwards, Manzoni creates its maximum version, the Line 7200 m long. A guest in Herning, Denmark, of the entrepreneur-patron Aage Damgaard, he worked in the headquarters of the newspaper Herning Avis, where he had at disposal a true continuous roll of printed paper. Gualdoni thus explains the procedure: "By making it run between two metal easels with special rotating axes activated by hand, the artist traces an uninterrupted line thanks to an ink container that ends in a blotter: seeing the size of the roller, the act takes on value that is not only epic but also infinite. After the act, the impressive roller is marked with a title, place, date, signature and fingerprint, then put in a zinc cylinder covered with lead sheets bearing the usual contents in raised lapidary letters. It is clear that such a container aims to have a paradoxically monumental look, and suggest a sense of uncorruptability and lasting that expands the temporal measure implicit in the very idea of the line. Also, Manzoni imagines, and describes, the creation of a series of lines with impressive lengths to be vacuum-sealed in stainless steel containers and to be placed in different parts of the world, the total of which equals that of the earth's circumference". "Now, the crucial point is – concludes Gualdoni – an idea of achrome that is no longer conceived as plastic objectivity, but as a veritable dematerialization and intellectual clarity, as a thought that is known at the minimal limit of physicality". At Palazzo Reale the Lines are represented by seven examples, including the cylinder with the longest Line.
In the January 1960 Azimut show, Manzoni presented new Achromes, decidedly transformed with respect to the previous versions. Manzoni himself declares: "The issue for me is to give a totally white surface, beyond all painting phenomena, all interventions extraneous to the surface's value; a white that is not a polar landscape, an evoking material or a lovely material, a sensation or a symbol or something else; a white surface that is a white surface and nothing more. Better yet: that is and nothing else: being". Manzoni adopts the canvas no longer as a support, but as a surface in and of itself: the signs that run across, according to his minimal geometry, are made by a sewing machine. Gradually, the artist would employ materials like cotton wool, cloth, expanded polystyrene, pebbles, straw, pasteboard, synthetic fibre in creating works of considerable conceptual worth, imbued with his presence. On display there will be a large sequence of Achromes, some of which are decidedly spectacular.
In May 1960 the new Azimut exhibition was dedicated to "pneumatic sculptures", later called Bodies of Air. An inflatable balloon up to a diameter of 80 cm, a tripod (40 cm) to hold it up like a pedestal, a small tube to inflate it and a seal: all is packaged in a wooden case also containing the instructions. The artist establishes the device and the tools, uninterested in its execution, which includes active participation by the viewer or anyone else, indistinctively. The final outcome is a work-sculpture that is essential looking, made of air, weightless: a body, but evoking the more current idea of immateriality. Manzoni also experimented with the possibility of suspending balloons in air thanks to a pneumatic vertical thrust, thus combining immateriality and the subjective absence of gravity. Like the Lines, the Bodies of Air appear like a serial product, executed in great numbers. The packaging calls to mind in certain ways Duchamp's Boîte en valise and announces a practice that would become widespread in the 1960s, with the Fluxus Yearbox leading the way.
As with the Lines, the viewer is asked to carry out an act of pure intellectual sharing, in the absence of the work's physical experience. "Once more – states Gualdoni – Manzoni places the audience in the condition to embrace the artist's authorship on a level of genuine trust: it's a work of art, because it is executed by the artist, and one needs to be fully confident in the proposition. In this case as well, the relationship between the physicality of the thing and its price as a work of art becomes decisive: attributing an economic value to something according to artistic parameters that cannot be verified (the Lines) or which is clearly an assembly of elementary objects without intrinsic worth and any manipulation (the Bodies of Air) makes explicit that the object of the sale is the buyer's acknowledgement of its identity, its existence and the artist's thought. It is 'buying Manzoni', not 'buying a Manzoni'".
Manzoni thus introduces in this case a very interesting variation. If the buyer wants the artist to inflate the balloon, the artistic substance is increased due to his breath and would be paid separately. This variation, which immediately makes the work identifiable with the artist's body, generated the series Artist's Breath. In this case, an inflated balloon that is closed with special seals is placed on a wooden base with a brass plaque. It accurately reproduces a museum caption and bears the name of the artist and the title of the work itself. "The audience – states Gualdoni – is nonetheless placed in the condition to decide if it is willing to attribute an artistic quality to the ordinary acts of an individual's existence, on the basis of the concepts they introduce".
The Eggs, which were born at the same time, were presented in the solo show at Køpcke in Copenhagen in June 1960; they are hard-boiled eggs the artist transforms into works, marking them with his own fingerprint: a body archetype bearing the most conventional form of identification. The enjoyer may eat them, thus physically entering into communion with the artist's identity and existence. The "eggs consecrated with my fingerprint" were presented in July of that same year in Consumazione dell'arte, dinamica del pubblico, divorare l'arte, the last show held at Azimut. The spectators were invited to eat 150 eggs by Manzoni in an authentic happening that, upon first sight, may seem playful but of great significance. The symbolic and conceptual mechanism entails, if the eggs are eaten, that it become a body like Manzoni's, that the viewers present take into their own bodies an artistic physical quantity, fully participating in the artist's experience and in the sacredness that is acknowledged. Instead, if the egg is not eaten but kept in the version as a sculptural object, we find ourselves with a classical case of fetishism, or, more specifically, of something that has a lot to do with evoking the ancient cult of relics. "In fact – Gualdoni declares – the sacrilization of the artist, of his identity and even of his body is one of the artistic aspects that makes Manzoni reflect the most, at that time. The artist's body can be taken in like a sacred body, in many ways, and his work is a relic par excellence, which is highly desirable to possess".
In the text Progetti immediati Manzoni announces other possible experiments, many of which are intended to remain unexplored, above all for technical and economic reasons. He narrates that among these is "a group of air bodies with a diameter of circa 2.5 meters, to be placed in a park: a small device would allow very slow non-synchronized breathing. In that same park I would also place a small forest of pneumatic cylinders that resemble steles which would vibrate with the wind. In the same park I also foresee a sculpture that moves autonomously. This mechanical animal would feed on nature: at night it would stop and close in upon itself: during the day it would move slowly, making sounds and using antennas in search of energy and to avoid obstacles. I am also developing a new series of absolute light bodies that are very small and activated by a tiny independent motor that does not require special installation". This context also gives rise to the notion of the Placentarium, a pneumatic theatre imagined for the Lichtballette, the "light ballets", pure light events that make the viewer immerse himself visually. In a wrapping of 18 metres supported by compressed air, 73 viewers may take their place, where each participant cannot see the other; they are lterally surrounded by a screen, with acoustic and tactile stimuli. This entails awareness of the viewer's body and one's own existence.
Another work on the body and the non-one-way relationship between artist and audience is the Living Work or Living Sculpture. The first version involves Manzoni placing his signature on a pedestal with two models posing like ancient statues, or he places his signature and date directly upon the models. "The Western tradition of nudes – states Gualdoni – where the statue is such a perfect imitation of reality is overturned here with the living being taken into the art circle and its magical atmosphere, in virtue of the artist's signature and sacrilizing". As Manzoni's ideas evolve, the pedestal upon which the models pose becomes the Magical Base, or rather, a wooden structure in the shape of a pyramid that simulates a classical statue pedestal, with a plaque in brass bearing the caption "Piero Manzoni, Living Sculpture". One of these will be on display at Palazzo Reale. Two outlines indicate the position where those who get on the base need to put their feet: for as long as they stay on this Magical Base, that person will be a true Living Sculpture.
Manzoni also intervenes on the rule where the authenticity of a work must be certified. That is why he prints pads of Authenticity Cards just like real ones, which allow the artist to declare the person in question is "starting from the date below an authentic and true work of art". He explains: "In 1959 I considered displaying living people: in 1961 I began signing people, to display them. I add an authenticity card to these works. Also in January 1961 I built the first 'magical base': any person, any object on it, for as long as it stays there, is a work of art . . .". He continues with reference to the work that made him famous: "In May 1961, I created and packaged 90 cans of 'artist's shit' (gr. 30 each) naturally preserved (Made in Italy). In a previous project I attempted to create a vial of 'artist's blood'".
This is a small can (6 cm diameter) that is sealed, with a label bearing in capital block letters "Piero Manzoni", and in Italian, English, French and German "Artist's shit. Contents gr 30 net. Naturally preserved. Made and canned in May 1961". On the lid "Produced by" before the artist's signature, followed by a number for each can. The label on the lower part says "Made in Italy". "The irony is clear – writes Gualdoni – in imitating the typical language of food, and renders explicit the desire to attribute a merchandise-look to an object. By putting excrements on sale Manzoni takes to the limit an idea he had already thoroughly explored regarding the material concreteness of the body and the artistry implicit in any act of his, and, therefore, in his relics".
The height of controversy concerned the matter of worth. Manzoni established the cost of the Artist's Shit by basing himself on an arbitrary equality between excrement/gold, around 700 Lire per gram, at the time, establishing 30 grams for the work.
"What Manzoni put into play – states Gualdoni – is combining the cost of gold, shit and artistry in a single short-circuit both practical and mental: it is the 'cupio dissolvi' of the very idea of value, where we find elements like relics – paradoxically negative – contents and payment for an item/non-item whose nature we cannot ascertain, though only its principle and proclaimed artistry, according to a golden equality that is also problematic".
In autumn 1961 Manzoni is once again in Herning, for another season of work imbued with fervid intuition. Right before the important show Nul at the Stedelijk Museum in Amsterdam, he announced from Herning to his friend Henk Peeters: "I've abandoned the cotton fibre paintings in order to execute ones with long fur. I use different fibre and nylon fibre, which are sold already impregnated with antistatic oil. I have big projects, if I could hold a show in more than one room (and with a lot of money): a room all in white fur, another all in fluorescent white. But alas!" At Herning he created a sphere in rabbit's skin over a parallelepiped of burnt wood, an achrome in the form of a painting with bleached straw, a parallelepiped in bleached straw with a material that reacts to the light placed on a base of burnt wood, a fluorescent window, a new Magical Base. Many of these works will be on display at Palazzo Reale.
In the garden of the Danish factory, Manzoni also placed an iron parallelepiped with a writing in lapidary letters, Socle of the World, base of the world, the quintessence of each Magical Base. In the physical world, the writing is upside-down, because in the world of the mind it is the base that supports the earth and not vice-versa. "It's a declared homage to Galileo – says Gualdoni – he who taught man to see in a new way. This, too, is a way of considering a totally new reality that Manzoni establishes with a clear gesture of burning brilliance".
In March 1962 he inaugurated in Amsterdam the exhibition Nul, his first large-scale public celebration on artistic inventions, of which Manzoni was considered the leader. From his letters to Peeters we know that Manzoni intended to present a series of achromes, among which there were at least one fluorescent and one with cobalt chloride, dating from 1957, as well as eggs with fingerprints, series of fingerprints, lines of varying lengths, including the version measuring 1,140 meters born in the meantime. He also proposed a session where he would sign nude women like Living Sculptures. He also imagined further possibilities. He wished to create an all-fluorescent wall, a line measuring from 7 to 10 kilometres in length, a room filled to the ceiling with Bodies of Air or saturated with his breath and sealed as if it were a single monumental Artist's Breath, a small room painted completely in bright white, as if it were "a lightbox for the viewers". However, he's able to make only two projects. The first is a vast panel with strands of synthetic fibre (1.35 x 3.30 cm). The second is a large-format line made with a continuous roll of printed paper offered by the local newspaper Het Vrije Volk: both works were eventually destroyed. Other achromes were born in the meantime. Manzoni focuses on the serial sequence of cotton balls or bread rolls, on the dimensional possibilities of synthetic fibre, on the surface value of pebbles and tiny balls of expanded polystyrene.
Packages wrapped in paper and sealed with cord, lead and wax as if they were postal packages, presented in pairs and also on display: almost continuations, from an intellectual point of view, of withdrawing the work begun with his Lines and continued with the Artist's Shit.
During this period he also met Jes Petersen, an avant-garde publisher with whom he began planning a monograph of his oeuvre. He conceived it as a publication with 100 pages in translucid plastic, with only the title for text: the perfect incarnation of his living the achrome.
Piero Manzoni. Life and Works would be released in 1963, right after the artist passed away.
On 6 February 1963, at the height of his career and artistic consecration, Manzoni was found dead in his studio on Via Fiori Chiari in Milan.
His city pays homage to him with a show of great scientific worth and strong visual impact, displaying the most important examples of all his inventions, through which he left his mark during the second-half of the 1900s and imposed his quite personal view of the world.
.-.-.
INFORMATION
Piero Manzoni 1933–1963
Curated by Flaminio Gualdoni and Rosalia Pasqualino di Marineo
Palazzo Reale
Piazza Duomo 12 | Milan
26 March – 2 June 2014
Hours:
Monday 14.30–19.30; Tuesday to Sunday 9.30–19.30; Thursday and Saturday 9.30–22.30 Ticket service ends one hour before closing time
Entrance fee
www.mostramanzonimilano.it
Press Office Skira editore
Lucia Crespi tel. 0289415532 – 0289401645 lucia@luciacrespi.it
Press Office Municipality of Milan
Elena Conenna tel. 0288453314 elenamaria.conenna@comune.milano.it