JEAN-MICHEL BASQUIAT – MUDEC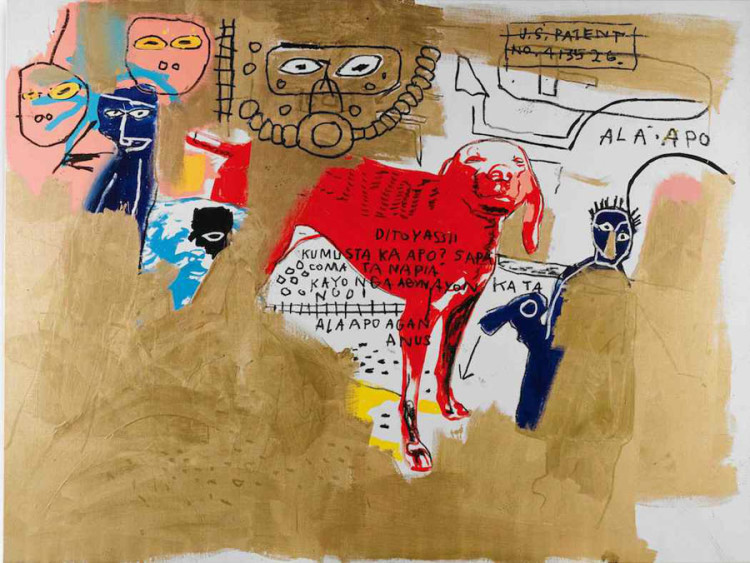 Il MUDEC, Museo delle Culture di Milano apre oggi una grande mostra dedicata a Jean-Michel Basquiat, dove viene messa in scena la passione del grande collezionista Yosef Mucrabi, in maniera cronologica e geografica. L'esposizione presenta circa 140 lavori realizzati tra il 1980 e il 1987 da questo protagonista mondiale dell'arte del secolo da poco terminato.
Nella sua arte tribale, è presente l'uso della scrittura, non solo come protesta, ma anche come puro segno grafico. Basquiat utilizzava un linguaggio istintivo di chiara ascendenza espressionista astratta scatenato, in modo diretto e apparentemente infantile, dalla rabbia, dalla denuncia sociale e dall'orgoglio di essere nero.
Alla fine degli anni Settanta e ai primi anni Ottanta, Jean-Michel Basquiat viveva una realtà newyorkese creativa, ma molto pericolosa e degradata. Gli artisti americani in quel periodo riuscivano però a condividere le loro esperienze di vita tormentate e a collaborare con energia fra di loro in un percorso collettivo.
La prima mostra personale di Basquiat ventenne ebbe luogo proprio in Italia, nel 1981 presso la galleria modenese di Emilio Mazzoli. Sempre un'italiana, la gallerista Annina Nosei, allestì invece la prima personale dell'artista a New York nel 1982. Il gallerista Bruno Bischofberger, propose a Basquiat, Francesco Clemente e Andy Warhol di realizzare una serie di dipinti in collaborazione a 6 mani. Basquiat incoraggiò Warhol a ritornare alla pittura a pennello, Warhol a sua volta, spinse Basquiat a servirsi di serigrafie. L'interazione fra i due artisti era simile al modo in cui i musicisti jazz dialogano fra di loro, improvvisando reciprocamente l'uno sui temi introdotti dall'altro, ma aveva qualcosa del combattimento di due avversari sul ring. Basquiat considerava Andy Warhol un padre spirituale, e quando il rapporto fra di loro terminò per la morte di Andy, Jean-Michel sprofondò nell'eroina e scomparve nel 1988 a soli 27 anni stroncato da un'overdose.
JEAN-MICHEL BASQUIAT
Milan, 28 October 2016 – 26 February 2017
The Museo delle Culture (MUDEC) in Milan will be opening its doors at the end of October to Jean-Michel Basquiat, one of the leading figures on the American and world art scene in the 1980s and one of the best-known artists of our time.
The exhibition forms part of a cultural pathway that juxtaposes items from the MUDEC ethnological collections and "primitive" art with the major artistic movement of our era.
Curated by Jeffrey Deitch, a friend of the artist as well as critic, curator and former director of the MOCA in Los Angeles, and by Gianni Mercurio, curator and writer, the event is an initiative launched by the Milan City Council Cultural Department and 24 ORE Cultura, which is also the producer.
The over 100 works selected for display are mainly loaned by Yosef Mugrabi together with a number of other collectors and institutions. Characterized by the use of humble materials and by their unmistakeable graphic expression of rage, they cover Basquiat's artistic production from 1980 to 1987.
Large-sized works will rub shoulders with items jointly created by the artist and his friend Andy Warhol as well as a series of ceramic plates bearing ironic portraits of artists and other figures.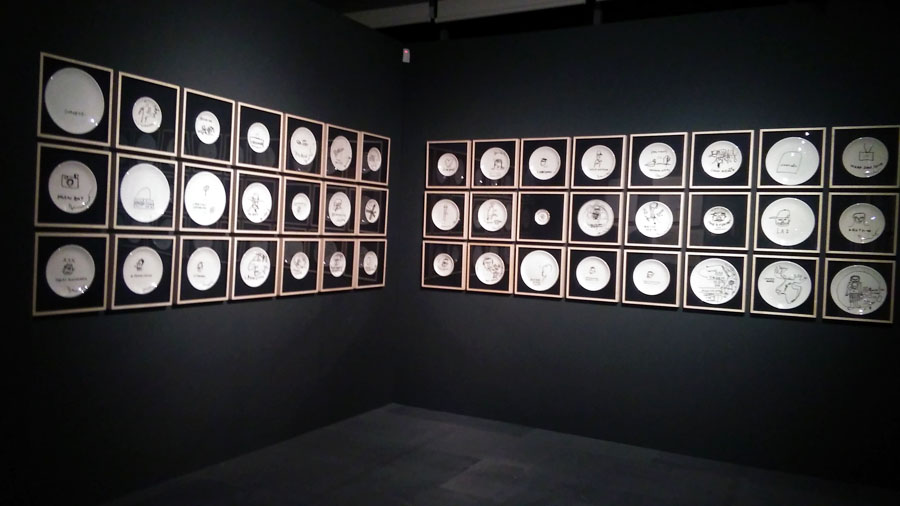 The show is organized so as to offer visitors insight into some important recurrent aspects of Basquiat's work such as his African-American roots, music and especially jazz, his yearning for fame and acknowledgement and sport as well as the human fragility that emerges in many of his self-portraits.
INFO
VENUE & DATES
MUDEC – Museo delle Culture, Via Tortona 56, Milan, 27 October 2016 – 26 February 2017
OPENING HOURS
MON 14.30−19.30 | TUES, WED, FRI, SUN 9.30−19.30 | THURS, SAT 9.30−22.3
PRESS OFFICE
24 ORE CULTURA ‐ GRUPPO 24 ORE
Stefania Coltro | s.coltro@gmail.com | M. +39 349 6108183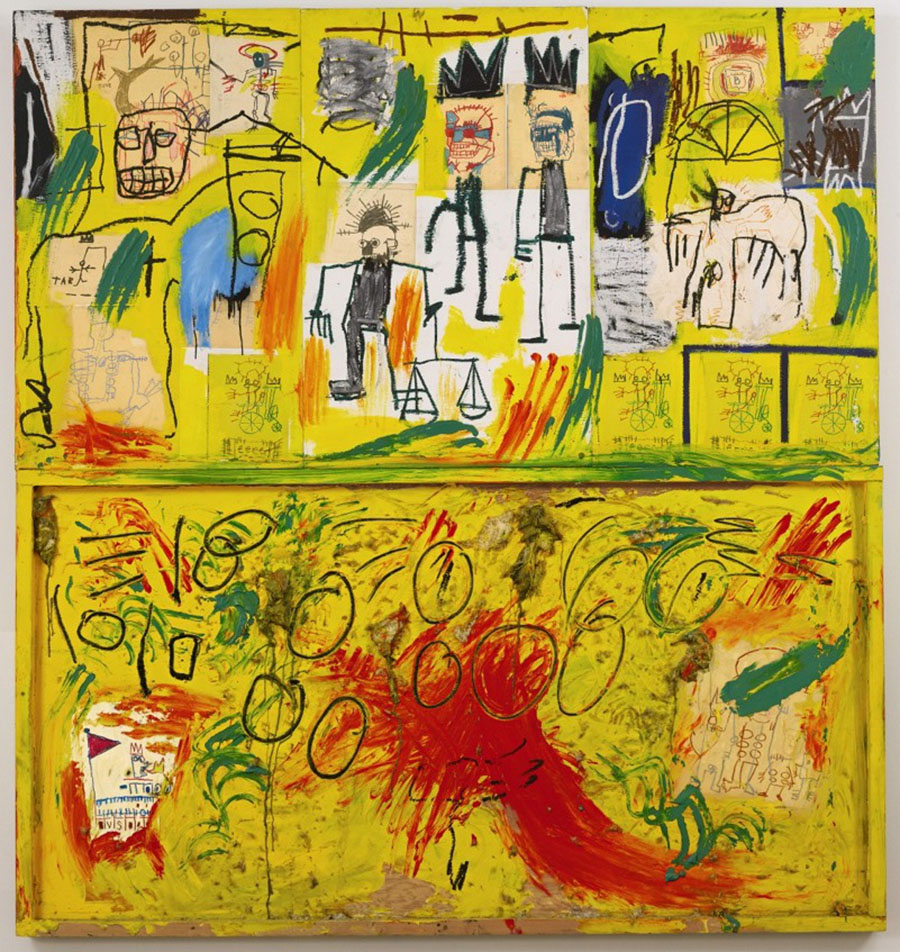 JEAN-MICHEL BASQUIAT
Milano, 28 Ottobre 2016 – 26 Febbraio 2017
A fine ottobre il MUDEC, Museo delle Culture di Milano, apre le sue porte a uno dei protagonisti della scena artistica americana e mondiale degli anni '80, considerato uno degli artisti più noti dei nostri tempi: Jean-Michel Basquiat.
La mostra s'inserisce nel percorso culturale che mette in relazione le collezioni etnografiche del Museo e la cosiddetta "arte primitiva" con i principali movimenti artistici del nostro secolo.
Curata da Jeffrey Deitch, amico dell'artista, critico, curatore ed ex direttore del MOCA di Los Angeles, e da Gianni Mercurio, curatore e saggista, l'esposizione è promossa dal Comune di Milano-Cultura e da 24 ORE Cultura che ne è anche il produttore.
Gli oltre 100 lavori selezionati per la retrospettiva provengono principalmente dalla collezione di Yosef Mugrabi a – cui si aggiungono opere da altri prestatori e istituzioni – e coprono la produzione artistica di Basquiat dal 1980 al 1987: opere caratterizzate dall'uso di materiali poveri e da un segno grafico inconfondibile, pieno di rabbia.
Accanto alle opere di grandi dimensioni, in mostra troveranno spazio anche alcuni lavori frutto della collaborazione con l'amico Andy Warhol e una serie di piatti di ceramica nei quali, con ironia, Basquiat ritrae personaggi e artisti.
Il percorso della mostra aiuterà il visitatore a comprendere e approfondire alcune delle tematiche care all'artista e ricorrenti nella sua opera come le radici afro-americane, la musica e il jazz, il desiderio di fama e riconoscimento, lo sport e la fragilità umana che traspare da molti dei suoi autoritratti.
INFO UTILI
SEDE ESPOSITIVA e DATE
MUDEC – Museo delle Culture di Milano (Via Tortona, 56) dal 27 ottobre 2016 al 26 febbraio 2017.
ORARI
LUN 14.30‐19.30 | MAR, MER, VEN, DOM 09.30‐19.30 | GIO, SAB 9.30‐22.30
Il servizio di biglietteria termina un'ora prima della chiusura
UFFICIO STAMPA
24 ORE CULTURA ‐ GRUPPO 24 ORE
Stefania Coltro | s.coltro@gmail.com | M. +39 349 6108183