PADIGLIONE CINA – 57. LA BIENNALE DI VENEZIA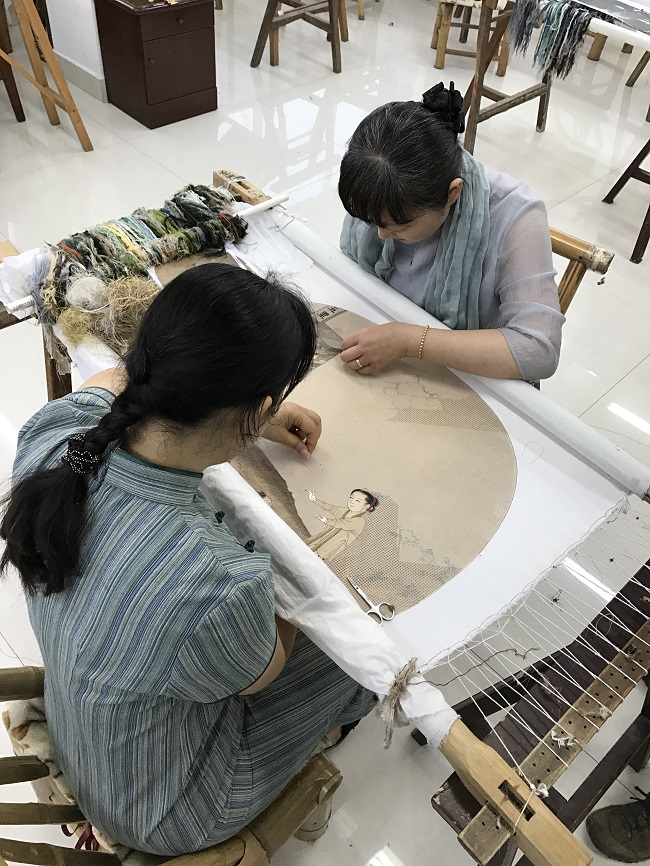 Pavilion of China
at the 57th International Art Exhibition – La Biennale di Venezia
Continuum – Generation by Generation
Curated by Qiu Zhijie
Duration: May 13th 2017– Nov. 26th 2017
Opening: 15:00 May 11th 2017
The 57th International Art Exhibition of La Biennale di Venezia will open to the public from Saturday May 13th until Sunday 26th November 2017. The theme of this year's Biennale Arte is Viva Arte Viva, an exhibition by artists, with artists, and for artists. It puts the artists on the front line and provides them with the opportunity of free expression. The title of this year's Chinese Pavilion is Continuum – Generation by Generation; it is also an exhibition curated by an artist for artists. It brings forward a project about the Chinese understanding of "eternity," and reveals the profound essence of Chinese wisdom. It brings together contemporary art and folk art, and through their interaction, the mystery of long-lasting Chinese culture and Chinese art is interpreted.
Qiu Zhijie, recognized for the multiplicity of his interests and talents as an artist, has been selected as the curator of this exhibition. The mission of the Chinese Pavilion is to capture the energy of continuum or "Bu Xi" in Chinese, to convey the stories about regeneration in ancient texts and new vitality in today's art making, and to capture the transformation and renewal of traditional artisanship.
The images of "Mountain/Sea" and "Ancient/New" representing "Yin/Yang" are the framework for the narration of this exhibition. Two well-known Chinese fables, The Foolish Old Man Removes the Mountains and Jingwei Filling the Sea, provide the imagery that correspond to "mountain" and "sea". Two Song Dynasty paintings, Li Song's Skeleton Fantasy Show and Ma Yuan's Twelve Images of Water Surging have been chosen as the "foreword" for this exhibition. The two works both touch upon the unique characteristics of the Chinese spiritual world, especially the outlook on life, death, and time, which all point to the concept of "Bu Xi."
Two folk artists and two contemporary artists have been commissioned to convey the meaning of the above narrative. Folk crafts and the works of contemporary artists permeate each other.
Suzhou embroidery master Yao Huifen will recreate the Skeleton Fantasy Show through the use of more than a hundred exquisite and unique techniques, and participate in making Tang Nannan's work The Forgotten Sea. Wu Jian'an and shadow play master Wang Tianwen have been collaborating for many years. For this exhibition, they will create new works inspired by the imagery of mountain/sea as well as Ma Yuan's water paintings. Tang Nannan, who was born into a theatrical family, shadow play master Wang Tianwen, Wu Jian'an from Shanghai Jinshan, and Yao Huifen from Suzhou will also produce new collaborative works. Thus the entire exhibition will form a network of intertextual and collective creation. Each artist will collaborate with the other three artists; at the same time, additional curators and artists will collaborate to form a living performance.
Chinese art is not the isolated creation of a single mortal Chinese artist, but is a collective creation across five thousand years. It is a scholarly recital and gathering lasting thousands of years. Chinese artists do not work in solitude. Their creations are always a kind of response, a kind of enlightenment, in anticipation of echoing and of being critiqued and commented upon. This exhibition strives to transform the idea and imagery of "Bu Xi" into archival evidence. A section to display archival documents will be established in the pavilion, showing the educational lineage of these four artists. Unlike the previous Chinese Pavilions, this section is not a mere supplement, but the spiritual essence of this exhibition.
Every Chinese artist has his or her own educational lineage, and at the same time he or she is also a teacher. As long as they are creating, their teachers will never die. This kind of overlaying discourse and echoing of folk art and fine art, new art and traditional art, creates an energy field of "Bu Xi". This is different from the way of individual creation, and is the primary characteristic of Chinese art and civilization as it has passed from one generation to the next for thousands of years. Contemporary Chinese art stems from the same lineage. This is the Chinese response to Viva Arte Viva.
The Chinese Pavilion in the 57th International Art Exhibition of La Biennale di Venezia will be supported by the Ministry of Culture of the People's Republic of China, commissioned by China Arts and Entertainment Group, with contributors including Shanghai Ming Contemporary Art Museum and Beijing Times Art Museum, and partnering with institutions including Ming Yuan Group and Bloomage International Investment Group. Technical support is form Hongri Lighting, and new media art production partners include Shanghai Helu Culture Communication Co. Ltd and Shanghai Mana Network Co. Ltd. The Artistic Coordinator is Davide Quadrio in collaboration with Arthub. In the six months of the exhibition, the Chinese Pavilion will not only offer a journey through five thousand years in various art forms, but will also provide a multi-dimensional experience through different kinds of public interaction. The 180 days play of "Bu Xi" will enable the quintessence of Chinese culture to shine in the Adriatic Sea.
Press Contact
PCM Studio di Paola C. Manfredi via Goldoni, 38 | 20129 Milano
press@paolamanfredi.com | T. +39 02 87286582
Federica Farci | federica@paolamanfredi.com | T. +39 342 0515787
biennalecn@126.com | +86-10 64003572
Padiglione Cina
57. Esposizione Internazionale d'Arte – La Biennale di Venezia
Continuum – Generation by Generation
A cura di Qiu Zhijie
13 maggio 2017 – 26 novembre 2017
Anteprima per la stampa: 10 maggio 2017, dalle ore 11.00 alle 16.00
Opening: 11 maggio 2017, ore 15.00
La 57. Esposizione Internazionale d'Arte della Biennale di Venezia aprirà al pubblico da sabato 13 maggio a domenica 26 novembre 2017. Il tema scelto per questa edizione della Biennale Arte è Viva Arte Viva, immaginando una mostra fatta dagli artisti, con gli artisti e per gli artisti. Il progetto espositivo pone gli artefici della creazione in prima linea, garantendo loro l'opportunità di esprimersi in totale libertà. Il Padiglione Cina accoglie l'invito e presenta un progetto espositivo curato da un artista per gli artisti, dal titolo Continuum – Generation by Generation. La mostra propone una riflessione incentrata sul concetto di 'eternità': ponendo in dialogo arte contemporanea e arte vernacolare, offre una chiave di lettura del misterioso protrarsi della tradizione cinese nella produzione artistica, nel corso dei secoli.
Qiu Zhijie, artista universalmente apprezzato per la grande versatilità espressiva e la molteplicità di interessi che lo caratterizzano, è stato chiamato a curare questa esposizione. La missione che il Padiglione Cinese si pone è quella di catturare l'energia del continuum – o del "Bu Xi" così come definito nella cultura cinese – al fine di ritrovare nella vitalità che caratterizza il fare arte ai nostri giorni quel valore di rigenerazione narrato dai testi antichi, registrando le trasformazioni e il rinnovamento nelle arti applicate tradizionali.
Le immagini antitetiche 'montagna/mare' e 'antico/nuovo', che nel loro insieme rappresentano l'equilibrio perfetto dello 'Yin/Yang' cinesi, costituiscono la cornice entro la quale di sviluppa il percorso espositivo. Due favole cinesi molto note, Il vecchio sciocco che rimuove le montagne e Jingwei che riempie il mare, saranno il serbatoio immaginifico da cui ricavare visioni corrispondenti ai concetti di 'montagna' e 'mare'.
Due opere emblematiche del periodo della Dinastia Song (X – XI Sec.): Skeleton Fantasy Show di Li Song e Dodici immagini dell'acqua che cresce di Ma Yuan sono state scelte per introdurre il pubblico alla mostra in quanto entrambe riferite agli aspetti più importanti dell'universo spirituale cinese: la visione della vita, della morte e del tempo, che insieme definiscono il concetto di "Bu Xi."
Due artisti tradizionali e due artisti che utilizzano i linguaggi contemporanei delle arti visive sono stati scelti per rappresentare il significato di questa narrazione. Artigianato e opere d'arte contemporanea si influenzano a vicenda. La maestra di ricamo 'Suzhou', Yao Huifen, ricreerà l'immagine dello Skeleton Fantasy Show attraverso l'utilizzo di oltre un centinaio di tecniche diverse, molto ricercate, e parteciperà poi alla realizzazione dell'opera di Tang Nannan The Forgotten Sea. Wu Jian'an e il maestro del Teatro delle Ombre Wang Tianwen, che hanno già collaborato insieme in passato, daranno vita a nuovi lavori caratterizzati da motivi montani e marittimi, ispirati alla pittura acquatica di Ma Yuan. Tang Nannan, proveniente da una famiglia di teatranti, Wang Tianwen, maestro di ombre cinesi, Wu Jian'an proveniente dal distretto di Jinshan e Yao Huifen da Suzhou collaboreranno per dare vita a un'opera collettiva. L'intero allestimento appare come un network di rimandi intertestuali e creazioni corali: ogni artista collaborerà con gli altri tre e, allo stesso modo, altri curatori e artisti parteciperanno al flusso creativo con performance e happening che renderanno il Padiglione Cinese uno spazio in costante evoluzione. In questa rete di scambi reciproci, le tradizioni sono accolte, reinterpretate e di nuovo tramandate.
L'arte cinese non è mai intesa come la creazione isolata di un singolo artista, ma un'opera collettiva che attraversa cinque millenni, una manifestazione colta del genio creativo, una raccolta di idee che si perpetua da secoli. Gli artisti cinesi non lavorano in solitudine, le loro opere sono sempre una sorta di risposta, una specie di illuminazione: l'anticipazione di un eco, di una rielaborazione critica, di un commento che seguirà al suo manifestarsi.
Il Padiglione presentato alla 57. Biennale porterà nel cuore del percorso espositivo un archivio che ambisce a trasformare l'idea di "Bu Xi" in documenti e testimonianze concrete che dimostrino le discendenze linguistiche dei quattro artisti. Diversamente dalle precedenti edizioni, questa sezione non è un mero supplemento alla mostra, ma ne costituisce l'essenza spirituale.
Ogni artista cinese ha un suo lignaggio educativo ed è a sua volta insegnante di qualcun altro; finché continuerà a fare arte, il suo maestro non morirà mai. Questa sorta di discorso universale nel quale sono evidenti i richiami alle esperienze vernacolari, alle arti applicate, ai nuovi linguaggi e alla tradizione espressiva, creerà un campo energetico di "Bu Xi". Un dinamismo che rende l'arte cinese un dispositivo completamente autonomo e unico rispetto alla cultura occidentale fondata piuttosto sull'intuizione individuale, ed è il segreto che la civiltà cinese tramanda da migliaia di anni, di generazione in generazione. È questa la risposta del Padiglione Cinese a Viva Arte Viva.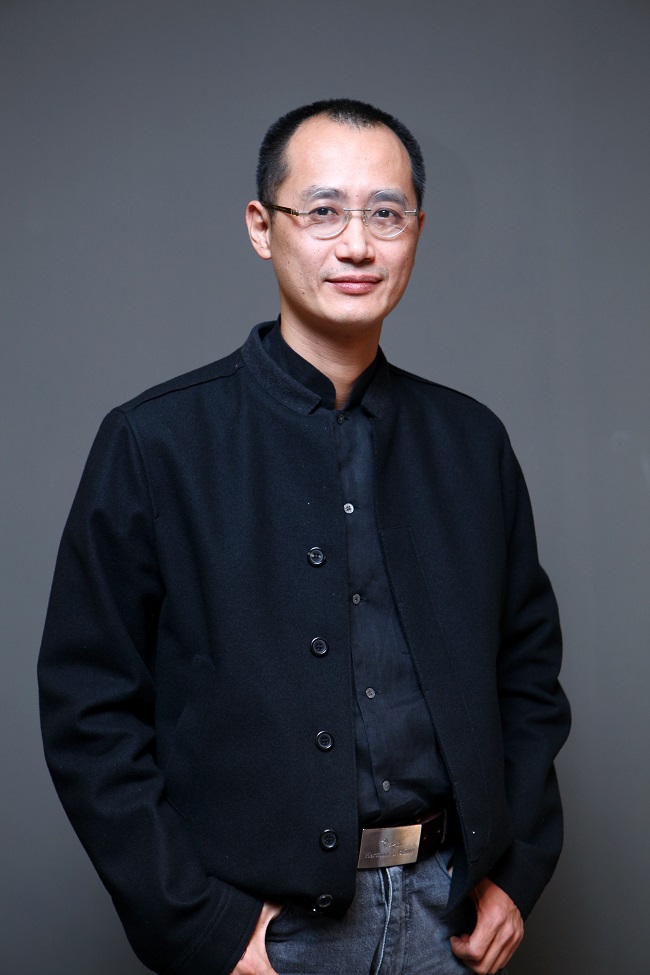 Il Padiglione Cina alla 57. Esposizione Internazionale d'Arte della Biennale di Venezia è supportato dalla Repubblica Popolare Cinese, commissionato dal China Arts and Entertainment Group con il contributo di Shanghai Ming Contemporary Art Museum e Beijing Times Art Museum, in collaborazione con le istituzioni Ming Yuan Group e Bloomage International Investment Group. Il supporto tecnico è offerto da Hongri Lighting, Shanghai Helu Culture Communication Co. Ltd e Shanghai Mana Network Co. Ltd. Il coordinamento artistico è affidato a Davide Quadrio in collaborazione con Arthub.
Nei sei mesi di esposizione, il Padiglione Cina non offrirà solo un viaggio attraverso cinque secoli di storia nelle diverse forme di espressione artistica che caratterizzano la produzione locale ma permetterà al visitatore di vivere una vera e propria esperienza multisensoriale interattiva, grazie a diverse forme di coinvolgimento studiate appositamente per il pubblico.
I centottanta giorni che libereranno lo spirito dello "Bu Xi" saranno in grado di evocare la quintessenza della cultura cinese permettendole brillare sulla superfice del Mare Adriatico."