PALAZZO LITTA CULTURA – AFRICAAFRICA – MILAN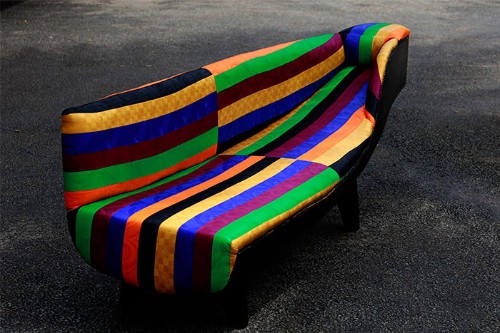 Palazzo Litta
Africa Africa, exploring the Now of African design and photography
Corso Magenta 24 Milano
15 Marzo – 2 Aprile
da giovedì a domenica dalle 12.00 alle 19.00
info@palazzolittacultura.org
Palazzo Litta Cultura, il progetto culturale nato dalla collaborazione tra il Ministero dei beni e delle attività culturali e del turismo per la Lombardia e MoscaPartners, prosegue nel 2018 la sua esplorazione del mondo contemporaneo, spostandosi dal Giappone all'Africa con la mostra AfricaAfrica, exploring the Now of African design and photography, curata per il design da Elisa Astori per MoscaPartners, con il contributo della designer sudafricana Cara Judd e per la fotografia da MIA Photo Fair Projects in collaborazione con Maria Pia Bernardoni, curatrice dei progetti internazionali di LagosPhoto Festival. La mostra è patrocinata dall'Ambasciata della Costa d'Avorio, dal Consolato del Sud Africa e dal Consolato del Burkina Faso.
Con uno sguardo sulla progettualità contemporanea dell'Africa subsahariana ancora una volta design, fotografia, musica e cinema si intrecciano nella programmazione in una proposta interdisciplinare: ventidue creativi, attraverso quaranta prodotti di design dell'ultimo biennio (2016-2017) e cinquantacinque opere fotografiche, esprimono il loro inedito punto di vista restituendo l'immagine di una realtà dinamica, innovativa e vitale.
Birsel&Seck, Stephen Burks, Hamed Ouattara, Ousmane Kouyate, Inoussa Dao, Haeth Nash, Gonçalo Mabunda, Jean Servais Somian, Peter Mabeo, Pate, Francis Kéré, Nifemi Marcus Bello, Cara/Davide i designer in mostra, che dialogano con i fotografi Joana Choumali, Siwa Ngoboza, Nobukho Nqaba, Maurice Mbikayi, Andile Buka, Osborne Macharia e Omar Victor Diop.
BonelliErede ha deciso di supportare la mostra di fotografia AfricaAfrica in qualità di sponsor. Un impegno che segue quello di Partner del Padiglione del Sudafrica all'ultima Biennale d'Arte a Venezia e dimostra come BonelliErede sia particolarmente interessato a tutto ciò che riguarda il continente africano, compresa la rapida crescita del mercato dell'arte, partecipando con interesse anche a iniziative legate all'arte contemporanea in Africa, continente in cui opera con due sedi in Egitto e in Etiopia.
I prodotti sono stati concessi da Moroso Spa per Birsel&Seck, Dedon per Stephen Burks, Riva 1920 per Francis Kéré.
Exhibition partner è lo storico marchio olandese Vlisco che in mostra racconta le tinte e la creatività africana attraverso i tessuti selezionati per l'allestimento e attraverso due video, l'afro-futuristico short film An Alien in Town di Daniel Obasi e un'intervista allo stesso direttore artistico.
Partner Tecnici della mostra di design: Foscarini Illuminazione e De Castelli. Partner Tecnici della mostra fotografica: Hahnemühle FineArt per la stampa fine art su carta Photo Rag® Baryta e BIG / CiaccioArte. La mostra è prodotta in collaborazione con il Festival del Cinema Africano, Asia e America Latina.