FIERA MILANO APPOINTS NICOLA RICCIARDI AS MIART'S NEW ARTISTIC DIRECTOR FOR THE NEXT THREE YEARS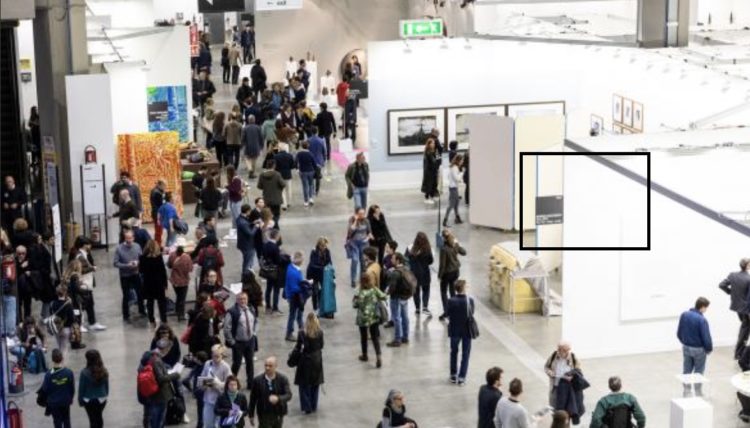 STARTING FROM OCTOBER, RICCIARDI WILL LEAD THR TWENTY- FIFTH EDITION OF MIART, SCHEDULED TO TAKE PLACE FROM THE 17 TO THE 19 OF SEPTEMBER 2021
Milan, 11 September 2020 – Nicola Ricciardi is miart's new Artistic Director for 2021- 2023.
Born in 1985, Ricciardi is a curator and contemporary art critic with an international background. He leaves the post of Artistic Director of OGR – Officine Grandi Riparazioni di Torino – to succeed Alessandro Rabottini, who is leaving miart after four years of work at the head of the international modern and contemporary art fair organised by Fiera Milano.
The choice made by Fiera Milano reveals a desire to continue along the path traced by the miart team since 2013, first under the artistic direction of Vincenzo de Bellis (2013 – 2016) and then with Alessandro Rabottini (2017 – 2020).
"I am embracing this new challenge with enthusiasm", says Nicola Ricciardi, "and hope to spend the next three years consolidating miart as a point of reference for Italian and international galleries, artists and collectors. Whilst guaranteeing solidity and continuity in relation to the path mapped out before me, with intelligence and foresight, by Vincenzo de Bellis and Alessandro Rabottini, I also intend to ensure that miart adheres to the boundaries of a world that has undergone inevitable change. I am honoured and grateful to Fiera Milano for giving me this opportunity and trusting me, and I will be forever grateful and indebted to OGR Torino for having shaped me professionally and personally over the past four years. I would particularly like to thank the management, my colleagues and my many travelling companions who, from 2016 to the present day, have shared with me the dream of building from scratch a cultural institution that is now internationally acknowledged and appreciated.".
miart 2021 si terrà dal 17 al 19 settembre e si posiziona dopo il Salone del Mobile e prima della Milano Fashion Week
Milano, 14 dicembre 2020 – miart, la fiera internazionale d'arte moderna e contemporanea di Milano, organizzata da Fiera Milano e la prima sotto la direzione artistica di Nicola Ricciardi, inizialmente programmata nel tradizionale mese di aprile, è stata calendarizzata dal 17 al 19 settembre 2021 (con preview il 16 settembre).
Dopo l'edizione online del 2020, che ha permesso di mantenere in contatto galleristi, collezionisti, professionisti del mondo dell'arte e pubblico, miart ha trovato nell'ideale finestra tra il Salone del Mobile (5-10 settembre) e la Milano Fashion Week (21-27 settembre) la giusta collocazione.
La decisione nasce da un'attenta valutazione mirata a non compromettere l'attrattività di miart che da sempre si è contraddistinta per la sua vocazione internazionale. Infatti, le nuove date permetteranno alla manifestazione di mantenere questa importante e fondamentale caratteristica.
L'obiettivo è di costruire una fiera che sia un'opportunità di rilancio solida e credibile: un'edizione "fisica" arricchita e completata da una experience digitale grazie a una piattaforma online che sarà in grado di proporre innovativi contenuti multimediali e nuovi modi di comunicare per amplificare ulteriormente il dialogo tra moderno e contemporaneo caratteristico di miart.
Come tutti gli anni, miart sarà l'epicentro della Milano ArtWeek, un ricco calendario, di eventi e inaugurazioni, promosso con il Comune di Milano Cultura, che riunisce le maggiori istituzioni pubbliche e fondazioni private della città.
L'appuntamento con miart 2021 è fissato da venerdì 17 a domenica 19 settembre 2021, a fieramilanocity.