MIART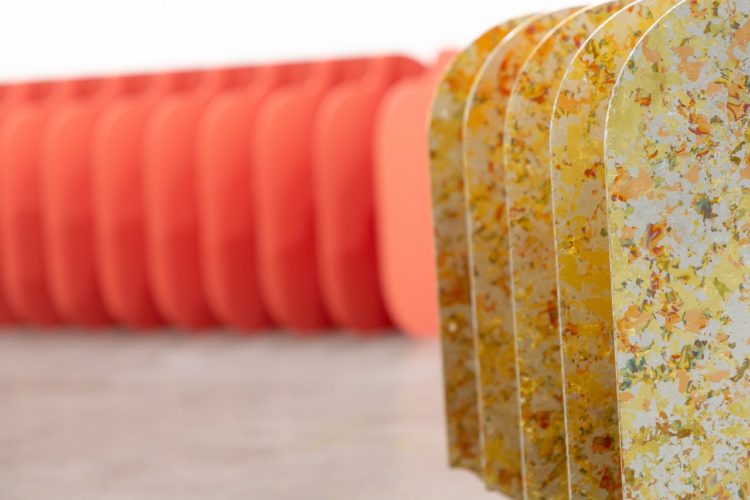 The next edition of
#miart
taking place on
1–3 April 2022
at fiermilanocity_MiCo, Milan.
miart
1-3 aprile 2022
anteprima VIP 31 marzo, su invito
fieramilanocity_MiCo – viale Scarampo, Milano
miart 2022
1 – 3 april fieramilanocity_MiCo Milan
miart 2022
150 galleries from 21 countries: from 1 to 3 April 2022, miart, the international modern and contemporary art fair organised by Fiera Milano, returns, confirming the dates announced and repositioning itself, as is traditional, in spring.
In an April full of important events for the art world, miart will be the first art fair of 2022 organised in Italy and among the first in Europe: the symbolic start of a new phase, the first movement of a possible new symphony.
In the second edition headed by Nicola Ricciardi, miart strengthens its international scope and puts the link with the city back at the centre, once again playing a leading role inside and outside the exhibition centre.
Milan, 7 February 2022 – miart is back in spring: confirmed from 1 to 3 April 2022, with a VIP preview on 31 March, the twenty-sixth edition of the international modern and contemporary art fair in Milan organised by Fiera Milano and for the second time managed by Nicola Ricciardi.
Just seven months after the 2021 edition, which was exceptionally organised in September, with 150 galleries operating from 21 countries, miart will be the first art fair of 2022 in Italy and one of the first in Europe: an unmissable appointment for the public and Italian and international collectors in search of the great masterpieces of the early twentieth century as well as the creations of the latest generations of artists and designer.
miart 2022 welcomes back all the main italian galleries and strengthened its international reach and overall quality thanks to several remarkable newcomers and a solid group of galleries returning to Milan after a few years break. These include: Alfonso Artiaco (Naples), Cardi Gallery (Milan, London), ChertLüdde (Berlin), Ciaccia Levi (Paris), C L E A R I N G (New York, Bruxelles, Beverly Hills), Galleria Continua (San Gimignano, Beijing, Les Moulins, Havana, Rome, Sao Paolo, Paris, Dubai), Raffaella Cortese (Milan), Corvi-Mora (London), Monica De Cardenas (Milan, Zuoz, Lugano), Volker Diehl Gallery (Berlin), Galleria dello Scudo (Verona), Galleria d'Arte Maggiore G.A.M. (Bologna, Paris, Milan), kaufmann repetto (Milan, New York), Galerie Peter Kilchmann (Zurich), KLEMM'S (Berlin), Andrew Kreps Gallery (New York), KÖNIG GALERIE (Berlin), galerie Lange + Pult (Zurich, Auvernier), Lelong & Co. (Paris, New York), Madragoa (Lisbon), Magazzino (Rome), Mai 36 Galerie (Zurich), Gió Marconi (Milan), Mazzoleni (London, Turin), Meyer Riegger (Berlin), FRANCESCA MININI (Milan), Galleria Massimo Minini (Brescia), Misako & Rosen (Tokyo), Montrasio Arte (Milan, Monza), Galleria Franco Noero (Turin), P420 (Bologna), Michel Rein (Paris, Bruxelles), Repetto Gallery (London), ROBILANT + VOENA (London, Milan, New York, Paris), LIA RUMMA (Milan, Naples), Richard Saltoun Gallery (London, Rome), Sans titre (2016) (Paris), Smac gallery (Cape Town, Johannesburg, Stellenbosch), Tornabuoni Arte (Florence, Milan, Forte dei Marmi, Crans Montana, Paris), Vistamare (Pescara, Milan), Galerie Hubert Winter (Vienna), e ZERO… (Milan).
All the projects have been carefully selected by a committee with the goal of presenting a coherent and orderly combination, promoting dialogues between galleries and between iconic artists and new talents, honoring tradition while looking to the future.
There are three sections in which the galleries are organised: Established, the main section of miart that hosts, for the first time together, galleries exhibiting works of the most contemporary and those dedicated to the art of the twentieth century, not forgetting those active in the field of collectible and designer design, offering a selection that ranges from the masters of the twentieth century to the most recent productions; Decades, curated by Alberto Salvadori, that explores the history of the 20th century through a succession of monographic projects dating from the 1910s to the 2010s; Emergent, curated by Attilia Fattori Franchini, introducing young galleries whose programming focuses on the latest generations.
The goal of the 26th edition is to kick off a new phase, the first movement of a possible new symphony.
The first movement – the theme chosen for this edition – the name of the beginning of a "multi-part musical form", represents the desire to speed up a sector that today, after a positive autumn season of international fairs, feels ready to lengthen its stride and take a leap forward.
It will be precisely this term that will define a series of initiatives and collaborations with realities and institutions belonging to the world of music, dance, performance, aimed at ensuring that miart is primarily a stimulus to move, all together – gallery owners, collectors, artists, citizens and visitors – in search of the perfect execution of a symphony possible only through collaboration and cohesion.
The fair will also be the occasion for a new edition of the Milano Art Week, the popular event—developed in collaboration with the Department of Culture of the Municipality of Milan—that spread across the city celebrating the major local public institutions and private foundations. All the main exhibitions of the season are scheduled to open during miart, including Elmgreen & Dragset at Fondazione Prada, Artur Zmijewski at PAC – Pavilion of Contemporary Art, Yuli Yamagata at Ordet, and Steve McQueen at Pirelli HangarBicocca. In addition, it will be possible to visit the shows already open in town, such as the large collective on Tiziano and his peers at Palazzo Reale, Anicka Yi at Pirelli HangarBicocca, and Miriam Cahn at Fondazione ICA.
A complete calendar of initiatives will be soon available on miart's website. More information about partnerships, special projects, prizes, and more will be announced in a press conference scheduled at the beginning of March.