ALL THE WORLD'S FUTURE – 56° BIENNALE DI VENEZIA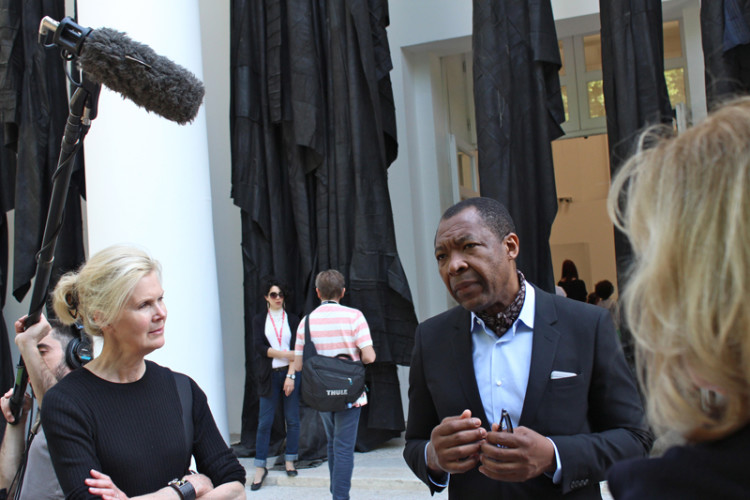 All the World's Futures
Venezia (Arsenale e Giardini), 9 maggio – 22 novembre 2015
(vernice 6, 7 e 8 maggio 2015)
Aperta alla stampa dal 6 al 7 maggio, e al pubblico da sabato 9 maggio a domenica 22 novembre 2015, ai Giardini della Biennale e all'Arsenale e in varie sedi nel centro storico di Venezia, la 56. Esposizione Internazionale d'Arte dal titolo All the World's Futures, diretta da Okwui Enwezor e organizzata dalla Biennale di Venezia presieduta da Paolo Baratta.
Sono 89 le Partecipazioni nazionali negli storici Padiglioni ai Giardini, all'Arsenale e nel centro storico di Venezia, mentre i paesi presenti per la prima volta sono 5: Grenada, Mauritius, Mongolia, Repubblica del Mozambico, Repubblica delle Seychelles. Altri paesi partecipano quest'anno dopo una lunga assenza: Ecuador (1966, poi con l'IILA), Filippine (1964), Guatemala (1954, poi con l'IILA).
Il Padiglione Italia all'Arsenale, organizzato dal Ministero per i Beni e le Attività Culturali con la PaBAAC – Direzione Generale per il paesaggio, le belle arti, l'architettura e l'arte contemporanee – è curato quest'anno da Vincenzo Trione.
Gli Eventi Collaterali ufficiali ammessi dal curatore e promossi da enti e istituzioni internazionali sono 44, con mostre e iniziative in vari luoghi della città.
All the World's Futures forma un unico percorso espositivo che si articola dal Padiglione Centrale (Giardini) all'Arsenale, includendo 136 artisti dei quali 89 presenti per la prima volta, provenienti da 53 paesi. 159 sono le nuove produzioni realizzate per questa edizione.
Consegnati i Leone d'oro per la migliore Partecipazione nazionale alla Repubblica dell'Armenia – Armenity / Haiyutioun. Contemporary artists from the Armenian Diaspora – Commissario: Ministero della Cultura della Repubblica dell'Armenia. Commissario Aggiunto: Art for the World Europa, Mekhitarist Congregation of San Lazzaro Island, Embassy of the Republic of Armenia in Italy, Vartan Karapetian. Curatore: Adelina Cüberyan von Fürstenberg. Sede: Monastero e Isola di San Lazzaro degli Armeni.
Leone d'oro per il miglior artista di All the World's Futures a Adrian Piper The Probable Trust Registry: The Rules of the Game #1–3 (USA, 1948; Arsenale, Corderie).
Leone d'argento per un promettente giovane artista di All the World's Futures a Im Hueng-Soon Factory Complex (Corea del Sud, 1969; Arsenale, Artiglierie) Nell'ambito della Biennale, palcoscenico mondiale dell'arte contemporanea, da anni l'Arsenale, per le sue caratteristiche specifiche, propone sempre qualcosa che possa sbalordire pubblico e addetti ai lavori, ma non da meno altri padiglioni ai Giardini.
Le buone proposte si possono vedere anche in vari padiglioni sparsi nella città storica di Venezia. Ne citiamo alcuni che abbiamo visitato. Tra questi le Filippine a Palazzo Mora, rappresentato dall'artista Josephine Turalba con le sue calzature-sculture indossabili fatte di cartucce e pallottole; il pubblico le poteva indossare naturalmente togliendosi le proprie.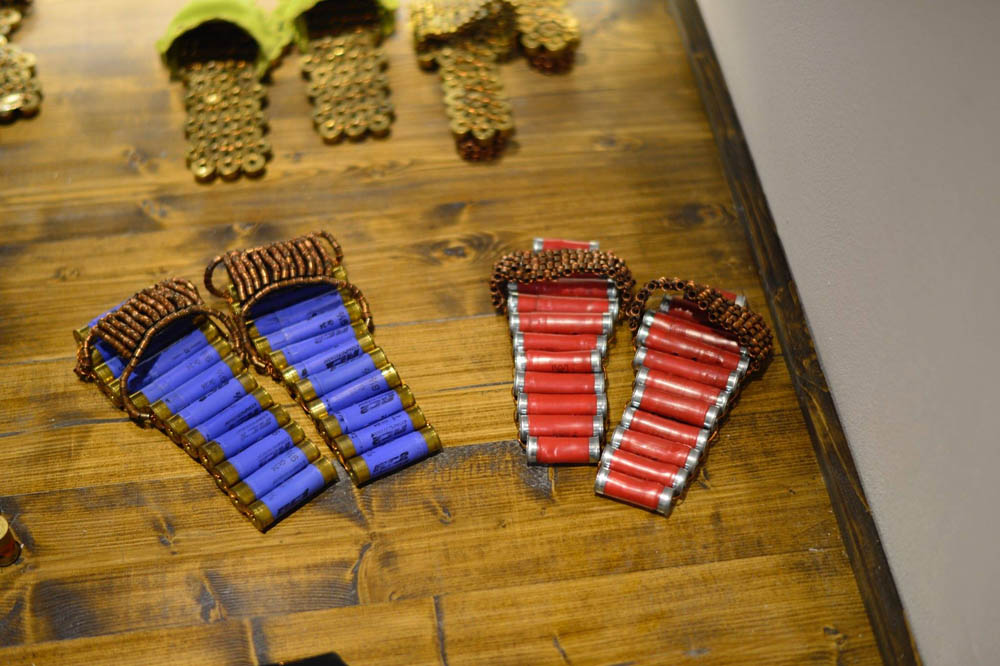 Altri artisti: Carole A. Feuerman, Yoko Ono, Lawrence Weiner, Daniel Buren, Hermann Nitsch, il Padiglione della Mongolia per la prima volta espositivo alla biennale con l'artista Enkhbold Togmidshiirev e la curatrice e commissaria Gantuya Badamgarav.
Ospite d'onore, invitato dall'European Cultural Centre, l'artista e direttore della London Biennale (David Medalla, filippino e l'artista, curatore Adam Nankervis). Medalla il 20 agosto 2015 sarà ospite per un convegno proprio al padiglione delle Filippine (Palazzo Morra).
Segnaliamo anche l'ottimo padiglione della Macedonia e la sua coordinatrice Giada Pelliccari, il Giappone (splendida e suggestiva installazine), la Russia, come sempre ben rappresentata, gli Usa, la Gran Bretagna, Slovena, Brasile, Francia, Islanda, Lussemburgo, Azerbaijan, Turchia, l'Argentina con l'artista performer Bellesteros Ernesto, il padiglione Italia curato da Vincenzo Trione ben rappresentato (tra gli artisti segnaliamo l'opera di Marzia Migliora).
Alcuni collaterali: Glass Stress 2015 Gotika della Fondazione Berengo a Palazzo Franchetti, Congratulations di Patricia Cronin e Koen Vanmechelen, Sean Scully e Land Sea a Palazzo Falier, My east is west a Palazzo Benzon, Materia Celeste Scoletta della Bragora presente la brava Marialuisa Tadei, Fronties Remagined Castello 1610, Roberto Sebastian Matt, The Pool NYK Palazzo Cesari, Tagore Foundation International, per ricordare Padiglione Tibet, concomitante alla biennale, ottimamente curato dall'artista Ruggero Maggi, augurandoci che possa entrare ufficialmente alla Biennale veneziana come stato asiatico indipendente. Buona fortuna.
Gruppo Sinestetico (Albertin, Sassu, Scordo)
Photogallery – Position the cursor on the images to view captions, click on images to enlarge them.
Posizionare il cursore sulle immagini per leggere le didascalie; cliccare sulle immagini per ingrandirle.