LUCILLA MELONI, KINETIC AND PROGRAMMATIC ART, THE ART OF MOVEMENT, EDIEUROPA GALLERY | ROME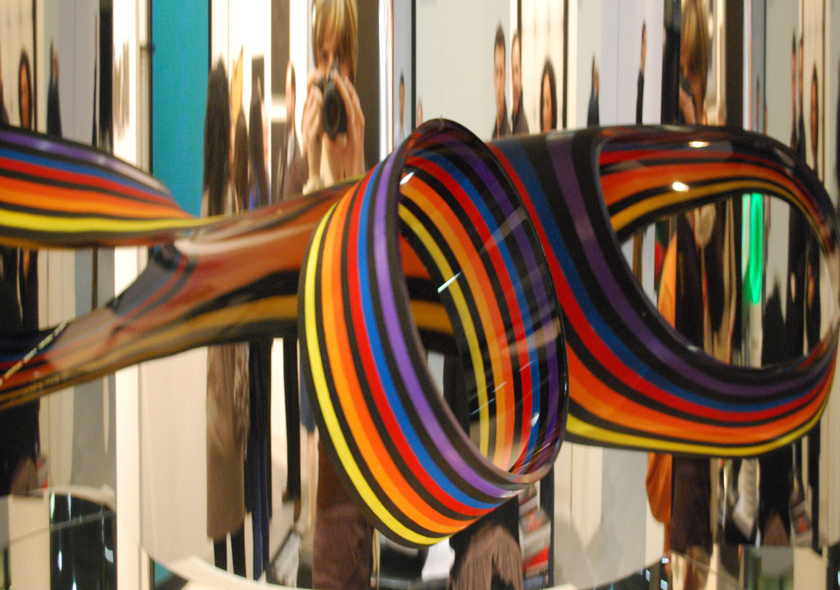 KINETIC AND PROGRAMMATIC ART – THE ART OF MOVEMENT
Exhibition by Lucilla Meloni
Opening: Sunday 21st november 2010 from 11:00 to 14:00
21ST November 2010 – 12nd February 2011
Edieuropa Gallery – QUI arte contemporanea
Opening hours: 11,00 – 19:00. Closed on Monday and Holidays.
Tel. 06 64760172 – Fax 06 68805795 – E-mail: edieuropa@tiscali.it
Piazza Cenci, 56 – 00186 Roma
Text by Vittoria Biasi
The sixties have been passed through languages tending to deal or to reopen different problems, announced by historical avant-garde movements, through the exhibition of monochrome works that hint to the pathway of cognizance and works that reach the real dynamism asking for movement,  the shift of view.
In the kinetic art the movement leads the direction of work, the audience is a witness to. The monochrome and kinetic art are the meaningful polarity of the perceptive research. There have been discussions about the programmatic art since 1962. It proposes works realized according to calculations that scan temporal replays or variations and it allows formal and chromatic variations.
The internationality of kinetic art involved the Italian groups in the larger landscape of cultural world, while in Rome the Superintendent of National Modern Art Gallery, Palma Bucarelli introduced the collection of kinetic and programmatic art.
After many years Edieuropa Gallery proposes a "recognition" of the movement  through an international collective exhibition with more than 40 works, currently named  Kinetic and Programmatic Art. The art of movement by Lucilla Meloni.
The exhibition proposes the fathers of kinetic art who worked from the end of 1940 on  (Yacov Agam, Martha Boto, Pol Bury, Frank Malina, Nicolas Schoffer, Jesus Rafael Soto, Luis Tomasello, Gregorio Vardanega). Only Bruno Munari and Victor Vasarely from 1930 on. Somemore works of emerging artists during the sixties: T Group (Giovanni Anceschi, Davide Boriani, Gianni Colombo, Gabriele De vecchi, Grazia Varisco), N Group (Alberto Biasi, Ennio Chiggio, Tony Costa, Edoardo Landi, Manfredo Massironi), Groupe de Recherche d'Art Visuel – GRAV (Julio Le Parc, Francisco Sobrino, François Morellet, Yvaral, Horatio Garcia Rossi, Hugo De Marco) Carlos Cruz Diez, Getulio Alviani, Dadamaino, Antonio Barrese/MID and at the end the languages of Daniele Statera.
The observer can live the real movement  inside the work either with the simple move of his eyes or by hand's or electromechanical animation. The forms have divided into two or increase  under his stare and he can start unforeseen figural sequences by activating an electronic switch.
The eye is deep in a whole series of images that seeks new paths.
Vittoria Biasi
Translated by Salvatore Rollo at salvatore_rollo@fastwebnet.it
Photo: Joel Stein "Anamorphose", 1967-2001, acciaio specchiante, legno, elemento mobile, cm 61x74x31.