CURTAIN RISES ON FLORIDA'S RENOWNED MILHOUS COLLECTION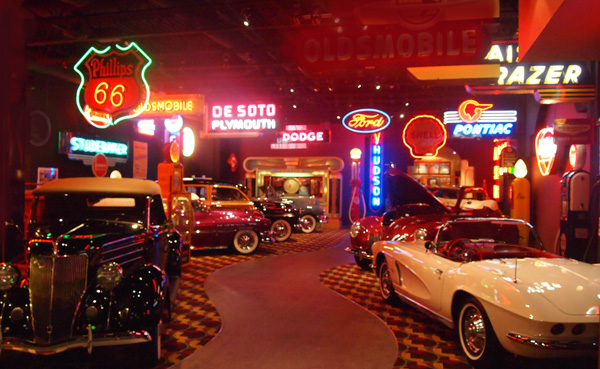 CURTAIN RISES ON FLORIDA'S RENOWNED MILHOUS COLLECTION
The Milhous Collection
– RM Auctions, in association with Sotheby's, presents the renowned Milhous Collection, February 2012
– Sale features an unprecedented selection of motor cars, mechanical musical instruments and collectibles meticulously assembled over five decades
BLENHEIM, Ontario (July 19, 2011) – Continuing its reputation as the specialists for private and estate collection sales, RM Auctions, the world's largest collector car auction house, will lift the gavel on the renowned Milhous Collection during a multi-day sale near Palm Beach, Florida, February 2012. Featuring an unprecedented collection of automobiles, mechanical musical instruments and collectibles, the sale will be presented in association with Sotheby's with whom RM Auctions has collaborated in the past.
"RM is honored to have been selected by the Milhous brothers to represent their collection at auction. I've known Bob and Paul Milhous for many years and their museum is one of the finest private displays I have ever seen. Those that have had the privilege to tour the collection over the years can attest to its incredible significance, extraordinary quality and presentation," says Rob Myers, Chairman & Founder, RM Auctions. "It is always a pleasure to work with the Sotheby's team and we look forward to joining forces with them once again to present this magnificent collection," Myers adds.
David Redden, Vice Chairman of Sotheby's adds, "Personal, whimsical, brilliant, the Milhous Collection is a whirling circus of magical music-making machines, gleaming motor cars and the beloved paraphernalia of small town life in olden days. Who could visit this collection without being amazed, enchanted and suddenly very happy?"
Carefully amassed over the past fifty years by brothers Bob and Paul Milhous, the Milhous Collection reflects a lifelong interest and fascination in mechanicals, from automobiles to an impressive range of mechanical musical instruments. It also reflects the brothers' meticulous collecting philosophy; items were handpicked from around the world, with an emphasis on the rarest and most desirable examples produced by the industry's most prominent names.
Now, after five decades of welcoming countless visitors to tour their impressive private museum, the Milhous brothers prepare to share the joy the collection has brought them over the years with other passionate collectors. Among a long list of highlights poised for the auction podium – a superb gathering of automobiles, ranging from high-horsepower Brass era cars, coachbuilt classics and historically-significant Indianapolis racing cars, and, an unprecedented selection of mechanical musical instruments, highlighted by the world's most desirable and exceptional theatre, fair and dance organs. Collectors with a penchant for music will also be treated to one of the largest compilations of major orchestrion pieces ever to be offered at auction, joined by a world-class selection of historic music boxes.
The impressive offering is rounded out by an eclectic assortment of other collectibles, ranging from ornate hall and tower clocks to such decorative art pieces as Tiffany lamps and various artworks, as well as a diverse series of petroliana, neon and porcelain signs, unique gasoline-powered tether cars and models, and a large range of firearms from the late 19th century.
RM AUCTIONS
http://www.rmauctions.com/