FOCUS KENGIRO AZUMA 1961- MUSEO DEL NOVECENTO IN MILAN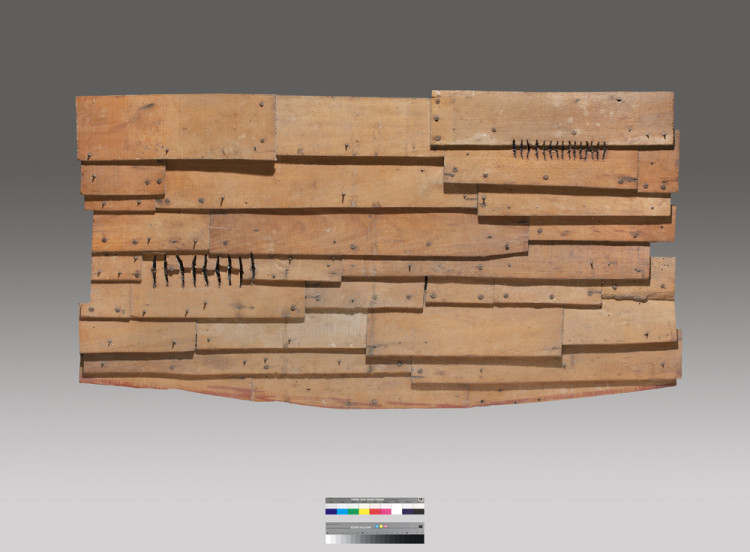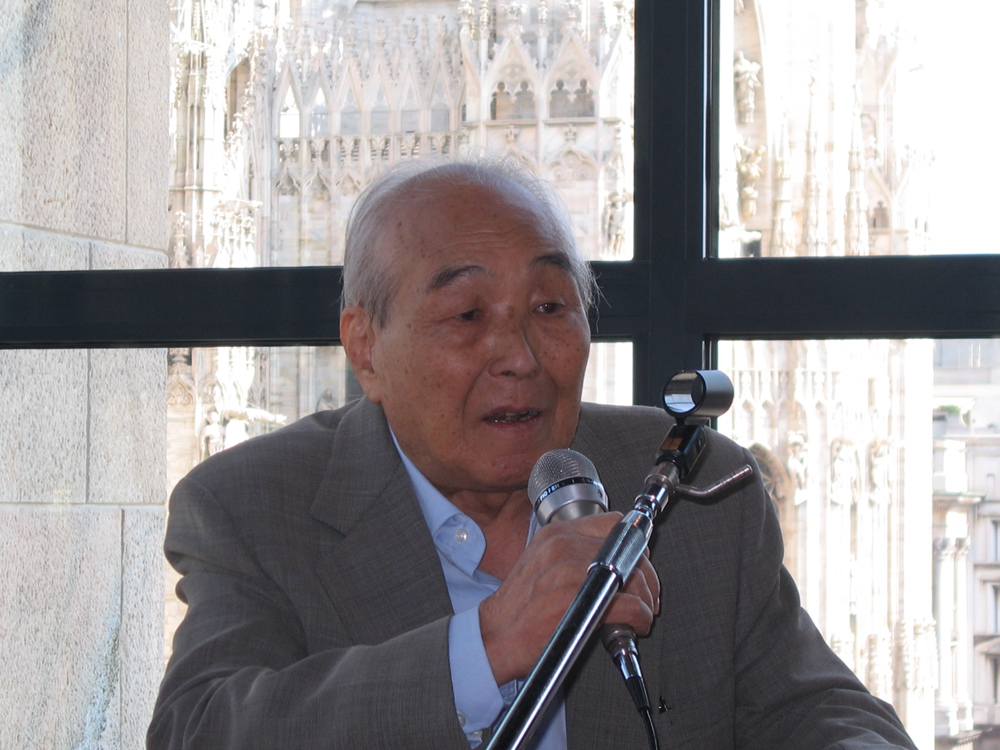 FOCUS: KENGIRO AZUMA, MU, 1961
September 29 2011 – January 15 2012, Sala Focus
curated by Danka Giacon
Museo del Novecento, Milan
This in-depth exhibition at the museum is centred around the sculpture in gesso titled Mu of 1961. This date marks a fundamental point in Azuma's artistic career, a year in which he started to move away from a figurative style that emulated the sculpture of Marino Marini to a more individualistic, abstract form of expression. During the years that followed Azuma – encouraged by his maestro – continued to search for new forms that would bring him closer to his native culture. The artist tells that his inspiration arrived by chance, as he observed a pile of wooden fruit crates in which he found a rhythmic cadence of "solids" and "voids" that would characterise his production from that moment on. In Japanese, "Mu" describes the concept of "emptiness" that the artist would continue to explore. Having freed himself from the influence of Marino Marini, Azuma began to create assemblages realised by positioning wooden slats side-by-side, and from which he would later find the inspiration for his sculptures in gesso that he marked with holes and incisions.
The sculpture Mu is flanked by an oil painting, Mu 0.6, owned by the Civic collections, and another series of works also dated to 1961, including one of the artist's first sculptures in wood and a selection of paintings and drawings from Azuma's personal collection that constitute some of the earliest works on these varying supports. In the same year, 1961, the Galleria Toninelli of Milan would host Azuma's first solo exhibition, and publish a small catalogue edited by Guido Ballo – excerpts of which have been used here as documentation. This first exhibition would prove to be particularly important for the Japanese master's career. Many of the protagonists of the cultural and artistic world of the era would be attracted to the power of his works, and the exhibition was almost sold out on the evening of the inauguration. The architect Ernesto Nathan Rogers was one of the first to acquire a work by Azuma and would go on to advise the artist on installation layouts that were best suited to the presentation of his works.
Azuma's works became a part of the Civic collections thanks to the donations made by Antonio and Marieda Boschi Di Stefano in 1974 and 1980. This couple's generous bequests enriched Milan's cultural heritage with more than 2000 works, and their acquisition of works by Azuma in 1963 shows how the Boschi Di Stefano couple was just as aware of the production of young artists working in Milan as they were of the already renowned artists like Lucio Fontana, Piero Manzoni, and Giorgio Morandi.
This focus exhibition was curated by Danka Giacon with Giulio Cattaneo and Viola Mazza, while the invaluable and enthusiastic contribution of Azuma himself allowed for the realisation of the exhibition and a video interview that recounts both his personal and artistic history. The installation project was designed by Fabio Fornasari.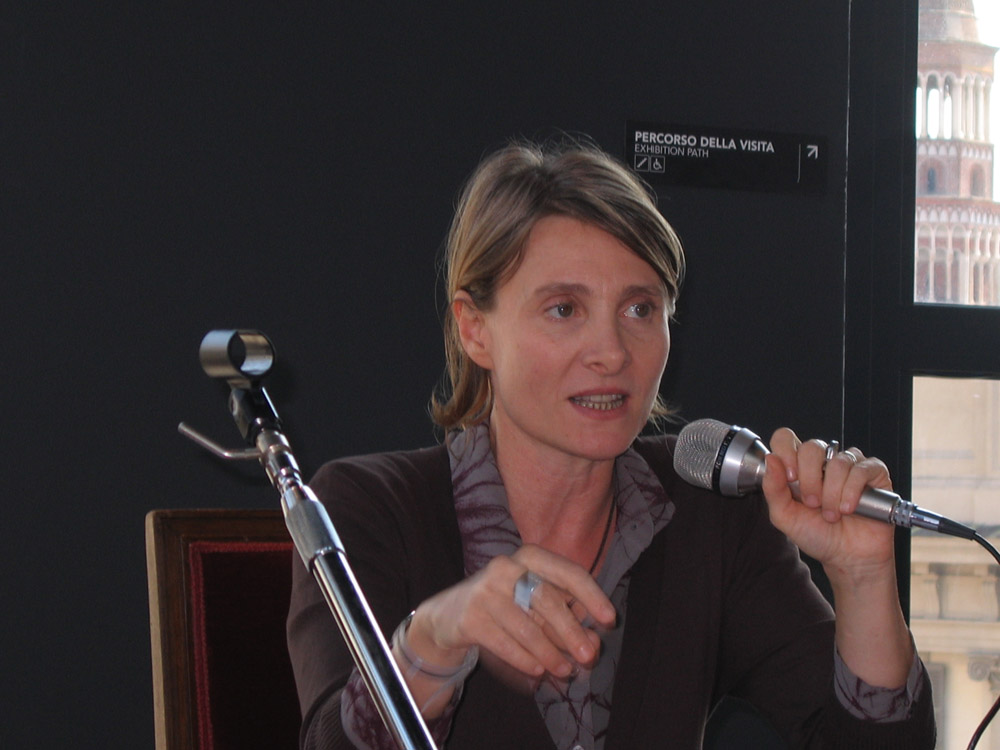 È dedicata alle opere di Kengiro Azuma la prossima mostra nella Sala Focus del Museo del Novecento, in programma dal 30 settembre 2011.
L'approfondimento pone al centro la scultura in gesso Mu realizzata dall'artista giapponese nel 1961. Questa data segna un momento fondamentale nel percorso artistico di Azuma, e precisamente il passaggio da una pratica figurativa, atta a emulare la scultura di Marino Marini, suo maestro a Brera, a una espressione più autonoma, astratta.
In questi anni Azuma, incoraggiato anche dallo stesso maestro, è alla ricerca di nuove forme e l'ispirazione arriva casualmente, come racconta nei suoi aneddoti l'artista, osservando una catasta di cassette di legno per la frutta in cui riesce a cogliere una cadenza ritmica tra "pieni" e vuoti, che da quel momento caratterizzeranno la sua produzione, per l'appunto intitolata "Mu" che in giapponese rimanda al concetto di "vuoto".
Da quel momento Azuma inizia a creare veri propri assemblaggi con l'accostamento di listelli di legno delle stesse cassette da cui, a volte, trae delle sculture in gesso su cui poi interviene con piccoli segni o fori. La scultura Mu è affiancata da un olio, Mu 0.6 e da un'altra serie di opere, sempre del 1961, alcune delle quali di proprietà dell'artista, altre di proprietà delle civiche raccolte del Comune di Milano.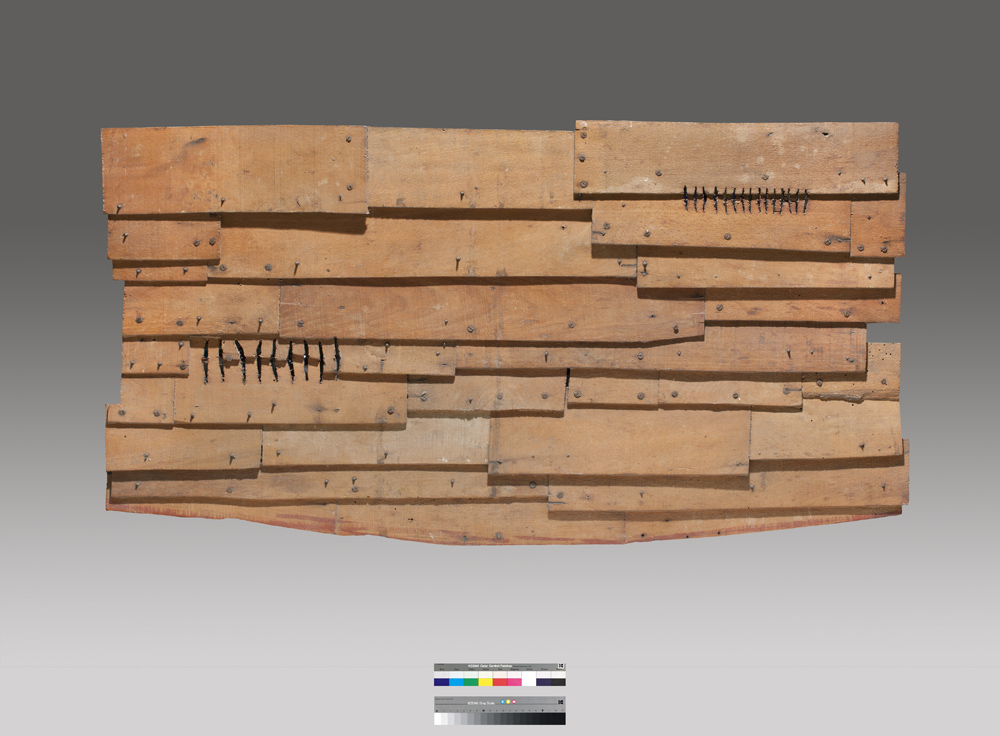 Le opere di Azuma sono entrate nelle collezioni civiche grazie alle donazioni Boschi-Di Stefano del 1974 e 1980. Gli acquisti delle opere, risalenti al 1963, dimostrano come Antonio e Marieda Boschi Di Stefano fossero molto attenti alla produzione artistica dei giovani artisti attivi a Milano.
Il focus è curato da Danka Giacon. Grazie alla preziosa collaborazione dell'artista, è stata realizzata da Giulio Cattaneo e Viola Mazza una video intervista che verrà riprodotta durante l'esposizione. L'allestimento dello spazio focus è a cura di Fabio Fornasari.
Kengiro Azuma, nato a Yamagata in Giappone da una famiglia di fonditori e scultori, dopo aver prestato servizio nell'aviazione durante la seconda guerra mondiale, lavora come scultore e docente presso l'Università d'Arte di Tokyo. Giunge in Italia nel 1955, grazie a una borsa di studio che gli permette di frequentare l'Accademia di Brera e, nonostante le molte difficoltà, soprattutto linguistiche, decide di restare a Milano. Si avvicina a Marino Marini, suo maestro in accademia, fino a diventare, anche dopo il diploma in scultura, suo assistente privato. Negli anni sessanta Azuma inizia a esporre in modo autonomo nelle gallerie private milanesi continuando comunque l'attività di assistente presso lo studio di Marino Marini.
La Sala Focus del Museo del Novecento è uno spazio dedicato ad approfondimenti temporanei che hanno come principale oggetto ricerche sul patrimonio delle raccolte museali. Ideati come strumento di valorizzazione delle collezioni civiche, i focus permettono anzitutto la rotazione delle opere conservate presso i depositi del museo che al momento non compaiono nel percorso espositivo.
Presupposto comune è l'alto contenuto scientifico, che si concretizza in una accurata ricerca storico- critica e filologica, condotta di volta in volta da storici dell'arte, ricercatori e studiosi. Il profilo scientifico dei focus permette l'avanzamento dello stato degli studi rispetto al patrimonio attraverso una proficua collaborazione con le università e gli istituti di ricerca, così da offrire letture e chiavi interpretative inedite delle opere, dei protagonisti e delle tematiche che hanno animato il Novecento italiano e milanese.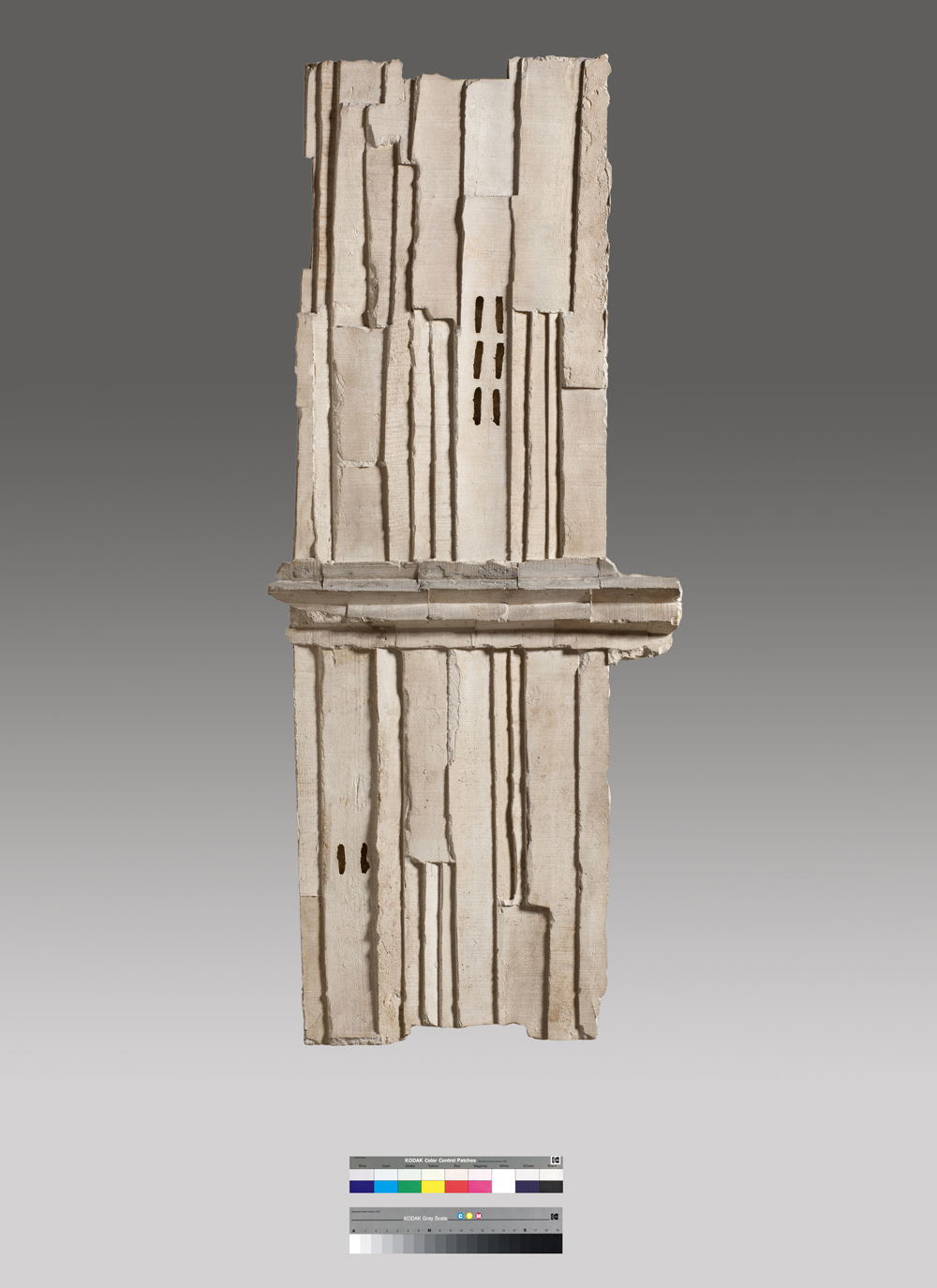 SCHEDA TECNICA
Sede | Via Marconi 1, Milano
Promosso da | Comune di Milano
Orari | Lunedì 14.30 – 19.30 Martedì, Mercoledì, venerdì e domenica 9.30 – 19.30 Giovedì e sabato: 9.30 – 22.30
Ingresso | Ingresso intero 5 euro Ingresso ridotto 3 euro (studenti universitari, over 65, dipendenti comunali)
Info | 02.884.44061 – 02.0202 www.museodelnovecento.org
Visite guidate | Info e prenotazioni 02.43353522 museodelnovecento@civita.it
Main Sponsor | Bank of America Merril Lynch
Ufficio stampa | Comune di Milano Elena Conenna 02.884. 53314
elenamaria.conenna@comune.milano.it Tel. 02.884.50150
Electa Ilaria Maggi 02.21563.250 imaggi@mondadori.it
Position the cursor on the images to view captions, click on images to enlarge them. 

Posizionare il cursore sulle immagini per leggere le didascalie; cliccare sulle immagini per ingrandirle.