JACOPO BENCI – THE MYSTERY OF THE PARK – IL MISTERO DEL PARCO – ECOS GALLERY – ROME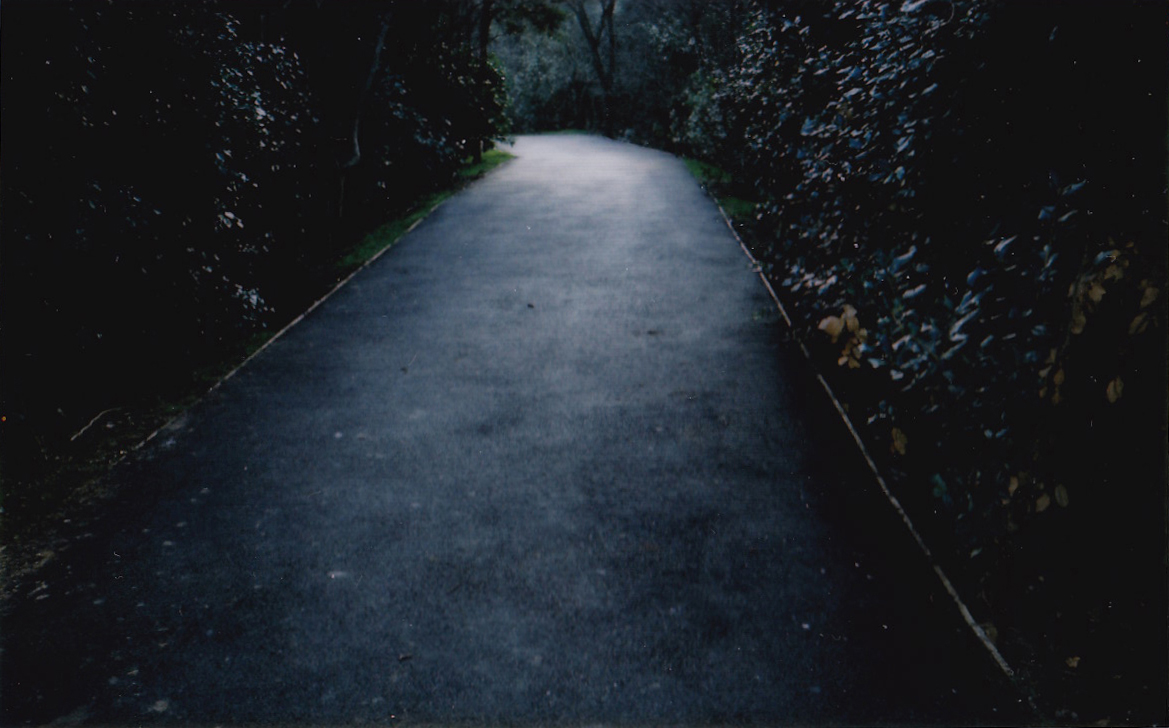 JACOPO BENCI
The mystery of the park
curated by Anna D'Elia
Opening: Friday, 13 April 2012, 6:30 PM – until 2 May 2012
Ecos Gallery, Via Giulia 81, 00196 Rome | info@ecosgallery.com
Tuesday-Thursday 11AM-1PM, 4.30-7.30PM | Friday, Saturday 11AM-1PM, 5-8PM | Sunday 11AM-1PM | closed Monday
Jacopo Benci's solo exhibition, curated by Anna D'Elia for Ecos Gallery, is devoted to a topic that has interested the artist for some time – what the film historian Sandro Bernardi, writing about Michelangelo Antonioni's film "Blow Up", called the 'mystery of the park' (Sandro Bernardi, "Antonioni, il mistero del parco", in Marco Bertozzi (ed.), "Il cinema, l'architettura, la città", Rome: Editrice Dedalo, 2001).
The new work presented in this exhibition consists of a series of large format digital photographs, and a sequence of 84 small sized instant photographs, all shot at Maryon Park in Greenwich, London. Also on display are some previous works, such as the video "Itinerari silenziosi [3]" of 1999, that show the continuity of the artist's interest in the theme of the 'mystery of the park'.
Anna D'Elia wrote: "Parks, places of passage between city and countryside, natural and artificial –  like photography – are fond of the twofold: light and shadow, presence and absence, emptiness and fullness, silence and noise and, therefore, they foster an inclination to doubt, nourishing that thought of uncertainty that, alone, can reach out towards the unknown. […] Jacopo has photographed Maryon Park, in southeast London, like Thomas, the protagonist of the film "Blow Up", directed by Antonioni in 1966. Over time, he returned to that place more than once, looking in depth and with an ever growing attention that was, however, never enough. Behind a picture hides another picture, and then another. Each photograph provides clues which, in order to be deciphered, require the viewer to act like a detective. The world can only be deciphered – Luigi Ghirri said – and this is where photography can help us. As in the "Itinerari silenziosi" photographs (which Benci made between 1997 and 2007), where it seems that nothing happens, what matters here is to achieve a different relationship with places, to immerse oneself in them to the point of touching them, listening to them, rather than just looking at them, to slow down the tempo of vision and, from repeated and renewed glances, to give rise to ever-new relationships between the objective and the subjective world."
Sito:  http://www.jacopobenci.com
Blog: http://jacopobenci.wordpress.com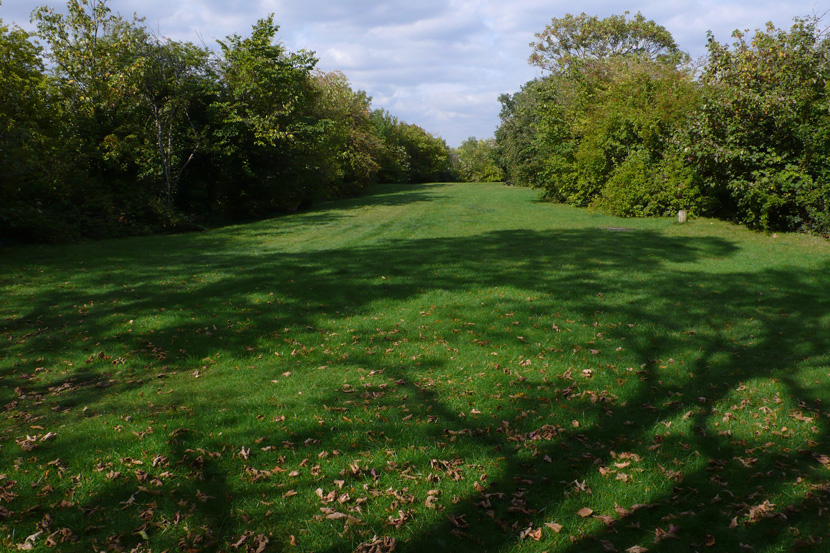 JACOPO BENCI
Il mistero del parco
a cura di Anna D'Elia
inaugurazione venerdì 13 aprile 2012, ore 18.30
13 aprile – 2 maggio 2012
Ecos Gallery, Roma
via Giulia 81, 00196 Roma | info@ecosgallery.com
martedì-giovedì 11-13, 16.30-19.30 | venerdì, sabato 11-13, 17-20 | domenica 11-13 | lunedì chiuso
La mostra di Jacopo Benci presentata da Anna D'Elia negli spazi della Ecos Gallery è dedicata a un tema che interessa l'artista da diverso tempo, quello che lo studioso di cinema Sandro Bernardi, a proposito del film Blow Up di Michelangelo Antonioni, ha definito il 'mistero del parco'.
Il nuovo lavoro presentato in occasione di questa mostra è costituito da una serie di fotografie digitali di grande formato, e una sequenza di 84 foto istantanee di piccolo formato; in entrambe il luogo è il Maryon Park di Greenwich. Sono inoltre esposti alcuni lavori precedenti, fra cui il video Itinerari silenziosi [3], del 1999, che mostrano la continuità dell'interesse dell'artista per il tema del 'mistero del parco'.
Scrive Anna D'Elia:"I parchi, luoghi di passaggio tra città e campagna, naturale e artificiale – come la fotografia – amano il doppio: la luce e l'ombra, la presenza e l'assenza, il vuoto e il pieno, il silenzio e il rumore e, perciò, assecondano un'attitudine al dubbio, alimentando quel pensiero dell'incertezza che solo può protendersi verso l'ignoto. […] Jacopo fotografa Maryon Park, a sud est di Londra, come Thomas, il protagonista di Blow
Up, il film girato nel 1966 da Antonioni. In quel luogo ritorna più di una volta, a distanza di tempo, guarda in profondità e con sempre maggiore attenzione, ma non è mai sufficiente. Dietro un'immagine se ne nasconde un'altra e poi ancora un'altra. Ogni fotografia fornisce indizi che, per essere decifrati, richiedono al vedente di agire come un detective. Il mondo può essere solo decifrato – diceva Luigi Ghirri – ed è in questo che
la fotografia può aiutarci. Come negli Itinerari silenziosi (che Benci ha realizzato dal 1997 al 2007), dove apparentemente non accade nulla, quel che conta è conquistare un diverso rapporto con i luoghi, immergervisi fino a toccarli, ascoltarli e non solo vederli, rallentare il tempo della visione e, dagli sguardi ripetuti e rinnovati, far scaturire relazioni sempre nuove tra il mondo oggettivo e quello soggettivo."
Jacopo Benci vive e lavora a Roma. Il suo lavoro artistico comprende fotografia, installazione, video, film, performance; è stato esposto in gallerie e musei e presentato in festival e rassegne video in Italia, Argentina, Ecuador, Francia, Germania, Gran Bretagna, Olanda, Russia, StatiUniti, Thailandia, Ungheria.Le sue mostre personali più recenti sono: 2011, Débrayages, Centro Luigi Di Sarro, Roma (a cura di Maddalena Rinaldi); 2011, Un itinerario possibile – A possible itinerary 1981-2011, MLAC Museo Laboratorio d'Arte Contemporanea, Università 'Sapienza', Roma (a cura di Lucrezia Cippitelli); 2011, Jacopo Benci. Itinerari in video (organizzata dalla Casa della Memoria e della Storia), Sala Santa Rita, Roma; 2010, Sentieri invisibili, Hybrida Contemporanea, Roma, (a cura di Martina Sconci); 2008, L'infraordinario, TraLeVolte, Roma, a cura di Rossella Caruso (nell'ambito del festival FotoGrafia 2008).
Benci ha inoltre tenuto conferenze e seminari sull'opera di Michelangelo Antonioni, in Gran Bretagna e Germania. Le sue pubblicazioni più recenti sono: "Identification of a city: Antonioni and Rome, 1940-1962", in John David Rhodes, Laura Rascaroli (a cura di), Antonioni: Centenary Essays, Londra: BFI/Palgrave Macmillan, 2011; "'An extraordinary proliferation of layers': Pasolini's Rome(s)", in Dorigen Caldwell, Lesley Caldwell (a cura di), Rome: Continuing Encounters between Past and Present, Farnham: Ashgate, 2011.
Dal 1998 Benci è Vicedirettore per le Arti Visive dell'Accademia Britannica, Roma; ha coordinato circa cinquanta mostre di artisti e architetti britannici e del Commonwealth. Nel 2006 ha curato la mostra Responding to Rome. British artists in Rome, 1995-2005 presso la Estorick Collection, Londra.
Sito:  http://www.jacopobenci.com
Blog: http://jacopobenci.wordpress.com
Position the cursor on the images to view captions, click on images to enlarge them. 

Posizionare il cursore sulle immagini per leggere le didascalie; cliccare sulle immagini per ingrandirle.