WHITE MILANO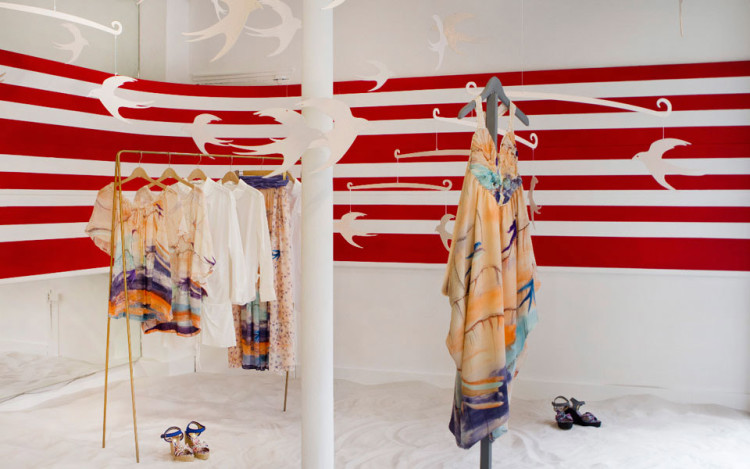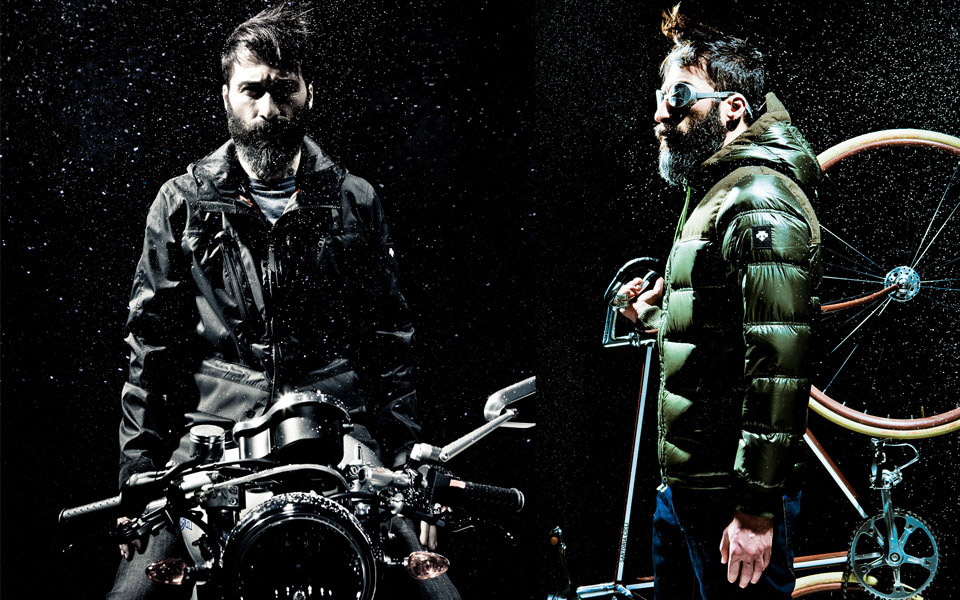 WHITE MILANO JUNE 2013 – New exhibition spaces to reveal the strategic choices of the management, 128 total exhibitors, 80 new entries, 47 exclusive brands.
From 22 to 24 June 2013, White Milano is back to 27 via Tortona, the cool soul of international contemporary fashion, with new exhibition spaces featuring an open concept to enhance the decision to propose, beside avant-garde menswear collections, also the freshest and most innovative international new creations of womenswear.
In this view, the show has established a cooperation with Wok Store, a retail store founded in 2009, which has outclassed for the cutting-edge selection presented in its windows in via Col di Lana in Milan. Simona Citarella and Federica Zambon, owners of the store, are the creators of the Wok Room, the new section of White aimed at becoming a catalyst for international buyers. The area proposes a selection of 14 brands of men's and women's clothing and accessories, the most popular among international fashion bloggers and already present in some multi-brand stores of high-range quality. They are: Simona Vanth, KTZ, Bag'N'Noun, Baggy Port, Vice & Vanity, Lucio Vanotti, Tothem, 8000eyewear, Uppercut, SuTurno, Tidwatches, Norsk Mand,  Wood'd and Julian Zigerli
Numerous new entries have been added: Tsumori Chisato, for the first time in Milan with the s/s 2014 preview of the flagship collection that will run the catwalks during Paris September fashion week; LodenTal has chosen White to disclose the first summer collection of jackets and coats designed in cooperation with Allegra Hiks, a London designer and interior designer Descente Dual-Ism Project, Petar Petrov, and also Pure, the capsule collection of feminine shoes manufactured by Ruco Line and designed by the starchitects Jean Nouvel and Phonz Says Black, the most "rock style" fashion collection today on the market, that will be the protagonist of an event-concert of the Quincey,  staged in the White Garden on Sunday 23 June at 6.00 p.m.
An important fringe event will be held on Saturday 22 June at 8.00 pm. Within the spaces of ProgettoCalabianaMilano, at 6 via Arcivescovo Calabiana, the White Triple Party will be staged, with the fashion show by Fabio Quaranta, Silvina Maestro's event-show, the Uruguayan designer stationed in London, student at St. Martin School and finalist of the January 2012 edition of the Who Is On Next contest presenting her new s/s 2014 collection with an avant-garde installation and the presentation of the new  KTZ creations by Wok Store.
Among the most expected social events of the Milan fashion week, on the evening of 23 June, Massimo Alba, who strengthens the cooperation with White, stages a light-dinner in the garden of Casa Atellani, a historical-cultural complex, not far from Santa Maria delle Grazie.
Besides Massimo Alba there are many prestigious companies that still choose White to present their latest creations, like Cat's, Daks London, Roberto Collina, Care Label, CutuliCult, Riccardo Forconi, Ter et Bantine.
Within the White Beauty section, apart from historic exhibitors like Aqua Bland and Meo Fusciuni, there are two prominent names of artistic perfumery being presented at the June edition: Le Cult 1944 and Men's Heritage.
Bastit, Augusto Titoni, Emiliano Lazlo, Andrea Verdura, Alessandro di Cola and Soul skin are the protagonists of A.I. Remove, the section dedicated to young talents of Italian craftsmanship, selected by Clara Tosi Pamphili to highlight the innovative and most authentic "made in Italy" side, passionately cultivated within small Italian breeding grounds. The section will also present the show "No man's land" with Barbanera's shoes created by Davide Dormino.
"Affirming the strong identity of global fashion, born on the street, which is perceived and known by the young people through alternative channels, like music and the social media, far from the logics of the fashion system. This is the strategy adopted by White starting from the June 2013 edition, by signing the collaboration with the Wok Store, one of the most innovative stores of international street style. It is a universe parallel which is spreading worldwide and that White has immediately understood in all its penetrative and imagine potential". Francesca Cella, new –general manager of White Milano, states.
Raffaella Imò
Press Office Manager
WHITE
Tel +39 02 34592785 – raffaella.imo@whitepress.it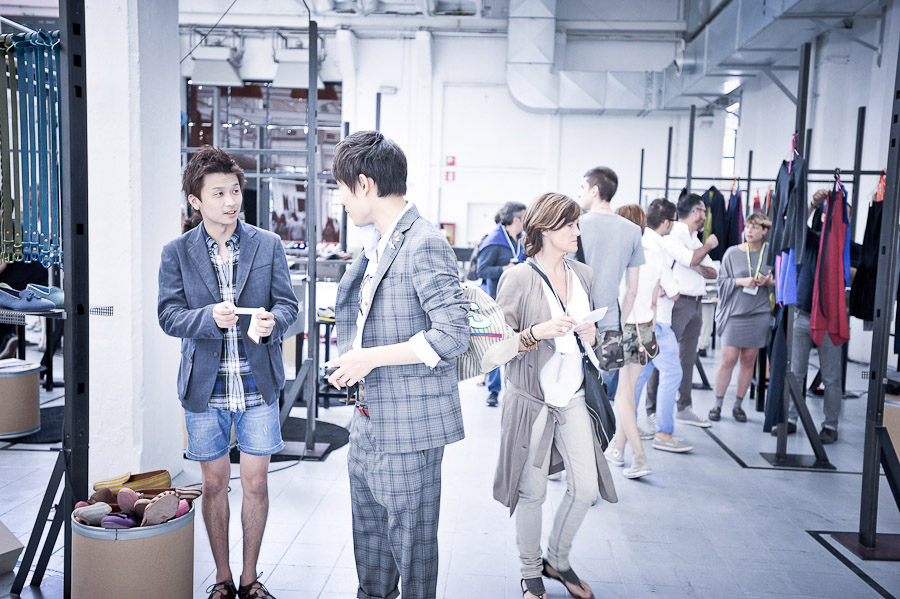 WHITE MILANO GIUGNO 2013 – Aree espositive inedite in una prospettiva che rivela le scelte strategiche del nuovo management, 128 espositori totali, 80 new entry, 47 brand in esclusiva.
Dal 22 al 24 giugno 2013 White Milano ritorna in via Tortona 27, anima cool della moda contemporary internazionale, con nuove aree espositive articolate in un concept aperto, che valorizzano la scelta di proporre, accanto alle collezioni menswear più all'avanguardia, anche le più fresche e innovative news internazionali della moda donna.
In questa prospettiva il salone milanese ha messo a segno una collaborazione con Wok Store, una realtà retail nata nel 2007 che si è imposta per la selezione avant garde proposta nelle sue vetrine di via Col di Lana a Milano. Simona Citarella e Federica Zambon, owner dello store, sono le artefici di Wok Room, la nuova sezione di White strutturata con l'intento di diventare un polo catalizzatore per i buyer internazionali. L'area propone una selezione di 13 marchi di abbigliamento e accessori donna e uomo, tra i più gettonati dai fashion blogger di tutto il mondo e già presenti in alcuni multimarca di fascia alta. Sono: Simona Vanth, KTZ, Bag'N'Noun, Baggy Port, Vice & Vanity, Lucio Vanotti, Tothem, 8000eyewear, Uppercut, SuTurno, Tidwatches, Norsk Mand, Wood'd e Julian Zigerli.
Molte le new entry: Tsumori Chisato, per la prima volta a Milano con la preview p-e 2014 della collezione ammiraglia che calcherà le passerelle parigine nel calendario delle sfilate pap donna di settembre; LodenTal che ha scelto White per svelare la sua prima collezione estiva di giacche e giubbotti disegnati in collaborazione con la stilista e interior designer londinese Allegra Hiks.
Descente Dual-Ism Project, Petar Petrov, ma anche Pure, la capsule di calzature femminili prodotta da Ruco Line e disegnata dall'archistar Jean Nouvel e Phonz Says Black, la più "rock" delle collezioni di moda presenti oggi sul mercato, che sarà protagonista di un concerto-evento dei The Quincey, organizzato nel Garden di White domenica 23 giugno alle ore 18.00.
Un importante appuntamento fuori-salone è fissato per la sera di sabato 22 giugno alle ore 20.00. negli spazi di ProgettoCalabianaMilano, in via Arcivescovo Calabiana 6, ci sarà White Triple Party, con la sfilata menswear di Fabio Quaranta, la mostra di Silvina Maestro, la stilista uruguayana di stanza a Londra, allieva della St. Martin School finalista dell'edizione di gennaio 2012 del concorso Who's On Next che presenta, in una installazione avant garde la sua nuova collezione p/e 2014 e la presentazione delle news KTZ a cura di Wok Store.
Tra gli eventi social più attesi della fashion week milanese si inserisce Massimo Alba che consolida la collaborazione con White organizzando la sera del 23 giugno, un light-dinner nel giardino di Casa Atellani, un complesso di interesse storico-culturale, poco distante dalla chiesa di Santa Maria delle Grazie.
Oltre a Massimo Alba sono tante e di prestigio le aziende che continuano a scegliere White per svelare le loro ultime collezioni, come Cat's, Daks London, Roberto Collina, Care Label, CutuliCult, Riccardo Forconi, Ter et Bantine.
Nella sezione White Beauty, oltre alle presenze storiche come Aqua Bland e Meo Fusciuni, tra le novità dell'edizione di giugno si aggiungono due nomi di rilievo della profumeria artistica: Le Cult 1944 e Men's Heritage.
Bastit, Augusto Titoni, Emiliano Lazlo, Andrea Verdura, Alessandro di Cola e Soul skin sono, invece, i protagonisti di A.I. Remove, la sezione dedicata alle giovani avanguardie dell'artigianato italiano scelte da Clara Tosi Pamphili per metterne in luce il nuovo e più autentico made in Italy, coltivato con passione nelle piccole fucine del Belpaese. La sezione ospiterà anche la mostra "No man's land" con le calzature Barbanera create da Davide Dormino.
Uno spazio speciale ospiterà, infine, la collezione Dynamo Camp, la onlus che si occupa di dare uno spazio ricreativo ai bambini affetti da malattie croniche e gravi che ha creato magliette, giacche outdoor e T-shirt vendute per sostenere le attività dell'associazione nata a Limestre, in provincia di Pistoia.
"Affermare la forte identità di una moda global, nata sulla strada, che i giovani sentono e conoscono attraverso canali alternativi, come la musica e i social media, ben lontani dalle logiche del fashion system. E' questa la strategia che White ha adottato dall'edizione di giugno 2013, siglando la collaborazione con Wok Store, uno dei negozi più all'avanguardia dello street style internazionale. E' un mondo parallelo alle griffe che si sta diffondendo in tutto il mondo e che White ha colto in tutto il suo potenziale penetrativo e di immagine". Francesca Cella, neo-direttore generale di White Milano.
Position the cursor on the images to view captions, click on images to enlarge them. 

Posizionare il cursore sulle immagini per leggere le didascalie; cliccare sulle immagini per ingrandirle.