MAN RAY PORTRAITS – SCOTTISH NATIONAL PORTRAITS GALLERY – EDINBURGH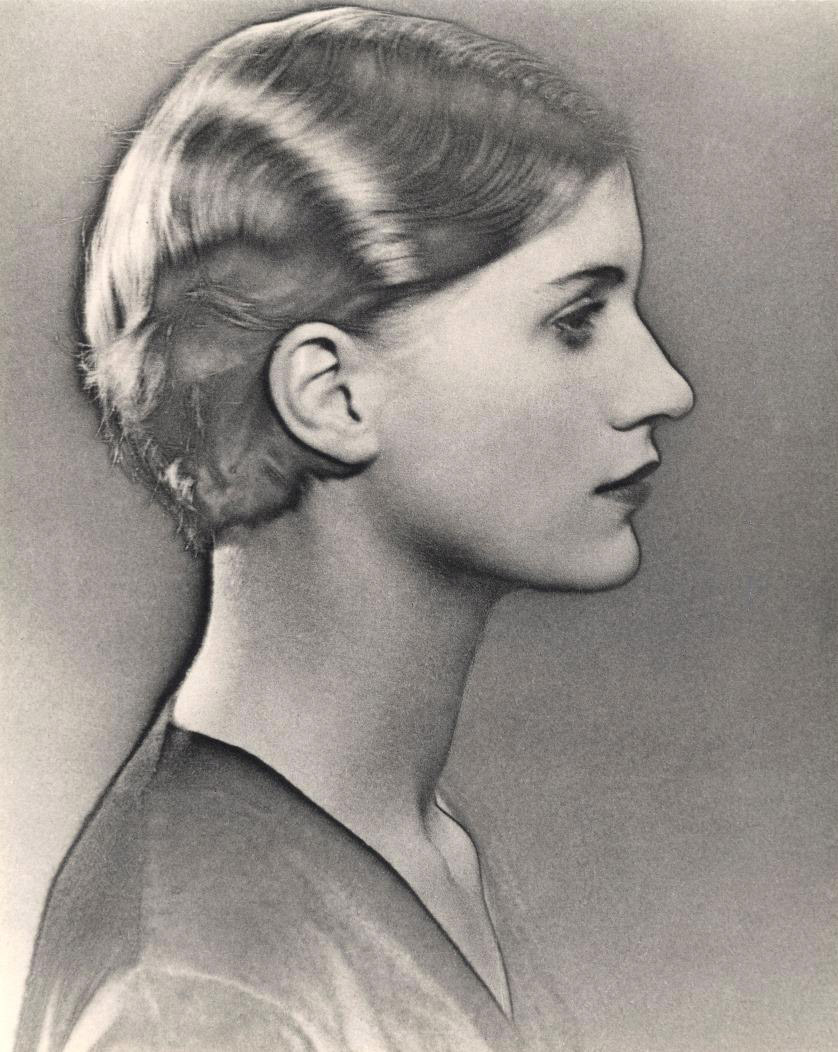 MAN RAY PORTRAITS
22 June – 22 September 2013
Scottish National Portrait Gallery
1 Queen Street, Edinburgh EH2 1JD
Telephone: 0131 624 6200
Sponsored by Baillie Gifford
Part of the Edinburgh Art Festival 1 August – 1 September 2013
Exhibition organised by the National Portrait Gallery, London
www.nationalgalleries.org
A stunning exhibition of photographs, which provides a dazzling record of some of the most highly charged and exciting periods in twentieth-century art and fashion will feature in Man Ray Portraits, the Scottish National Portrait Gallery's major summer show for 2013.

Man Ray Portraits features some of the most celebrated images in the history of photography and allows visitors to glimpse the world of creativity and glamour that Man Ray, a leader of the Surrealist movement, inhabited.
Man Ray is widely considered to be one of the most innovative and influential artists of the last century, renowned for his remarkable creativity and experimentation across a range of media, including photography, film, printmaking, painting and sculpture. This is the first major museum retrospective in the UK to focus on his use of photography to make defining portraits of his contemporaries, in the period between 1916 and 1968.
Baillie Gifford Senior Partner, Sarah Whitley, commented: 'Baillie Gifford is the proud sponsor of Man Ray Portraits, a major retrospective of the artist's work and one of the highlights of the 2013 Edinburgh Art Festival. The Scottish National Portrait Gallery has a long tradition of bringing iconic artworks to the city and this exhibition is eagerly anticipated."
Showcasing over 100 works, drawn from major international museums and private collections across the world, the exhibition charts Man Ray's career from early photographs, taken before he left New York for France in 1921, to those made in his final post-war years in Paris.
The significance of magazines and periodicals in establishing Man Ray's name and reputation is demonstrated by the inclusion of a number of the vintage titles in which his work was first reproduced. The insight these provide is especially valuable, as some portraits which would otherwise have been lost in the chaos of World War II now appear only as reproductions in periodicals.
Man Ray's most prolific period was spent at the centre of the avant-garde and literary circles of 1920s and 1930s Paris. Working for
high-style magazines such as Vanity Fair, Harper's Bazaar and Vogue, and more specialised art journals such as Minotaure and Littérature, he created memorable portraits of the era's major figures, as well as personal and often intimate portraits of friends, lovers and his social circle. The exhibition includes striking images of Marcel Duchamp, André Breton, Jean Cocteau, Pablo Picasso, James Joyce, Erik Satie, Henri Matisse, Igor Stravinsky, Salvador Dalí, Virginia Woolf and Aldous Huxley.
Man Ray Portraits also brings together iconic portraits of Man Ray's lover Lee Miller, who worked as his assistant before establishing her own remarkable career as a photographer, and Kiki de Montparnasse, whom he immortalised in the image known as Noire et Blanche, in which Kiki's pale, sleeping face rests on a tabletop beside a carved ebony African mask. His last muse, his wife, Juliet, whom he met in 1940, is a frequent subject in Man Ray's later work, and appears here in a number of images which capture the glamour of the artist's years in Hollywood, between 1940 and 1950.
Born Michael Emmanuel Radnitzky in Philadelphia, Man Ray (1890–1976) spent his early life in New York, turning down a scholarship to study architecture in order to devote himself to painting. He initially taught himself photography in order to reproduce his works of art but in 1920 began to work as a portrait photographer to fund his work in other media. In 1915, whilst at Ridgefield artist colony in New Jersey, he met the French artist Marcel Duchamp and together they tried to establish a New York outpost of the Dada movement. His friendship with Duchamp led to Man Ray's move to Paris in 1921, where, as a contributor to the Dada and Surrealist movements, he was perfectly placed to make defining images of his contemporaries from the avant-garde.
In this period Man Ray was instrumental in developing and producing a type of photogram (an image made by placing objects directly onto the surface of light-sensitive paper and then exposing it to light) which he called 'Rayographs', and is credited with inventing, alongside Lee Miller, the process of solarisation, which partially reverses the light and dark tones in an image and creates a seemingly glowing profile around the subject. The use of solarisation can be seen in the portraits of Elsa Schiaparelli, Lee Miller, Suzy Solidor and his own Self-Portrait with Camera included in the exhibition.
Following the outbreak of World War II, Man Ray left France for the US and took up residence in Hollywood. Although officially devoting himself once more to painting, new research has revealed Man Ray made a number of significant photographic portraits during his Hollywood years, and several are shown for the first time in this exhibition. Film star subjects he portrayed include Ruth Ford, Paulette Goddard, Ava Gardner, Tilly Losch and Dolores del Rio.
Returning to Paris in 1951 Man Ray once again made the city his home, remaining there until his death in 1976. His portraits from the 1950s include experiments with colour photography such as his portraits of Juliette Greco and Yves Montand and the exhibition closes with his outstanding portrait of film star Catherine Deneuve from 1968.
Christopher Baker, Director of the Scottish National Portrait Gallery, commented: 'We are delighted to be hosting this major international exhibition which explores in depth the arresting and witty portraiture of one of the world's greatest photographers. Man Ray allows us to taste the culture of Paris in the 1920s and Hollywood in the 1940s – an intoxicating combination.'
PUBLICATION
A fully-illustrated 224 page catalogue, Man Ray Portraits, accompanies the exhibition. The catalogue includes an introductory essay by Marina Warner, Professor in the Department of Literature, Film and Theatre Studies at the University of Essex, and a writer of fiction, criticism and history, and an extensive illustrated chronology by Helen Trompeteler, Assistant Curator of Photographs at the National Portrait Gallery. Price £35 (hardback) / £25 (paperback).
The Scottish showing of Man Ray Portraits has been generously sponsored by Baillie Gifford & Co.
The company currently employs over 760 people and has assets under management and advice of over £93 billion as at 31 March 2013. An asset management firm founded in 1908, it is headquartered in Edinburgh where most of its staff live and work. Globally, Baillie Gifford manages investments on behalf of pension funds, financial institutions, charities and retail investors. Baillie Gifford plays an active role in the community by supporting projects in the areas of education, social inclusion, and the arts.
Baillie Gifford & Co has sponsored the following National Galleries of Scotland exhibitions: Phoebe Anna Traquair 1852-1936 (1993); Sir James Gunn 1893-1964 (1995); David Livingstone and the Victorian Encounter with Africa (1996); George Rodger: The African Photographs (1996); The Winter Queen: The Life of Elizabeth of Bohemia 1596-1662 (1998); Turner & Sir Walter Scott: The Provincial Antiquities and Picturesque Scenery of Scotland (2000); Andrew Geddes (1783-1844): Painter – Printmaker: 'A Man of Pure Taste' (2001); The King Over the Water: The Life of Prince James Francis Edward Stewart (2001); Rubens: Drawing on Italy (2002); Below Stairs: 400 Years of Servants' Portraits (2004); Gauguin's Vision (2005); Impressionism and Scotland (2008); and Elizabeth Blackadder (2011).
Man Ray Portraits is shown in the Robert Mapplethorpe Gallery in the Scottish National Portrait Gallery. Named after the renowned American photographer, the Gallery is supported by a very generous donation from The Robert Mapplethorpe Foundation. This is being used over three years to produce innovative displays, exhibitions and research. Recent exhibitions have included Edith Tudor-Hart: In the Shadow of Tyranny and Jitka Hanzlová. The Gallery is the first purpose-built photography space of its kind in a major museum in Scotland.