TOKYO LANDSCAPE, THE EXHIBITION – MUSEO CARLO BILOTTI, ROME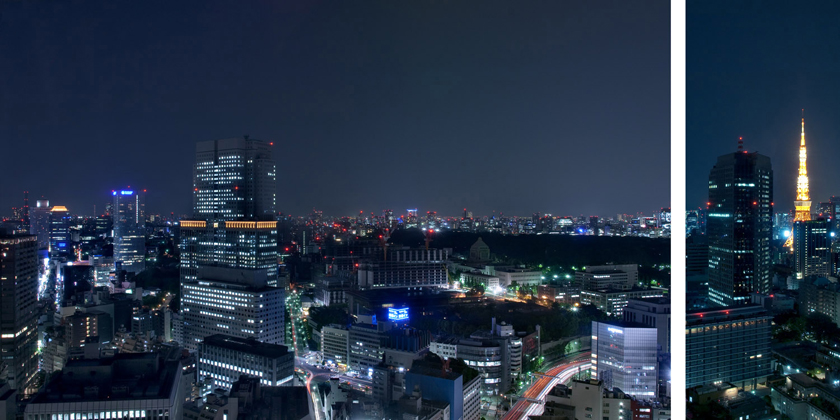 Tokyo Landscape – The exhibition
Antonio Saba – Gianluca Floris
Opening 30 October – h: 12 a.m.
31 October | 21 November 2010
Museo Carlo Bilotti, Viale Fiorello La Guardia – Rome

Oriental meeting | Text by Vittoria Biasi
ANTONIO SABA – GIANLUCA FLORIS
THE EXHIBITION TOKYO LANDSCAPE
Antonio Saba and Gianluca Floris show Tokyo Landscape in the halls of Bilotti's Museum.
The exhibition flows through a particular thought, and hence the vision shared by these two characters. Antonio Saba is the man that by  means of photography grasps the sense of  the Research engaged to catch  the thorough of structure,  of earlier movements.
Gianluca Floris conveys the feeling for some artistic expression onto writing, reaching the ridge of Thought that requires the capture of the utmost differences between  the western and eastern  philosophical techniques. Tokyo is seen with wonder for the chromatic discovery of  meals, of life, of city: the situations are doors to get other,  to a thinking leading beyond the chromatic pleasantness. The works' titles synthesize the adventure of a vision, of a feeling with no end: as per " I saw the way you stare at those colors./I look for them, I find them, I wear them./ Why don't you stare at me now?" or "I saw the way you stare at those colors./I look for them, I find them, I wear them./Why don't you stare at me now?"!

Vittoria Biasi
Translated by Salvatore Rollo at salvatore_rollo@fastwebnet.it
Press Release
Tokyo Landscape is a multimedia project which accompanies the spectator with photographs, descriptions, visual and aural stimulus through the many aspects of Tokyo: the most livable megalopolis of the planet. A lot more than a guide, little less than a journey. A photographic exhibition, a book and more.
Tokyo Landscape is work in progress.
The first outing of Tokyo Landscape appears in the form of a photographic exhibition clearly underlining the various meanings and intentions of the entire project.
The exhibition communicates through the bilateral aspect of image and word in the same way as an ideogram.
Fifteen stories, fifteen alluminium panels with desaturated, dusted and metalized colours; united and commentated on by separate individual columns containing short texts describing, elaborating and provoking their meanings.
The photographic panels are 120cm high and 300 cm long, each containing from two to five photographs in a logical, conceptual and artistic sequence.
The texted panels will be propped and illuminated separately.
.