SEVENTH VISUAL ARTS BIENNIAL OF THE CENTRAL AMERICAN ISTHMUS, ARTISTIC DATE IN NICARAGUA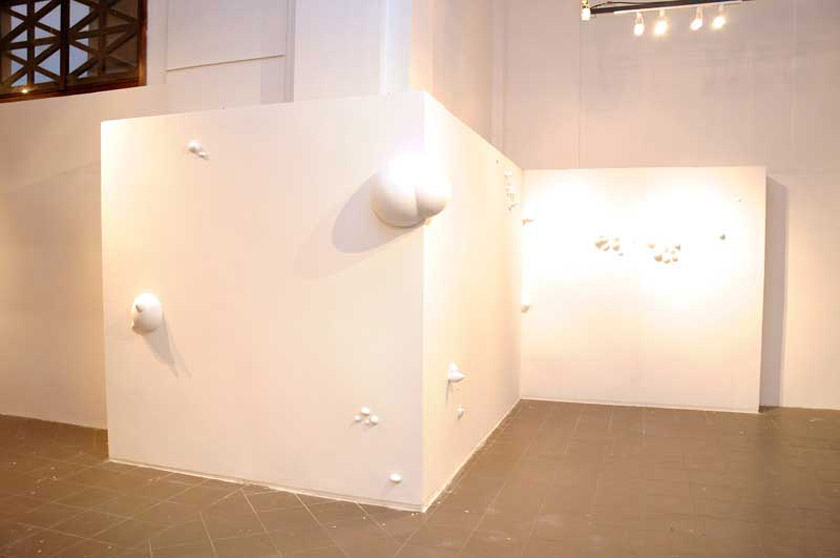 Biennial of Visual Arts of the Central American Isthmus (BAVIC)
Colonial Los Robles II Etapa No. 15
Managua, Nicaragua
Contact: Juanita Bermúdez General Coordinator juanita@fundacionortizgurdian.org
Artists, critics and art historians will make a date in Nicaragua for the first week of November to participate in the seventh Visual Arts Biennial of the Central American Isthmus (BAVIC seven), under the coordination of Fundación Ortiz Gurdian.
—
Forty-five artists will participate in BAVIC seven with 60 works, including pieces by distinguished creators who have had successful exhibitions and shown in galleries in the United States and Europe.
Contrary to previous biennials, there will be no qualifying jury in BAVIC seven. This time the Theoretical Event No one knows about the past that awaits (Art today from Central America), was coordinated by Marivi Véliz, Independent Curator of Cuba and Guatemala, with the participation of Carol Damian, director of Florida International University's Frost Museum, USA; Elvis Fuentes, curator of the Museum of El Barrio, New York, USA; Michèle Dalmace, Art Historian, Michel de Montaigne University, Bordeaux, France; Sara Hermann, of the León Center, Santiago de los Caballeros, Dominican Republic; Rosina Cazali, Independent Curator, Guatemala; Félix Ángel, Director of the IDB Cultural Center in Washington, USA; José Manuel Noceda, Curator for Central America and the Caribbean of the Biennial of Havana, Cuba; Pablo León de la Barra, Independent Curator of London, England and Clara Astiasarán, Independent Curator of Cuba/Costa Rica.
For BAVIC seven, Casa Derbishire of the Arts Centers complex of the Foundation Ortiz Gurdian of the city of León was designated to house a collection of contemporary art made up of pieces that won awards and mentions in the Nicaraguan Biennials and those that have participated in the six previous editions of the Biennial of the Central American Isthmus, several of them prize winners. This will be a permanent exhibition starting in November 2010.
November 1-2:
Theoretical Event, Spain Cultural Center in Nicaragua,
Managua, Nicaragua.
November 3:
Conclusion of the Theoretical Event and Inauguration of the FOG
Contemporary Art Center,
León, Nicaragua.
November 4:
Inauguration of BAVIC 7,
Rubén Darío National Theater, Managua

November 5 to December 4:
Exhibition of the works participating in BAVIC 7.
Rubén Darío National Theater, Managua, Nicaragua.