GOLDEN LIONS FOR LIFETIME ACHIEVEMENT OF THE 54th INTERNATIONAL ART EXHIBITION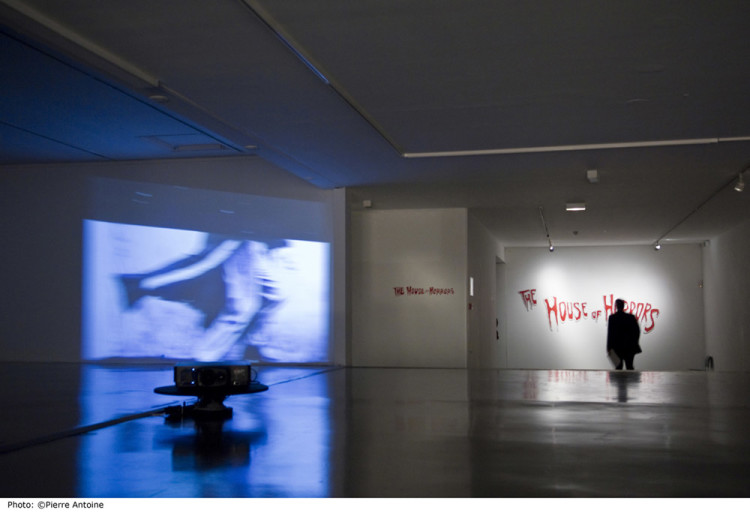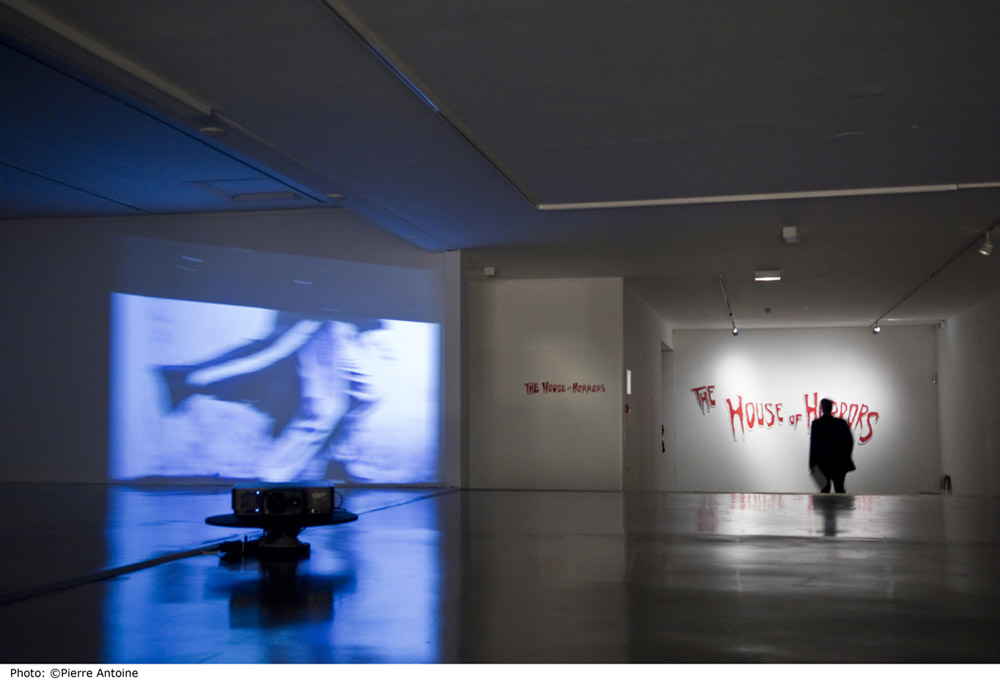 la Biennale di Venezia
54th International Art Exhibition
Sturtevant and Franz West
Golden Lions for Lifetime Achievement
Venice, May 2nd 2011 – Sturtevant and Franz West will be the recipients of the Golden Lions for Lifetime Achievement of the 54th International Art Exhibition – ILLUMInations (Venice, Giardini and Arsenale, June 4th – November 27th, 2011).
The decision, made by the Board of la Biennale di Venezia, chaired by Paolo Baratta, under director Bice Curiger's proposal, finds its motivation in "the uniqueness of their topical contribution to Contemporary Art and for having developed a forceful and rich oeuvre, which invites to see the artistic production in connection with other intellectual discourses".
The award will be officially presented to the two artists on June 4th, 2011 at noon during the opening and award ceremony of the exhibition.
Sturtevant, born 1930 in Lakewood, Ohio, USA, lives and works in Paris.
Her artistic career is unique and fascinating in developing an extremely coherent oeuvre literally in the "shadow" of the most important artistic experiments and movements of the twentieth century. Her works are raising questions about originality and authorship long before these topics have become intensely discussed in philosophy and literary theory.
A precursor of conceptual art, Sturtevant has created replicas of works by artists like Marcel Duchamp, Frank Stella, Andy Warhol, Joseph Beuys and more recently by Felix Gonzalez-Torres or Paul McCarthy. It is only since the 1980s that her work has entered the art discourse, and has gained an incredible reputation in the last years, particularly through her recent development of her oeuvre – presented in 2010 at the Musée d'Art Moderne de la ville de Paris – which includes also film and performances.
Franz West was born in Vienna in 1947, where he is currently based.
He is one of the most important contemporary artists working in sculpture, but also in collage and installation. His earliest works were created around the idea of "Passstücke" (or "Adaptives"), small sculptures to be held by a person near the body to become "complete". The interpretations of these sculptures were seen in between "neurosis" and "prostheses". At the same time his works took up an aesthetic language aiming towards the vague and the decrepit, relating to discourses around the body, to psychoanalysis, literature and philosophy in an often grotesque and "messy" way.
Franz West has been a great innovator in sculpture by developing it like a meta language, aiming towards its affinities to the body and to furniture. In 1992 Franz West showed in the Austrian Pavilion at la Biennale di Venezia. In 2010 he had a big travelling exhibition at the Museum Ludwig, Köln, at the MADRE – Museo d'Arte contemporanea DonnaREgina, Napoli and at the Kunsthaus Graz.
For further information
Visual Arts Press Office
la Biennale di Venezia
Tel. +39 041 5218 – 849/846/716
infoartivisive@labiennale.org
www.labiennale.org
www.labiennalechannel.org
Facebook: La Biennale di Venezia
Twitter: la_Biennale
..)(,,
la Biennale di Venezia
A Sturtevant e Franz West
i Leoni d'oro alla carriera della 54. Esposizione Internazionale d'Arte
Venezia, 2 maggio 2011 – Sono stati attribuiti all'artista americana Sturtevant e all'artista austriaco Franz West i Leoni d'oro alla carriera della 54. Esposizione Internazionale d'Arte – ILLUMInazioni (Venezia, Giardini e Arsenale, 4 giugno – 27 novembre 2011).
La decisione è stata presa dal Cda della Biennale di Venezia presieduto da Paolo Baratta, su proposta della Direttrice Bice Curiger, con la seguente motivazione: "per l'unicità e la particolare attualità del loro contributo all'arte contemporanea, e per aver sviluppato un'opera ricca e piena di forza, che invita a vedere la produzione artistica in connessione ad altri ambiti intellettuali".
Il riconoscimento sarà consegnato ai due artisti ai Giardini della Biennale sabato 4 giugno 2011, alle ore 12, nel corso della premiazione e inaugurazione della mostra.
Sturtevant è nata nel 1930 a Lakewood, nell'Ohio (Usa). Vive e lavora a Parigi.
La sua carriera artistica è unica e affascinante per aver sviluppato un'opera estremamente coerente, letteralmente "all'ombra" delle più importanti sperimentazioni e correnti artistiche del XX secolo. I suoi lavori hanno sollevato le questioni dell'originalità e della paternità dell'opera, molto prima che questi temi fossero oggetto di un intenso dibattito in filosofia e nella teoria letteraria.
Anticipatrice dell'arte concettuale, Sturtevant ha creato repliche dei lavori di artisti quali Marcel Duchamp, Frank Stella, Andy Warhol, Joseph Beuys e, più recentemente, Felix Gonzalez-Torres o Paul McCarthy. È solo a partire dagli anni ottanta che il suo lavoro è entrato nel dibattito artistico, conquistandosi un'eccezionale reputazione negli ultimi anni, particolarmente attraverso lo sviluppo recente della sua opera – presentata nel 2010 al Musée d'Art Moderne de la ville de Paris –
che include anche video e performance.
Franz West è nato a Vienna nel 1947, dove vive e lavora.
È uno dei più importanti artisti contemporanei che opera nell'ambito della scultura, ma anche del collage e dell'installazione. I suoi primi lavori sono stati creati intorno all'idea di "Passstücke" (o "Adaptives"), piccole sculture maneggiabili che si completano a contatto del corpo dello spettatore. L'interpretazione di queste opere è rintracciabile nei concetti di "nevrosi" e "protesi". Allo stesso tempo il suo lavoro affronta un linguaggio estetico che, puntando all'indefinito e all'obsoleto, si collega alle teorie  sul corpo, alla psicoanalisi, alla letteratura e alla filosofia in modo spesso grottesco e "disordinato".
Franz West è indubbiamente un grande innovatore nella scultura, che ha sviluppato come un metalinguaggio, dando rilievo alle sue affinità con le forme organiche e il mobilio. Nel 1992 Franz West ha esposto nel Padiglione austriaco alla Biennale di Venezia. Nel 2010 ha tenuto una grande esposizione itinerante al Museo Ludwig di Colonia, al MADRE – Museo d'Arte contemporanea DonnaREgina di Napoli e alla Kunsthaus Graz.
Position the cursor on the images to view captions, click on images to enlarge them.
Posizionare il cursore sulle immagini per leggere le didascalie; cliccare sulle immagini per ingrandirle.
Per ulteriori informazioni
Ufficio Stampa Arti visive
la Biennale di Venezia
Tel. +39 041  5218 – 849/846/716
infoartivisive@labiennale.org
www.labiennale.org
www.labiennalechannel.org
Facebook: La Biennale di Venezia
Twitter: la_Biennale