PAVILION OF IRAQ, 54TH INTERNATIONAL ART EXHIBITION LA BIENNALE DI VENEZIA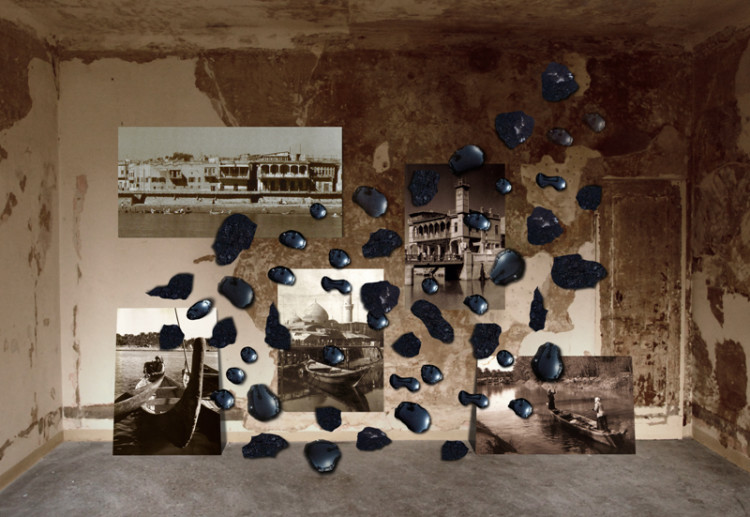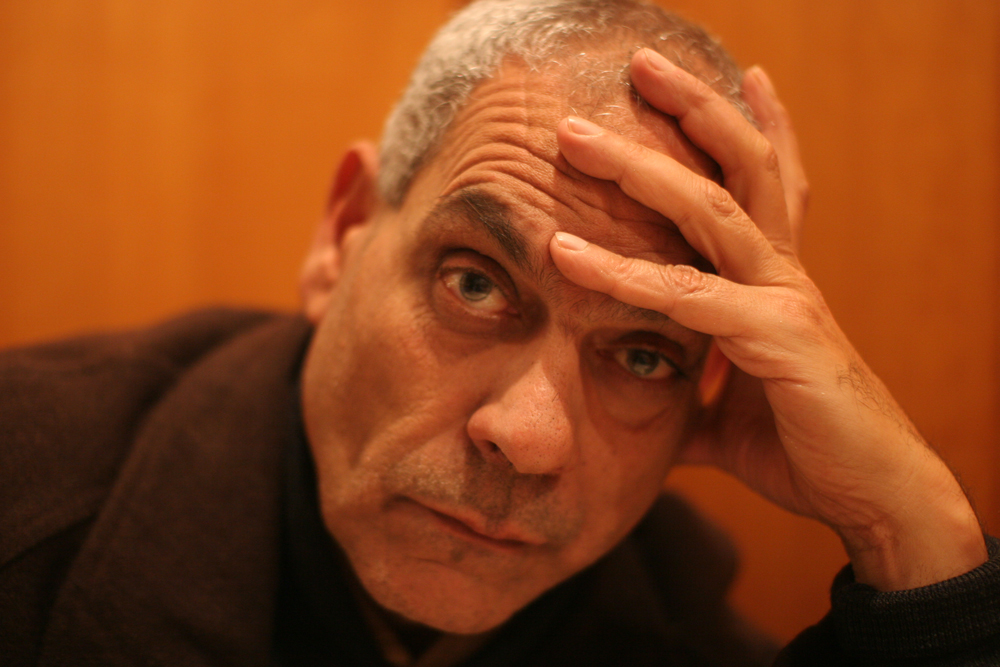 Iraq's experimental contemporary artists have never had a chance to present their work for an Iraq Pavilion at the Venice Biennale; the first and last major appearance in 1976 outlined only some of their "modern" artists. The Iraq Pavilion for 2011 will indeed show the world an exciting professionally-curated selection of 6 Iraqi artists from two generations, including various artistic media (painting, performance, video, photography, sculpture/installation).
Ali Assaf, Commissioner for the Pavilion of Iraq 2011
Acqua Ferita/Wounded Water
Six Iraqi Artists interpret the theme of water
Site: Gervasuti Foundation, Fondamenta S. Ana (Via Garibaldi) Castello 995, between Giardini and Arsenale
Opening to the Public: June 4, 2011.  Closes Nov. 27, 2011   10-6 pm daily except Mondays
Press Preview: June 2, 2011   7 to 9 pm
Commissioner: Ali Assaf  –  Co-Commissioner: Vittorio Urbani  –  Curator: Mary Angela Schroth
Organization: Nouva Icona and Sala 1   Media Partner:  Canvas Magazine
In collaboration with: Embassy of the Republic of  Iraq in Italy, Iraq UN Representation in Rome, Arab Fund for Arts and Culture, corporate and individual patrons and  the Iraq Pavilion Patrons Committee.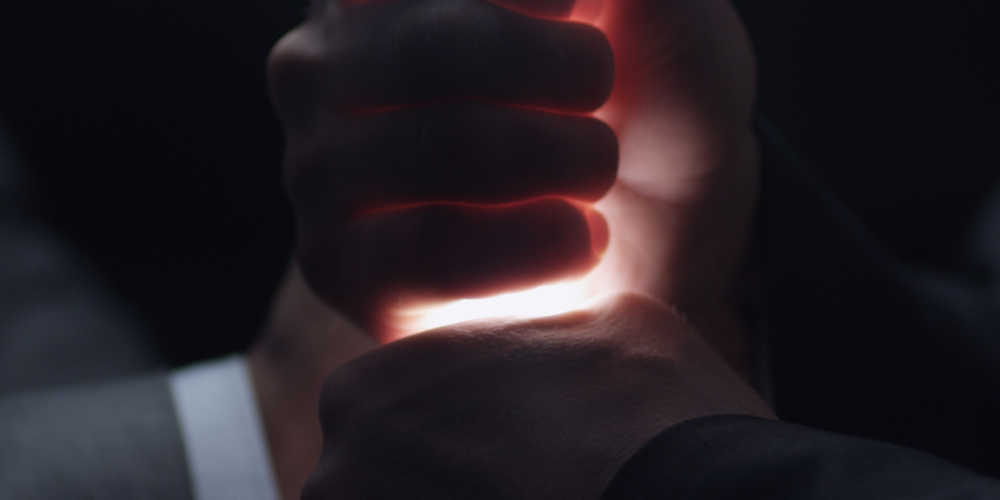 These are extraordinary times for Iraq. The project to create an official country Pavilion for the 54. Venice Biennale is a multiple and participatory work in progress since 2004.  It is historically coming at a period of great renewal after more than 30 years of war and conflict in that country.
The Pavilion of Iraq will feature six internationally-known contemporary Iraqi artists who are emblematic in their individual experimental artistic research, a result of both living inside and outside their country.  These artists, studying Fine Arts in Baghdad, completed their arts studies in Europe and USA. They represent two generations:  one, born in the early 1950's, has experienced both the political instability and the cultural  richness of that period in Iraq. Ali Assaf, Azad Nanakeli and Walid Siti came of age in the 1970's during the period of the creation of political socialism that marked their background.  The second generation, to include Adel Abidin, Ahmed Alsoudani and Halim Al Karim, grew up during the drama of the Iran-Iraq war (1980-1988), the invasion of Kuwait, overwhelming UN economic sanctions and subsequent artistic isolation.  This generation of artists exited the country before the 2003 invasion, finding refuge in Europe and USA by sheer fortune coupled with the artistic virtue of their work.  All six artists thus have identities indubitably forged with contemporary artistic practice that unites the global situation with the Iraqi experience and they represent a sophisticated and experimental approach that is completely international in scope.
The six artists will execute works on site that are inspired by both the Gervasuti Foundation space and the thematic choice of water. This is a timely interpretation since the lack of water is a primary source of emergency in Iraq, more than civil war and terrorism. A documentary by Oday Rasheed curated by Rijin Sahakian will feature artists living and working in Iraq today.
The Pavilion of Iraq has been produced thanks to Shwan I. Taha and Reem Shather-Kubba/Patrons Committee, corporate and individual contributors, Embassy of the Republic of Iraq and a major grant from the Arab Fund for Arts and Culture. Honorary Patron is the architect Zaha Hadid.
For info:  www.pavilionofiraq.org +39 067008691   +39 3392397762 (Sala 1) +39 335320548 (Nuova Icona)
Position the cursor on the images to view captions, click on images to enlarge them.
Posizionare il cursore sulle immagini per leggere le didascalie; cliccare sulle immagini per ingrandirle.
The Images are free from Copyright.
Gli artisti iracheni contemporanei non hanno mai avuto la possibilità di presentare il loro lavoro per un padiglione iracheno alla Biennale di Venezia; la prima e ultima rilevante comparsa, nel 1976, ha mostrato solo alcuni dei loro artisti "moderni". Il padiglione dell'Iraq del 2011 vuole presentare al mondo una stimolante selezione di 6 artisti di due generazioni, che comprende diverse discipline artistiche (pittura, performance, video, fotografia e installazione).
Ali Assaf, Commissario per il Padiglione dell'Iraq 2011
Acqua Ferita  /  Wounded Water
Sei artisti iracheni interpretano il tema dell'acqua

Luogo: Gervasuti Foundation, Fondamenta S. Ana (Via Garibaldi) Castello 995, tra i Giardini e l'Arsenale
Apertura al Pubblico: dal 4 giugno al 27 novembre 2011 ore 10-18  tutti i giorni tranne i lunedì
Inaugurazione: 2 giugno 2011   ore 19 – 21
Commissario: Ali Assaf  – Co-Commissario: Vittorio Urbani – Curatore: Mary Angela Schroth
Organizzazione: Nuova Icona / Sala 1   Media Partner:  Canvas Magazine
In collaborazione con: Ambasciata della Repubblica dell'Iraq, Rappresentanza dell'Iraq presso le Nazioni Unite a Roma, Arab Fund for Arts and Culture, enti vari e Patrons Committee del Padiglione dell'Iraq.
Questo è un momento straordinario per l'Iraq. Il progetto di creare un padiglione ufficiale per la 54°edizione della Biennale di Venezia nasce da un incessante lavoro di squadra iniziato nel 2004. Storicamente, avviene in un periodo di grande rinnovamento, dopo oltre 30 anni di guerre e di conflitti.
Il Padiglione dell'Iraq ospiterà sei artisti iracheni contemporanei di fama internazionale, che si caratterizzano per una ricerca artistica sperimentale, scaturita dall'esperienza vissuta nel loro paese e all'estero.
Questi artisti, dopo aver studiato arti visive a Baghdad, hanno completato il percorso artistico in Europa e negli Stati Uniti. Rappresentano due generazioni: la prima, nata nei primi anni '50, ha vissuto sia l'instabilità politica che la ricchezza culturale di quella fase. Ali Assaf, Azad Nanakeli e Walid Siti sono cresciuti negli anni '70, durante il periodo in cui si afferma il socialismo politico, che ha segnato la loro formazione. La seconda generazione, rappresentata da Adel Abidin, Ahmed Alsoudani e Halim Al Karim, è cresciuta nel corso della guerra Iran-Iraq (1980-1988), l'invasione del Kuwait, la schiacciante sanzione economica delle Nazioni Unite e il successivo isolamento artistico. Questi artisti, lasciato il paese prima dell'invasione del 2003, trovano rifugio in Europa e negli USA, grazie anche a un connubio di fortuna e capacità artistiche. Tutti loro hanno indubbiamente un'identità maturata nel confronto con la pratica artistica contemporanea, che congiunge la situazione globale alla particolare esperienza irachena e rappresentano un approccio sofisticato e sperimentale di portata internazionale.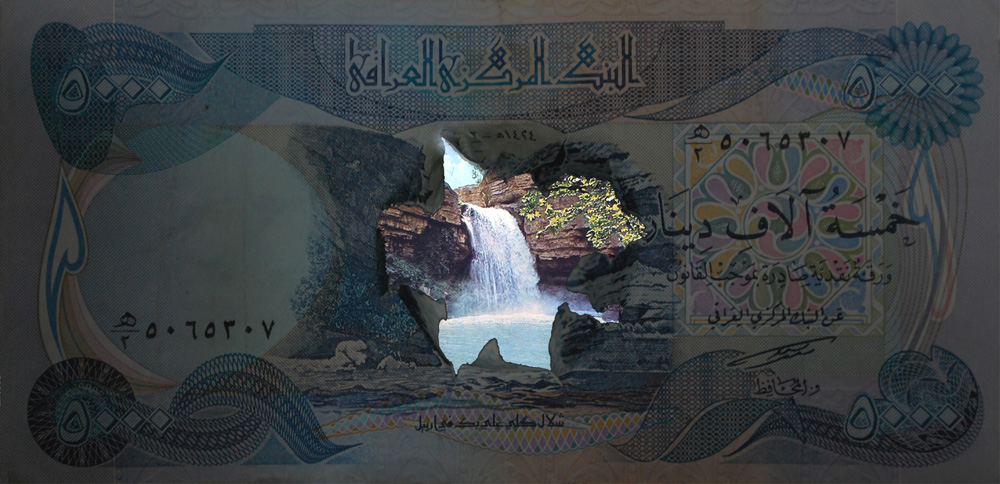 I sei artisti eseguiranno opere in situ, ispirandosi sia allo spazio Gervasuti Foundation che alla tematica dell'acqua. Si tratta di un argomento attuale, in quanto la mancanza di un bene primario come l'acqua è una delle maggiori emergenze in Iraq, più della guerra civile e del terrorismo.
Sarà inoltre proiettato un documentario di Rasheed Oday a cura di Rijin Sahakian sulla vita di alcuni giovani artisti che vivono e lavorano in Iraq.
Il padiglione è stato realizzato grazie a Shwan I. Taha e Reem Shather-Kubba / Patrons Committee, con il contributo di privati ed enti pubblici, Ambasciata della Repubblica dell'Iraq e il generoso supporto dell'Arab Fund for Arts and Culture.
Patron Onorario è l'architetto Zaha Hadid.
info:  www.pavilionofiraq.org +39 067008691   +39 3392397762 (Sala 1)    +39 335320548 (Nuova Icona)