THE WORLD IS YOURS AT PALAZZO GRASSI | IN PRAISE OF DOUBT AT PUNTA DELLA DOGANA | VENICE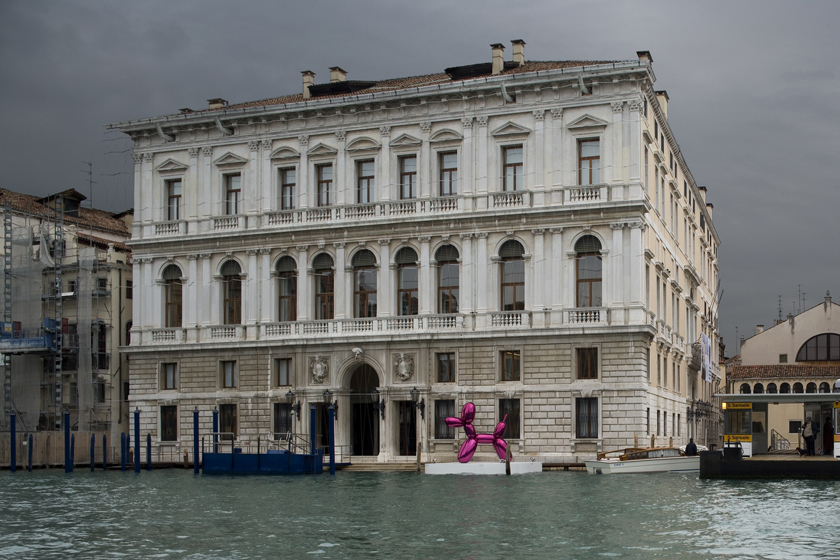 THE WORLD IS YOURS
2 JUNE – 31 DECEMBER 2011
Palazzo Grassi – Campo San Samuele – Venice (Italy)
www.palazzograssi.it
Press release – 30 September 2010
Next Spring 2011, the François Pinault Foundation will present two new exhibitions at Punta della Dogana and Palazzo Grassi in Venice.
Both exhibitions will be curated by Caroline Bourgeois.
From 10th April 2011, Punta della Dogana will show In Praise of Doubt, a presentation of historical pieces and new works including several site-specific projects, which question the idea of uncertainty, our convictions about identity, and revisit the relationship between intimate space and the space of the artwork.
Among the twenty artists in the exhibition In Praise of Doubt, almost half of them have never been included in previous exhibitions of the François Pinault Collection.
The exhibition The World is Yours at Palazzo Grassi will present another re-assessment, this time of the traditional limits of the geography of art, and how we relate to others and the world. Presented from 2nd June 2011, its opening will coincide with that of the contemporary art Venice Biennale, and will bring together works by some 40 artists from 20 countries, most of which have never been shown as part of the François Pinault Collection before.
For François Pinault: "these two exhibitions develop two distinct yet complementary views of art as a visionary force. The works selected by Caroline Bourgeois, demonstrate artists' extraordinary capacity to explore how we relate to our own uncertainties, and our relationship to others."
Caroline Bourgeois has curated numerous shows including Money, Joan Jonas, Valie Export, Cao Fei, Adel Abdessemed and Loris Gréaud as well as several exhibitions of the François Pinault Collection including The Passage of Time in Lille, A Certain State of the World in Moscow, and Who is Afraid of Artists? in Dinard.
The exhibition Mapping the Studio has already seen by over 400,000 visitors, and will remain on view at Punta della Dogana until10th January 2011 and at Palazzo Grassi until 4th April 2011.
Press office:
International
Claudine Colin Communication
28 rue de Sévigné – 75004 Paris
Eva Astaburuaga Dalla Venezia/Constance Gounod
eva@claudinecolin.com/constance@claudinecolin.com