RUSSIAN PAVILION AT THE 54TH INTERNATIONAL ART EXHIBITION – LA BIENNALE DI VENEZIA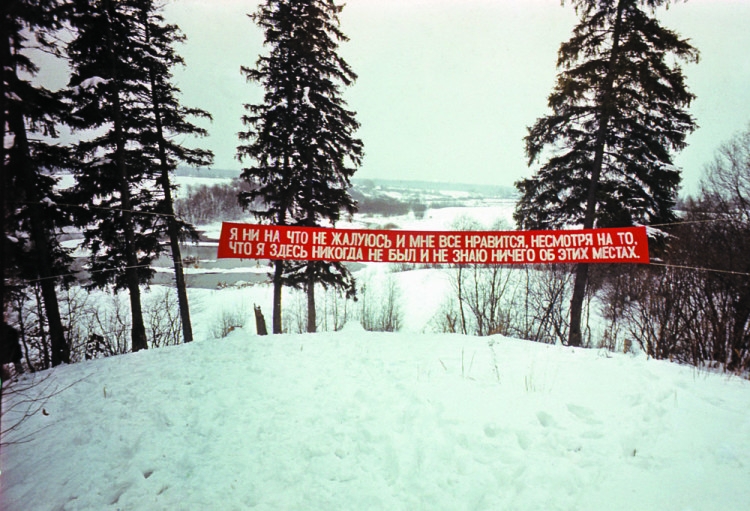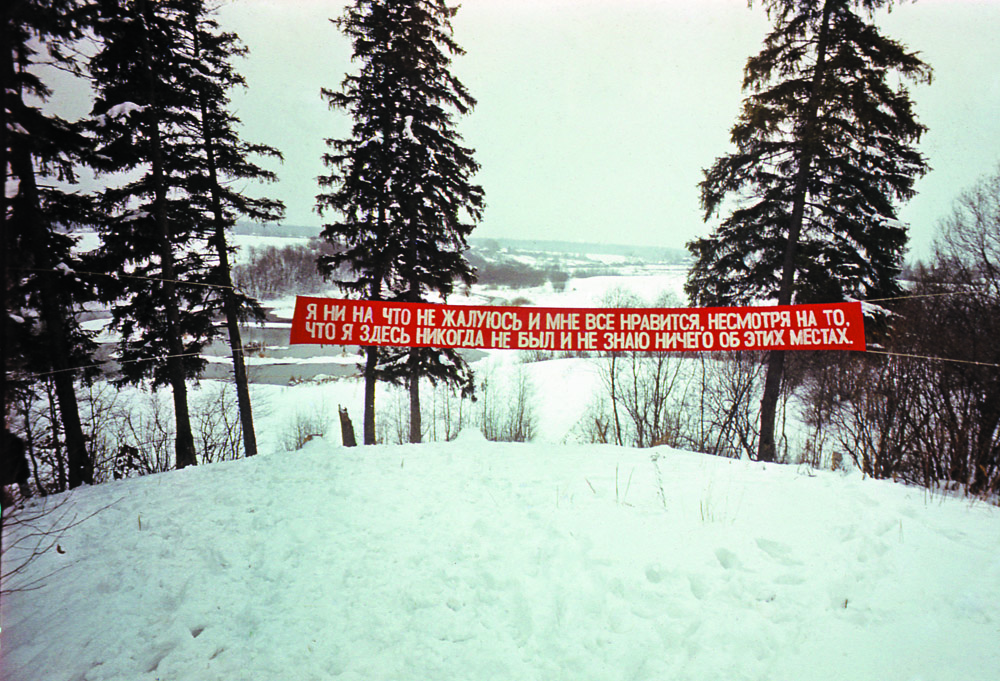 Russian Pavilion
at the 54th International Art Exhibition – la Biennale di Venezia
www.ruspavilion.ru

Title: Empty Zones
Commissioner: Stella Kesaeva
Curator: Boris Groys
Artists: Andrei Monastyrski and Collective Actions (Andrei Monastyrski, Nikolai Panitkov, Igor Makarevich, Elena Elagina, Sabine Hänsgen, Sergei Romashko)
Organization: Ministry of Culture of the Russian Federation, Stella Art Foundation
Architecture: Kuehn Malvezzi, Berlin
Production: Altofragile, Milano
Assistant commissioner: Nikolai Molok
Supported by Mercury Group, JTI
Andrei Monastyrski and Collective Actions are to make an installation specially for the Russian Pavilion at the 54th International Art Exhibition. The Collective Actions group (its members are Nikita Alexeev, Elena Elagina, Georgy Kizevalter, Igor Makarevich, Andrei Monastyrski, Nikolai Panitkov, Sergei Romashko, and Sabine Hänsgen; Nikita Alexeev and Georgy Kizevalter left the group in 1983 and 1989 respectively) was founded by Monastyrski in 1976 and continues its work to this day. Boris Groys, the exhibition's curator, considers that "it was the first example in Russia of the kind of art that takes the viewer out of his usual passive condition and offers him an active role in creating an artistic event."
The aesthetic spatiotemporal events that make up CA's 'actions' have been developed both in huge rural spaces (fields, forests, rivers and so on) and in the texts that introduce the actions, accompany them, and comment on the events of an action. However, some actions have also been held in the city and in closed spaces when the process of developing a contemporary aesthetic language has called for it. CA has performed 125 actions and compiled 10 volumes (work on the 11th is in progress) of the Trips out of Town books.
The Russian Pavilion will host an attempt to view CA's actions retrospectively as life in art. The exhibition will show art as the production of oneself rather than of objects (paintings, sculptures, installations). Empty Zones is the concept of life as a unique kind of artwork. And this life in art will be demonstrated through using the metaphors created for the Russian Pavilion space.
Andrei Monastyrski
Born 1949. One of the most important Moscow Conceptualist artists. Founder of the Collective Actions group. Has participated in the International Art Exhibitions of la Biennale di Venezia (1993, 2003, 2007), documenta 12 (2007), "Total Enlightenment. Conceptual Art in Moscow 1960-1990", Schirn Kunsthalle, Frankfurt a. M./Fondacion March, Madrid (2008-2009), and Brussels Biennial 1 (2008), and was the subject of a solo exhibition held at the Moscow Museum of Modern Art (2010-2011). Lives and works in Moscow.
Boris Groys, Professor of Russian and Slavic Studies, New York University
Born 1947. Curator of several exhibitions, including: "Dream Factory Communism", Schirn Kunsthalle, Frankfurt a. M. (2004); "Total Enlightenment. Conceptual Art in Moscow (1960 – 1990)", Schirn Kunsthalle, Frankfurt a.M./Fondacion March, Madrid (2008-2009); "Medium Religion" (with Peter Weibel) at the ZKM, Karlsruhe (2009).
Recent publications: "Art Power", MIT-Press (2008); "History Becomes Form: Moscow Conceptualism", MIT-Press (2010); "Going Public", Sternberg Press/e-flux (2010). Lives and works in New York, USA
Stella Kesaeva
Born 1965. Founded Stella Art Foundation in 2003. Has organized over 100 exhibitions in Moscow, Europe, and America, including "Ruin Russia", Campo San Stae (2007), "That Obscure Object of Art", Ca' Rezzoniko (2009) as part of the Venice Biennale Collateral Events program, as well as Elena Elagina and Igor Makarevich's exhibition "In Situ," Kunsthistorisches Museum, Vienna (2009), and "Boris Orlov. Circle of Heroes," Kunsthistorisches Museum, Vienna (2010). In Russia, Kesaeva has organized exhibitions including Ilya & Emilia Kabakov's "Incident in the Museum and Other Installations," State Hermitage Museum, St. Petersburg (2004), "Mapplethorpe's Rooms" at the Foundation's space in Moscow, and "Vadim Zakharov. 25 Years on One Page," State Tretyakov Gallery, Moscow (2006). Lives and works in Moscow.
Press Office of the Russian Pavilion
Press Officer: Anna Svergun, a.svergun@ruspavilion.ru
Anastasia Dokuchaeva, press@ruspavilion.ru
Phone: +7 495 691 34 07
Fax: +7 495 691 25 63
Position the cursor on the images to view captions, click on images to enlarge them.
Posizionare il cursore sulle immagini per leggere le didascalie; cliccare sulle immagini per ingrandirle.