FOTOTTICA – PHOTOGRAPHERS AND OPTICIANS – A PROJECT FOR ROME | SALA 1 – ROME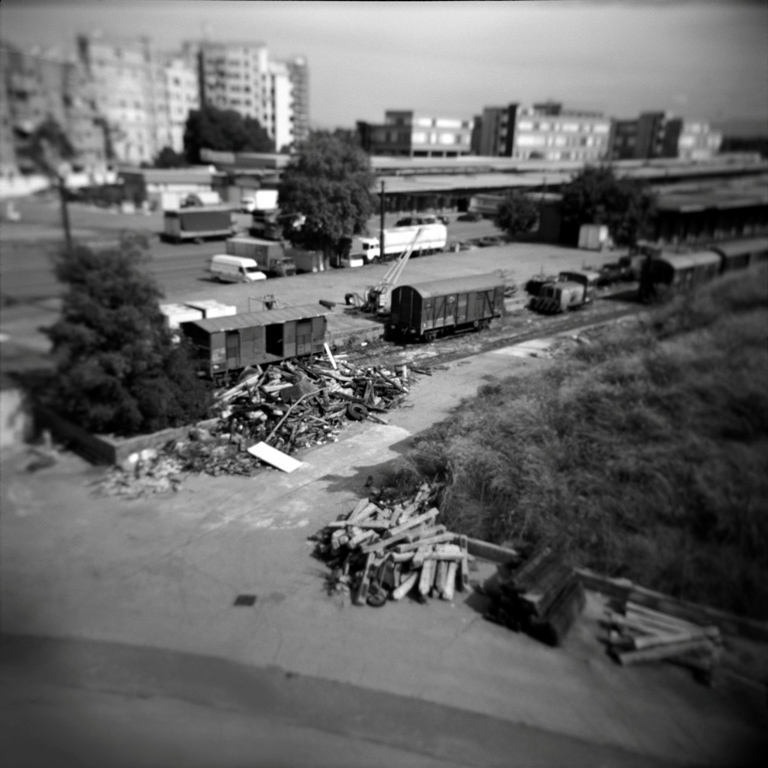 "FotOttica"
Photographers and Opticians – a project for Rome
II edition
curated by Emanuela Termine
Sala 1
Piazza di Porta S. Giovanni, 10  Roma
opening october 7, 2011
7:00 PM at the Sala 1 gallery from October 7 to 22
gallery hours of operation: Tuesday through Saturday from 4:30 PM to 7:30 PM
As part of the circuit of the X edition of the International Photography Festival of Rome, Sala 1 presents the second edition of Fotottica: Photographers and Opticians.
The project takes place in collaboration with the Milleocchiali Roma optical businesses. The initiative aims to involve everyday places and the living fabric of the city with the promotion of contemporary art: normally characterized by other functions, these locations are briefly transformed into exposition spaces.
From October 7 to 22 the exhibition will be divided between the Sala 1 gallery and the businesses involved to present the photography of young Roman artists struggling with their "Motherland." The theme, chosen for the X edition of the festival, intends to investigate the identification between the authors and the land on which they live.
Stefano Cioffi, DAN.REC, Stefano David, Gianfranco Fortuna, and Giuliano Pastori concentrate on their urban contexts and fragments of metropolitan visions, commenting often on everyday Rome. Seen through the wide lens of a contemporary and cosmopolitan imagination, Rome takes on the qualities of a modern metropolis, from the suburban periphery to the sites of major construction works, flanked by similar scenes in other international capitals. Belonging to such a city thus invites comparison to a larger and more universal condition of urban life in which one can recognize oneself.
Milleocchiali LUXURY – c.so Vittorio Emanuele II, 9-11
Milleocchiali BOLOGNA – via Lorenzo il magnifico, 3
Milleocchiali COLLI PORTUENSI – via dei Colli Portuensi, 578/580
Milleocchiali CASALOTTI – via di Casalotti, 80 C/D
Milleocchiali BALDUINA – via Marziale, 55

"FotOttica"
Fotografi e Ottici – un progetto per Roma
II edizione
a cura di Emanuela Termini
Sala 1
Piazza di Porta S. Giovanni, 10  Roma
inaugurazione 7 ottobre 2011
ore 19.00 presso la sede di Sala 1
dal 7 al 22 ottobre
orari di apertura galleria: dal martedì al sabato dalle 16.30 alle 19.30
Nell'ambito del Circuito della X edizione di FOTOGRAFIA. Festival Internazionale di Roma, Sala 1 presenta la seconda edizione di FotOttica. Fotografi e ottici.
Il progetto si svolge in collaborazione con i negozi di ottica Milleocchiali Roma. L'iniziativa mira a coinvolgere nella promozione delle arti contemporanee i luoghi frequentati quotidianamente e parte viva del tessuto cittadino: caratterizzati da altre funzioni, si trasformano solo per un breve periodo in spazi espositivi.
Dal 7 al 22 ottobre la mostra collettiva si dividerà fra la galleria Sala 1 e i negozi coinvolti presentando le fotografie di alcuni giovani artisti romani alle prese con la loro "Motherland": tema proposto dalla X edizione del festival che intende indagare sull'identificazione fra gli autori e il proprio territorio.
Stefano Cioffi, DAN.REC, Stefano David, Gianfranco Fortuna, Giuliano Pastori si concentrano su contesti urbani e frammenti di visioni metropolitane, carpite spesso alla quotidianità romana. Attraverso uno sguardo nutrito di un immaginario contemporaneo e cosmopolita, Roma veste i tratti della metropoli moderna, dalle periferie suburbane ai cantieri delle grandi opere in costruzione, affiancata dai simili scenari di altre capitali internazionali. L'appartenenza al territorio tenta così il confronto con una condizione di vita urbana più ampia e universale, nella quale potersi riconoscere.
Milleocchiali LUXURY – c.so Vittorio Emanuele II, 9-11
Milleocchiali BOLOGNA – via Lorenzo il magnifico, 3
Milleocchiali COLLI PORTUENSI – via dei Colli Portuensi, 578/580
Milleocchiali CASALOTTI – via di Casalotti, 80 C/D
Milleocchiali BALDUINA – via Marziale, 55


Centro internazionale d'arte contemporanea
Complesso Monumentale della Scala Santa / Padri Passionisti
Piazza di Porta S. Giovanni, 10 – 00185 Roma
Tel. 06 7008691 – www.salauno.com – salauno@salauno.com
orario: dal martedì  al sabato 16,30 – 19,30