ARTEMISIA GENTILESCHI. A PASSION STORY – PALAZZO REALE | MILAN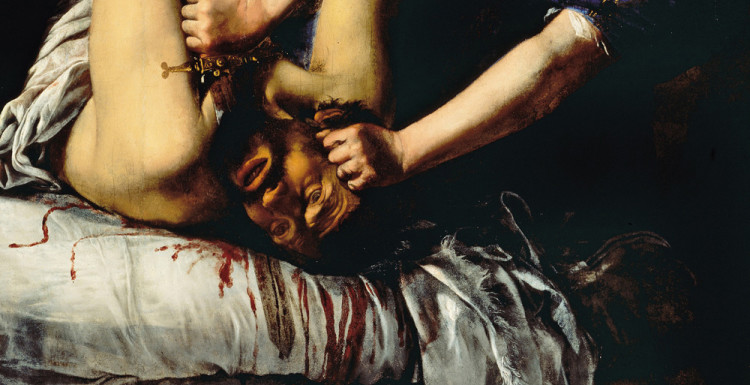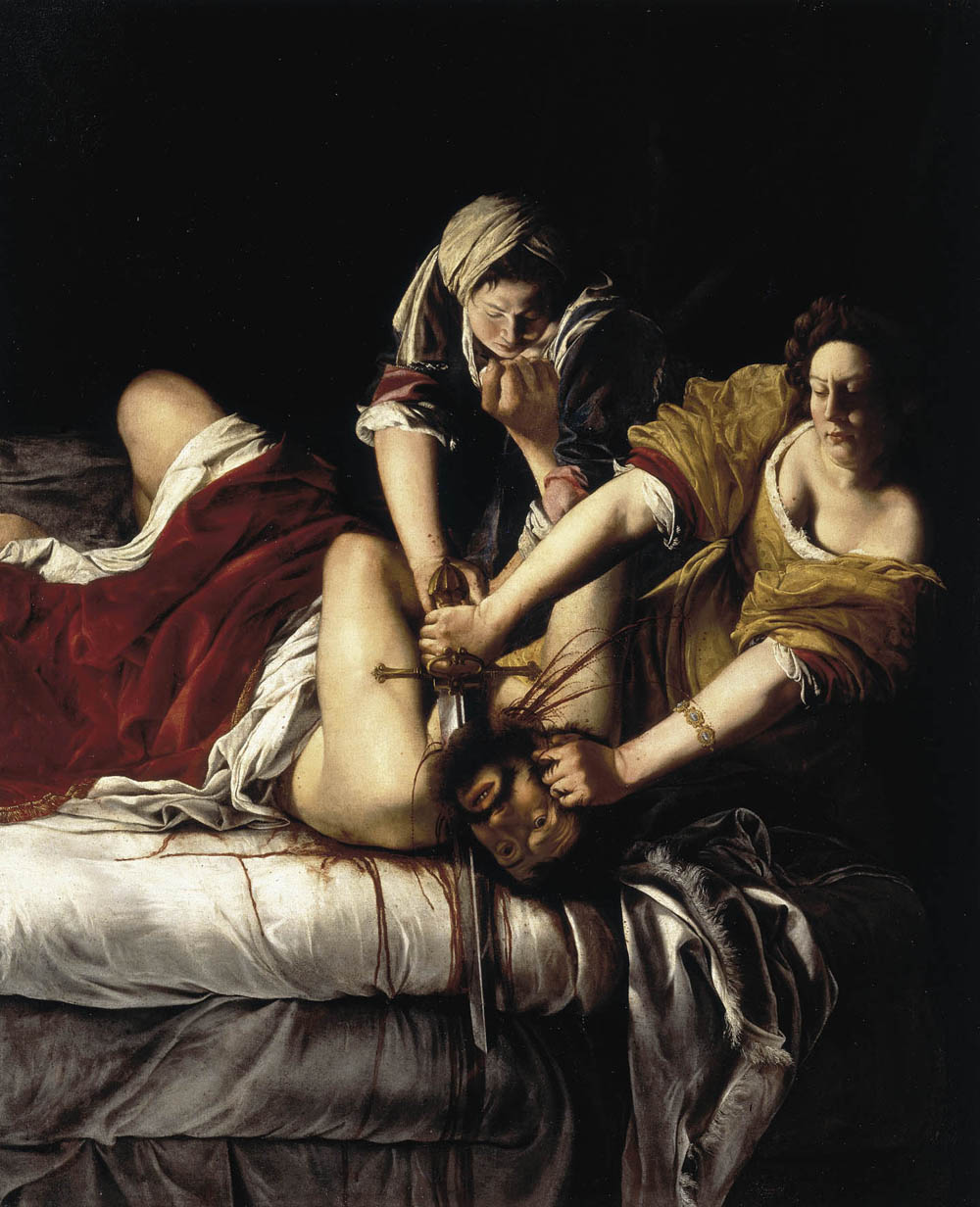 "Artemisia Gentileschi. Storia di una passione"
Milano, Palazzo Reale 22 settembre 2011 – 29 gennaio 2012
Sotto l'Alto Patronato del Presidente della Repubblica
http://www.mostrartemisia.it/
Artemisia Gentileschi – Wikipedia (click English text)

Press conference:
Stefano Boeri, Assessore alla cultura Comune di Milano;
Donatella Treu, amministratore delegato Gruppo 24 ORE;
Michelle Hunziker, presidente di Fondazione Doppia Difesa;
Alessandra Perazzelli, presidente di Valore D;
Emma Dante, regista;
Francesco Solinas e Roberto Contini, curatori
Domenico Piraina, direttore Palazzo Reale.
Download testo di Roberto Contini
Download testo di Francesco Solinas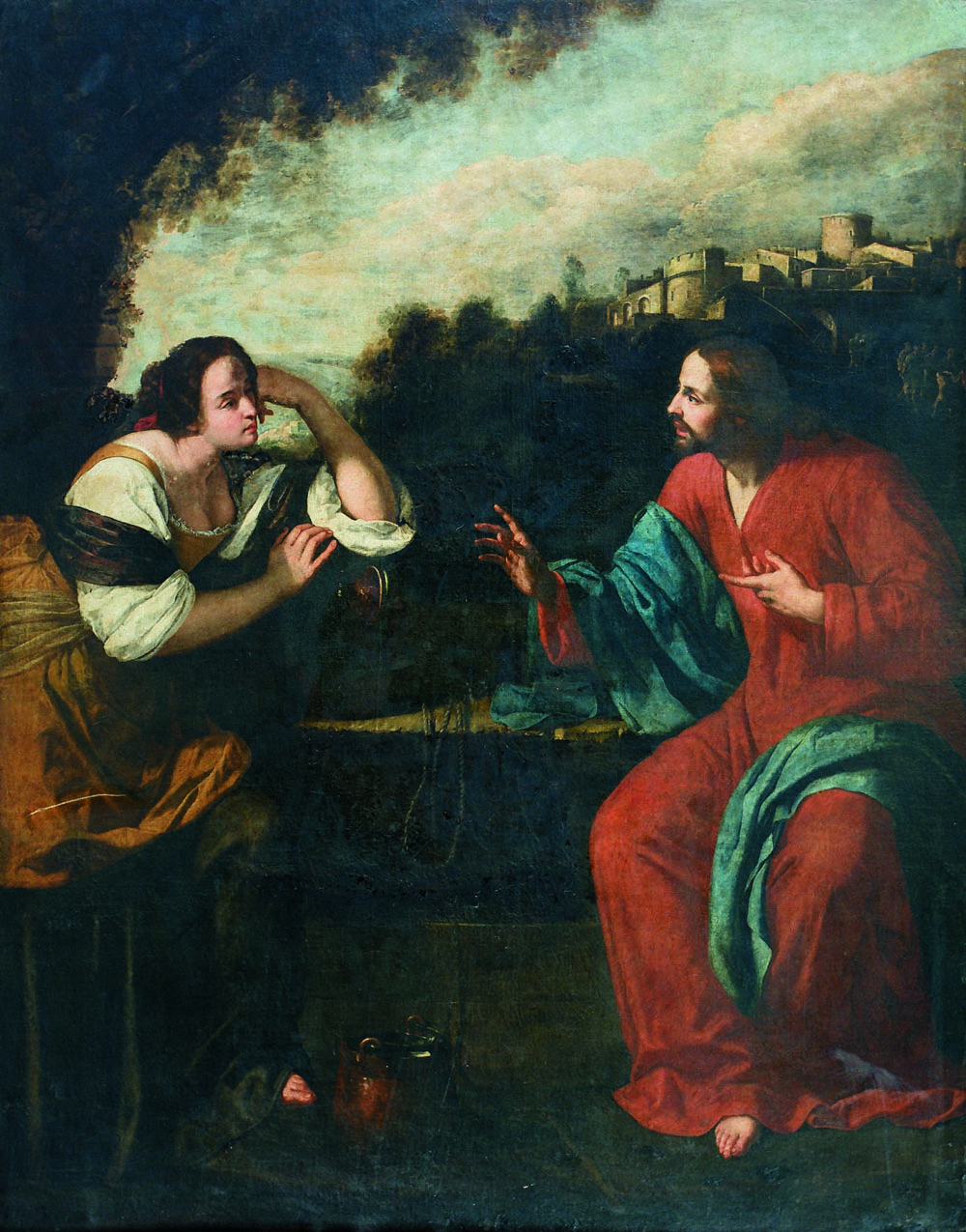 Artemisia Gentileschi
Storia di una passione
Milan, Palazzo Reale
22 september 2011 – 29 january 2012
"ARTEMISIA GENTILESCHI. Storia di una passione" is edited by Roberto Contini and Francesco Solinas enriched by scenographic and teatrical intervention of Emma Dante.
The exhibition is composed by 40 works and some unpolished documents and it wants to present the specificity of Artemisia's painting.
For the first time, the exhibition of Milan – thanks to Cariparma-Credit Agricole – gives Artemisia's works a great space with a particular attention to her life experiences helping to discover a great artist that painted in large number of themes and pictorial genres.
Artemisia was born in Rome in 1593; she was the daughter of Orazio Gentileschi, a famous painter celebrated all over the Europe and she was capable to be as famous as her father even if her different passion towards painting.
Roberto Longhi wrote about her in 1916: «she was the only woman in Italy that known what painting, colours, mixture and similar were in their essence…»; by the way, the artist has had to wait more than three centuries in order to see her status of great painter recognized.
In fact, until the second postwar, Artemisia was remembered more for the defloration trial of her father towards his colleague Agostino Tassi – that sorely marked her life and career – than her obvious artistic credits. Since the early sixties, the story of her adventurous life and freedom, as the expressive power and the rich and imaginative language of her art, were the subject of studies and interpretations by the feminist critique: Artemisia became the symbol of courage and empowerment, but her excellent painting, admired and sought after since the seventeenth century by the powerful all over Europe, was overshadowed.
Rediscovering the right place of Artemisia Gentileschi in the large painting of her time and investigate the events of her life in the light of documents published and unpublished, are among the goals of the Milan exhibition conceived and curated by Roberto Contini, the conservative of the Gemäldegalerie of Berlin, with the collaboration of Francesco Solinas, Maître de Conférences at the Collège de France.
The exhibition includes a prestigious Scientific Committee composed by Alessandro Cecchi (director of the Palatine Gallery in Florence, Palazzo Pitti, the Boboli Gardens and the Royal Apartments), Roberto Paolo Ciardi (Accademia dei Lincei), Mina Gregori (president of the Fondazione Longhi), Judy Mann (curator of the Saint Louis Art Museum), Lorenza Mochi Onori (special Superintendent of the historical, artistic and ethno-anthropological heritage for the Museums of Naples), Wolfgang Prohaska (honorary curator of the Museum of Vienna Kunshistorisches), Nicola Spinosa (superintended of the honorary Neapolitan Museums), Renato Ruotolo (Academy of Fine Arts of Naples) and Andrés Ubeda de los Cobos (curator of Prado Museum).
The exhibition is accompanied by an extensive catalogue – published by 24 ORE Cultura – Gruppo 24 ORE – with essays by Roberto Paolo Ciardi, Roberto Contini,Mina Gregori, Rodolfo Maffeis, Judy Mann, Renato Ruotolo and Francesco Solinas. Biographies and critical of Michael and Yuri Nicolaci Primarosa.
The sections of the exhibition
The exhibition is chronologically divided into four phases that characterize Artemisia's life: the beginnings in Rome under the influence of his father Orazio, the years in Florence where her style is developed independently leading to a unique encoding, the return to Rome in the early twenties and the next nearly quarter century in Naples until her death in 1653 (?).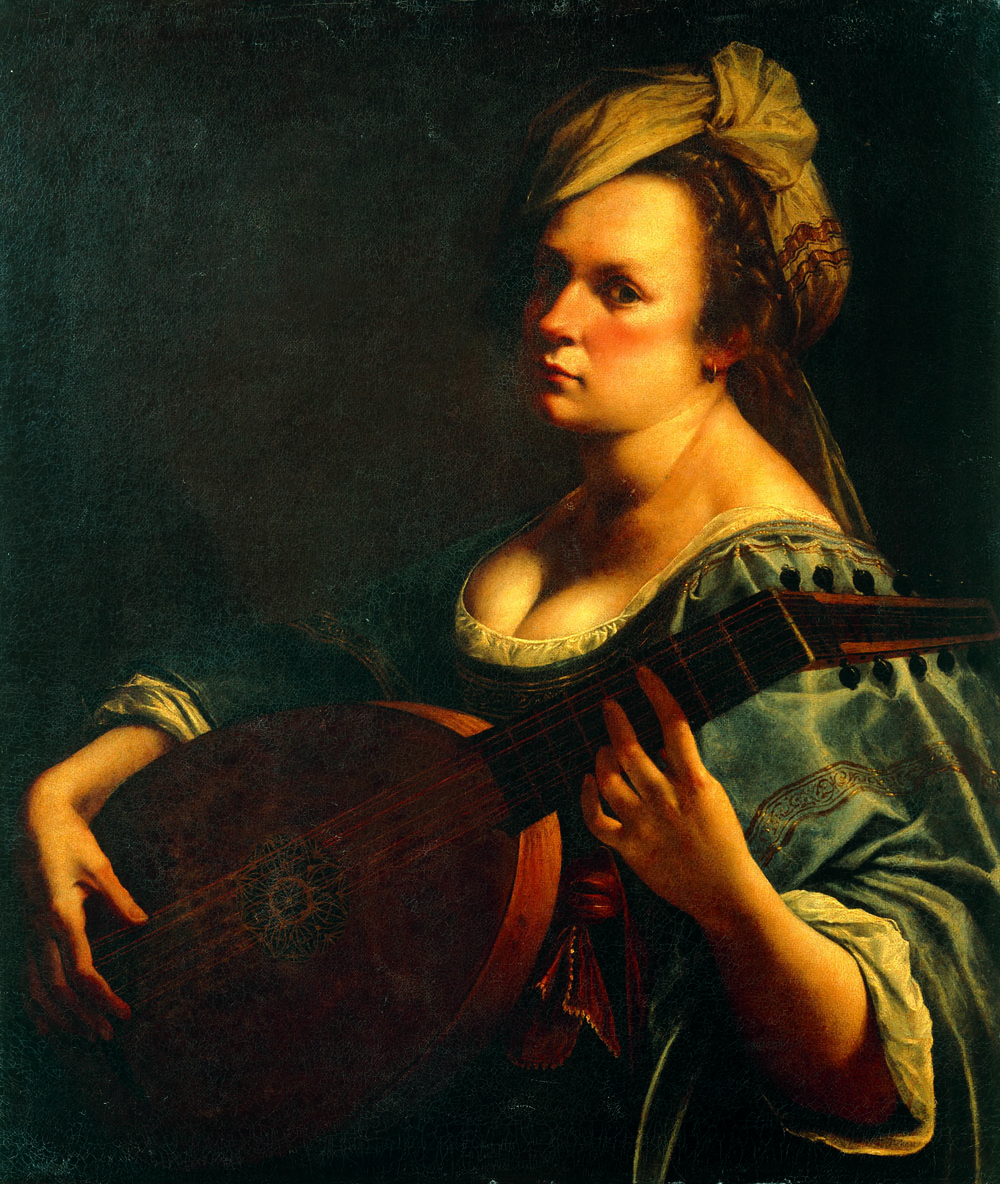 Artemisia ritorna con tutta la sua forza e passione sul palcoscenico della grande arte europea
"Oltraggiata appena giovinetta, nell'onore e nell'amore. Vittima svillaneggiata di un pubblico processo di stupro. Che tenne scuola di pittura a Napoli. Che s'azzardò, verso il 1638, nella eretica Inghilterra. Una delle prime donne che sostennero colle parole e colle opere il diritto al lavoro congeniale e a una parità di spirito tra i due sessi" – Anna Banti in Artemisia (Milano, 1947).
Palazzo Reale e 24 ORE Cultura – Gruppo 24 ORE presentano, dal 22 settembre 2011 al 29 gennaio 2012, una grande mostra monografica, promossa dall'Assessorato alla Cultura del Comune di Milano sotto l'Alto Patronato del Presidente della Repubblica, dove si intrecciano la storia di una donna e la passione di un'artista, Artemisia Gentileschi. Storia di una passione a cura di Roberto Contini e Francesco Solinas e arricchita da interventi scenografici e teatrali di Emma Dante.
La mostra, forte di oltre 50 opere e documenti inediti, si prefigge di equilibrare i favori a ragione tributati all'eccellente genitore Orazio Gentileschi, presenta al pubblico ogni nodo essenziale e specifico della pittura di Artemisia.
Per la prima volta l'ampia antologica milanese, realizzata grazie al sostegno di Cariparma – Crédit Agricole, dà spazio all'intera produzione di questa eccelsa protagonista del Seicento europeo, seguendola nelle sue non comuni esperienze di vita e riscoprendo un'artefice completa, di indubbio talento, che si è espressa in una variegata gamma di temi e generi pittorici.
Artemisia nacque nel 1593 a Roma, figlia di quell`Orazio Gentileschi, celebrato in tutta Europa, capace di uguagliarlo in fama e nella pur diversamente orientata passione per la pittura. Roberto Longhi scrisse di lei nel 1916: «l'unica donna in Italia che abbia mai saputo che cosa sia pittura, e colore, e impasto, e simili essenzialità…»; tuttavia l'artista ha dovuto aspettare oltre tre secoli per vedere riconosciuto dai posteri il suo status di grande pittore.
Fino al secondo dopoguerra, infatti, la Gentileschi viene ricordata più per il processo per deflorazione intentato al collega del padre Agostino Tassi – che segnerà dolorosamente la sua vita e carriera – che per i suoi evidenti meriti pittorici. Dai primi anni Sessanta, la vicende della sua vita avventurosa e libera, come la forza espressiva e il linguaggio ricco e fantasioso della sua arte, sono stati oggetto di studi ed interpretazioni da parte della critica femminista: Artemisia diveniva un simbolo di coraggio ed emancipazione, ma la sua eccelsa pittura, ammirata sin dal Seicento e ricercata dai potenti di tutta Europa, era messa in secondo piano.
Riscoprire il posto di Artemisia Gentileschi nella grande pittura del suo tempo e approfondire le vicende della sua vita, alla luce di documentazione edita ed inedita, sono tra gli obbiettivi della rassegna milanese ideata e curata da Roberto Contini, conservatore alla Gemäldegalerie di Berlino, con la collaborazione di Francesco Solinas, Maître de Conférences al Collège de France.
La mostra si avvale di un prestigioso comitato scientifico composto da Alessandro Cecchi, direttore a Firenze della Galleria Palatina, Palazzo Pitti, Appartamenti Reali e Giardino di Boboli; Roberto Paolo Ciardi dell'Accademia dei Lincei; Mina Gregori, presidente della Fondazione Longhi; Judy Mann, conservatore del Saint Louis Art Museum; Lorenza Mochi Onori, Soprintendente speciale per il patrimonio storico, artistico ed etnoantropologico per il Polo Museale della città di Napoli; Wolfgang Prohaska, Conservatore onorario del Kunshistorisches Museum di Vienna; Nicola Spinosa, Soprintendente onorario del Polo Museale napoletano; Renato Ruotolo dell'Accademia di Belle Arti di Napoli e Andrés Úbeda de los Cobos, conservatore del Museo del Prado.
La mostra è accompagnata da un ampio catalogo – pubblicato da 24 ORE Cultura – Gruppo 24 ORE – con saggi di Roberto Paolo Ciardi, Roberto Contini, Mina Gregori, Rodolfo Maffeis, Judy Mann, Renato Ruotolo e Francesco Solinas. Apparati biografici e critici di Michele Nicolaci e Yuri Primarosa.
Le sezioni della mostra
La mostra e' suddivisa cronologicamente nelle quattro fasi che contraddistinguono la vita di Artemisia: gli inizi a Roma – giovanissima – sotto l'influenza del padre Orazio, gli anni a Firenze in cui il suo stile si sviluppa autonomamente giungendo ad una codificazione inconfondibile, il ritorno a Roma all'inizio degli anni Venti ed il successivo quasi quarto di secolo a Napoli fino alla morte giunta nel 1653(?).
Position the cursor on the images to view captions, click on images to enlarge them.

Posizionare il cursore sulle immagini per leggere le didascalie; cliccare sulle immagini per ingrandirle.
Ufficio stampa 24 ORE Cultura – Gruppo 24 ORE
Giulia Zanichelli | tel. 02 3022 3739 |cell. 3351952009 I giulia.zanichelli@24orecultura.com
Elisa Lissoni | tel. 02 3022 3643 | ext.elisa.lissoni@24orecultura.com
Ufficio stampa Comune di Milano
Elena Conenna | tel. 02 88453314|elenamaria.conenna@comune.milano.it