KATRIN SIGURDARDOTTIR SHOWS IN THE ICELANDIC PAVILION AT THE VENICE BIENNALE 2013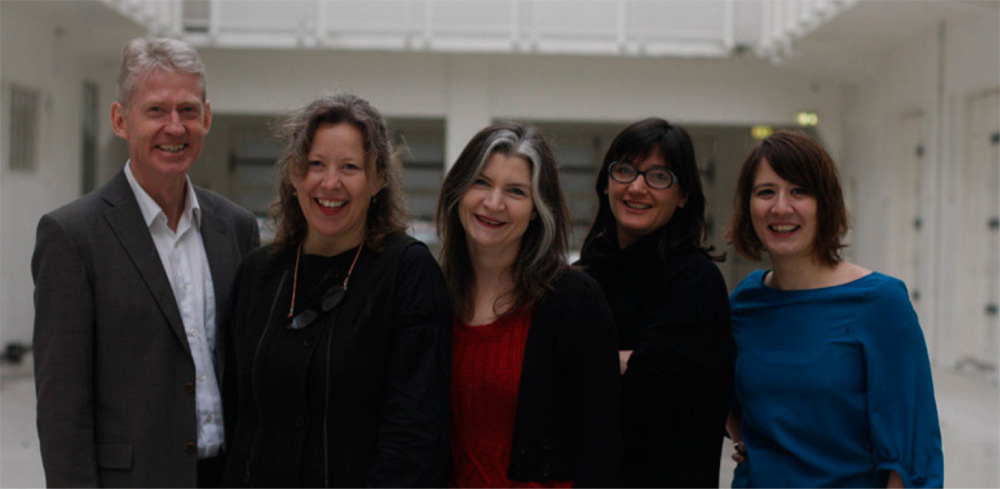 Katrin Sigurdardottir shows in the Icelandic Pavilion at the Venice Biennale 2013
Artist Katrin Sigurdardottir has been selected to represent Iceland at the Venice Biennial, La Biennale di Venezia 2013. The Minister of Education, Science and Culture, Katrin Jakobsdottir, announced the artist of the Icelandic Pavilion at a press conference held by the Center for Icelandic Art and Reykjavik Art Museum on February 16.
Sigurdardottir has in recent years achieved substantial acclaim in the domestic and international art scene where her ever more elaborate projects have been well received. She holds a unique position among Icelandic artists, particularly in terms of her diverse sculptures and installations that are based on a strong conceptual foundation. In selecting a representative for the Icelandic Pavilion, the artist's capability to carry out a substantial contribution in the international context of contemporary art is considered. Much may be expected of Sigurdardottir's participation considering this particular point in time in the artist's career.
Recently, she has held solo exhibitions in the Metropolitan Museum of Art, New York, Suburban, Chicago, Eleven Rivington, New York, PS1 Contemporary Art Center, New York, Galeria Leme, Sao Paulo, Brazil and Frac Bourgogne, Dijon, France.
In her work, Katrin Sigurdardottir examines distance and memory and their embodiments in architecture, urbanism, cartography and traditional landscape representations. In her work she often plays with scale distortions. When she refers to distant places from the past, she relies on modeling and demonstrates how things become smaller from a distance and fade in memory.
She tampers with the traditional attitude we have towards our environment and reminds us of the part we play in its development. Sigurdardottir emphasizes the close relationship between our sense for place and creativity, because when we experience a new environment we transform it into a place in our mind and remember it so. This play on the border of mental and material space is repeated in diverse and fascinating ways in her work. Katrin Sigurdardottir was born in Iceland in 1967 and has a studio in New York, she divides her time between the two places.
Two curators, Mary Ceruti, and Ilaria Bonacossa, have been engaged in realizing Sigurdardottir's exhibition. Based in Italy, Bonacossa has a diverse career in the field of curating, producing works and writing about art. She was appointed as principal curator at Fondazione Sandretto Re Rebaudengo in Torino 2003-08 and co-founded Art at Work in 2009.
The collective commissions and develops contemporary art projects, through an innovative working platform that operates in both public and private institutions, as well as profit and not for profit organizations. She has written about art for international institutions, publishing and magazines. Based in the U.S. Ceruti is Executive Director and Chief Curator at SculptureCenter.
Located in Long Island City, New York, SculptureCenter is dedicated to experimental and innovative developments in contemporary sculpture. Ceruti oversees all aspects of program, planning, and organizational development and has organized numerous solo and group exhibitions, special projects and commissions by emerging and established artists
Sigurdardottir's contribution to the Icelandic Pavillion follows the Spanish-Icelandic artist duo, Libia Castro and Olafur Olafsson. Their contribution to the Biennale last year is currently on display at the National Gallery of Iceland until February 19. Since Iceland began participation in the Venice Biennale in 1960, 22 Icelandic artists have exhibited their work in this key event
in the international art scene. Together with and Castro and Olafsson the following artists have been representatives of Iceland since the turn of the century; Ragnar Kjartansson in 2009, Steingrímur Eyfjord in 2007, Gabriela Fridriksdottir in 2005, Ruri in 2003 and Finnbogi Petursson in 2001 – all artists who exhibit internationally. Until 2005, the Icelandic Pavilion was located in the Giardini di Castelli, the courtyards, where the majority of the exhibitions in the Venice Biennale has been installed since the nineteenth century. Since 2007 the Icelandic Pavilion, however, has found itself in the middle of town, as the event has grown dramatically in recent years with more and more nations taking part every two years and now more shows are actually held outside the Giardini than within. The location of the Icelandic Pavilion with Sigurdardottir's exhibition 2013 has not been announced.
The Icelandic Art Center oversees the Icelandic Pavilion at the Venice Biennale in collaboration with the Reykjavík Art Museum, which will house Sigurdardottir's exhibition in Iceland after the project in Venice ends. The choice of the representative of Iceland at the Venice Biennale 2013 was in the hands of a panel of experts, which consisted of: Dorothée Kirch, Director of The Icelandic Art Center, Olof Kristin Sigurdardottir, Director of Hafnarborg The Hafnarfjordur Centre of Culture and Fine Art, and Hildur Bjarnadóttir, artist. Visiting members in the committee were Ragnar Kjartansson, artist and Olafur Gislason, art historian.
Icelandic Pavilion at the Venice Biennale
For further information: Dorothée Kirch – doro@icelandicartcenter.is
Icelandic Art Center
Hafnarstræti 16, 101 Reykjavík Iceland (354) 562 7262 – www.icelandicpavilion.is