THE MUSEUM OF MODERN ART PRESENTS THE FIRST LIVE RETROSPECTIVE OF THE ELECTRONIC MUSIC PIONEERS KRAFTWERK – MOMA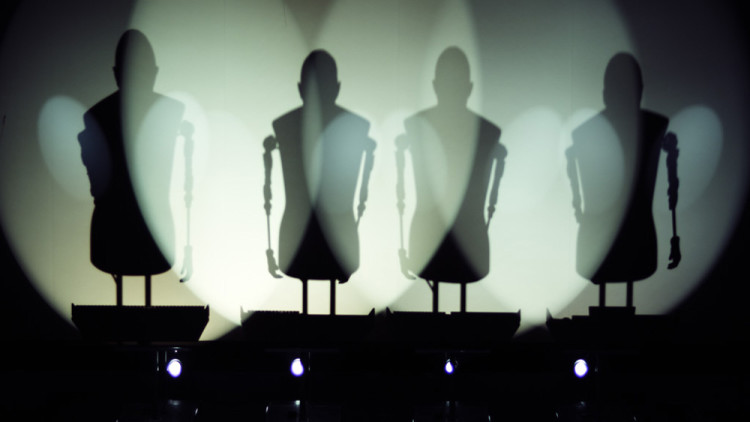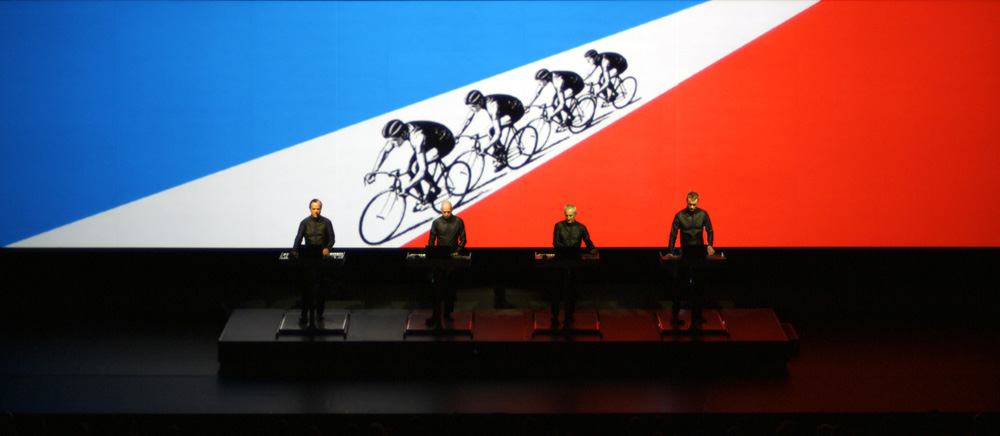 Kraftwerk–Retrospective 1 2 3 4 5 6 7 8 Comprises Complete Experience with Music, Ambient Sound, Video, Set Design, and Performance 
Entire Repertoire of Eight Conceptual Albums Performed Live Over Eight Consecutive Evenings from April 10 to 17 
Tickets on Sale February 22 
New York, NY, February 15, 2012—The Museum of Modern Art presents its first time-based artist retrospective with Kraftwerk–Retrospective 1 2 3 4 5 6 7 8, performed live on eight consecutive evenings from April 10 through 17, by Kraftwerk, the avant-garde electronic music pioneers. Each evening will consist of a live performance, in the Museum's Donald B. and Catherine C. Marron Atrium, of works from one of the group's eight albums, created over four decades, followed by a selection of original compositions from their catalogue adapted specifically for this exhibition's format, to showcase both Kraftwerk's historical contributions and contemporary influences on sound and image culture. Kraftwerk–Retrospective 1 2 3 4 5 6 7 8 is organized by Klaus Biesenbach, Chief Curator at Large at MoMA and Director of MoMA PS1, with the assistance of Eliza Ryan, Curatorial Assistant, MoMA PS1.
The elaborate staging of the performances will combine sound and 3D images to present more than 40 years of musical and technological innovation, with new improvisations and 3D projections. The albums will be performed in chronological order: Autobahn (1974), Radio-Activity (1975), Trans Europe Express (1977), The Man-Machine (1978), Computer World (1981), Techno Pop (1986), The Mix (1991), and Tour de France (2003).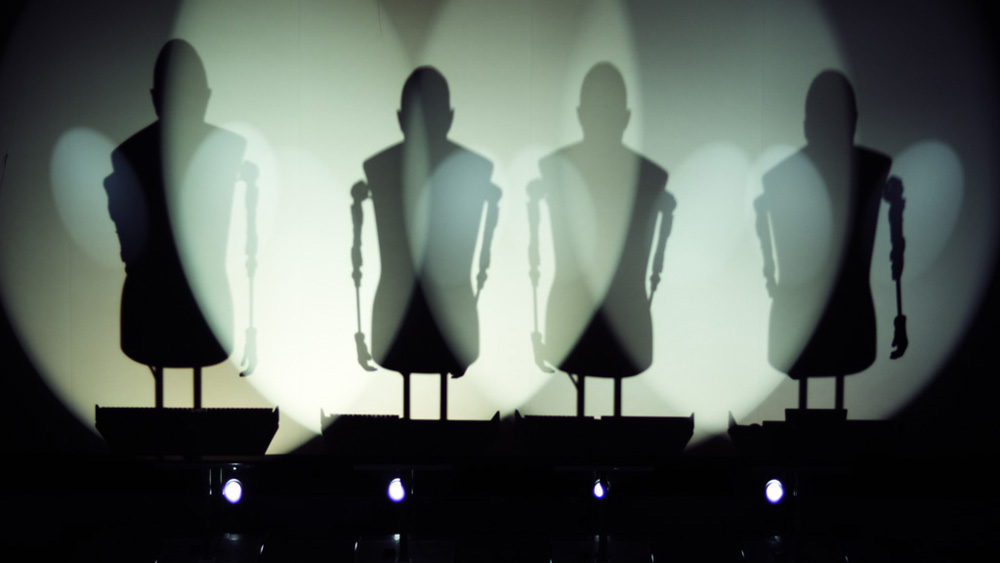 Tickets are $25.00 and will go on sale to the public on Wednesday, February 22, at 12:00 p.m., only at MoMAKraftwerkTickets.showclix.com. Space is limited. There is a two-ticket limit per person for the series, with each individual order limited to one transaction. Tickets will be distributed exclusively via will call, with photo ID required.
"Kraftwerk is an influential force not only in music, but also in visual culture," says Mr. Biesenbach. "Through their experimentation with how images and sound are shaped by the latest recording and visualization tools, they have continuously anticipated the impact of technology on everyday life, and have captured the human condition in an era of rapidly changing mobility and telecommunication. Today, they remain vital to contemporary practice through their intersection of popular culture, mass media, and artistic production. In Kraftwerk's practice, all of the components—melodic music and ambient sound, elaborate stage sets, live performance and performance by robots, their trademark videos and logo-like still imagery, all conceived and realized by the artists themselves—coalesce as one work of art."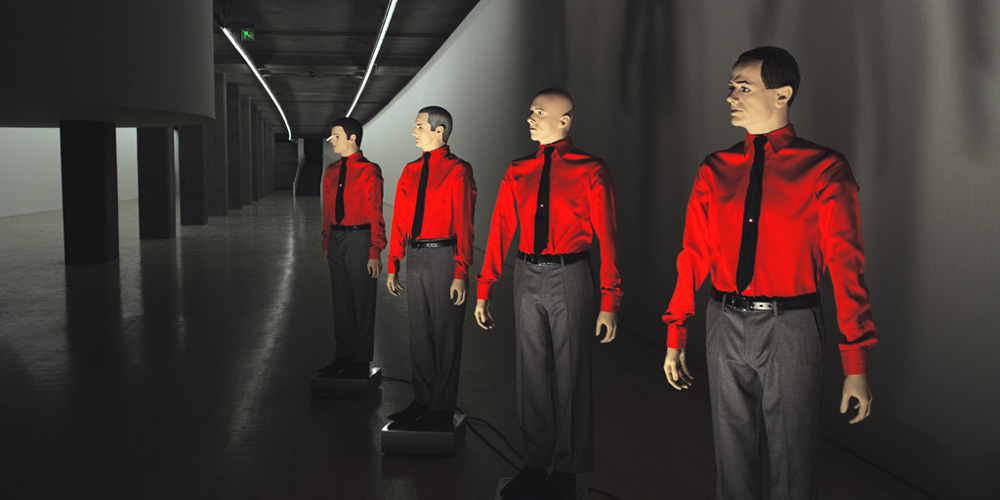 Ralf Hütter and Florian Schneider began the Kraftwerk project in Düsseldorf, Germany, in 1970, setting up the pioneering Kling Klang studio, where all of Kraftwerk's albums were conceived and composed. By the mid-1970's they achieved international recognition for their revolutionary "electro sound paintings" and their musical experimentation with tapes and synthesizers. The compositions also featured beautiful distant melodies, multi-lingual vocals, robotic rhythms, custom-made sequencers and vocoders, and computer-speech technology. Their use of robots, among other innovations in live performance, illustrates Kraftwerk's belief in the respective contributions of people and machines in making music. The artists' physical surroundings—both natural and man-made—have heavily influenced both the sonic direction and graphic identity of their eight concept albums, which draw on elements such as the noises of transit or industry to create their repetitive mechanical melodies.
In recent years, starting with their performance at the Venice Biennale in 2005, Kraftwerk has been invited into the visual arts context, festivals, and museums, most recently performing at the museum Lenbachhaus Kunstbau in Munich. In contrast to all former presentations, where Kraftwerk videos, visuals, or the "robots" were presented in a museum context but performances were staged as concerts, MoMA is realizing a groundbreaking new display: the first synthetic retrospective to present simultaneously and in one location the complex layers of music, sound, videos, sets, and performance as a total work of art in MoMA's main atrium.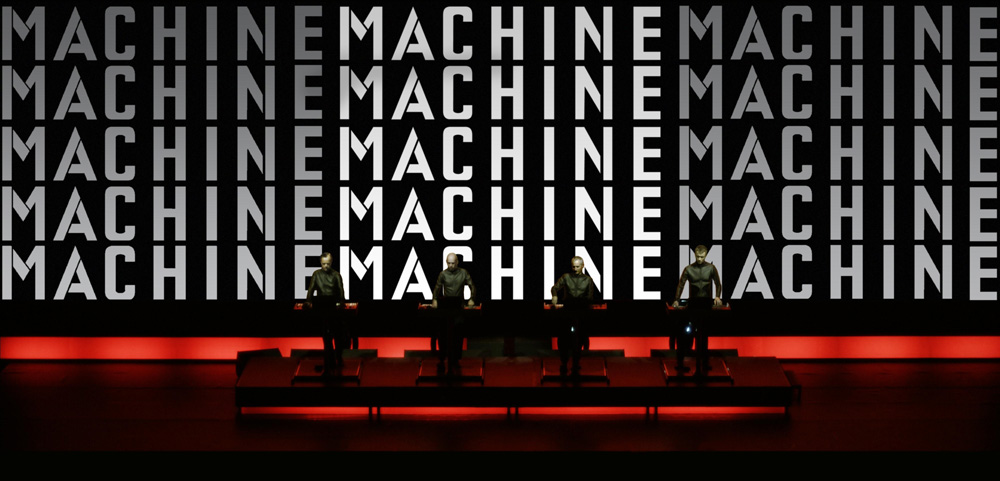 Performance Schedule 
Tuesday, April 10, 8:30 p.m. Autobahn (1974)
Wednesday, April 11, 8:30 p.m. Radio-Activity (1975)
Thursday, April 12, 8:30 p.m. Trans Europe Express (1977)
Friday, April 13, 10:00 p.m. The Man-Machine (1978)
Saturday April 14, 8:30 p.m. Computer World (1981)
Sunday, April 15, 8:30 p.m. Techno Pop (1986)
Monday, April 16, 8:30 p.m. The Mix (1991)
Tuesday, April 17, 10:00 p.m. Tour de France (2003)
Kraftwerk at MoMA PS1 
As part of Kraftwerk–Retrospective 1 2 3 4 5 6 7 8, a presentation of Kraftwerk's historical audio and visual material will be on view in the new MoMA PS1 Performance Dome at MoMA PS1, from April 10-May 14, 2012.
The exhibition is made possible by a partnership with Volkswagen of America.
Press Contact:
Paul Jackson, (212) 708-9593, paul_jackson@moma.org
Margaret Doyle, (212) 408-6400, margaret_doyle@moma.org