9 + 1 WAYS OF BEING POLITICAL: 50 YEARS OF POLITICAL STANCES IN ARCHITECTURE AND URBAN DESIGN – MOMA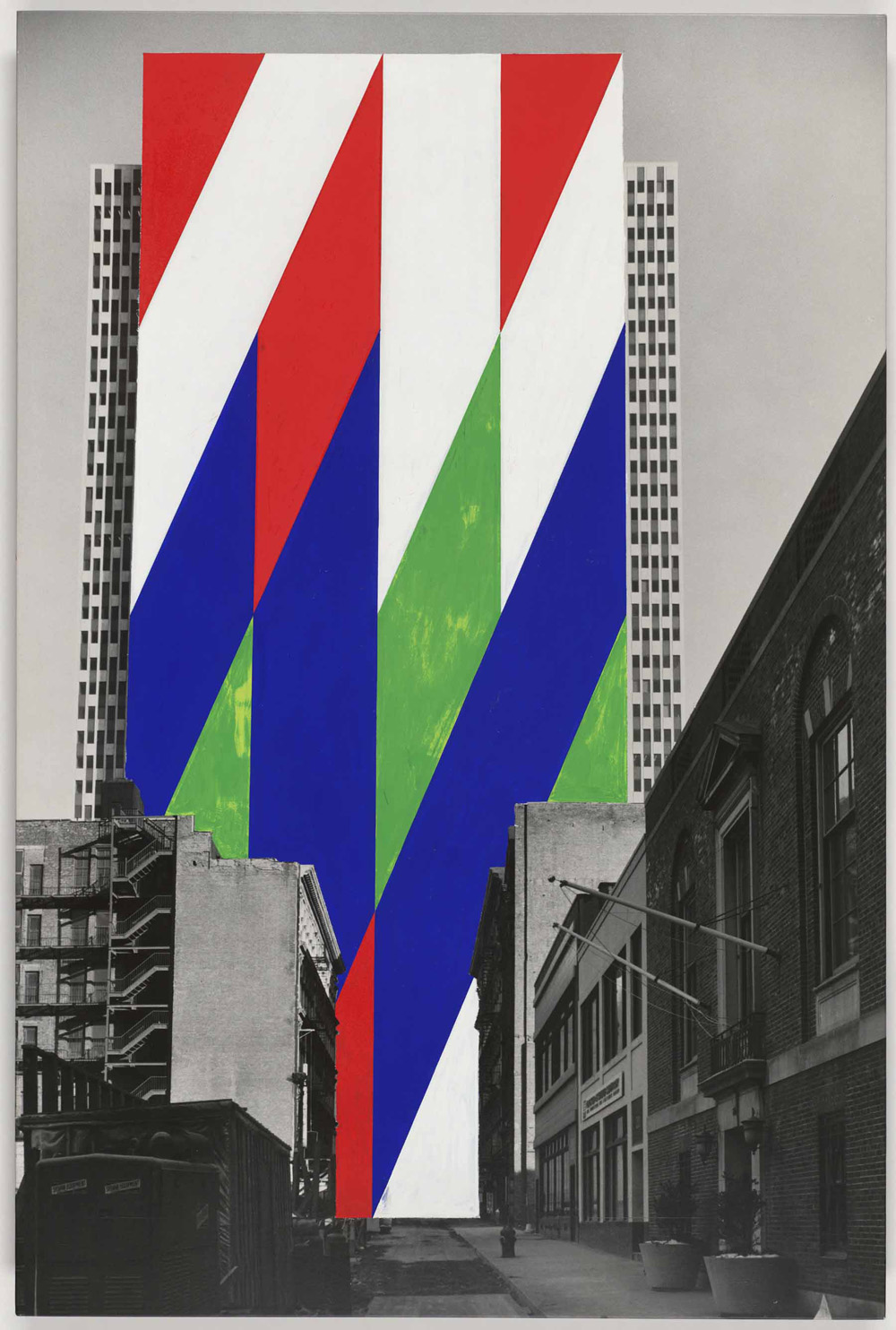 MoMA EXHIBITION EXPLORES ARCHITECTS' INFLUENCE AND POLITICAL ATTITUDE AS RELATED TO URBAN SOCIETY
9 + 1 Ways of Being Political: 50 Years of Political Stances in Architecture and Urban Design
The Museum of Modern Art, New York.
September 12, 2012–March 25, 2013
Architecture and Design Galleries, third floor
The exhibition is organized by Pedro Gadanho, Curator, and Margot Weller, Curatorial Assistant,
Department of Architecture and Design
Press Viewing: Wednesday, September 12, 2012, 9:30–10:30 a.m. Walk-through with Pedro Gadanho beginning at 9:45 a.m. Check in at MoMA Film entrance, 11 West 53 Street. RSVP: (212) 708-9431 or pressoffice@moma.org – www.moma.org
The Museum of Modern Art presents 9 + 1 Ways of Being Political: 50 Years of Political Stances in Architecture and Urban Design, from September 12, 2012 to March 25, 2013, in the Architecture and Design Galleries. This exhibition of 100 cross- departmental works from MoMA's collection offers a series of fresh perspectives on the ways in which, over the last half century, architects have responded actively and redeveloped political attitudes to the ever-evolving conditions of urban society. The exhibition is organized by Pedro Gadanho, Curator, and Margot Weller, Curatorial Assistant, Department of Architecture and Design.
The political potential of architecture was one of the founding credos of the avant-garde in the early 20th century. Yet today it is commonly believed that this potential has been overwhelmed by economic realities and by the sense that architecture, by its very nature, is symbiotic with existing power structures. Such a perception, however, is belied both by the rise of a neo-avant-garde in the 1960s and 1970s, and by emerging practices in contemporary architecture today that bear witness to a rebirth of social and political engagement as an assertion of architecture's social relevance.
Comprised of works spanning the last 50 years, the exhibition is divided into nine sections, plus a special performance piece by Andrés Jaque Arquitectos (at MoMA PS1 on September 16 and 23 at 3:00 p.m.). The exhibition presents a variety of institutional critiques through the full range of mediums in MoMA's collection, putting architectural stances in dialogue with the works of other urban practitioners: artists, photographers, and designers.
Radical Stances, 1961–1973 explores neo-avant-garde movements in architecture and urbanism that, during the 1960s and 1970s, suggested again the potential of architecture to change society in the wake of revisions and widespread criticism of Modernist ideas. In the aftermath of World War II, new modes of urban life had to be devised, and the architectural imagination had to be conjured to best propel society in fresh directions. Both anticipating and reflecting the political agitation of May 1968, protagonists of the European counterculture—such as Cedric Price and Archigram in the United Kingdom and Laurid Ortner in Austria—embraced new programs and forms of technology to deal with the demise of a dried-out functionalism.
Architects Aldo Rossi, Rem Koolhaas, Bernard Tschumi, and architectural firm Superstudio disclose the influence of fiction and dystopia on architectural practices in Fiction & Dystopia, 1963–1978. In the fields of cultural production—from literature to architecture and the visual arts—reactions to the failure of utopia and political ideals have frequently surfaced as a drift towards fiction. Also in architecture fictional narratives, made-up scenarios, and actual dystopias have been used as a particularly effective tool to produce alternative forms of political commentary.
Deconstruction, 1975-1999 examines the philosophical trend that spurred an alternative form of intellectual inquiry in architecture, as seen here in works by Gordon Matta-Clark, Lebbeus Woods, and Thom Mayne/Morphosis. A formal leitmotif for the last recognizable architectural movement of the 20th century, deconstruction continued to surface in practices that retained the radical ability to disturb conventions about how architects should address reality. As deconstructivism lost the edge of its aesthetic and spatial innovations, the political promise of deconstruction would remain integral in conscious acts of destabilization of the norm.
Consuming Brandscapes, 1969–2004 explores the influence of branding on architects' designs of urban landscapes and features works by architects James Wines and Bernard Tschumi, and the firms SOM and 2×4. As brands and icons have become commonplace in society, cities, public spaces, corporations, and institutions have begun to incorporate visual operations to efficiently sustain tourism, expenditure, and economical success. Occasionally, though, architects express critical views or ironically interrogate this phenomenon.
Architecture's influence on the public space is examined in Performing Public Space, 1978–2011. Artist Vito Acconci explored the concept of public space in October 1969 by following people through the streets of New York as a performance piece. By yielding to the movements of others wherever possible, Acconci hinted at existing tensions between private and public domains, but also at the external, uncontrollable forces that define the uses of collective space. Other ideas of public space conceived by architects since the 1980s are exemplified in works by Emilio Ambasz, Will Alsop, Jurgen Mayer H., and West 8.
Iconoclasm, 1964-2003 identifies the strategies employed by architects to disturb the acceptance of a given establishment, whether this relates to society in general or to architecture's own rules and disciplinary constraints. Provocation, iconoclasm, and the adoption of strategies of institutional critique can be used as political weapons that fulfill a particular mission, as seen in the work of Hans Hollein in the 1960s and Diller Scofidio in the 1980s.
Enacting Transparency, 1967–2011 looks at the idea of transparency, which has become one of the most cherished tropes of architects in search of democratic ideals during the development of architectural modernism. As suggested in the work of Dan Graham on view, transparency was eventually unmasked as an ideological illusion that sustained ideas of social control, rather than promoting further democratization. Even so, techniques such as translucency, print screening, and visual layering, have continued to produce an index of architecture's ability to convey politically engaged messages throughout its facades. This section includes such works as Jean Nouvel's Fondation Cartier and Kazuyo Sejima's Saishunkan Seiyaku Women's Dormitory.
Occupying Social Borders, 1974–2011 examines the portrayal of realities in which social tension is the norm. In the field of architecture during the past century, conditions dictated by poverty and inequality were traditionally faced with standard solutions characterized by centralized, top-down planning. Now, the younger generation, including Teddy Cruz, Didier Faustino, and the collective raumlaborberlin, has adopted a more activist and hands-on attitude, aiming at reinserting their work into the realm of everyday real-politiks and questioning the political role and boundaries of architecture itself.
Interrogating Shelter, 1971–2003 analyzes one of the most challenging architectural themes: shelter. Considered as primeval refuge, the house offers motives for political reflection at quintessential levels and has been a motif for reflection by both architects and artist—be it through psychoanalytical analysis of its everyday condition, inquiries into its formal or informal properties, or the reinvention of its more profound meanings and modes of organization. Artist Marjetica Potrc, designer Michael Rakowitz, architect-designer Gaetano Pesce, architecture collective Ant Farm, and architect Peter Eisenman address the multi-faceted challenges of shelter through their work.
Politics of the Domestic, 2002–2011 presents Ikea Disobedients, a performance by Spanish architect Andrés Jaque that was first performed in Madrid and recently acquired by MoMA. In dialogue with Reynold Reynolds and Patrick Jolley's video installation Burn, Ikea Disobedients explores how domestic expression can become a focal point of everyday action and be turned into political agency. In a setting built with hacked Ikea components, the architect uncovers how people—residents from Long Island City in this iteration—resist the imposition of a single lifestyle and use their home to promote activities that engage their respective communities and constituencies.
SPONSORSHIP:
Architecture and Design Collection Exhibitions are made possible by Hyundai Card Company.