9TH SHANGHAI BIENNALE 2012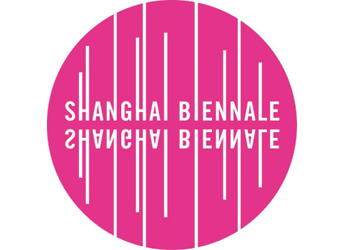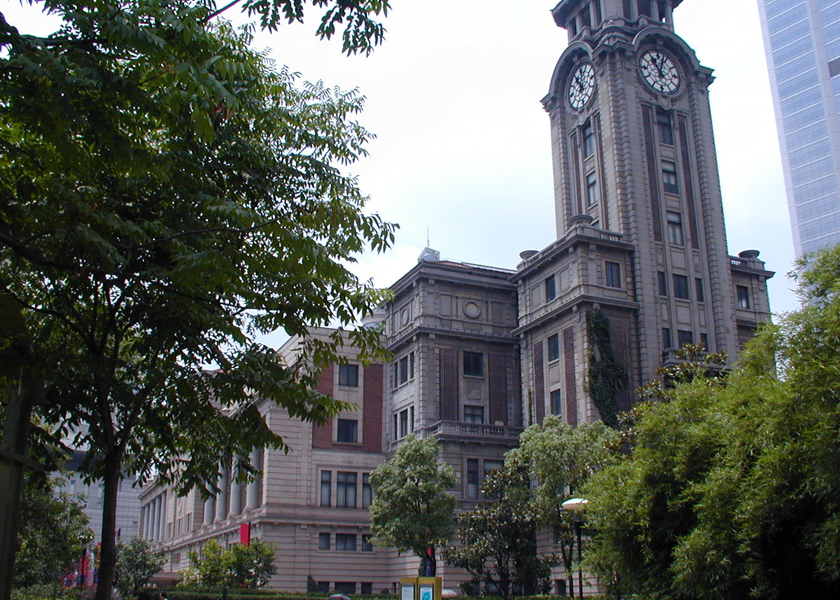 9th Shanghai Biennale 2012
Opening Ceremony: Oct. 1, 2012
Duration: Oct. 2, 2012 – Mar. 31, 2013
http://www.shanghaibiennale.org
I. A New Beginning for the Shanghai Biennale 
The 9th Shanghai Biennale in 2012 will be the inaugural show for Shanghai Contemporary Art Museum housed in a restored industrial building that used to be a thermal power plant. This marks a new beginning for the Shanghai Biennale in its 16 years of history.
The site of the Shanghai Biennale will move from the colonial building of Shanghai Art Museum that was part of the Shanghai Horseracing Course to a restored building that once was "Nanshi Power Plant". As we are witnessing a shift of the nation's attention from economic indicators to comprehensive social progress, the Shanghai Biennale has also seen transformations in its theme, which include:
Transformation from an experimental ground for various contemporary art media to a provider of solutions for social problems;
Transformation from focusing on building the right cultural infrastructure to the rebirth of a truly contemporary culture;
Transformation from learning from international biennales to actively engaging in find solutions for international cultural predicament.
Shanghai Contemporary Art Museum sits in an old industrial cluster that was the birthplace of Chinese modern industry. The building served as the venue for the impressive theme pavilion of "Pavilion of Future" during 2010 Shanghai World Expo.  The cultural heritage of the building can be linked to a series of topics such as the past, the future and rebirth, showcasing the profound interaction between various historical forces.
Like other restoring projects for industrial sites, the thermal plant building restoration aims to more than reuse old resources and  tries to contribute to the rethinking and redesign of the entire urban ecosystem. Cities are places for people to lead a gregarious life, as we all wish to communicate with other people. After hundreds of years of industrial development, cities are renewing themselves each and every day.  They import and consume energy and export it at the same time.  Cities in 2012 are hubs for the integration of and exchanges between human and natural resources and information as well as spaces for people to converse, interact and mingle. Individuals with different identities, memoires and sensibilities become a collective entity and build the so-called "society". Such a collective will is the most important factor for the survival of a city.
The theme of 2012 Shanghai Biennale will be "RE-Form/Public/Source/…". Based on new research on resources and energy, the curating team will study the energy of sites, memories, will, comprehension and, ultimately, the community.
II. Theme of 2012 Shanghai Biennale: Reactivation

Energy collection in the pre-industrial period was restrained by geographical locations, climate and limited amount of certain resources. Many centuries before there was a shortage of natural resources, we see the development of an introspective way of energy discovery in the Orient. Masters in the East focused their attention on the energy hidden inside themselves and created qigong, a system of deep breathing exercises, and yoga to unleash such energy.
In modern days, energy is obtained through exploitation of natural resources, which might only be found in remote places. People have been exploring, mining and distributing energy in places more and more remote or deep down in the earth. Until today, this is the most common way and has led to conflicts and wars for energy. Efforts to develop new energy, on the other hand, will not save us from uneven distribution of resources despite its environment friendly cover. The critical problem is that people still look outward for energy. They will dig deep into the earth or ocean and they will even venture into the space with the support of enough capital. Following such a logic, programs with very good intentions, such as the biodiesel program, would lead to food price increase globally and contribute to regional famine. In the mean time, people might be torn between putting all their hope on a rosy future and worrying about upcoming doomsday.
To address this issue, we need to look at other ways to obtain energy and find energy from the collective. For example, on cold winter days when we are kids, we would not use a stove to keep us warm. Instead, we would cuddle with each other. Energy is not some hidden treasure waiting to be discovered; it comes from collective consciousness. The difference between others and us is the source of our energy. Thus, it is truly sustainable to protect others in the society. "Others" are our new mine.
Energy is born out of a collective. That's why we are interested in artists and their creative approaches who are able to "do work". There are many such artists around the world who, instead of consuming energy by using a large number of things in their works, manage to turn their works into generators and export energy to their networks. They have built their own collectives to study the sharing, transformation, adaptation, resonance and magnifying of energy and bring out the inherent energy in any social context.  They work in the fields, on the streets and in the neighborhoods, integrating their creative work in the reconstruction of social energy. They are ready to break away from existing boundaries of artistic concepts and mechanisms. Such artworks with a touch of "total art" connect individuals with the collective, others with self, labor with creation,  everyday routines with miracles.
We are interested in artists that can motivate the public, revisit or rewrite history, convert and transform energy and organize dialogues and communications. They also form the four components of the themed exhibition in the 2012 Shanghai Biennale.
The 2012 Shanghai Biennale will focus on issues such as art education, art and the self-organization of the society, knowledge production and common destiny and a series of special projects will be arranged. Discussions on art theories, an indispensible part of any biennale, will be conducted in a short-term training program so that the discussions are not limited to a small group of experts and the public can be motivated and educated.
For the first time in its history, the 2012 Shanghai Biennale will also feature city pavilions by inviting energy-generating institutions and individuals from a variety of cities to curate their own exhibitions.
It is customary for the Biennale to look at the cultural development of its host city of Shanghai. The 2000 edition, themed "Spirit of Shanghai", discussed the modernity of the city  of Shanghai; the 2002 edition with the theme of "Urban Creation" focused in the creation of urban spaces; the 2004 edition of "Techniques of the Visible" reflected on urban media and culture, the 2006 edition of "Hyper Design" was about urban fashion and consumption; the 2008 version of "Translocalmotion" shed light on the issue of migrants; and the 2010 version of "Rehearsal" used the city as a stage and presented the urban cultural ecosystem to the audience. Over the years, there is a clear thread linking all the versions of the Biennale, giving it a distinctive style in the world of biennales. The addition of city pavilions for the 2012 Shanghai Biennale is a natural step forward, which is made possible by the new venue of the Shanghai Contemporary Art Museum.
The addition of city pavilions to Shanghai Biennale will make it an organizer for the "community of destiny and energy" and can be considered a "RE-Form" of the Biennale in the diverse city of Shanghai. The curating team would like to study the significance of "interdependence" by looking at the original motivations behind the creation of cities.
Cities that most suit the theme of the 2012 Biennale will be invited. These city pavilions and other interrelated components, namely the themed exhibition, special exhibitions, education program and opening performance, will form a solid framework for the  Biennale.
The idea behind "RE-Form/Public/Source/…" is not relocating a power plant to a place far away from the city, or generating power with renewable energy. Rather, it is an opportunity for us to think about how we live. When the site of the power plant becomes alive again, it doesn't generate any power in the traditional sense. Instead, it creates spiritual pulses that would activate the inherent energy within a community.
III. Framework of 2012 Shanghai Biennale
Themed Exhibition
The themed exhibition will be composed of four parts, namely "Resource", "Renew", "Reform" and "Republic", which would focus on artists that can motivate the public, revisit or rewrite history, convert and transform energy and organize dialogues and communications respectively.
1. Resource
"Resource" will look at art education, open colleges and art academies in various cities as well as the individual work of artists as educators and motivators. Their art activities serve as power generators, providing a motive force for social transformation.
2. Renew
"Renew" will look at the rebirth of abandoned places, such as the restoration of old industrial cities and communities, the revival of traditional craftsmanship and building of new villages. It will show efforts around the world to revisit and rebuild history.
3. Reform
"Reform" will look at artists whose works can detect, transform and convert energy. They are constantly shifting between a vision for problem-free future and fear for an approaching doomsday and can never stop. Their works constitute a process parallel with "Reform".
4. Republic
 "Republic" means the networking and resonating of energy. It will look at how artists and the public jointly build a dynamic community and support each other in communal work and artistic creation. Thanks to such a lively self-organization, the foundation of our society is reconstructed.
Special Exhibitions
1. Shanghai Ark
During the Second World War, Jewish people were prosecuted by Germany and most European countries refused to take Jewish refugees for fear of Germany retaliation. China, on the other hand, opened its door. Over 30,000 Jewish refugees fled to Shanghai. This special exhibition will show photos of Shanghai taken by these refugees as well as paintings by a Jewish artist, which will showcase how people survived in disasters by supporting each other. This exhibition corresponds to the "Republic" component in the themed exhibition and is a tribute to the great city of Shanghai.
2. Zhongshan Park Project
People in ancient China are bonded by blood and the public space in any community is usually the family ancestral temple and places important in the daily life, such as wells. After the end of the agricultural era, China started to transform itself from a traditional society to a modern nation. And new forms of public places were born. Parks named "Zhongshan Park" that can be seen in almost every city and town in China is a typical example. They functioned as a scenic spot and a political, entertainment, cultural and sports venue. They could also be a museum and library.  Such parks were named after Dr. Sun Yat-sen (or Sun Zhongshan with modern spelling). After Dr. Sun passed away in 1927, cities across the nation transformed private or royal gardens into public parks and named many of them "Zhongshan Park". This represents the shift from blood recognition to national recognition. In the process, "subjects" were transformed into "citizens" in China. Research on Zhongshan parks will inevitably lead to profound thinking about Chinese modern culture and history, in particular, about the building of a visual culture in the process of modernization.
The Zhongshan Park Project will start before the official opening of the Shanghai Biennale.  It will start from Hakka ancestral temples in west Fujian Province and show artworks of Chinese artists living abroad and move to Zhongshan parks in Zhangzhou, Xiamen, Quanzhou and a cluster of cities in  south Fujian that would show artworks by Taiwanese artists in the sectors of film, music and visual art. Then it will travel across the Taiwan Strait and show works by artists from mainland China in cities such as Taipei and Taichung. In the end, it will come back to Zhongshan Park in Shanghai during the Biennale. This project plans to collect memories of citizens in the cities it visits and reflect on the traditional and modern elements of tribal recognition. It corresponds to the revisit of history in the "Republic" and "Renew" parts in the themed exhibition.
City Pavilions
It is the first time for the Shanghai Biennale to include city pavilions and will help the organizers of the Biennale to determine whether this will become a permanent part of future biennales.
The 2012 Shanghai Biennale will invite cities that are closely related to the exhibition theme and the city of Shanghai. Some small-sized cities that may not be well-known may be invited.
The Biennale will work with relevant cultural institutions in these cities. And these pavilions will be housed in Shanghai Contemporary Art Museum or other art spaces.
Currently, we have received positive feedback from cities such as Mumbai, Istanbul, Tehran, Hong Kong, Taipei, London, Barcelona, Ulaanbaatar and Berlin. The Biennale is talking with these cities on exhibition details. The curating team is confident about the realization of this bold project.
Opening Performance: Resonance
The Shanghai Contemporary Art Museum sits by the Huangpu river on the Jiangnan Square of the former World Expo site, a perfect theater. On the opening nights and many nights after that, there will by dynamic multimedia shows that will resonate with the audience.
Near the entrance of the Contemporary Art Museum, there will be a large-scale multimedia 3D Mapping projection show on the history of the museum building: it housed a factory workshop that produced the first light bulb in Shanghai during the Westernization Drive period and then served as a power plant; it later became a pavilion in the 2010 World Expo and is now the venue for the new Contemporary Art Museum. Multimedia light shows and interactive performances will turn this place into a theater that brings back people's memories of old factories.
Many of the highlights in the performance will be revealed at a later stage and the show is going to amaze both professionals and the public.
Educational Program: The Academy of Reciprocal Enlightenment
The theme of the 2012 Shanghai Biennale implies the critical role of education. Thus, the curating team decides to place seminars, lectures and other communication events into the framework of a short-term training program. The program will be included in the autumn semester of the School of Inter-media Art in China Academy of Art and starts in the installation period of the Biennale. It plans to invite international experts to give lectures and offer on-line courses. Students will be presented with a certificate when they finish the program.
The program is named "The Academy of Reciprocal Enlightenment", as "Academy" refers to a Platonic-style community of wisdom and criticism. It embodies our educational philosophy: education is a self-governing action by learner communities, which serve as a platform of exchanges and dissemination of opinions.
The curriculum of the program includes:
"Inter-media art master class" for young artists, "life education and art therapy community course" in cooperation with local communities in Shanghai, "creative development class for children" and "training class for art and culture journalists".
IV. Highlights of 2012 Shanghai Biennale
The 20102 Shanghai Biennale will be held in a new venue and include a wider range of components. The following are its highlights:
1.The 2012 Shanghai Biennale will be relocated to the new Shanghai Contemporary Art Museum, marking a new beginning for the Biennale. There will be major changes in the curatorial concepts correspondingly.
2.There will be city pavilions for the first time. This is the sign of openness of the city.
3.There is a clearer connection with social issues. A number of "generator-style" artists will be included in the Biennale.
4.The special programs will feature large number of participants from many cities on both sides of the Taiwan Strait and will look deep into these cities' history.
5.The opening multimedia show will be sensational and full of surprises.
6.All theoretical components will be covered by the short-term academy program and course in the program will target the general public.
7.The artist Qiu Zhijie is the chief curator for this Biennale. So the Biennale will highlight the emotional experience of visitors and adopt a unique curatorial methodology.
V. Curating Team of 2012 Shanghai Biennale
With a comprehensive framework, the 2012 Shanghai Biennale features a variety of projects and, thus, needs a relatively big curating team. There will be three kinds of curators. The "Chief Curator" chooses several international curators as "Co-Curators", who jointly will be the think-tank for this Biennale and responsible for selecting participating artists.
The various components of the themed exhibition, city pavilions and special projects will be curated and executed by another group of international and domestic curators.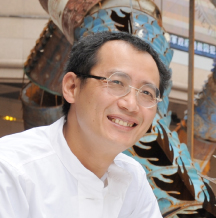 Chief Curator: QIU Zhijie
Qiu Zhijie is a professor at the School of Inter-media Art of China Art Academy, the Director of Total Art Studio and member of the supervisor team in the Art and Social Thoughts Institute. As an active artist, Qiu's artworks take a variety of forms such as calligraphy, painting, photography, video, installation and theater and have been shown a large number of art museums across the world. His works are collected by individual and institutional collectors home and abroad. His solo exhibitions are held in art museums such as Haus of World Culture in Berlin 2009, Ullens Contemporary Art Center in Beijing in 2009 and Zendai Museum of Modern Art in Shanghai in 2008. He participated in exhibitions such as the 53rd Venice Biennale, 25th Sao Paulo Biennale and "New Art in China, Post-1989".
He is also a prolific and influential writer and has published many art theory books such as "Image and Post-modernism", "Give Me A Mask", "The Boundary of Freedom", "The Scene is Most Important", "Photography After Photography", "Basic Course in Total Art Creation". His latest book "On Total Art" is going to be published soon.
Since 2003, Qiu has been teaching in the Total Art Studio of China Academy of Art. He proposed ways to develop the concept of "total art" and created a dynamic force in the context of formal art education and Chinese contemporary art institutions. Based on cultural studies, the teaching and artistic creation in the studio borrows heavily from sociology, archeology and media studies and relies on tools such as social investigation, symbol analysis and art events to intervene with the daily life, creating a sophisticated cultural production model that combines observation, action, installation, live art, event art, writing and curating.
Qiu Zhijie curated "Phenomena and Image" in 1996, a series of exhibitions with the theme of "Post-sense Sensibility" between 1999 and 2004, "Long March, A Walking Visual Display" in 2002, the video part of the First Guangzhou Triennial and "Archeology of Future: The Second Triennial of Chinese Art" in 2005.
Co-Curators:
Boris Efimovich Groys
Born on 19 March 1947 in Berlin, Germany, Boris Efimovich Groys is an art critic, media theorist and philosopher. He is currently a Global Distinguished Professor of Russian and Slavic Studies at New York University and Senior Research Fellow at the Karlsruhe University of Arts and Design in Karlsruhe, Germany. He has been a professor of Aesthetics, Art History, and Media Theory at the Karlsruhe University of Arts and Design/Center for Art and Media in Karlsruhe and an internationally acclaimed Professor at a number of universities in the United States and Europe, including the University of Pennsylvania, the University of Southern California and the Courtauld Institute of Art London.
Groys has curated numerous exhibitions, including:
♦ Fluchtpunkt Moskau at Ludwig Forum (1994 Aachen, Germany)
♦ Dream Factory Communism at the Schirn Gallery (2003-2004 Frankfurt, Germany)
♦ Privatizations at the KW Institute of Contemporary Art (2004 Berlin, Germany)
♦ Total Enlightenment: Conceptual Art in Moscow 1960–1990 (2008-2009 at Kunsthalle Schirn in Frankfurt,  Germany, and Fondacion March in Madrid, Spain).
He co-curated the exhibition Medium Religion with Peter Weibel at the Center for Art and Media Karlsruhe, (2009 Karlsruhe, Germany). Groys will be the curator of the Russian Pavilion at the 54th Venice Biennale 2011.
Jens Hoffmann
Born in 1974 in San José, Costa Rica, Jens Hoffmann is a writer and exhibition organizer. He has organized exhibitions since 1997 and is currently the Director of the Wattis Institute for Contemporary Arts at the California College of the Arts in San Francisco. From 2003 to 2007, Hoffmann was the Director of Exhibitions at the Institute of Contemporary Arts in London. He has curated over 30 exhibitions internationally since the late 1990s. He was a co-curator of the 2nd San Juan Triennial, Puerto Rico, 2009, and co-curator, with Adriano Pedrosa, of the 12th International Istanbul Biennial in 2011.
With Harrell Fletcher, Hoffmann developed the People's Biennial, presented in 2010 at five US museums, organized by Independent Curators International in New York.
He is the founding editor of the The Exhibitionist: A Journal for Exhibition Making and Editor-at-large for Mousse Magazine. He is an assistant professor at the Curatorial Practice Program of the California College of the Arts in San Francisco and a guest professor at the Nova Academia di Bella Arti in Milan. He has written more than 150 articles on art and curatorial practice for art magazines and museum publications. His most recent books include The Next Documenta Should be Curated by An Artist (ed.) (Revolver 2004, Frankfurt), Perform, co-authored with Joan Jonas, (Thames & Hudson 2005, London). He is currently authoring SHOW TIME, a history of exhibitions from 1990 to the present (Thames & Hudson 2012, London) and editing The Artist's Studio for the series Documents of Contemporary Art (MIT Press and Whitechapel Gallery, 2012, Cambridge and London).
Johnson Chang
Johnson CHANG Tsong-zung, curator, co-founder of the Asia Art Archive in Hong Kong, co-founder of the Hong Kong chapter of AICA, guest professor of China Art Academy . He has been active in curating Chinese exhibitions since the 1980s; he pioneered participation of Chinese art in international exhibitions, and was instrumental in establishing the international image of Chinese contemporary art of the 1990s. As a curator with strong attachments to the literati tradition, he firmly believes that contemporary art should have unique responsibilities under different contexts and take diverse paths. One of his main concerns is how Chinese art may contribute to world culture. In recent years, a new aspect of his activities centers around the "revival of Chinese visual and material culture" through the intervention of curatorial practice. These projects involve artifacts, space and ritual, forming a special and unique chapter in Chinese contemporary art. His exhibitions include "China's New Art Post-1989" in 1993, Special Exhibitions at the Sao Paulo International Biennial in 1994 and 1996, Hong Kong participation at Sao Paulo Biennial 1996 and Venice Biennial 2001, the "Power of the Word' series of exhibitions, "Strange Heaven: Chinese Contemporary Photography", "Open Asia International Sculpture Exhibition" in Venice 2005, "Yellow Box" series of research projects about contemporary art practice and Chinese space, Guangzhou Triennial 2008.
Shanghai Art Museum
325 Nanjing Road West Shanghai 200003, China
For more information, please visit: www.shanghaibiennale.com – www.shanghaibiennale.org
Or contact Miss Xiang: shanghaibiennale@126.com, T: 86 21 31278535