TEATRO COMUNALE ANTELLA – BAGNO A RIPOLI (FIRENZE)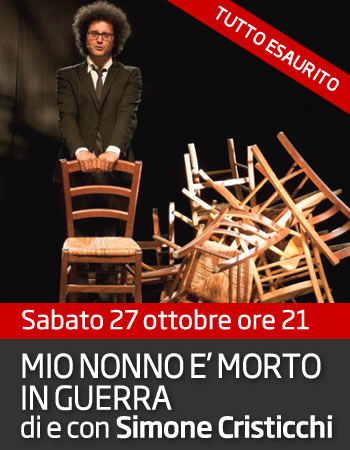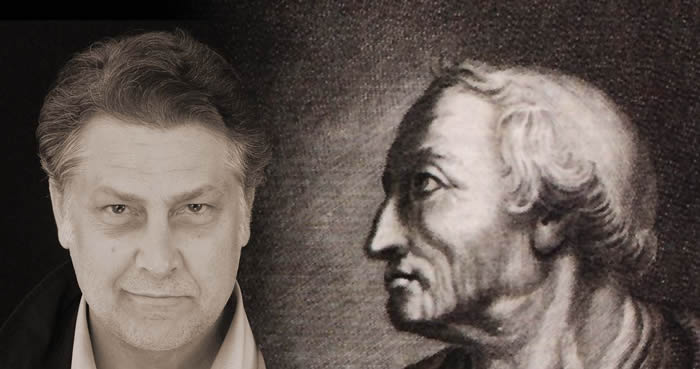 L'(H)ANNO DETTO DI AMERIGO

di Alberto Severi
con Amerigo Fontani
Venerdì 26 ottobre – 
ore 21,00
Archètipo per il 500° anniversario della morte di Amerigo Vespucci
Stufo di sentirsi associato, per omonimia, al troppo illustre concittadino battezzatore dell'America, l'attore fiorentino Amerigo Fontani, decide di prendere il toro per le corna e di saldare i conti una volta per tutte con la propria "amerighità" nell'anno dedicato per l'appunto ad Amerigo Vespucci…
vai alla scheda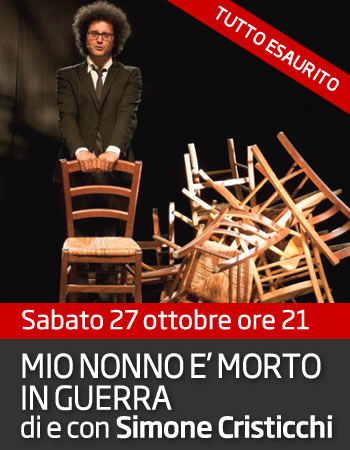 MIO NONNO
 E' MORTO IN GUERRA
di e con Simone Cristicchi 

Sabato
27 ottobre – ore 21,00
Dopo il successo dell'anteprima che Simone Cristicchi ha ottenuto con questo spettacolo al TCA l'anno scorso, e in seguito ai numerosi spettatori che non vi hanno potuto assistere, l'autore/cantante ha deciso di rincontrare il pubblico dell'Antella con una replica straordinaria di questo meraviglioso lavoro …
vai alla scheda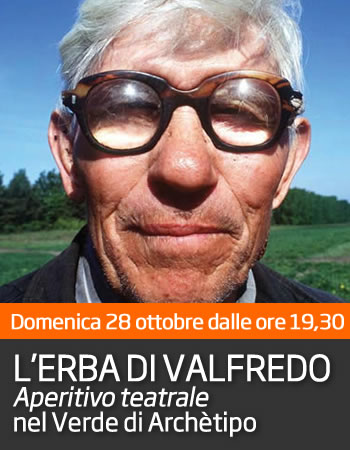 L'ERBA DI VALFREDO

Aperitivi teatrali
nel Verde di Archètipo
Domenica 28 ottobre 
dalle ore 19,30
Un insolito e travolgente aperitivo nel giardino teatrale di Valfredo
ore 19,30
Mostra fotografica. Video istallazionedi David Hartono
ore 21,00
Musica Ilaria Lanzoni e Vittoria Quartararo Performance di danza Elita Cannata, Laura Cioni, Lucrezia Palandri, Veronica Cornacchini con gentile supporto O.M.A (officina movimento arte) Musica Irene Monteverde Reading Adelaide Mancuso
a cura di Adelaide Mancuso
"L'erba di Valfredo" nasce dall'idea di tanti giovani artisti di creare all'interno del Teatro Comunale di Antella due serate durante le quali sarà possibile gustare un aperitivo e assistere a mostre, performance di danza, musica e teatro …
vai alla scheda

.-.-.-.
LABORATORIO TEATRALE PER RAGAZZI
A cura di Raoul Gallini e Sara Calderai
per ragazzi dagli 11 ai 15 anni
Periodo: ottobre 2012 – maggio 2013
lezione di prova venerdì 5 ottobre ore 17 – Lezioni settimanali venerdì ore 17-18,30
Quota mensile € 35,00 – Quota iscrizione € 15,00
Per informazioni teatro@archetipoac.it  – tel. 055621894 – lun. e ven. 10-12 giov. 16.30-18.30
oppure prenotazioni@archetipoac.it – www.archetipoac.it
Teatro Comunale Antella – Via Montisoni, 10 – Bagno a Ripoli (FI)
Position the cursor on the images to view captions, click on images to enlarge them. 

Posizionare il cursore sulle immagini per leggere le didascalie; cliccare sulle immagini per ingrandirle.