TRIP AROUND THE GLOBE IN 59 HOURS AND AROUND ROME – IRINA DANILOVA – USA PROJECT 59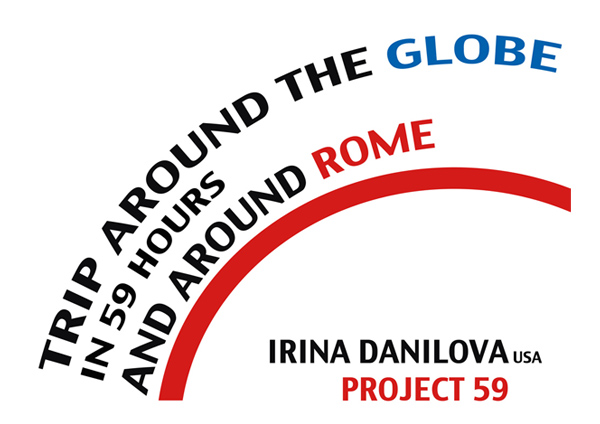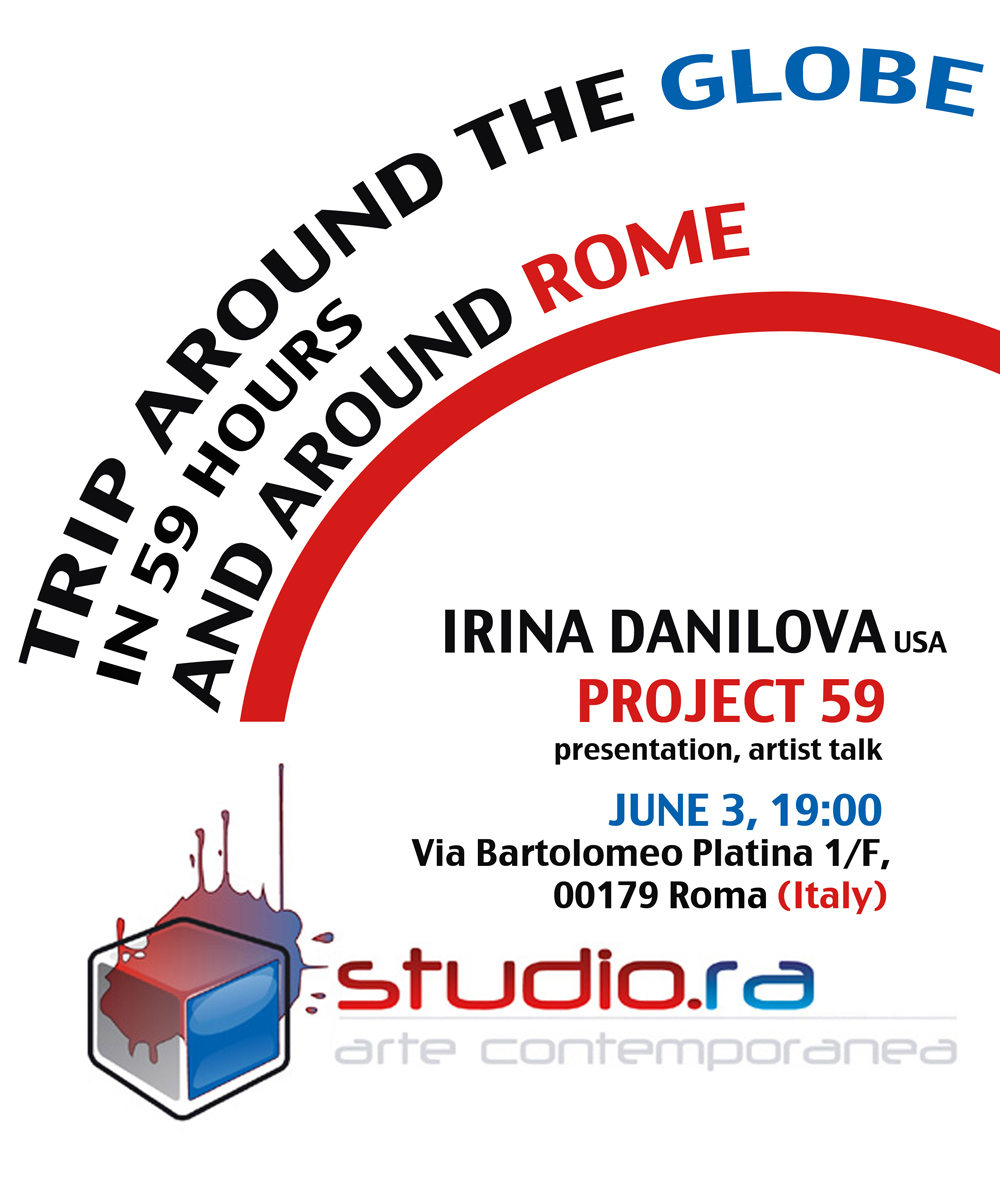 TRIP AROUND THE GLOBE IN 59 HOURS AND AROUND ROME
IRINA DANILOVA – USA
PROJECT 59
presentation, artist talk
June 3, 19:00
studio.ra contemporary art
Via Bartolomeo Platina 1F – 00179 Roma (Italy)
info@studiora.eu – www.studiora.eu  + 39 06 43417800 | +39 349 1597571
Facebook event: https://www.facebook.com/events/196269440524942/?context=create#
SOMETHING TO DO WITH NUMBERS: IRINA DANILOVA
Text by Yulia Tikhonova
https://www.1fmediaproject.net/2013/05/29/something-to-do-with-numbers-irina-danilova/
Link correlati – recensione del 2006 di Armando Adolciso su Cosmotaxi:
http://www.studiora.eu/new/wp-content/uploads/2011/05/59_seconds.pdf
CityDrawings
http://www.irinadanilova.net/citydrawings.html
Locative media project City Drawings turns cities into canvases by driving a car with a tracking device while using a free on-line tracking systems, instamapper.com and everytrail.com. This project is about traces we leave, routes we take, possibility and limitations of making a drawing in the urban realm, incorporating a new media. It is an alternative way of revealing the structures of the cities, their character, physical and wireless connectivity. Project City Drawings is where topography meets with typography. It started in New York in 2009. The final goal is to make drawings in 59 cities around the world (first come first served).
Last eight City Drawings were made during the "59 Hours and 59 Minutes Flying Around the Globe" performance, an homage to the first flight (59 seconds long) by Wilbur Wright. City Drawings in Sydney, Beijing, Moscow, Kharkov, Tallinn, St. Petersburg, Stockholm and Reykjavik were made with the support of The Vilcek Foundation's inaugural 2012 dARTboard Fellowship.
http://www.vilcek.org/static/dartboard/2012/IrinaDanilovaCV.pdf
WHY 59? WHY NOT?