FIFTH MOSCOW BIENNALE OF CONTEMPORARY ART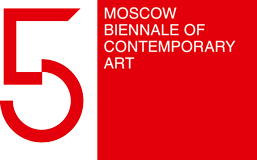 5th Moscow Biennale of Contemporary Art – Bolshe Sveta / More Light
carated by Catherine de Zegher
MANEGE
1 Manezhnaya ploshchad
+7 (495) 645 9277
info@moscowmanege.ru – www.5th.moscowbiennale.ru
On 2nd of October at 16.00 the exhibition hall Manezh will host the press conference dedicated to the Fifth Moscow biennale of contemporary art.
http://5th.moscowbiennale.ru/en/press/releases/2012/9/prconfman.html
The Fifth Moscow biennale of contemporary art will take place from 19th September to 20th October 2013 in the Central Exhibition Hall "Manezh" with support by the Ministry of Culture of the Russian Federation and the government of Moscow. Joseph Backstein is the commissioner and artistic director of the biennale. The international advisory board has selected Catherine de Zegher as the curator.
Catherine de Zegher is curator, editor, critic, art director of the Sydney biennale 2012, invited curator of the New York museum of modern art and The Fundacio Antoni Tapies in Barcelona.
In previous years she was executive director and main curator in the Drawing Center in New York and exhibition director in Art Gallery of  Ontario.
At the press conference Catherine de Zegher will speak on the concept of the project, on her method of selection of the works, on her previous experience, as well as will answer the questions of the journalists.
The app speakers at the press conference will include: Joseph Backstein, Catherine de Zegher (curator of the biennale), Marina Loshak (art director of the Manezh), as well as the representatives of the Ministry of Culture and the Government of Moscow.