NOT YET TITLED: NOW AND FOREVER AT MUSEUM LUDWIG – BUDAPEST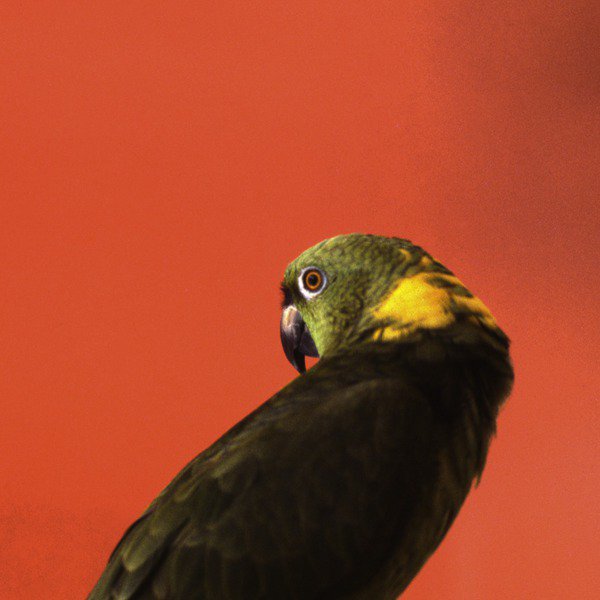 Not Yet Titled: Now and Forever at Museum Ludwig
In autumn 2013 museum director Philipp Kaiser will unveil Not Yet Titled, a completely new presentation of the collection. This new display is more than a simple inventorytaking, but will also include new acquisitions and introduce a programmatic perspective on the future of the collection.
The display, which will encompass all the exhibition spaces in the building, still lacks a title because it seeks to stress the process-related and temporary character of what is necessarily a subjective view. New light will be shed on familiar pieces, and works that up to now have been in storage will be put on view and evaluated anew.
The museum as an institution is a place where the history of art is continuously studied, reassessed, and rewritten from a new, contemporary viewpoint. In this sense, the central concern of Not Yet Untitled is to highlight the provisional nature of all historical inquiry.
Both the third and lower floors of the museum will trace different perceptions of reality from the early 1960s to the present. Items displayed on the third floor engage with the real world via media images and appropriation, as in the work of Andy Warhol, John Baldessari, and Sherrie Levine. By contrast, the lower floor will be devoted to "literal" approaches involving an emphasis on process, work, site-specificity, and political issues in art that ranges from the Minimalist sculptures of Carl Andre and Hans Haacke's Condensation Wall to a recently acquired series of photographs by Allan Sekula showing workers leaving factories. The second floor will therefore act as a hinge between European modernism, late modernism in the USA, and Minimalism.
The large gallery on the lower floor will house Michael Heizer's monumental projection Actual Size (Elsinore), going on display for the first time since the 1971 Guggenheim International in New York. This spectacular work was recently acquired for the collection by the Peter and Irene Ludwig Foundation to complement the museum's two sculptures by Heizer. The other large gallery, on the ground floor, will show another large-scale installation, a work by Conceptual artist Barbara Kruger that has not been on view since the museum purchased it in 1995. Not Yet Titled will also feature the museum's first presentation of a 1995 video installation by Diana Thater. Neon pieces by Richard Serra are being restored for the occasion, and recent acquisitions of work by Monika Baer, Nairy Bagramian, Mark Boulos, Elad Lassry, Hans Haacke, and others will be on view for the first time.
.-.-.-.
Louise Lawler. Adjusted
curated by Philipp Kaiser
The Museum Ludwig is hosting the first comprehensive exhibition in Germany of the American Conceptual artist Louise Lawler (born 1947, lives and works in New York). The exhibition comprises around 80 works, which are positioned throughout the entire building, thus engendering surprising situations through their encounters with the Museum Ludwig's permanent collection. In addition, a new series of ten "tracings" has been created for the show—outline drawings that are reminiscent of children's coloring books and draw on earlier works by Lawler. Furthermore, the artist has agreed to create two new, large-format "stretches" for the Museum Ludwig. These are photos that she has printed out on self- adhesive vinyl film and whose proportions she tailors to the space in question—even if that means deforming the motifs.
Lawler's work has been featured in numerous international exhibitions, including Documenta 12, the Whitney Biennial 2008, and recently in a large overview at the Wexner Art Center in Columbus, Ohio.
Louise Lawler photographs works by other artists and captures them in their various contexts: in museums, in private collections, at auctions, or in storage. Her works illustrate just how much the meaning of art is influenced by how it is presented and by the attendant circumstances in the institutions where it is located. Her analytical and at times ironic approach is revealing, but by no means evaluative, such as when her view of an abstract work by Jackson Pollock correlates with the way she looks at a decorative soup tureen.
Louise Lawler, who embarked on her oeuvre in the late 1970s, belongs to the broader field of the "Pictures Generation," which also includes Sherrie Levine, Jack Goldstein, Richard Prince, and Cindy Sherman. At the same time, her beginnings were also strongly shaped by the institutional critique of the early 1970s, and consequently her works were initially interpreted as sociological commentaries reflecting on esthetic, economic, and historical factors in art. Yet beyond this, her photographs illustrate to this day that an impartial presentation of art simply does not exist; they reveal the ideological implications inherent in the suggestive settings given to artworks, which would otherwise scarcely be visible. Lawler directs her gaze toward the fringes of art, as it were, creating subtle commentaries of a poetic casualness via compositions that distinguish themselves by their formal approach as well as by their eccentricity.
The exhibition will be accompanied by a catalogue, published by Prestel Verlag, with essays by Hal Foster, Benjamin H.D. Buchloh, Sven Lütticken, and Philipp Kaiser.
Press and Public Relations: Anne Niermann / Leonie Pfennig
Tel. +49 (0)221 221 – 23491 or +49 (0)221 221 – 23003
niermann@museum-ludwig.de – leonie.pfennig@museum-ludwig.de
Press conference: October 9, 11:30 a.m.
Opening: October 10, 7 p.m.
Ludwig Museum – Museum of Contemporary Art – Palace of Arts
Komor Marcell u. 1, Budapest, H-1095
Opening hours: Tuesday 10:00-20:00, Wednesday – Sunday 10:00-18:00
Closed on Monday