BRERART – THE PLACE WHERE THE ART WORLD MEETS – MILAN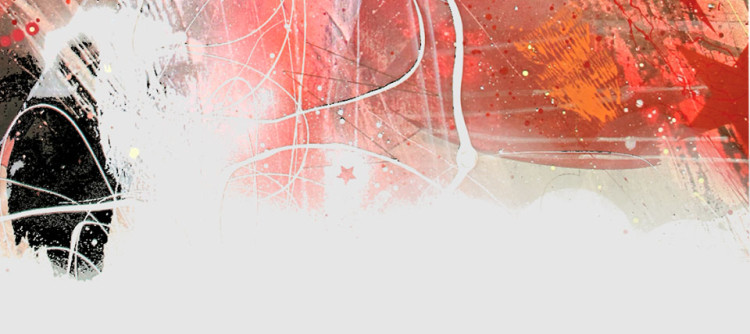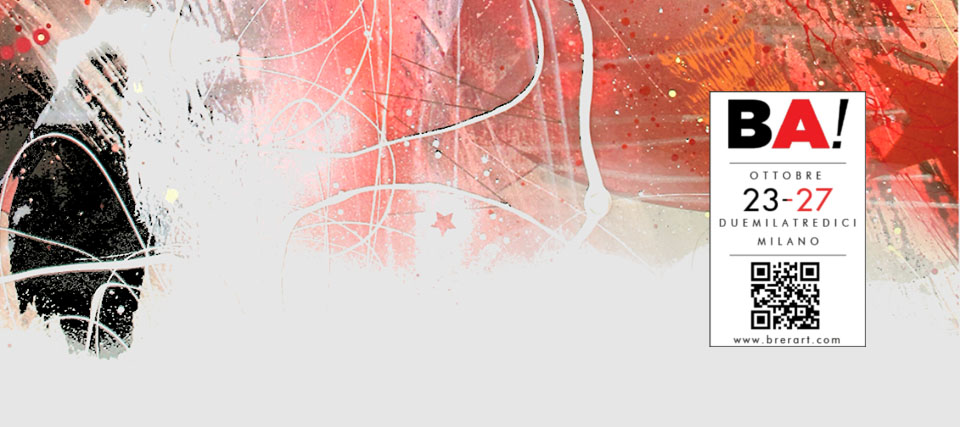 Milan, 23rd – 27th October 2013
The Place Where the Art World Meets
www.brerart.com
Located in the heart of Milan, Italy, BRERART is a series of exhibitions and events dedicated to modern and contemporary art. BRERART will be the number one attraction of October 2013 in Milan. Participants will be Milan's art galleries in collaboration with Italian and international galleries which will join this new cultural project to celebrate and promote visual culture.
Unlike to standard exhibitions, BRERART will replace conventional stands with galleries, showrooms and historic buildings located in the vibrant Brera district of Milan. A dynamic ecosystem that for centuries has contributed to the cultural, artistic and commercial life of Milan, Brera is accustomed to anticipate trends in art, fashion, and design. BRERART will animate the creative and artistic vibe of a city where culture goes hand in hand with shopping, fashion and entertainment.
Thanks to the joint commitment of public and private institutions this weekend, dedicated to one of Italy's and international main art events, is a unique opportunity to discover Milan's extraordinary historical buildings and cultural sites transformed by contemporary art. An exceptional itinerary from galleries through the city will represent a free and comprehensive introduction to Milan's modern and contemporary art offering.
Galleries have historically played an essential role in the development and promotion of visual arts in Milan and worldwide. Working in partnership with artists, galleries invest time and resources to nurture an artist's career and develop an audience for the artist's work. At BRERART, collectors and visitors will have an opportunity to explore and gain an intimate knowledge of an artist's work through direct contact with his gallerist and, possibly, with the artists himself. Gallerists and artists worldwide are reviewed and selected against rigorous criteria, ensuring that each exhibition brings to the public highest Italian and international standards.
Who will attend BRERART?
BRERART attracts an international audience of artists, gallerists, collectors, museum directors and curators, as well as a heterogeneous crowd of visitors with a simple interest and passion for modern and contemporary art.
What kind of art is shown at BRERART?
Visual art of the 20th and 21st century, including paintings, sculptures, installations, videos, multiple prints and live performances.
.-.-.
Milano, 23 – 27 ottobre 2013
BRERART – Brera, il crogiolo delle arti
www.brerart.com
Chi non conosce Brera, lo storico quartiere di Milano che da secoli fornisce un fondamentale contributo alla vita culturale della città? Brera è un luogo ricco di fascino e di cultura, un mondo abituato a precorrere le tendenze, in cui arte, moda, design si intrecciano. Un luogo variegato, accogliente, caldo, percorso da grande fermento creativo ed artistico, dove la cultura si mescola allo shopping ed al divertimento.
Da questo luogo nasce BRERART, un network, una mostra d'arte contemporanea diffusa, dove gli stand sono le gallerie d'arte, le showroom, i palazzi storici e le fondazioni, situati nel distretto di Brera e nel centro di Milano.
BRERART e i suoi numerosi eventi a corollario, offerti dalla città di Milano, rappresenteranno l'attrazione principale dal 23 al 27 ottobre 2013.
I partecipanti alla kermesse sono le gallerie d'arte di Milano ed internazionali, impegnate con proprie realizzazioni, coproduzioni culturali, gemellaggi e collaborazioni per fornire un assaggio delle arti visive del 20° e 21° secolo, inclusi dipinti, sculture, installazioni, video, performance, multipli.
Il target di BRERART sono i collezionisti internazionali, artisti, direttori e curatori di musei ed appassionati di arte contemporanea in genere, attratti dalla straordinaria offerta, articolata e concentrata, allestita dai galleristi privati, dalle istituzioni pubbliche, associazioni, fondazioni ed operatori, coinvolti.
BRERART, avvalendosi dei nuovi media, nell'economia e comunicazione digitale potrà raggiungere gli appassionati e interessati al mondo dell'arte di tutto il mondo.
L'evento ha caratteristiche significative: si tratta di un nuovo progetto culturale per rilanciare e promuovere la cultura visiva italiana ed internazionale, una partnership con la città per le mostre e gli eventi, oltre a servizi speciali ed a una moltitudine di altre opportunità per i visitatori.
Grazie all'impegno congiunto di istituzioni pubbliche e private, la settimana dedicata alla più grande mostra d'arte italiana diffusa per il mercato internazionale, diventerà anche un'opportunità di conoscere e scoprire straordinari edifici storici e siti culturali trasformati dall'arte contemporanea. Un eccezionale itinerario dalle gallerie alla città che offre una libera ma sistematica proposta di arte contemporanea.
BRERART affonda le sue radici profonde nel principio che le gallerie giochino un ruolo essenziale nello sviluppo e nella promozione delle arti visive. Saranno accuratamente selezionati galleristi ed artisti da tutto il mondo e ogni evento risponderà ai più alti standard qualitativi.
Il gallerista giocherà un ruolo fondamentale, conosce i diversi mercati e il successo dell'artista dipende anche molto dal suo lavoro. A BRERART, i collezionisti avranno l'opportunità di esplorare e acquisire una conoscenza intima dell'opera attraverso un contatto diretto proprio con i galleristi o, perchè no, anche l'artista stesso.
Consorzio FIA
Fabbrica di Idee ed Azioni
Headquarters: blocco 1 B, Galleria B n. 159-161 Centergross – 40050 Funo di Argelato (BOLOGNA) – Italy
Office in Lombardy: Corso Venezia 40, 20121 (MILAN) – Italy
Tel. (+39) 051-863192 – Fax (+39) 051-862045, e-mail info@consorziofia.it – www.consorziofia.it