COLLABORATION – EXHIBITION & PERFORMANCE BY THE KOREAN ARTISTS ASSOCIATION UK – LONDON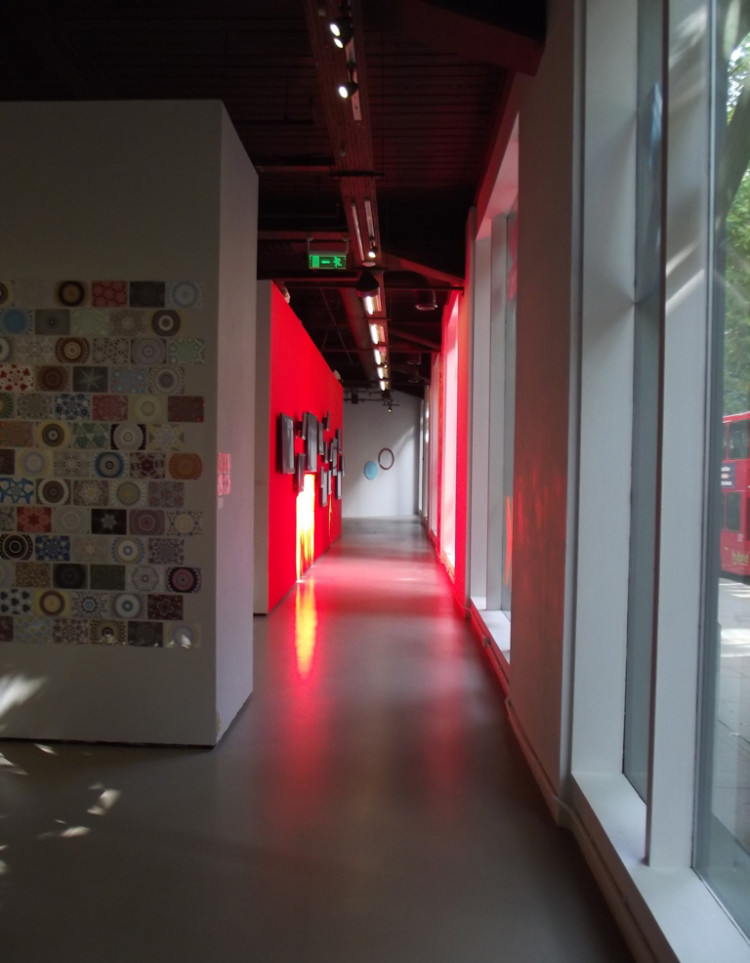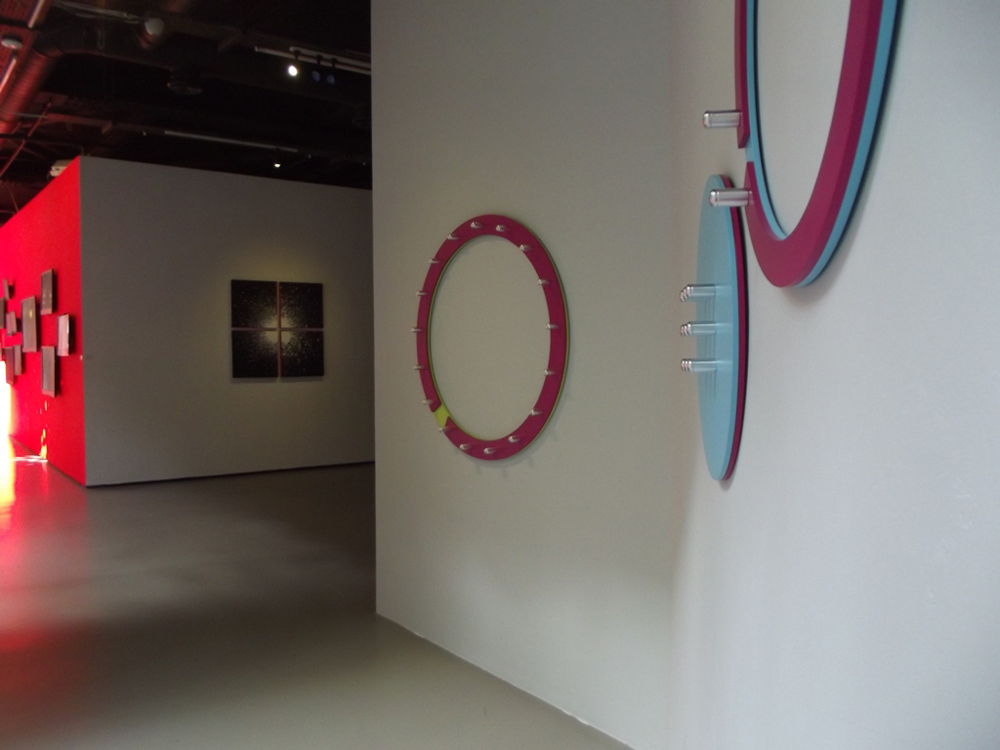 Collaboration
or better
Korean Artist Association UK at London Korean Cultural Centre
Text bt Vittoria Biasi – Copyright 1F mediaproject. All rights reserved
The exhibition Collaboration at the London Korean Cultural Centre is an important expositive event organized by Korean Artists who live in London and associated in The Korean Artists Association UK.
The London Korean Cultural Institution's project privileges knowledge and diffusion of Eastern creative thought through yearly displays where the KAA's artists develop an Artistic concept expressed by means of different media. In addition the cohesion and the unity among all the KAA's artists offer the scope to harmonize and buttress the relations with the United Kingdom.
Collaboration, this year exhibition, takes inspiration from the study of  the linguistic regions following an idea peculiar to Korean culture, just as respect for object and act analysis. The project includes performances, conferences, workshops and videos. The KAA musters up visual artists and  musicians like  Ji Eun Jung well known player of Korean traditional harp, Se Young Jeong, Hyun Seok Kwon, the composer Tae Hwan Rho. The connection with the sound in Korean music is parallel to the research of essence, to the primary dynamisms of visual art. The connection between the two different compositions is handled by Joo Hee Chun and Jee Soo Shin through the work White Blessing. The White thought is a path over a surface where it is difficult to set something to music. The musical score is a free way that unfold over the canvas just as an emanation of the same. The musical composition of Jee Soo Shin studies the primary sound that goes with the white which is origin of the whole.
The connection with the unseen supports the creative conception of Soon Yul Kang. The artist coming from the loom study and therefore from a rhythmic and numeric education, chooses as warp and weave of his work the relation between Yin/Yan and the five elements: Wood, Water, Metal, Fire, Earth. Wood and metal, in artist's opinion being in conflict, become the body of dialogue with the other elements. Soon Yul places his thought within wooden circular forms. The three sculptures investigate the connection with the five elements chromatically depicted as open rings. The breaking-down of circularity  matches the question mark the artist put himself about the energetic or dynamic flows which are the origin of every life form. For the artist exists something shadowy about the energies  of prime elements and thus theorize their dynamism. The research is similar to that of Delauney who elaborated a chromatic symbolism with geometric forms in order to modulate the perceptive flow of seeing and then of hearing. The transformation process that takes place over the retina is similar to  the soul passage.
Se Hee Kim explores the unseen through the behaviour of one's own cells, developing a daily observation journal. The dynamism got by the artist is a fractal pathway whose meaning and direction is lost by observer! Although it is a real movement linked to physicality, the understanding of some facts, that happens within us, becomes a theoretical creativity. An example of a such important power is the work of the two artists Seung Joon Lee and Lu Ju Kim who link the project, the map of Korean bozagi with that of a layout of a model of Mondrian's work. By comparing two expressivities belonging to different cultures and periods, comes into being a friendly work, as the same artists have described it. The project echos the Mondrian's work who lived the abstraction as a form of spirituality. By Broadway Boogie-Woogie (1942-1943) Mondrian relates his own works with the map of Manhattan. The line is the result of inner tensions which flow in the layout. For the artist Jeong Min Moon the white centrality crossed by black marks is a byword of unrest between light/darkness, male/female, peace/war, staticness/motion, etc. The attention to nature, peculiar to some Eastern phylosophies, becomes during 1900 a social alarm well represented by Greenpeace, who ordered the work to the multimedia artist Sung Hwoa Gong. In the sea darkness the white narwhals, very symbol of risk that threatens over the arctic animals, dance a life ring-a-ring-a-roses as seen in The Dance of Henri Matisse. The image is a very poem and makes you think about the life circularity that involves the mankind even in the unexpected expressions. The Mandala of the artists Ki hyun Kim, Eu rim Kim, Brian Johnson, Clearence Chan, results of an alliance among UK and Korean independent artists, is the very symbol of unity and of harmony from which origins the universal good. It is the very same immigration that comes under the natural project of movement and transformation. In social life the phenomenon turns different colours and in private life separation is a wound that memoirs, maternal blessing, identity seeking alleviate and cure, perhaps! Mi So Park's photo work develops a clear pathway, underlined by a neat separation of scene, chromatically shown by two domestic colours.
The concept of memory and history of Korean tradition originates the works of Tae Hyun Kim and visual artist Ha Neul Shin. Naming their own work with the title of the exhibition, the artists interpret differently the historic event The six martyred ministers or Sayuksin, executed during 1456 for having conspired against king Sejo.
The history is made by poems by which the king asks for their repentance to which the ministers reply by other poems asserting they will not change their mind and to prefer to be executed. By such a historical event the artists compose an invitation to be tolerant. The pictures on display shows a reflective or interrogative manner among architectural symbols suggestive of possible openings, while they are still closed.
Eun Jung Seo Feleppa and Sook Hee Kwon revisit and interpret through a contemporary language   the traditional painting Minwha, decorated Ch'aekkori (booth or room divider), with simple animal scenes, evocative of great strengths. The pictorial work is completed by a work of  textile art and the sculptural addition of a book!
Collaboration proposes to onlookers a reality that can not be made directly visible but felt.
By definition the work of art seeks and fulfil highest spiritual  needs. Collaboration proposes, through an apparent simplicity of manners or shadows, some different realties which are the means for profound concepts and arguments, like ears and skin allow the passage of music to the soul!
Vittoria Biasi
Art historian, critic and curator of international exhibitions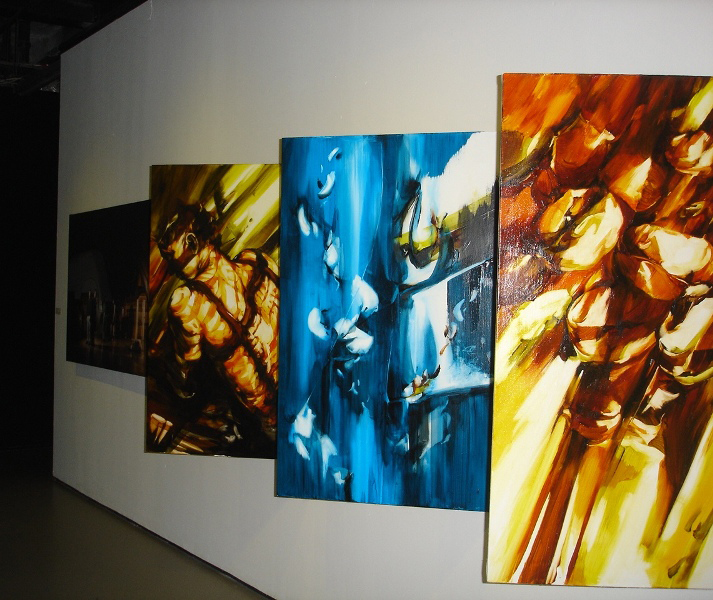 Collaboration
ovvero
Korean Artists Association Uk al Centro di Cultura Koreana
Londra
Testo di Vittoria Biasi – Copyright 1F mediaproject. Tutti i diritti riservati.
La mostra Collaboration presso il Korean Cultural Centre di Londra è un importante evento espositivo organizzato da artisti Koreani che vivono a Londra riuniti nell'associazione The Korean Artists Association UK.
Il progetto dell'Istituto di Cultura Koreano a Londra privilegia la conoscenza e la diffusione del pensiero creativo orientale con esposizioni annuali, in cui gli artisti dell'KAA elaborano un concetto artistico espresso con differenti media. Inoltre la coesione e l'unità tra gli artisti dell'KAA offre la possibilità di armonizzare e rafforzare i rapporti con gli UK.
La mostra di questo anno Collaboration è ispirata allo studio dei territori linguistici secondo un'idea propria della cultura coreana, come rispetto dell'oggetto e analisi del gesto. Il progetto include performance, conference, workshop e video. L'KAA raccoglie artisti visivi e musicisti come Ji Eun Jung nota interprete dell'arpa tradizionale Koreana, Se Young Jeong, Hyun Seok Kwon, il compositore Tae Hwan Rho. Il rapporto con il suono nella musica koreana è parallelo alla ricerca dell'essenza, dei dinamismi originari dell'arte visiva. La relazione tra le due differenti composizioni è affrontata da Joo Hee Chun e Jee Soo Shin nell'opera White Blessing. Il pensiero Bianco è un tracciato su una superficie su cui è difficile scrivere le note. La partitura musicale è un percorso libero che si distende sulla tela come emanazione della stessa. La composizione musicale di Jee Soo Shin ricerca il suono primario che accompagna il bianco origine del tutto.
Il rapporto con l'invisibile supporta la concezione creativa di Soon Yul Kang. L'artista proveniente dallo studio del telaio, e quindi da una formazione ritmica e numerica, sceglie come ordito e trama della sua composizione il rapporto tra Yin/Yan e i cinque elementi Legno, Acqua, Metallo, Fuoco, Terra. Il legno e il metallo, che secondo le teorie dell'artista sono conflittuali, divengono il corpo del dialogo con gli altri elementi. Soon Yul pone il suo pensiero all'interno di forme circolari in legno. Le tre sculture indagano il rapporto dei cinque elementi rappresentati cromaticamente con anelli aperti. L'interruzione della circolarità corrisponde all'interrogativo che l'artista si pone sui flussi energetici o dinamici che sono all'origine di ogni forma di vita. Non esiste nulla di più misterioso per l'artista che immaginare le energie degli elementi primari e teorizzarne i dinamismi. Lo studio è vicino a Delaunay, che elaborò un simbolismo cromatico con forme geometriche per modulare il flusso percettivo, del vedere e quindi del sentire. Il processo di trasformazione che avviene sulla retina è il corrispondente dei passaggi dell'anima. Se Hee Kim esplora l'invisibile attraverso il comportamento delle proprie cellule, costruendo un diario giornaliero dell'osservazione. Il dinamismo colto dall'artista è un percorso frattalico di cui l'osservatore smarrisce senso e direzione! Pur essendo un movimento reale, legato alla fisicità, l'interpretazione di alcuni fatti, che accadono in noi, diviene  creatività teorica. Un esempio dell'importante facoltà è l'opera dei due artisti Seung Joon Lee e Lu Ju Kim, che pongono in relazione il progetto, la mappa del bozagi Koreano con la pianta del modello di un'opera di Mondrian. Dal confronto tra due espressività appartenenti a culture e periodi differenti nasce un lavoro amichevole, come lo hanno definito gli stessi artisti. Il progetto è sull'eco dell'opera di Mondrian che viveva l'astrazione come una forma di spiritualità. Con Broadway Boogie-Woogie ('42-43) Mondrian pone in relazione la propria opera con la pianta di Manhattan. La linea è il risultato di tensioni interne che confluiscono nel tracciato. Per l'artista Jeong Min Moon, la centralità bianca attraversata da  segni neri, è il simbolo del sistema conflittuale tra luce/buio, maschile/femminile, pace/guerra, staticità/movimento, etc.  L'attenzione verso la natura, propria di alcune filosofie orientali, è divenuta nel Novecento una preoccupazione sociale ben rappresentata da Greenpeace, che ha commissionato l'opera all'artista multimediale Sung Hwoa Gong. Nell'oscurità marina i bianchi narvali, simbolo della minaccia che incombe sugli animali artici, danzano la vita in girotondo come in La danza di Henri Matisse. L'immagine è ricca di poesia e fa riflettere sulla circolarità dell'esistenza, che coinvolge la vita dell'uomo anche nelle espressioni inattese. Il Mandala degli artisti Ki hyun Kim, Eu rim Kim, Brian Johnson, Clarence Chan, frutto di un'alleanza tra artisti indipendenti dell'UK e della Korea, è il simbolo per eccellenza dell'unità, dell'armonia, da cui deriva il bene universale. La stessa immigrazione rientra nel progetto naturale di spostamento e trasformazione. Nella vita sociale il fenomeno si colora di differenti valori e nella sfera individuale la separazione è una ferita che i ricordi, la benedizione materna, la ricerca di identità leniscono e curano, forse! L'opera fotografica di Mi So Park costruisce un percorso nitido, sottolineato da una separazione netta della scena, cromaticamente indicata da due colori domestici.
Il concetto del ricordo e della storia della tradizione Koreana è all'origine dell'opera del fotografo Tae Hyung Kim e del'artista visivo Ha Neul Shin. Ponendo il titolo della mostra a titolo della loro opera, gli artisti reinterpretano l'evento storico The six martyred ministers o Sayuksin, giustiziati nel 1456 per aver complottato contro il re Sejo.
La storia è dalla raccolta di poesie con cui il re chiede il loro pentimento scrivendo delle poesie, a cui i ministri rispondono con altre poesie dichiarando di non mutare la loro idea e di preferire il martirio. Gli artisti con la citazione storica compongono un invito alla tolleranza. Le immagini proposte sono in atteggiamento riflessivo o interrogativo tra simbologie architettoniche allusive a possibili aperture, mentre sono ancora chiuse.
Gli artisti Eun Jung Seo Feleppa e Sook Hee Kwon rivisitano e interpretano, con il linguaggio contemporaneo, la pittura tradizionale Minwha che decorava i Ch'aekkori,  separè o paraventi, con scene semplici di animali, evocativi di grandi forze.  L'opera pittorica si completa con un lavoro di arte tessile e con l'inserimento scultoreo di un libro!
La mostra Collaboration propone allo spettatore una realtà che non può essere visualizzata direttamente ma può essere sentita. L'opera d'arte per definizione provvede ad esaudire interessi spirituali superiori. La mostra Collaboration propone con apparente semplicità delle forme o delle ombre delle differenti realtà, che sono il veicolo di concetti e argomenti profondi,
come le orecchie o la pelle consentono il passaggio della musica verso l'animo!
Vittoria Biasi – Storica dell'arte, critico e curatrice internazionale
.-.-.
The Korean Artists Association UK (KAAUK) is delighted to present 합 Collaboration at the Korean Cultural Centre UK.
Every year the Korean Artists Association UK puts together a programme at the Korean Cultural Centre UK showcasing the talents of their visual and performance artists, together with a few invited guests. Coming up later this month is their 6th such residency, which opens with a diverse range of performance, includes a conference and workshop, and for which the centre piece is an exhibition of new work by their members. The art works consist of collaboration with two or four artists together or individual artist's work with the theme of Collaboration.
Registration is required for the opening reception / performance and the conference / workshop, via koreanartuk@gmail.com.
Opening Reception
Wednesday 28 August, 6pm-8:30pm Venue: Korean Cultural Centre UK Grand Buildings 1-3 Strand, London WC2N 5BW (Entrance in Northumberland Avenue) RSVP: koreanartuk@gmail.com
Performance
Wednesday 28 August, 7pm-7:45pm Venue: Multipurpose Hall at Korean Cultural Centre
Exhibition
28 August — 7 September 2013 10am-6pm (Sat 11am-5pm, Sun closed) Admission FREE
Conference & Workshop
Wednesday 4th September, 11am-12pm(W)/ 1pm-4pm(C) Venue: Multipurpose Hall at Korean Cultural Centre Admission FREE
Exhibition Artists
Brian Johnson, Clarence JF Chen, Eu Rim Kim, Eun Jung Seo Feleppa, Ha Neul Shin, Jee Soo Shin, Jeong Min Moon, Joo Hee Chun, Ki Hyun Kim, Li Ju Kim, Mi So Park, Se Hee Kim, Seung Joon Lee, Sook Hee Kwon, Soon Yul Kang, Sung Hwoa Gong,
Tae Hyung Kim.
Collaborative Contributors
Chang Gyun Woo, Eun Kyoung Kim, Sang Hun Lee, Soo Jin Jung, Sun Young Kim, Woo Jae Jung.
Collaborative Performance
KAA (Korean Artists Association) UK presents a collaborative performance including poem with image, Korean traditional music meets Western music, dance with dramatic drawing as well as musical improvisation and reinterpretation of K-pop music and dance (Psy's "Gangnam style" parody). Also two Korean composers present their own composition for Korean and Western instruments.
Ji Eun Jung Kayagŭm (Korean traditional harp)
Hyun Soo Song Haegŭm (Korean string instrument)
Hyun Seok Kwon Percussion
Sung Min Jeon Guitar
Jeung Hyun Choi Percussion
Sabrina S.D.H.Y. Park Kim Piano
Ko Eun Choi Piano
Ae Jin Han Dance Researcher (K-pop performance)
Tae Hwan Rho Composer
Han Bit Cho Piano (K-pop piano style)
Eun Sol Lee Dance (Korean traditional dancer)
Hye Kyung Park Poet
Hye Lim Kim Taegŭm (Korean bamboo flute)
Cho Rong Park Composer
Se Young Jeong Percussion
Guest Musicians
Hye Jin Yu, Violin
Jin Kyung Park, Flute
So Jin Kim, Cello
Jea Hong Shin, Oboe
Shzr Ee Tan, Piano
Yun Shin, Clarinet
Position the cursor on the images to view captions, click on images to enlarge them. 

Posizionare il cursore sulle immagini per leggere le didascalie; cliccare sulle immagini per ingrandirle.