GLI OCCHI DI "VITRIOL" – DISEGNI DI GILLO DORFLES, 2016 – LA TRIENNALE – MILANO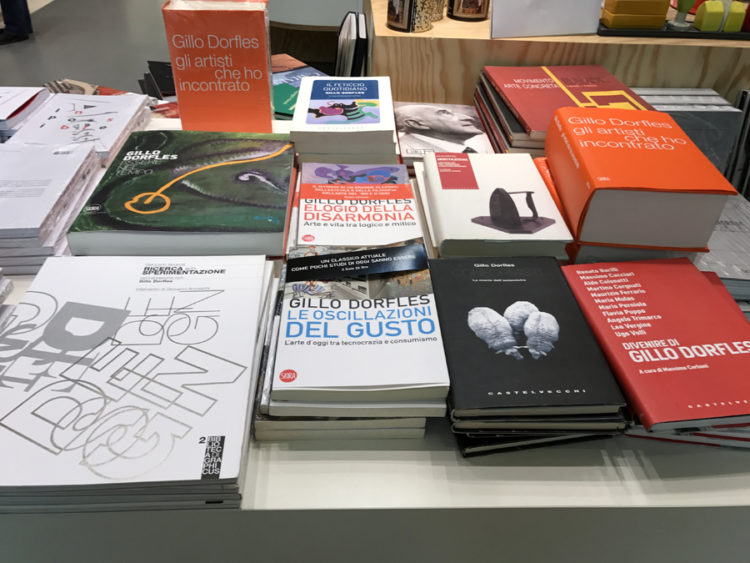 "VITRIOL", Disegni di Gillo Dorfles, 2016
La Triennale di Milano – Viale Alemagna, 6
Inaugurazione: Giovedì 12 Gennaio alle ore 18.00
Intervengono: Andrea Cancellato, Direttore Generale Fondazione Triennale di Milano, Gillo Dorfles, Aldo Colonetti e Luigi Sansone, Curatori della mostra
La mostra resterà aperta dal 13 Gennaio al 5 Febbraio 2017.
"Ognuno di noi si specchia nel proprio Vitriol in modo diverso. E deve imparare ad ascoltare la voce. Perché è li la verità che cerchiamo, quella che sempre ci sfugge". Gillo Dorfles
Vitriol allude ad un'entità fantastica, è un'opera simbolo tra ricerca artistica ed esoterismo, scaturita dalla raffigurazione dell'inconscio di Gillo Dorfles, "dal profondo del suo nulla", come lui stesso afferma.
Vitriol, presente la prima volta in un dipinto del 2010, è esposto in mostra alla Triennale, insieme ad una serie di disegni e numeri simbolici, da Dorfles realizzati tra l'estate e l'autunno dello scorso anno. Quindi, accanto al dipinto, per la prima volta in Triennale sono esposti anche 18 recenti disegni e vari appunti dello stimato artista e intellettuale.
Vitriol è l'acronimo di una frase latina: "Visita Interiora Terrae, Rectificando, Invenies Occultum Lapidem", utilizzata per finalità alchimistiche. Ovvero "Visita l'interno della Terra e, con successive purificazioni, troverai la pierta nascosta".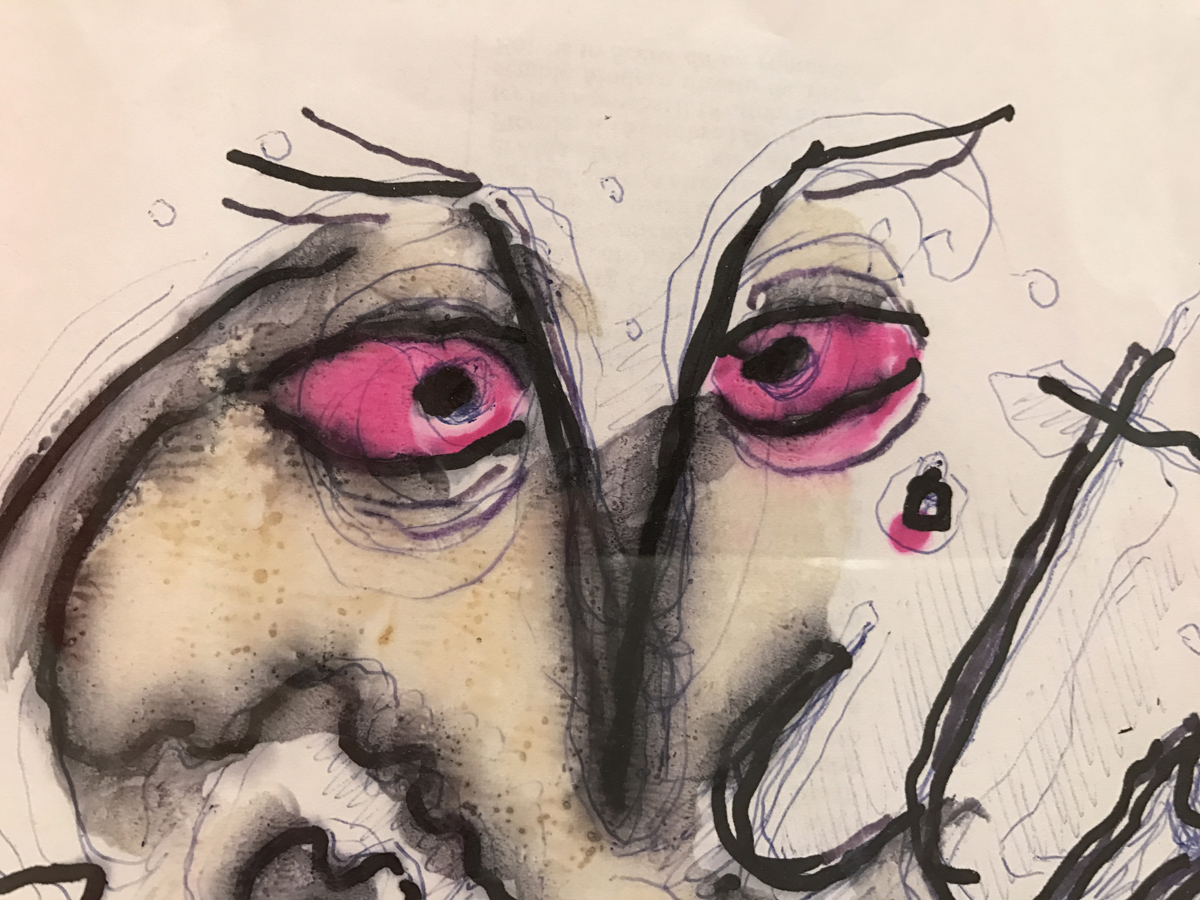 La visita all'interno di noi stessi è un percorso pericoloso, perché ci si immerge in un mondo sconosciuto, nel quale possiamo perderci nel nulla o nella totalità, oppure ritrovare la luce. Gillo Dorfles, attraverso le sue opere, ed i suoi saggi di riflessione estetica e sociale, ha saputo donare generosamente a tutti la sua esperienza di trasformazione e di luce.
Come precisa l'amico di Gillo, il critico d'arte Sergio Sansone: Vitriol è formato da sette lettere, sette sono i giorni della creazione del mondo, i saggi dell'antica Grecia, le piaghe d'Egitto, i Colli di Roma, il simbolo degli dei della fortuna in Giappone, il numero più rappresentato nella Bibbia, sacro da millenni nella nostra cultura…".
Curiosamente ci troviamo nell'anno del "7", dopo l'anno della creazione del suo primo dipinto Vitriol (2010) ed è in corso il settimo anno, dopo il suo splendido ed intenso secolo di vita.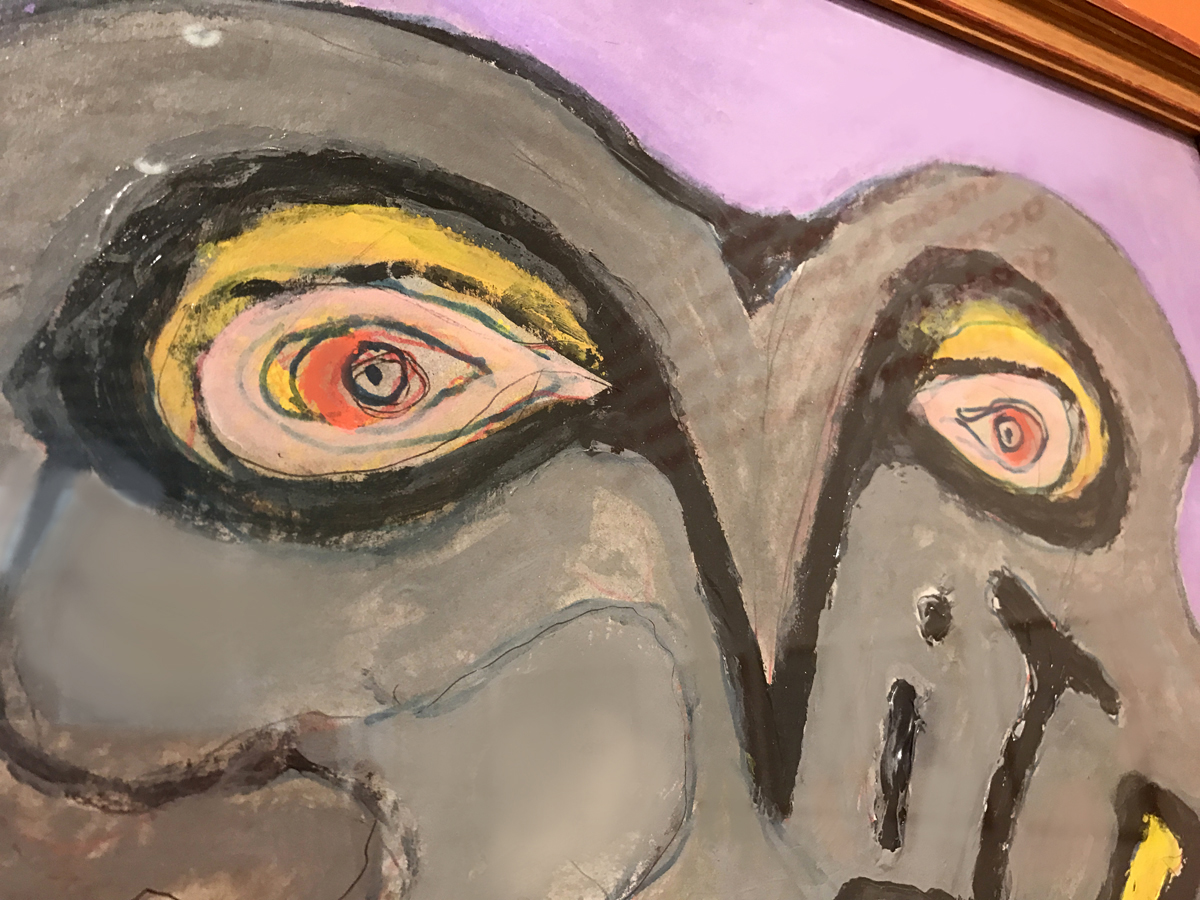 La ricerca, in campo artistico, scientifico e spirituale «non può finire mai» afferma il creatore di Vitriol.
Tutte le opere di Gillo Dorfles esposte in Triennale hanno gli occhi con lampi di luce colorati; sia nei disegni che nel magico dipinto, due piccoli occhi rossi come il fuoco penetrano, osservano, incrociano altri sguardi per cercare negli altri l'essenza, la verità, oltre la maschera, oltre il solito business.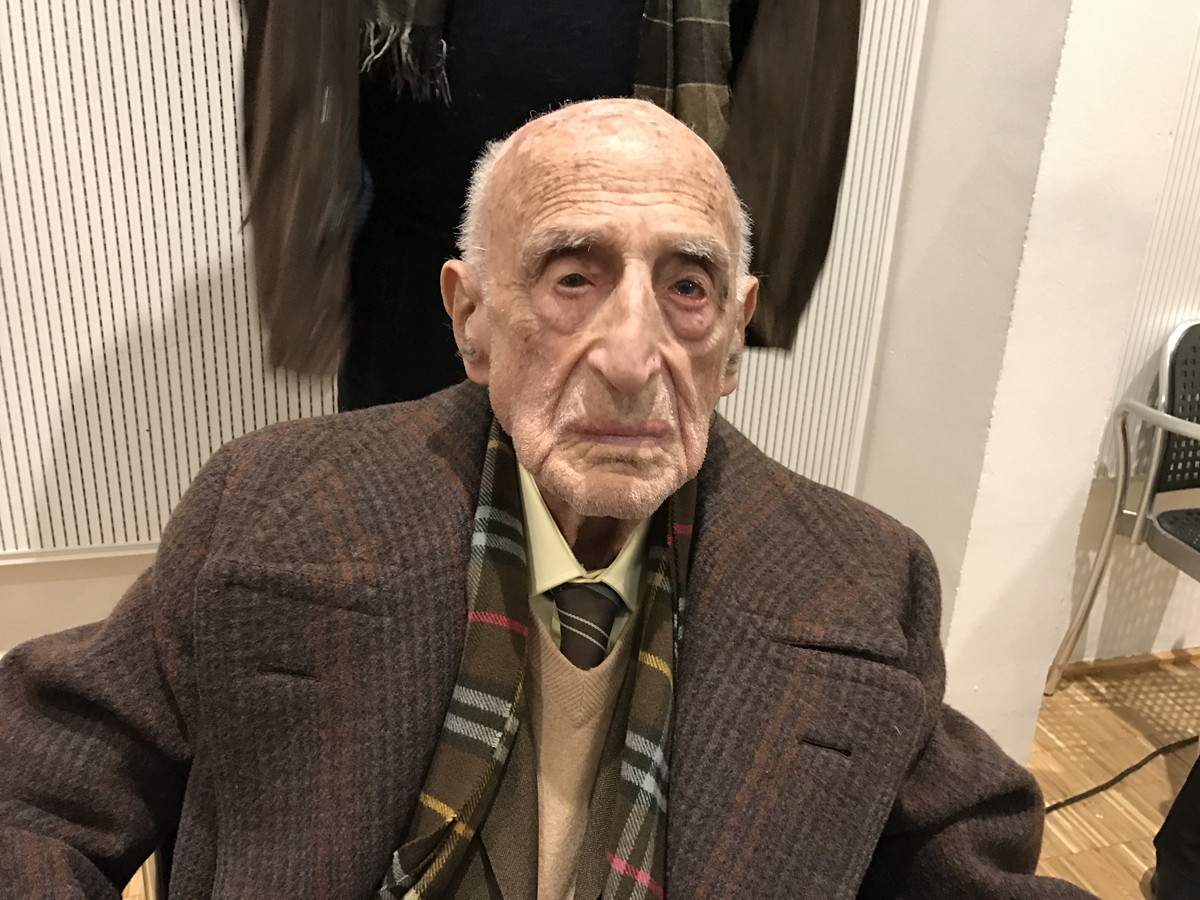 Dopo la conferenza stampa, Gillo Dorfles, si è trattenuto a lungo per firmare i numerosissimi cataloghi, scrivendo una dedica personale a tutti i presenti, ed ha voluto regalarci anche uno scatto in primo piano per catturare l'essenza dei suoi occhi. Per rispetto e per non inserire fra noi filtri o barriere artificiali, ho preferito non avvicinare troppo al suo viso il mio apparecchio fotografico.
Il suo sguardo diretto e sincero è stato più eloquente di un fiume di parole.
Photogallery – Position the cursor on the images to view captions, click on images to enlarge them.
Posizionare il cursore sulle immagini per leggere le didascalie; cliccare sulle immagini per ingrandirle.