LUCIO FONTANA – AMBIENTI/ENVIRONMENTS – PIRELLI HANGARBICOCCA- MILAN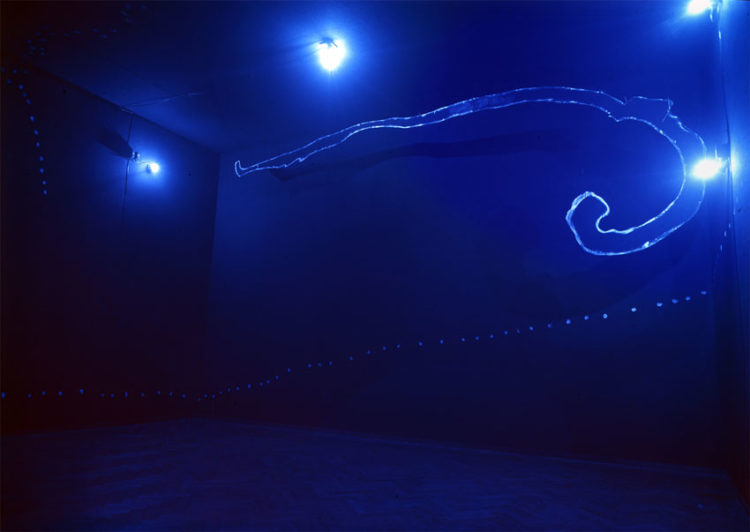 Pirelli HangarBicocca presents the exhibition
Lucio Fontana
Ambienti/Environments
Curated by Marina Pugliese, Barbara Ferriani, and Vicente Todolí
In collaboration with Fondazione Lucio Fontana
Press Preview September 19, 2017
From September 21, 2017 to February 25, 2018
GROUNDBREAKING EXHIBITION WILL LET VISITORS WALK THROUGH LUCIO FONTANA'S ENVIRONMENTS, MANY SPECIALLY RECONSTRUCTED FOR THE FIRST TIME
Visitors to a major exhibition which will be staged at Pirelli HangarBicocca in Milan this autumn will be able to walk through several of Lucio Fontana's celebrated 'environments' featuring different forms and colours which unfold through rooms, corridors, glass walls and labyrinthine paths. The show, opening on 20 September 2017, has been developed in collaboration with Fondazione Lucio Fontana.
Despite the innovation of the artist's environments, this area of Fontana's work is not widely known. It is only in recent years that scholars have started extensive research into this aspect of his practice and the show at Pirelli HangarBicocca will be a unique opportunity to see ten environments reconstructed in full scale and presented together for the very first time. The exhibition has been developed as the result of research into so far unknown historical documents such as personal letters, architectural plans, photographs, magazine reviews, films and interviews with art historians and Fontana's collaborators. All the traced material has been reviewed and approved by the Fondazione Lucio Fontana
Among the exhibited works, the show will include reconstructions of key environments conceived for museums, such as the Walker Art Center in Minneapolis in 1966 and the Stedelijk Museum in Amsterdam in 1967, and never exhibited since then.
The exhibition is curated by art historian Marina Pugliese, Adjunct Professor at the California College of the Arts in San Francisco and former Director of the Museum of 20th Century Art in Milan, conservator Barbara Ferriani, lecturer at the Centro di Conservazione e Restauro "La Venaria Reale" and at the University of Milan, and Vicente Todolí, Artistic Director of Pirelli HangarBicocca and previously Director of Tate Modern in London from 2003-10.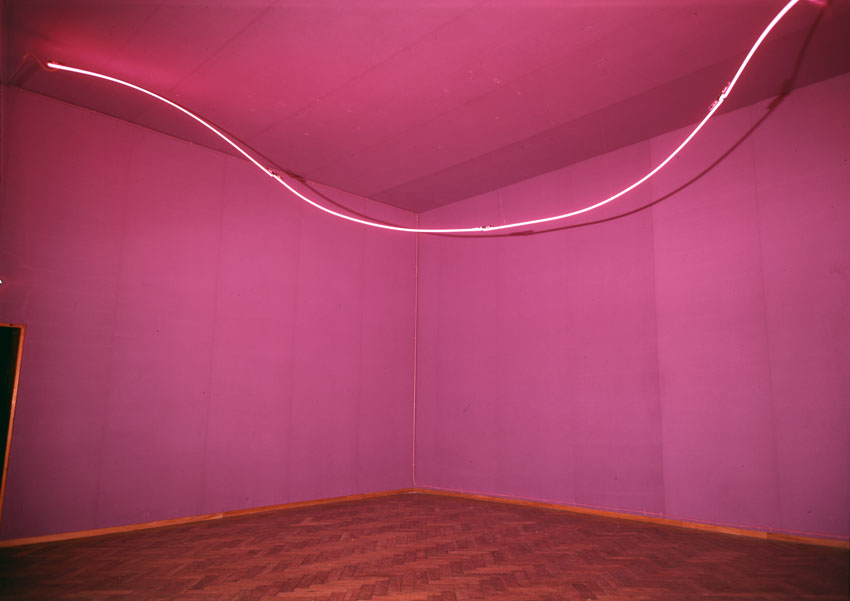 Pirelli HangarBicocca presenta la mostra
 
Lucio Fontana
Ambienti/Environments
A cura di Marina Pugliese, Barbara Ferriani
e Vicente Todolí
In collaborazione con Fondazione Lucio Fontana
Dal 21 settembre 2017 al 25 febbraio 2018
Anteprima e conferenza stampa: 19 settembre 2017, ore 10.
Pirelli HangarBicocca presenta una mostra d'importanza storica che permetterà ai visitatori di attraversare gli Ambienti spaziali di Lucio Fontana, alcuni dei quali ricostruiti per la prima volta dalla scomparsa dell'artista, e di riscoprire la loro valenza estetica e formale che li rende ancora oggi contemporanei.
"Ambienti/Environments", a cura di Marina Pugliese, Barbara Ferriani e dal Direttore Artistico di Pirelli HangarBicocca Vicente Todolí e realizzata in collaborazione con la Fondazione Lucio Fontana, raccoglie nello spazio delle Navate di Pirelli HangarBicocca nove ambienti e due interventi ambientali, creati da Fontana (1899, Rosario, Argentina – 1968, Varese, Italia) tra il 1949 e il 1968 per istituzioni e musei italiani e internazionali, e inaugura il 20 settembre 2017.
Gli Ambienti spaziali, stanze e corridoi concepiti e progettati dall'artista a partire dalla fine degli anni '40 e quasi sempre distrutti al termine dell'esposizione, sono le opere più sperimentali e meno note di Fontana, proprio per la loro natura effimera. Alcuni degli ambienti esposti sono stati ricostruiti per la prima volta dalla scomparsa dell'artista grazie allo studio e alle ricerche della storica dell'arte Marina Pugliese e della restauratrice Barbara Ferriani e al contributo della Fondazione Lucio Fontana.
La mostra include, tra i lavori esposti, alcuni degli Ambienti spaziali più rilevanti dell'artista, progettati per istituzioni tra le più  attive nel promuovere forme d'arte sperimentali e d'avanguardia come il Walker Art Center di Minneapolis nel 1966 e lo Stedelijk Museum di Amsterdam nel 1967.  Il visitatore ha l'opportunità di osservare e fruire per la prima volta le opere meno conosciute di Fontana, di riscoprirne l'importanza storica e allo stesso tempo di coglierne la contemporaneità e la forza innovativa attraverso un allestimento inedito.